Famous personalities are sometimes perceived as unintelligent because of the stigma from their careers or the roles they play, but there are several of them out there who can surprise us with their wit. Sure, memorizing movie lines can be challenging, but some Hollywood celebrities have minds that can stretch far beyond what is required in a studio. Some stars are actually accomplished authors, scientists, businessmen, and public servants.
From valedictorians to Ivy Leaguers, some of these brainy personalities are technically as smart as Stephen Hawking and Albert Einstein and have IQs hovering around 160. Other celebs are also MENSA members and are certified geniuses in their own right. Having said that, these people just seem to have it all—they're smart, gorgeous, and talented. In case you don't know, the average IQ is 100, and personalities who score beyond 130 are considered geniuses! Indeed, Albert Einstein, whose IQ is reportedly 160, gave us the Theory Of Relativity.
Get to know the surprisingly high IQs of famous people and learn more about their interesting educational background and college degrees below:
John Adams | 173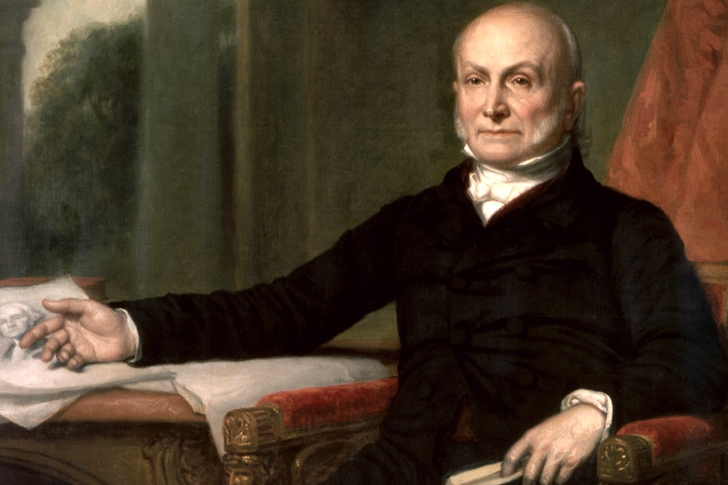 With an IQ of 173, it might be safe to say that John Adams was one of the smartest US presidents. Well, his achievements might be enough to prove this claim. He was the second US president, serving the country from 1979 to 1801, after being the nation's vice president under the leadership of George Washington.
He was best known for being a statesman, diplomat, writer, and attorney. He was one of the Founding Fathers and was a dedicated diarist. After Adams attended Harvard University to study law, he became one of the early supporters of US independence from Britain. He was ambitious and intellectual, if not vain. Adams would usually complain about the insignificance of the vice president's office, so he made his way to the top. Among the many things that could be attributed to his name, Adams could be best remembered for his diplomacy skills because he helped negotiate a peace treaty during the Revolutionary War.
John F. Kennedy | 158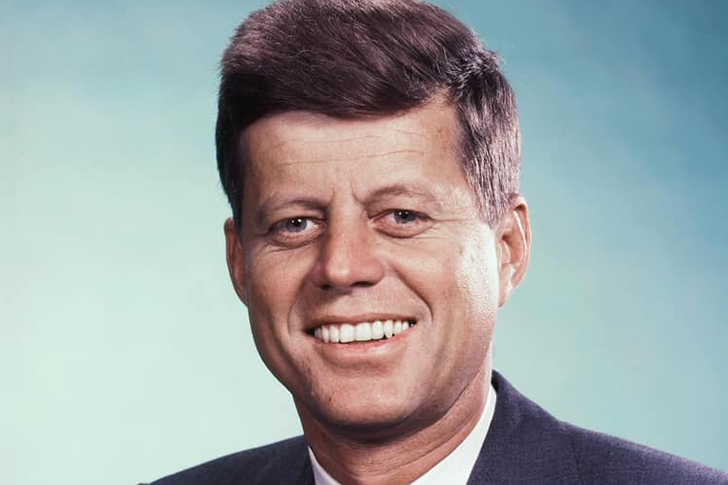 After John F. Kennedy graduated from Harvard in 1940, he joined the Navy shortly after. He had an IQ of 158. Who would have thought he would be the next president back then after winning the US presidential election in 1960? His humor, charm, and youth were said to be his greatest assets, along with his father's wealth. After he won, he gave one of the most memorable inaugural addresses in history. He said you should not ask what your country could do for you and Instead, ask what you could do for your country.
People might have a lot of good memories about the 35th US president, but he's best remembered for his successful fiscal programs. It dramatically helped expand the US economy at the time because of the number of investments made. Kennedy also fought hard for civil rights legislation to enhance equal rights for everybody.
Jimmy Carter | 153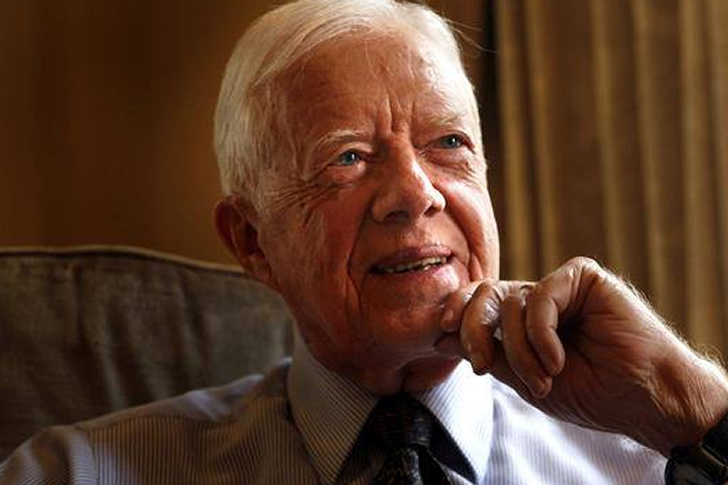 Jimmy Carter led the US from 1977 to 1981, serving as the 39th US president. Though he's already left the office, he will forever remain a politician in heart and mind. The now-96-year-old public figure even won the Nobel Peace Prize for his work in co-founding the Carter Center, which promoted and expanded human rights in 2002. He also has other political and social projects as a known philanthropist.
With an IQ of 153, Carter has enacted several important policies throughout his years in the office. He, too, is behind the national energy policy and civil service reform. In addition, Carter is considered a major part of Habitat for Humanity. Today, at his age, he gets credit for being the oldest living president and the one with the longest post-presidency.  After his defeat in the 1980 US presidential election, Carter returned to his peanut farm in Georgia.
Franklin D. Roosevelt | 146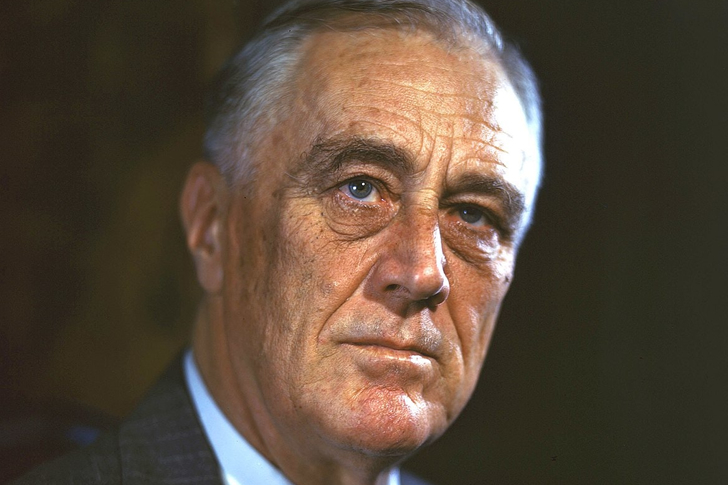 Franklin D. Roosevelt is considered to have one of the highest IQs among all the US presidents. In fact, he is said to be one of the smartest. Aside from being a lawyer, FDR also served as the 32nd US president from 1933 to 1945. He took office during the Great Depression and served four terms.
With an estimated IQ of 146, he managed to join Harvard University and Columbia Law School before joining the political world. He then won the election in 1910, and despite experiencing an ordeal in 1921, he still won the presidency in 1932. Many remember Roosevelt for his New Deal program. The move to change the economy was quickly enacted when he sat at the office. It aimed to help businesses back then and aid the unemployed amid the worst economic shutdown in the history of the industrialized world.
Bill Clinton |156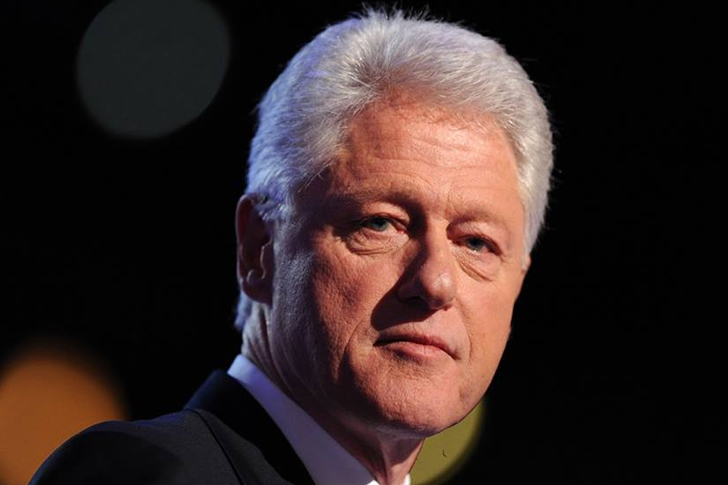 Bill Clinton has made a lot of achievements in the political world. After officially becoming a lawyer following his graduation from Yale University in 1973, he became the governor of Arkansas in 1978. Well, with an IQ of 156, how could he not achieve these things? From governor, he became the US president in 1993 and was in office until 2001.
As a governor, Clinton helped change Arkansas' education system and became the chairman of the National Governors Association. After that, at the age of 46, he became the third-youngest US president. He was the first from the Baby Boomer generation to win the presidency. Clinton's time in the office was said to be the "longest period of peacetime economic expansion" in American history. In 1996, he won the presidency again in a landslide and started an ideological evolution. Clinton pursued a lot of domestic policies back then.
Thomas Jefferson | 160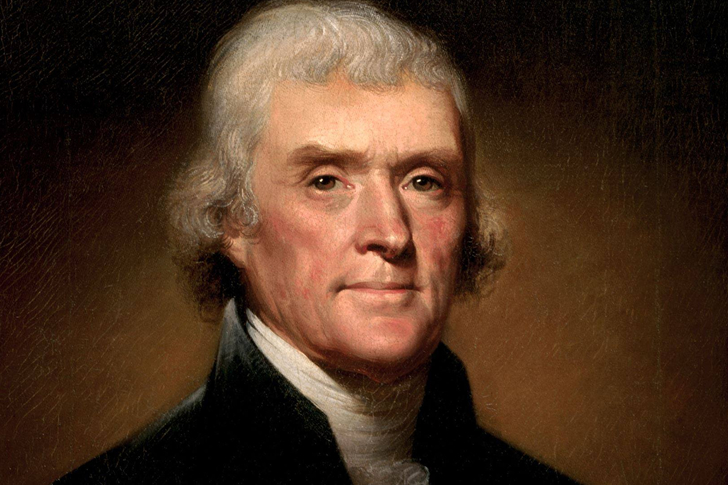 As a founding Father, Thomas Jefferson was the country's third president from 1801 to 1809. Simonton's estimate indicates that his IQ was at 160. During the American Revolution, Jefferson became Virginia's representative to the Continental Congress, the one that adopted the historical Declaration of Independence. As everyone knows, this piece of document spelled the eventual separation of the now United States from the Kingdom of Great Britain.
When Jefferson was president, he pursued matters related to the nation's trade and shipping interests, along with aggressive trade policies with the British. One thing that made the politician unique was his strong federalist stand. To a great degree, he opposed having a central government. He was also the president who removed the unpopular tax on whiskey. Academicians remember him as the founder of the University of Virginia. Most, however, remember his legacy in defending religious tolerance in his home state of Virginia.
Woodrow Wilson | 152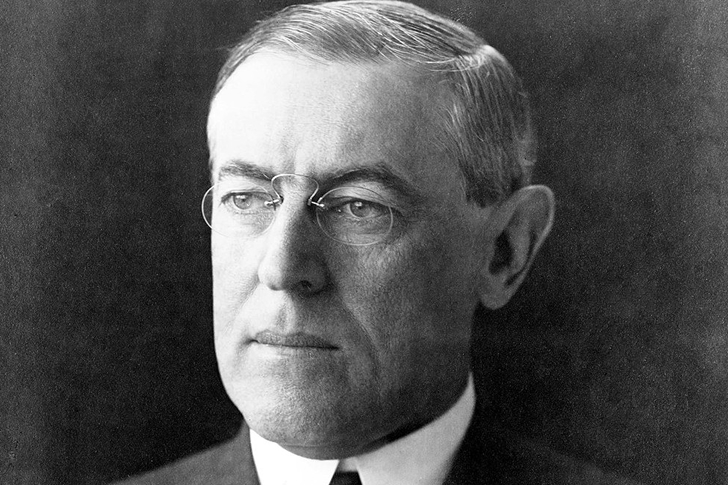 An academic by heart, we expect Woodrow Wilson to have a high IQ. He did not disappoint as the 28th president of the US, as the leader of the country's Progressive Movement had an IQ of 152. Usually, academics like him find it difficult to connect with other people, but Wilson could connect with almost everyone through his very articulate manner of communication. Many actually remember him for his speech delivered in Congress, "Fourteen Points", which was timed towards the end of World War I.
Wilson also made significant investments in being one of the founders of the League of Nations, the predecessor to today's UN. Prior to becoming president in 1913, he also served as the president of the prestigious Princeton University and later as governor of New Jersey. As a professor, he taught in various colleges before being appointed as the president of the university. As a politician, he was best remembered for his progressive thinking.
Abraham Lincoln | 150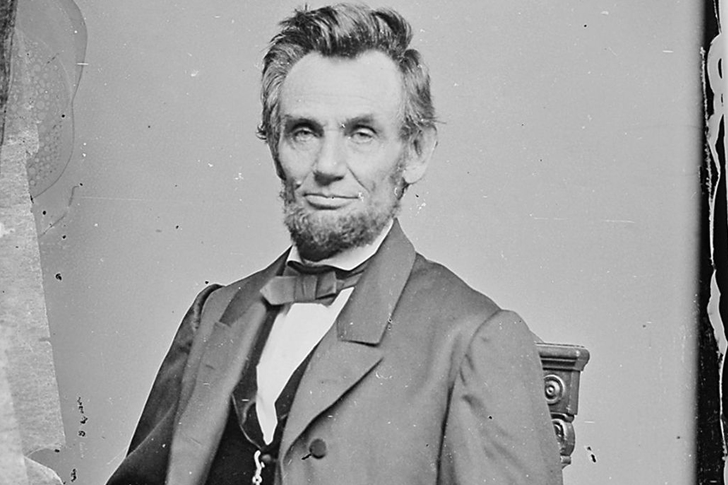 Abraham Lincoln had an impressive IQ of 150, even though he only had very little formal schooling. He was largely self-taught and, as everyone who studies history knows, became a lawyer and a US president. His accomplishments as president include leading the Union in the Civil War and abolishing slavery through the Emancipation Proclamation. A gifted speaker, he also delivered what is considered the most iconic presidential speech in US history, the Gettysburg Address. While he never got to see the end of the war, Lincoln left a legacy. He was an honest leader and a sharp military strategist.
Long before becoming president, Lincoln ran a tavern located in Illinois. However, his business did not last long because of debt, so he later abandoned the booze for law books. Who knew a former bartender could become a barrister and a nation's leader?
James Madison | 155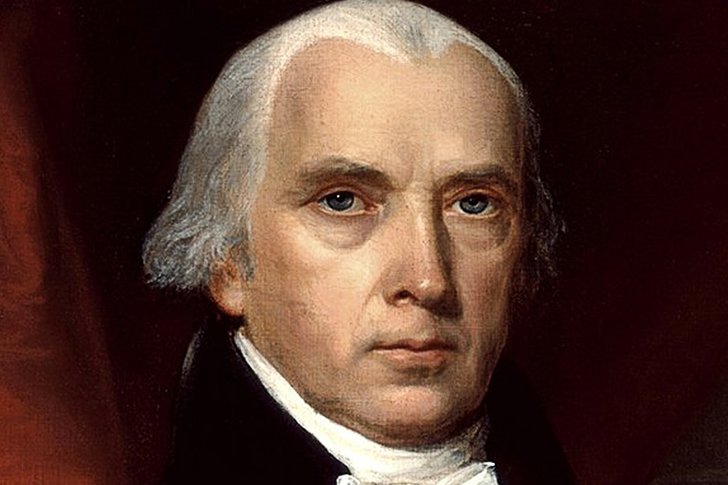 James Madison was among the US presidents with the highest IQs. He had an IQ of 155, and though he did not officially become a lawyer despite studying everything about law, he became the Father of the Constitution because of his role in drafting and promoting the Constitution back then. He graduated from Princeton University in 1771 before studying law.
He worked with Alexander Hamilton and John Jay to create the Federalist Papers in 1788. Aside from this, he also championed and co-authored the Bill of Rights. In addition, Madison used to be Thomas Jefferson's Secretary of State from 1801 to 1809. After the ratification of the Constitution, he was named an important leader in the US House of Representatives and became a close adviser to President George Washington. With these to his name, Madison was ranked as an "above-average president."
Alicia Keys | 154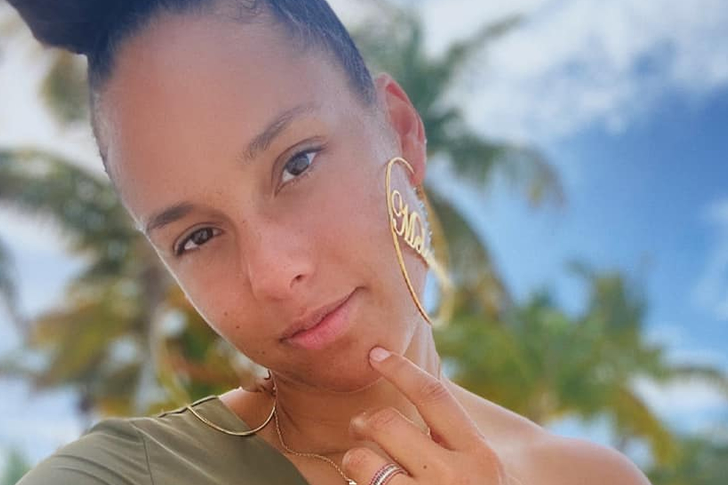 Musician Alicia Keys was her high school's valedictorian and briefly attended the prestigious Columbia University on a scholarship before dropping out to pursue a full-time music career. She reportedly has an IQ of 154 and was able to graduate high school by the age of 16. Her intelligence seems evident to her fans, as she regularly breaks new ground with her compositions. People are going to be singing along to Keys' music for decades to come.
Keys started singing at an early age, performing in her school's musical productions. After a friend gifted her an old piano, she began taking lessons. She was seven years old when she received classical piano training. She continued her music studies until the age of 18. Moreover, she attended the Professional Performing Arts School at age twelve, taking music, choir, dance, and theater classes. Outside of music, Keys has several book credits, including a collection of poems.
Angela Bassett | 130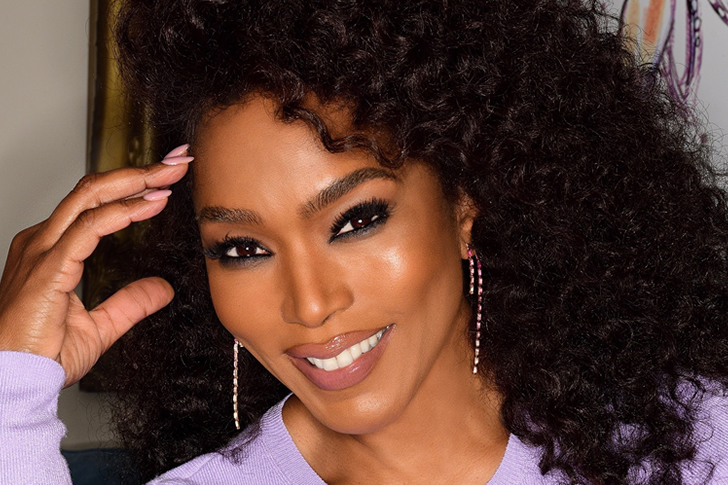 Actress Angela Bassett was an A and B student during her high school years and ended up going to Yale University. She wanted to pursue theater, but her aunt told her not to waste her Yale education on theater, so she chose a different major. Bassett subsequently earned a major in African-American studies and got a master's from the same institution's School of Drama. During this period, she quickly fell in love with acting and met her future husband, Courtney Vance, who also previously graduated from Yale's drama school.
Bassett rose to popularity in the '80s and is known for her roles in biopics, playing iconic figures such as Tina Turner, Katherine Jackson, and Betty Shabazz. Her career has reached considerable heights during that decade, and she has won various awards and nominations over the years. Did we mention she has an IQ of 130?
Arnold Schwarzenegger | 132-135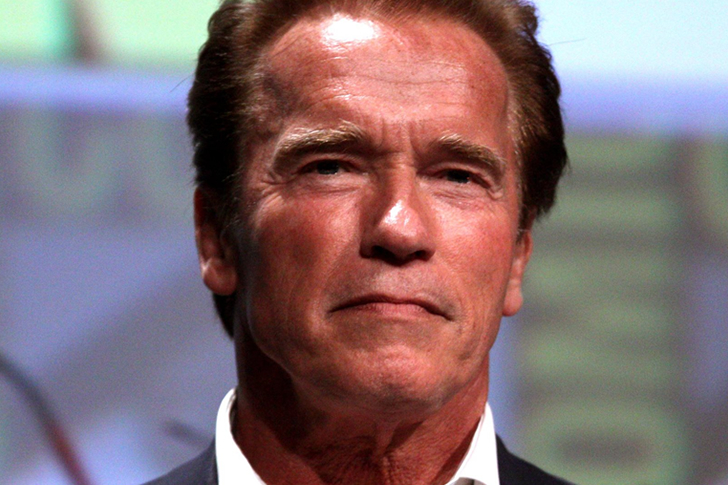 We may love him for his The Terminator days, but did you know actor Arnold Schwarzenegger has an IQ score ranging from 132 to 135? His brilliance will likely come as a surprise to most people, maybe because of the accent or the stereotype associated with people who have muscles, but the fact that he's a genius remains. Well, he came to the US penniless but managed to build an empire. He even graduated from the University of Wisconsin–Superior, completing a degree in business administration in 1980.
While the 74-year-old star has spent the majority of his career flexing his muscles, he has enjoyed great success in bodybuilding, acting, and public service over the past decades, which is pretty much proof of a very strong mind. Today, Schwarzenegger remains one of the world's most famous actors. At one point, he was also named the highest-paid actor.
Ashley Judd | 140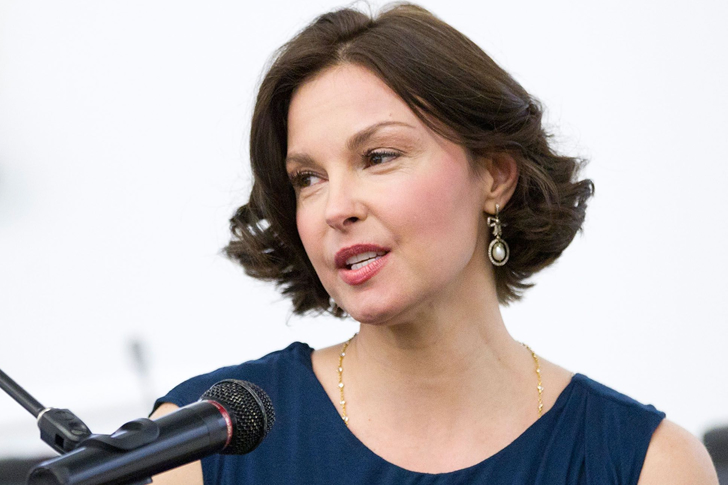 Ashley Judd graduated from the University of Kentucky, earning a French major and a minor in women's studies, anthropology, art history, and theater. She then completed a master's degree in public administration from Harvard in 2010. Six years later, the actress announced that she was studying at UC Berkeley's public policy program, pursuing a doctorate. With these feats, her IQ score is believed to be 140.
Judd's first major role was in the series Star Trek: The Next Generation. Her first movie role came around the '90s, and it was a brief appearance in Kuffs. These projects led to other notable movie roles. Outside acting, Judd has been an outspoken activist. She has also embarked on several humanitarian missions to countries like the Democratic Republic of Congo. In 2013, Judd announced that she might run as a senatorial candidate, although she eventually backed out.
Ashley Rickards | Unreported IQ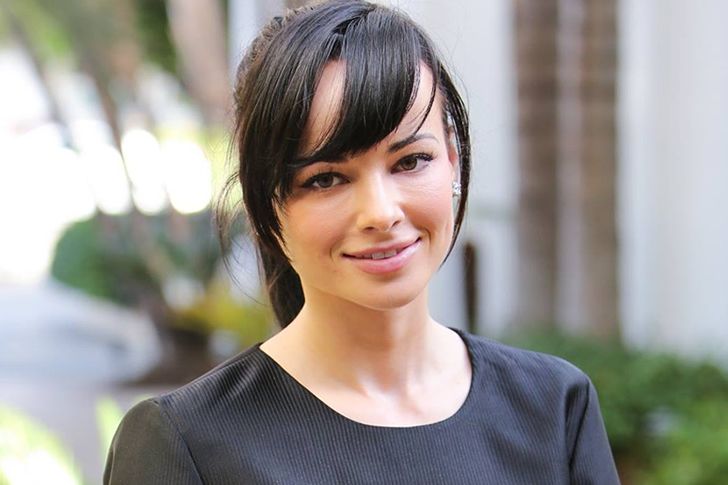 On television, Ashley Rickards portrays a teen trying to survive high school on the show Awkward. In reality, she graduated high school at 15 and joined Mensa to be a part of "a really stimulating community." The actress said in an interview that she loves to learn, and so she wanted to pursue intellectual maturity at Mensa and learn areas she's not necessarily familiar with. While this star has an unreported IQ, she possesses a genius-level IQ, which is the main requirement for joining the high-IQ organization.
Rickards got her first taste of acting while she was still in elementary school. After graduating high school, she began pursuing a performance career. She appeared in various short films and shows such as CSI: NY, Ugly Betty, and One Tree Hill. From there, she went on to earn movie credits in Fly Away and Struck by Lightning.
Ashton Kutcher | 160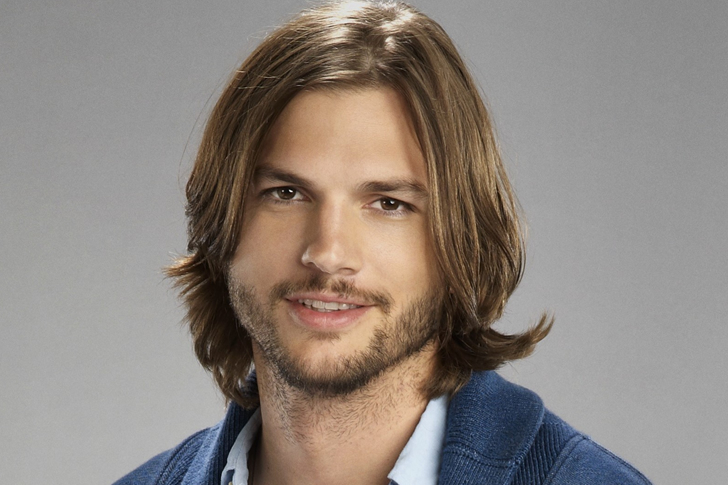 Ashton Kutcher hoped to study engineering at both Purdue and MIT, but the Punk'd host reportedly lost his scholarships after breaking into his high school as a prank. He ended up learning at the University of Iowa, where he decided to drop out at age 19 to start a modeling career. He might have portrayed our favorite airhead on That '70s Show, but the actor has a reported IQ of 160, which is the same as Albert Einstein and Stephen Hawking.
Kutcher now divides his time between Hollywood and his venture capital firm, investing in companies like Spotify, Airbnb, and Foursquare. According to one report, he and his company turned $30 million worth of investments into a whopping $250 million in assets. He also owns an Italian restaurant in Los Angeles called Dolce, with his former co-stars Wilmer Valderrama and Danny Masterson.
Brooke Shields | 130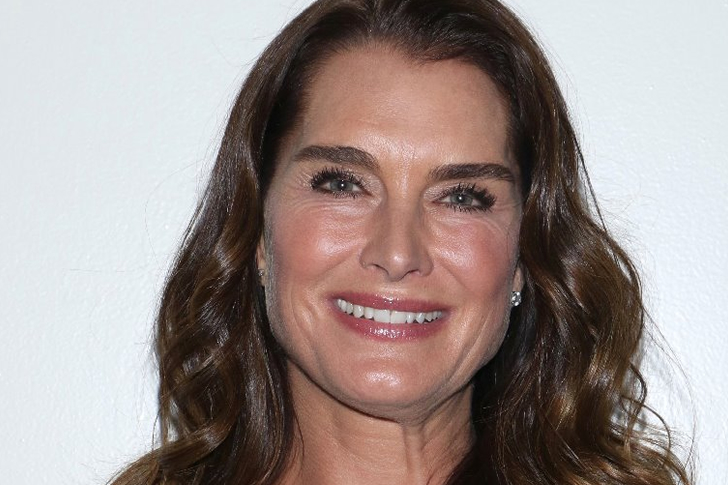 Brooke Shields has been a show business icon ever since she rose to fame as a child actress. She gained acclaim for her role in Pretty Baby, which led to her starring in several dramas throughout the '80s. At age 14, Shields was the youngest fashion model ever to grace the cover of Vogue magazine. By the time she turned 16, the actress had become one of Hollywood's most recognizable faces.
Shields had already established her acting career when she decided to take a break in order to study French literature at Princeton University. The actress almost dropped out because she said she was homesick, but she finished her studies nonetheless. She is believed to have an IQ score of 130 and is living proof that stars can achieve both career and education. A degree from Princeton is never an easy feat, and we know how French is such a difficult language to learn as well!
Cindy Crawford | 154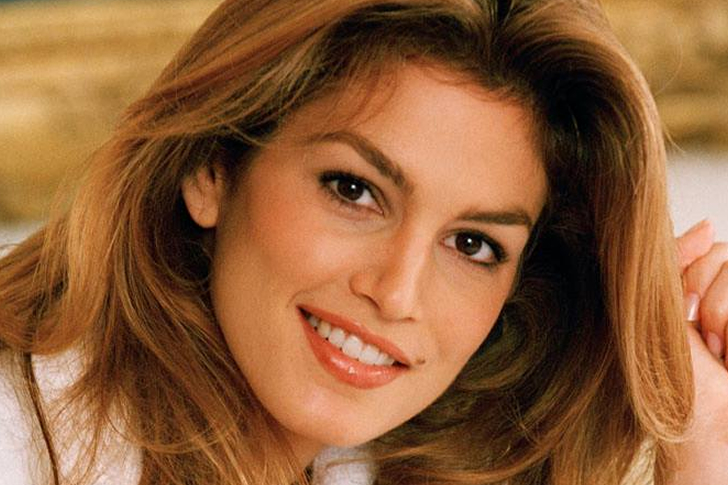 Cindy Crawford is a model who became an actress and endorser. It seems unfair to most of us that someone so gorgeous is gifted with high intelligence too! According to The Daily Telegraph, the actress/model was the valedictorian of her high school and even won a scholarship to Northwestern University, where she pursued a degree in chemical engineering. She then decided to start a modeling career and was named the world's highest-paid model in 1995. She has several acting projects under her belt, including her own exercise video.
Crawford retired from modeling in 2000, and five years later, she created a line of beauty products with Dr. Jean-Louis Sebagh. She also launched a furniture line and a home goods line. In May 2011, she briefly came out of her modeling retirement to appear on the covers of Vogue Mexico and Vogue Paris. By the way, she has a high IQ of 154!
Conan O'Brien | 160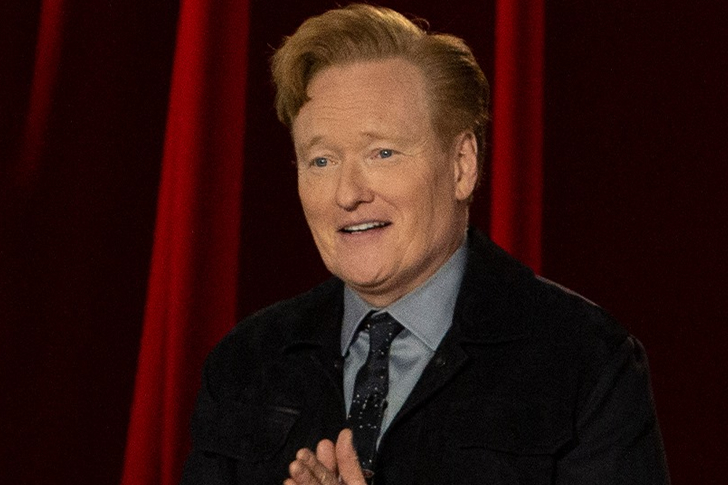 You might be amazed to know that TV host Conan O'Brien's IQ is the same as Albert Einstein's or Stephen Hawking's! Well, he has an IQ of 160, and it's no wonder he is considered one of America's smartest celebrities. O'Brien is quite accomplished and educated, and he earned a bachelor's degree in history and literature from Harvard University, where he graduated magna cum laude.
Soon, he discovered an interest in writing and moved to Los Angeles. There he worked as a writer for the sketch comedy Not Necessarily the News and later joined Saturday Night Live's writing team as well. Since then, O'Brien has made several efforts and found his footing in the industry. Over the years, he has shown the audience his fantastic intelligence and wit with his spontaneous hosting. He is also one of today's longest working late-night show hosts.
David Duchovny | 147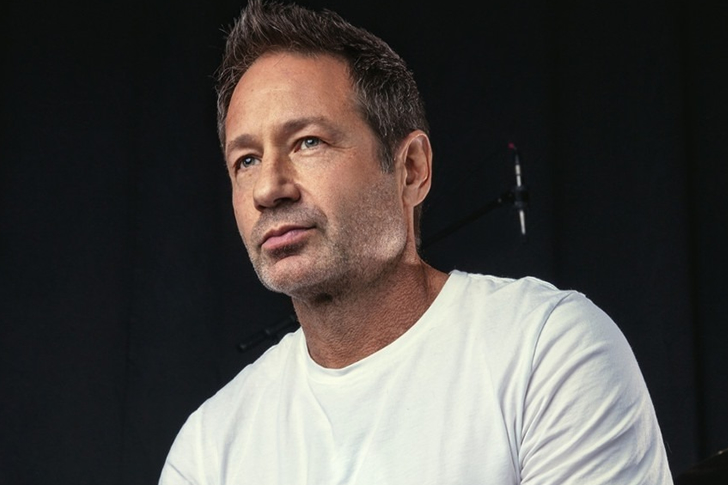 David Duchovny is one of the brightest stars of the past few decades. He reportedly has an IQ of 147 and is an alumnus of Princeton University, where he completed an English literature degree. While there, his poetry garnered an honorable mention from the Academy of American Poets. It also seemed that the actor wasn't content with his college diploma since he pursued an MFA in English from Yale University. He even went on to pursue a Ph.D., but it remains unfinished at the moment.
The actor is widely known for his award-winning roles in The X-Files and Californication. Though he is most well-known for his television projects, he has also starred in more than 30 movies, including Kalifornia, Evolution, and Zoolander. Duchovny is also an accomplished musician and author, which makes us think, what else can this famous actor do?
Edward Norton | 134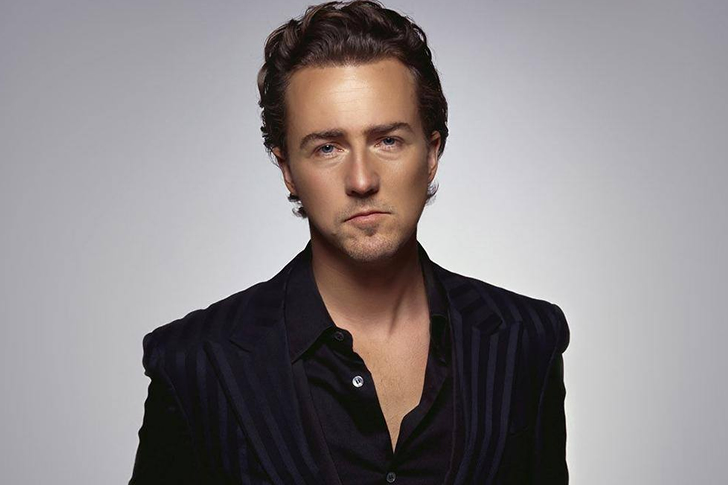 The two-time Oscar-nominated actor, Edward Norton, studied history at Yale. Immediately following his graduation in 1991, he worked for his grandfather's company in Osaka, Japan, for several months. There he learned Japanese and studied Aikido, a martial art. After working in his grandfather's nonprofit, he moved to New York, where he worked multiple odd jobs while pursuing an acting career.
Norton landed a job in theater and wrote scripts for some of the plays at the Signature Theatre Company. After being discovered by a casting agent in 1995, he landed his first movie role in the film Primal Fear, for which he earned an Oscar and Golden Globe nomination. Besides acting, Norton has also made a fortune from his extremely wise and early technology investments. He was one of Uber's early investors, and he now has a staggering net worth of $300 million. It's been reported that his IQ is 134.
Elizabeth Banks | 145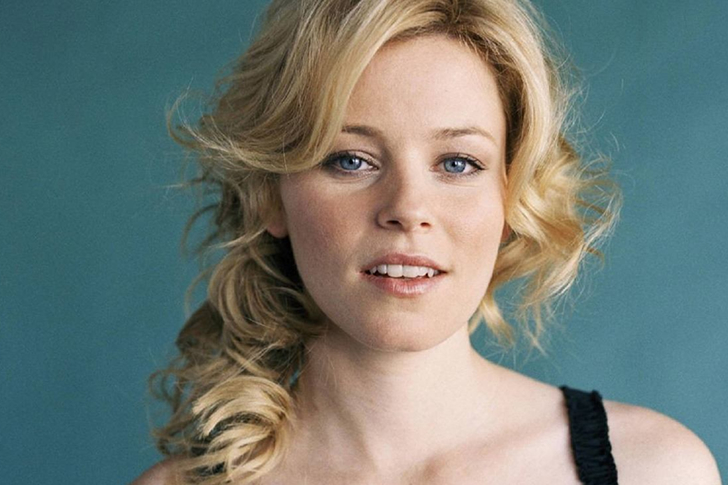 Long before she became a Hollywood icon and an Emmy-nominated actress, Elizabeth Banks studied at the University of Pennsylvania, where she completed a communications and theater arts degree. After graduating magna cum laude with great distinction, Banks went on to pursue her master's at the American Conservatory Theater. With these early achievements, we can easily see why she's now one of the most renowned figures in the entertainment industry.
Banks is now a director who did a wonderful job on Pitch Perfect 2 and the 2019 remake of Charlies' Angels. She already has an impressive portfolio of awards and projects to her name. She and her husband, Max Handleman, established Brownstone Productions, a production company known for creating the two movies we previously mentioned. With an incredible IQ of 145, Banks could undoubtedly win people over with her much-anticipated exceptional projects!
Eva Longoria | 120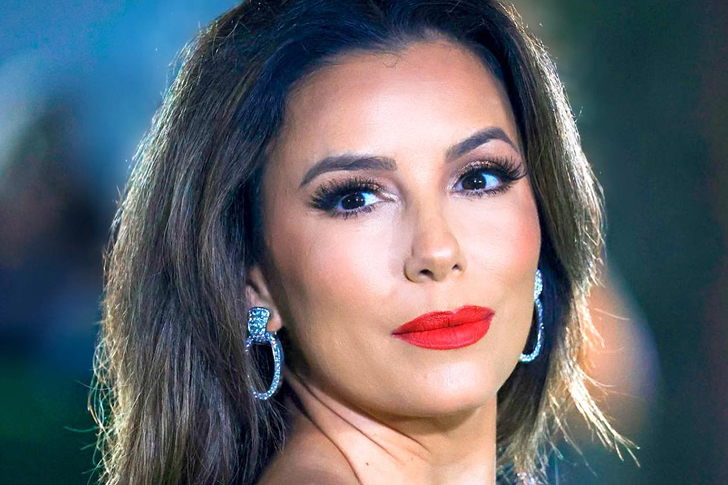 Eva Longoria is widely acclaimed for her role as Gabrielle Solis in the hit TV series Desperate Housewives. While people expect her to be like her on-screen character, in reality, she is the polar opposite. The actress spent her high school years working at Wendy's while studying at the same time, developing a strong work ethic. Not so long ago, she also attended Cal State Northridge University, where she earned her master's degree in Chicano Studies. Before that, Longoria studied at Texas A&M University-Kingsville and got her Bachelor's in kinesiology. Her remarkable thesis was titled "The Value of Latinas in STEM Careers."
While people are so surprised by how smart or articulate she is, Longoria once shared in an interview that it's important for her to have someone to look up to and emulate, so she wanted to become a role model to others as well by completing her education despite the challenges.
Geena Davis | 140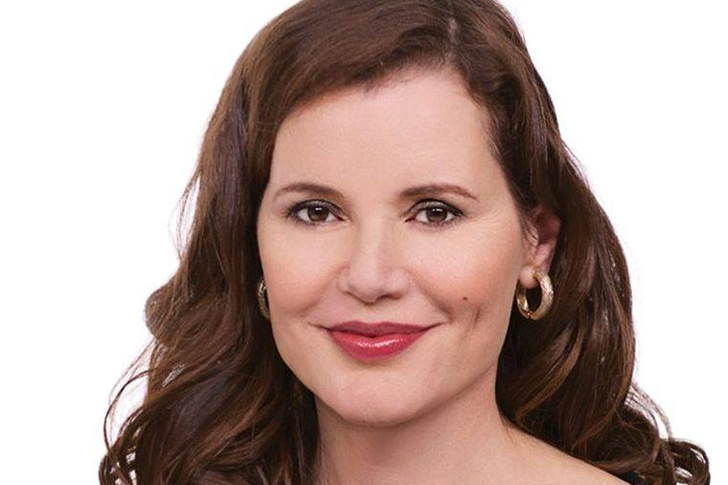 Geena Davis is more than just a pretty face. She reportedly has an IQ of 140 and is fluent in Swedish. She was part of the "Women's Empowerment Conference at the United Nations Headquarters in 2010 and was said to be "accomplished on four musical instruments." These are just some of what Davis can do, aside from being an actor, producer, and model.
To complete her accomplishments, the 65-year-old also graduated with a bachelor's degree in drama. She is a recipient of Academy and Golden Globe awards and a nominee for the British Academy Film and Primetime Emmy awards. If these are not enough, as an activist, Davis received the Jean Hersholt Humanitarian Award in 2019 for her decades-long work in fighting gender bias in Hollywood. By the looks of it, Davis is not only smart but a woman who is willing to help anyone.
Jake Gyllenhaal | Undisclosed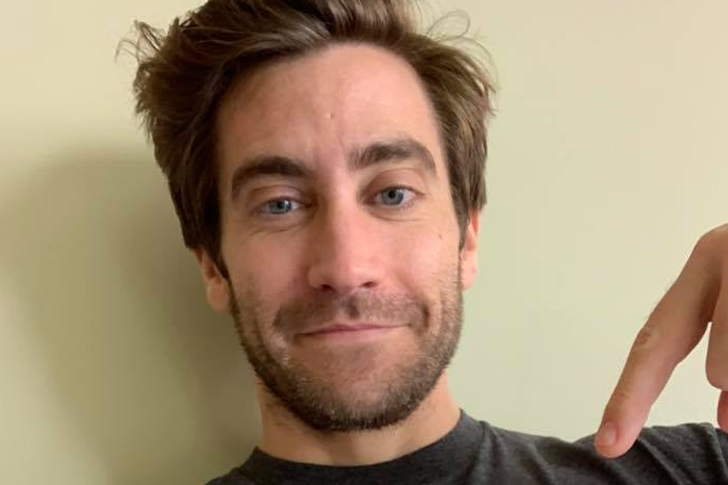 Jake Gyllenhaal attended the same university, Columbia University, as his sister, Maggie Gyllenhaal. Though his IQ hasn't been revealed, he is reportedly one of the smartest guys in Hollywood. Jake enrolled when Maggie was a senior student. Though it was not revealed if he opted for a student loan, he was said to have finished a major in Eastern religions.
After the success of the 1999 movie October Sky, however, the now 40-year-old actor decided to drop out after his sophomore year. He chose to grow his acting career, and though it might not be the best decision, he succeeded. Jake is one of the most prominent names in the entertainment scene today. He has done a number of successful movies, including "The Day After Tomorrow," "Spider-Man: Far from Home," "Nocturnal Animals," and more. As Jake continuously dominates the big screen, fans can expect to see more from him in the future.
James Franco | 130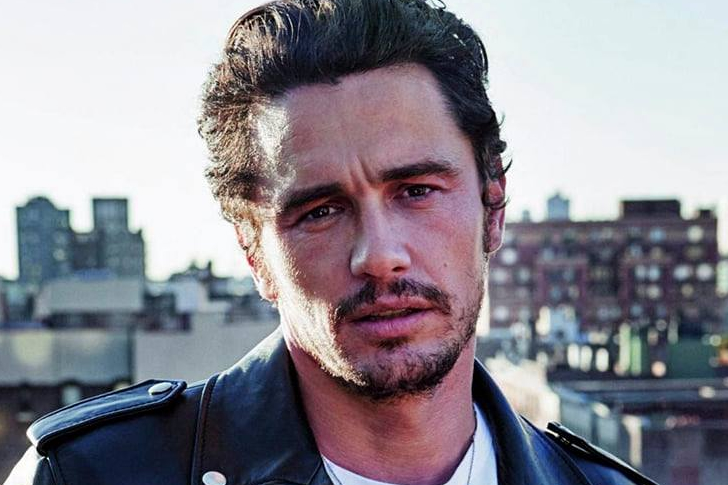 Another smart actor on the list, not to mention handsome, is James Franco. Though he has been known for a number of dumb-funny movies with Seth Rogen, it cannot be denied that the 43-year-old star is one of the geniuses of Hollywood. He reportedly has an IQ of 130, which is considered very superior and upper extreme.
On top of that, he has also attended and graduated from UCLA, Columbia University, NYU, Brooklyn College, and Warren Wilson College. Mind you, he is a Ph.D. student at Yale University. If these cannot convince you of how intelligent Franco is, he took 62 credits in one semester at UCLA when the normal was 19. He had a GPA of 3.5/4.0, and UCLA made him part of its most famous alumnus, calling him a "prolific academia" and giving him the tagline "Some A-Listers Actually Get A's."
James Woods | 184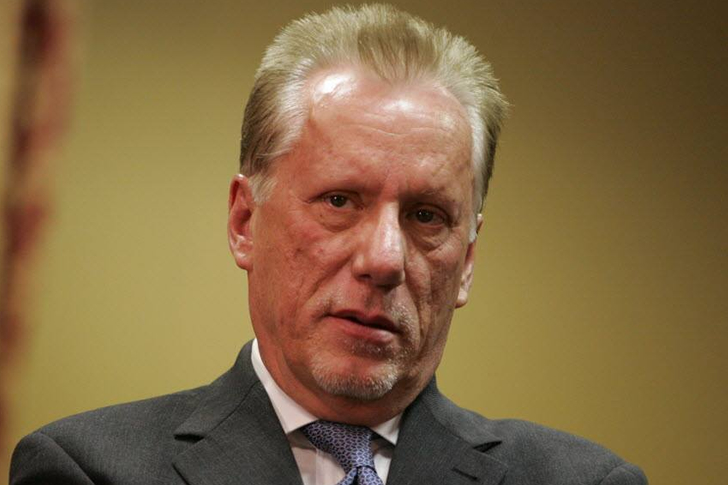 James Woods does not only have a high IQ of 184, he also almost perfected his SAT scores. He managed to attain a perfect score of 800 on the verbal and 779 on the math department of the pre-1995 SAT. He then pursued an undergraduate degree at the Massachusetts Institute of Technology.
In an interview on Inside the Actors Studio, he revealed he originally wanted to be an eye surgeon. However, he ended up getting political science at MIT on a scholarship. While at the said university, he became a part of the Theta Delta Chi fraternity. He was also a member of the student theatre group Dramashop and acted and directed a number of plays. Though Woods dropped out to pursue an acting career, his incredibly high IQ earned him a spot in Mensa. Today, the 74-year-old actor is one of the most acclaimed stars in Hollywood.
Jodie Foster | 132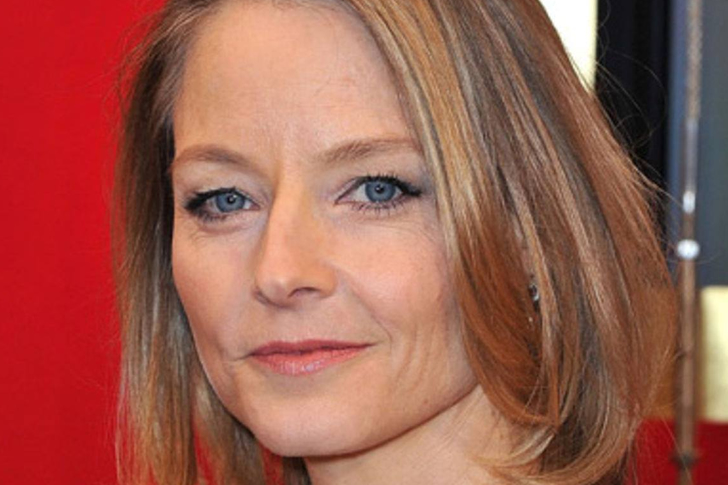 Jodie Foster has a lot to her name. Aside from being an award-winning actress, director, and producer, she also has an IQ of 132. She was a high school valedictorian and a magna cum laude in college. Come 1997, 12 years after she graduated in 1985, Foster received an honorary Fine Arts degree from Yale. She even got the Yale Undergraduate Lifetime Achievement Award.
Foster managed to do this while making a name in the entertainment world. She started as a child model and made her acting debut in 1968 on TV. In 1976, the 58-year-old star received her breakthrough role in Martin Scorsese's psychological thriller Taxi Driver. From there, the rest is history. Today, Foster is heavily regarded as one of the best actresses of her generation. People Magazine named her the most beautiful woman in the world in 1992, and in 1996, she was ranked 23 on Channel 4's countdown of the 100 Greatest Movie Stars of All Time.
John Krasinski | Undisclosed
In spite of the stigma that comes with being an actor, John Krasinki has proven that actors can be smart, too—if not geniuses. Many of them have high IQs, and though the 41-year-old actor's IQ was not revealed, he is believed to be one of the smartest. Did you know that he first taught English as a foreign language in Costa Rica for six months before he started college?
From here, he enrolled at Brown University and took up an English course. He graduated in 2001 as a playwright with an honors thesis. How about that? However, learning did not stop for Krasinki. Despite already having a college degree, the now-41-year-old actor still attended the National Theater Institute back then and studied at the Royal Shakespeare Company in English as well as at the Actors Center in New York. Do we need to say more?
John Legend | 135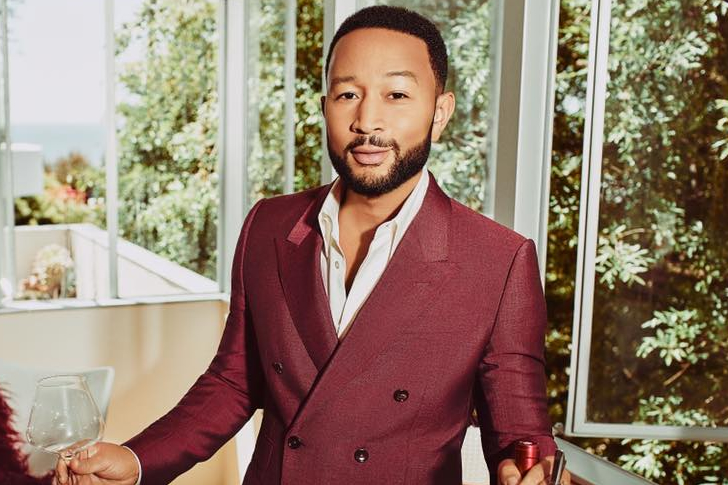 John Legend is more than just a singer who made All of Me a worldwide hit. He graduated as a salutatorian in high school. He received an offer to study at Harvard University and scholarships from Georgetown University and Morehouse College, but he refused. Instead, he chose to go to the University of Pennsylvania. The now-42-year-old actor graduated magna cum laude with a bachelor's degree in English, focusing on African-American literature.
With his incredible innate talent, Legend started to make a name for himself as a musician. He even received critical acclaim for providing his lead vocals to Joan Osborne's hit song One of Us. Today, Legend is one of the most famous and well-known singers. He is one of only 15 people in the world who've achieved EGOT status. If you're unfamiliar with the term, it means he's been able to win an Emmy, Grammy, Oscar, and a Tony award.
Jordana Brewster |120-130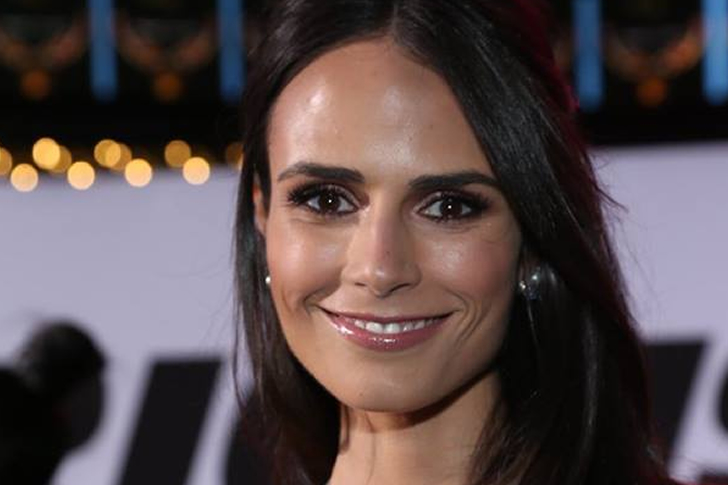 Jordana has both beauty and brains. After the success of The Fast & The Furious, she decided to leave the entertainment industry to pursue college. She studied English at Yale and despite the degree of popularity she had as a budding actress back then, it never overshadowed her real identity. Many did not know that Jordana was the granddaughter of former Yale President, Kingman Brewster. Well, this totally explains why she is so intelligent.
With a reported IQ of 120 to 130, Jordana might have inherited her grandfather's wit and intelligence. She graduated as a part of Class '04, and though she was called a nerd in college, it all paid off. Anyhow, Jordana just wanted to be more relaxed back then. She was so stressed about getting good grades so she joined a sorority to have more fun.
Kate Beckinsale | 152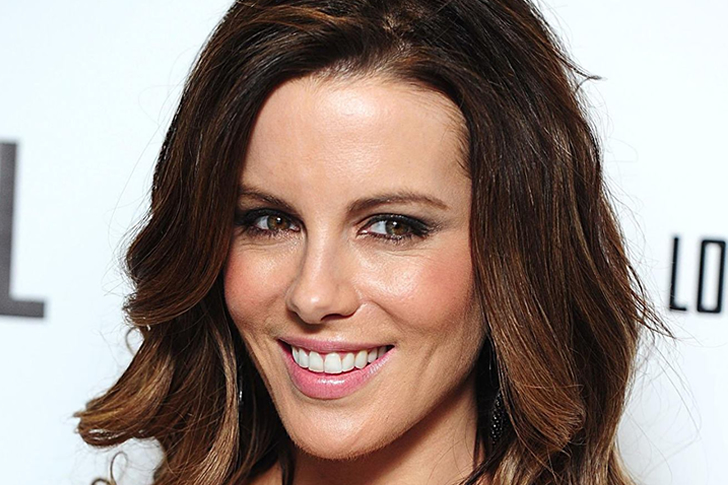 Kate Beckinsale is not just a pretty face in Hollywood. She is also one of the most intelligent with an IQ of 152—just eight points shy of Albert Einstein's. In fact, when the actress was still in grade school, she was reportedly singled out for her intelligence. Her school reports also reveal that her reading level was that of an 11-year-old when she was only six.
Beckinsale attended New College, Oxford, to study French and Russian literature.  A journalist once credited her for being a "whip-clever, slightly nuts, and very charming"—a total package. However, Beckinsale eventually left college to focus on her budding acting career, saying she was pressured by both activities. At the time, she was already doing Underworld, which became a mega-success. Anyhow, it's worth mentioning that she is fluent in four languages: English, French, Russian, and German.
Madonna | 140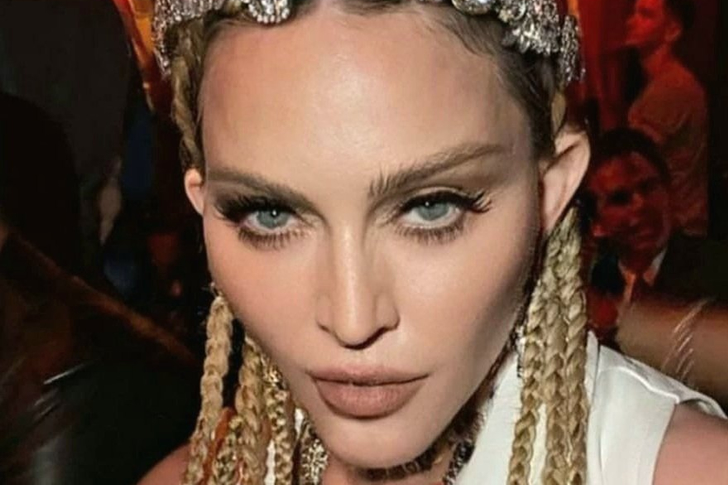 In the music industry, it's no surprise that Madonna is one of the most popular figures around. Of course, like many journeys to stardom, Madonna started her career on square one. The aspiring singer slowly found her way to the spotlight with her earlier stints mostly as a backup singer and dancer for other artists. Along the way, she also showcased her inclination in music, playing instruments like the drums and the guitar for several bands.
Suffice to say, all these experiences have become some of the greatest investments she has made in her career. Plus, it's safe to say she placed her 140-IQ thinking to good use. Since then, along with becoming an established singer-songwriter, Madonna has also landed a couple of acting gigs, starring in films like Dick Tracy, Desperately Seeking Susan, and A League of Their Own. Well, by the looks of it, this singer isn't leaving the spotlight anytime soon.
Sharon Stone | 154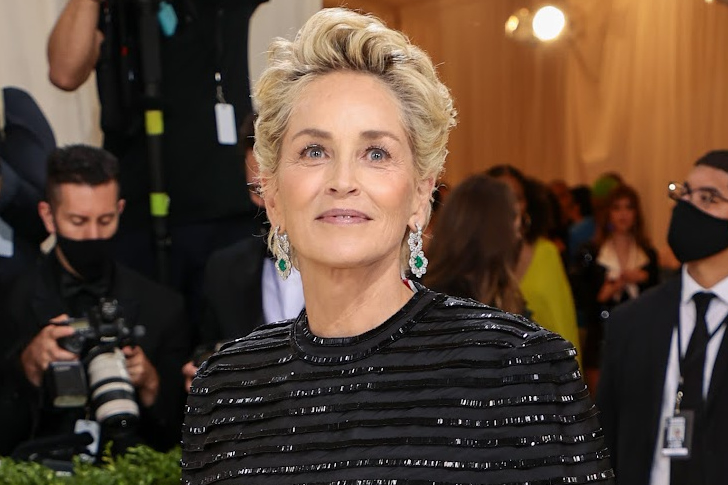 For her start in the entertainment industry, Sharon Stone began in the modeling scene. After participating in a couple of beauty pageants, winning Miss Crawford County, Pennsylvania, Sharon's next stints were for Ford Modeling Agency. A few years later, she finally decided to shift her sights to the acting scene. While her first roles were for minor parts, some even extras, she eventually landed more notable acting credits, with her breakthrough performance being in 1992's Basic Instinct.
With an IQ reportedly around 154, it's safe to say the actress found it fairly easy to understand the characters she portrayed through the years. Speaking of which, other projects she has worked on since then include titles such as Last Dance, The Muse, The Disaster Artist, Mosaic, and Ratched. Plus, the Total Recall actress recently showcased her writing chops in 2021's memoir, The Beauty of Living Twice.
Rashida Jones | 124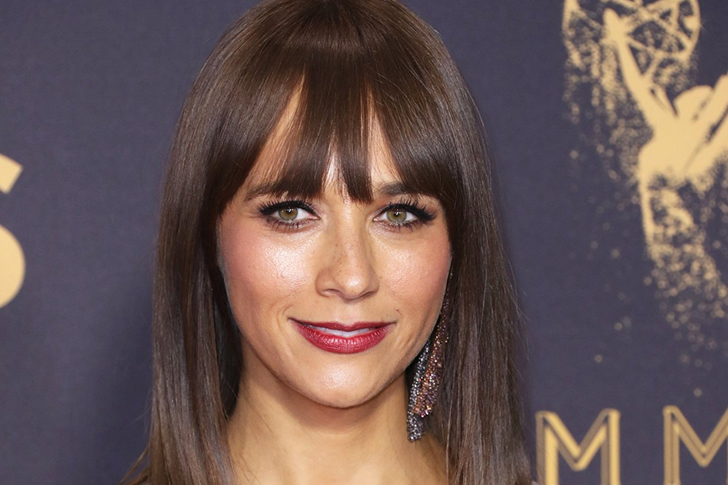 With her parents being established figures in the entertainment industry, her father being the musician Quincy Jones and mother the actress Peggy Lipton, it's no surprise Rashida Jones eventually followed suit. Although she initially wanted to be a lawyer, Rashida ultimately found her true passion for the arts. Throughout her college years, she dabbled in more than a few extracurricular activities, such as being the musical director of an acapella group and a stage actress.
Suffice to say, those early experiences in the arts helped her improve on her talents. Since then, Rashida has become an established figure under the spotlight. Not just in front of the camera, though, but also behind it. An actress, writer, director, and producer with an IQ of 124, a few of her notable on-screen stints are on The Office, Parks and Recreation, and Angie Tribeca. Besides these, she also garnered praise for her co-directorial work for 2018's Quincy, a Grammy Award-winning documentary about her father.
Mayim Bialik | 150-163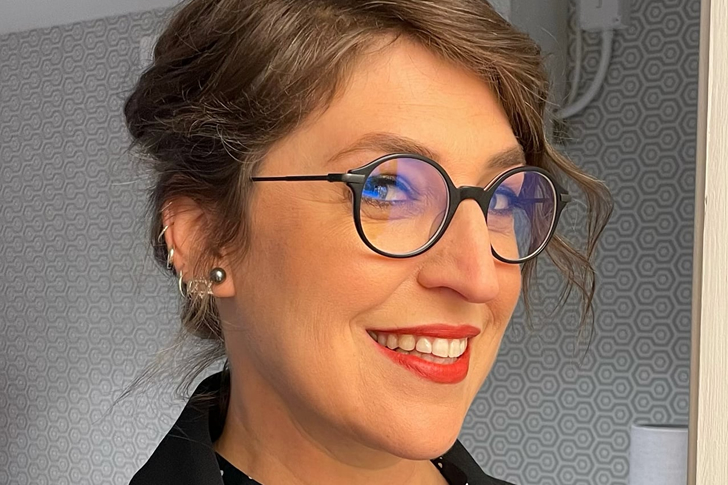 Like many of her colleagues, Mayim Bialik started her career as a child actress. Beginning her career around the 1980s, one of Mayim's earlier works was for the 1988 films Pumpkinhead, followed by subsequent on-screen appearances on shows like Webster, The Facts of Life, and Beauty and the Beast. Not long after, she landed a more significant role, starring as the titular character for the sitcom Blossom.
Nowadays, though, it's safe to say fans will know Mayim best for her role as Amy Farrah Fowler, a neuroscientist, on the TV series Big Bang Theory. The interesting thing is that Mayim is also a neuroscientist herself, having received her Doctor of Philosophy degree in the subject in 2007. With an IQ around 150 to 163, the Big Bang Theory actress has since dabbled in other endeavors. Along with writing a couple of articles and books, Mayim is also currently working on her directorial debut, an upcoming film titled As Sick As They Made Us.
Maggie Gyllenhaal | 135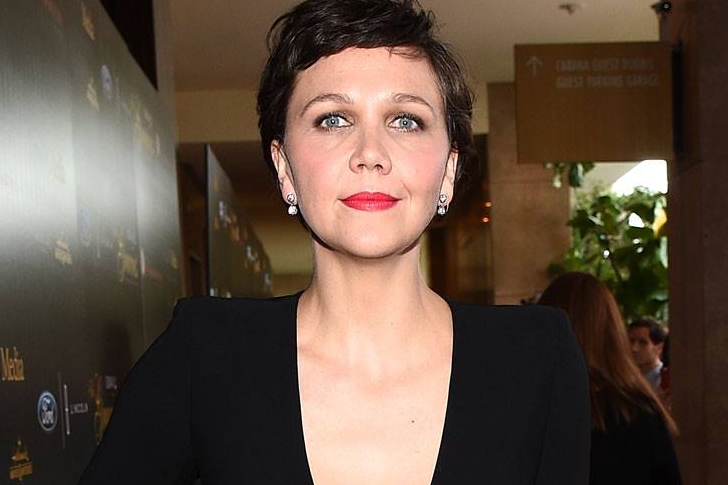 With her father being an experienced filmmaker, Maggie Gyllenhaal got the chance to start her acting career early. Her first on-screen work was a small part in her father's 1992 film Waterland, followed by his other projects: 1993's A Dangerous Woman and 1998's Homegrown. Soon after, she received even more praise for her work on the stage production of Closer.
Thanks to these earlier stints in the acting business, Maggie has since made quite a name for herself in the entertainment industry. A graduate of Columbia University with an IQ reportedly around 135, Maggie is now often regarded for her acting credit in films such as Donnie Darko, Sherrybaby, and of course, Secretary. For the latter movie, the actress earned the Best Breakthrough Performance by an Actress award. Other projects she has worked on since then include The Dark Knight, Frank, White House Down, Crazy Heart, and The Honourable Woman.
Shakira | 140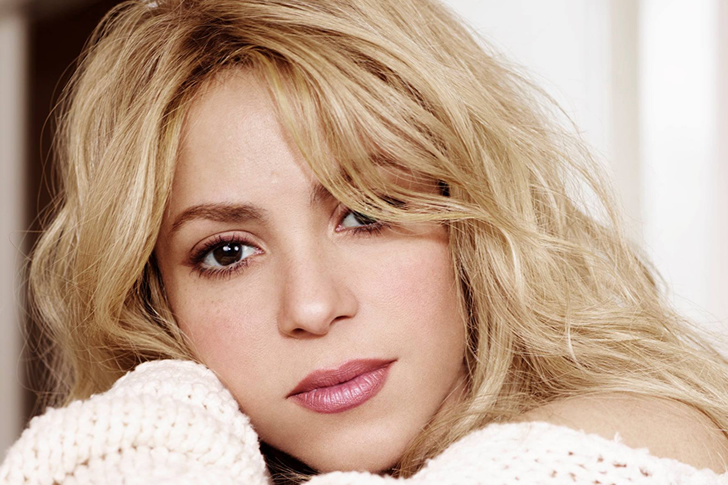 At a young age, Shakira was already quite fond of music. When she was just four years old, she already made her first poem, La rosa de cristal. For this talent, a portion of the credit undoubtedly goes to her father, a writer who wrote his stories on a typewriter. Well, not long after, Shakira asked for a typewriter herself, and by seven years old, she finally received it as a Christmas present.
Since then, with her musical journey starting during her childhood, Shakira has become one of entertainment's most famous figures. Often regarded as the Queen of Latin Music, a couple of Shakira's worldwide hits are Whenever, Wherever, Hips Don't Lie, Chantaje, and Waka. She has also dabbled in other endeavors outside the music scene. Along with her voice-acting gig in 2016's Zootopia, Shakira recently finished a course in Ancient Philosophy last 2020. To make matters more impressive, the singer has a reported IQ of 140.
Mindy Kaling | 139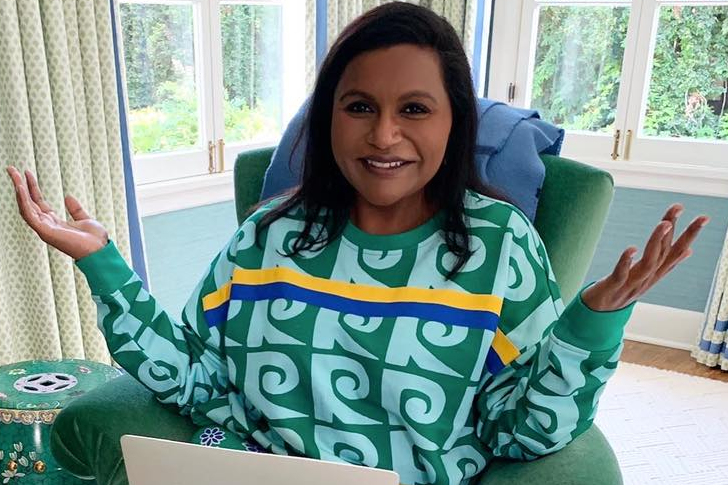 With her name originating from the TV show Mork & Mindy, Mindy Kaling grew up with a passion for the arts. By the time she was studying for her bachelor's degree in playwriting, Mindy also dabbled in a couple of extracurricular activities. Suffice to say, these endeavors ultimately helped her prepare for her eventual career under the spotlight. With that said, these included her stints as a writer for the college's humor magazine and her work as a member of its improv troupe, The Dog Day Players.
Beginning her career as a stand-up comedian, Mindy has since become most known for her role as Kelly Kapoor on the TV series The Office. Throughout her stint on the show, Mindy also worked as a director, writer, and executive producer. Since then, the 139-IQ actress has worked on other projects such as Champions, The Mindy Project, Despicable Me, Inside Out, and The Night Before.
Nolan Gould | 150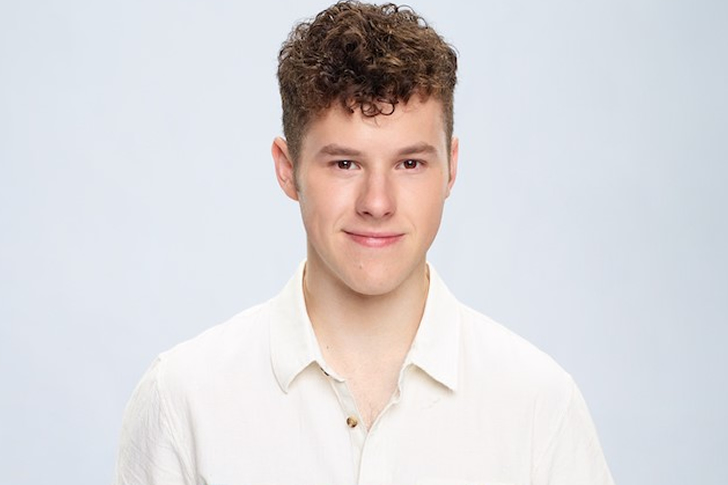 The entertainment industry never runs out of newcomers to introduce. Through the years, the spotlight has shone its light on numerous up-and-coming stars. With that said, one such figure is Nolan Gould. Starting at three years old, mostly appearing in commercials, Nolan eventually landed roles for projects such as Space Buddies, Ghoul, and The To Do List.
Nowadays, though, TV show fans would undoubtedly recognize him best for his stint on Modern Family. Along the way, Nolan has also worked on shows such as RL Stine's The Haunting Hour, Celebrity Dating Game, and Good Luck Charlie. However, his most notable achievements would arguably be on the education side of things. For one, the Modern Family actor already received his GED, which is equivalent to a high school diploma, when he was just 13 years old. Along with showing an interest in finishing a college course via online class, Nolan has an IQ of 150.
Lupita Nyong'o | 140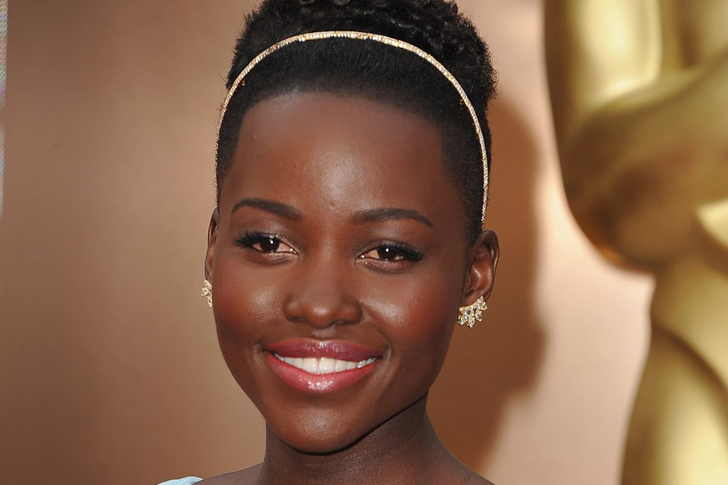 For her start in the acting scene, Lupita Nyong'o's professional debut was for a role as Juliet in a stage production of Romeo and Juliet – she was only 14 years old at that point. With Oprah Winfrey and Whoopi Goldberg as her idols, Lupita improved on her acting and even finished college with a major in theatre studies and film.
After school, Lupita's earlier works under the spotlight were mostly for behind-the-scenes endeavors, helping with the production crew. Since then, she has become most known for her performance in films such as 12 Years a Slave, The Jungle Book, Us, and Black Panther. Along the way, the actress also studied for her master's in acting at Yale School of Drama. Well, with all the projects she has dabbled in through the years, including her children's book Sulwe, it's safe to say the 140-IQ actress won't be running out of gas anytime soon.
Nicole Kidman | 132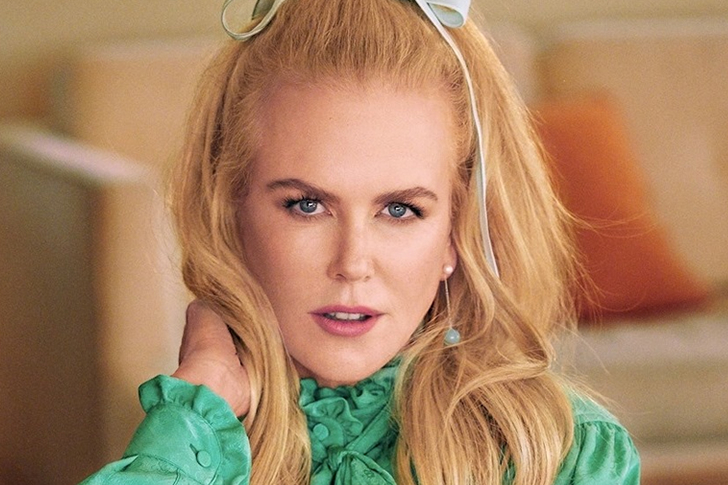 A journey is often realized after a spark of inspiration. For Nicole Kidman, the source of her motivation was Margaret Hamilton, especially for her performance as the Wicked Witch of the West in The Wizard of Oz. Beginning her journey as a stage actress, Nicole eventually landed her film debut at 16 years old, appearing in a 1983 Christmas film, Bush Christmas.
Starting her career in small-scale projects, the actress has since made quite a name for herself under the spotlight. Suffice to say, she fulfilled her childhood nickname Hokulani, Hawaiian for "heavenly star." Along with an IQ of 132, the actress has gained widespread praise for her acting credit in projects such as Dead Calm, Days of Thunder, Eyes Wide Shut, Bombshell, and Big Little Lies. With that said, fans of the actress need not worry because she's already set to star in a couple of upcoming titles, one of which is the biopic, Being the Ricardos.
Lisa Kudrow | 154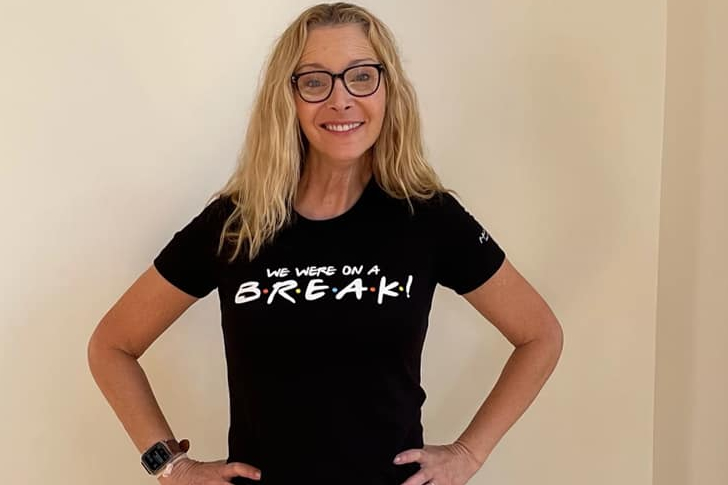 Before the thought of having an acting career crossed her mind, Lisa Kudrow initially wanted to be a physician like her father. Because of that, she eventually finished her studies with a Bachelor of Arts degree in Biology.
While making her way into the acting scene, Lisa worked with her father for eight years. In fact, she even landed a part in his research team, studying cluster headaches among left-handed people. A pretty impressive achievement, for sure, but another notable feat of the actress is her IQ of 154. Through the years, Lisa has always found a way to make the most of the characters she's portrayed. Because of that, she has garnered widespread recognition for numerous stints, though her most famous role is undoubtedly that of Phoebe Buffay in Friends. Other projects she has worked on include Kabluey, The Girl on the Train, and Booksmart.
Matt Damon | 160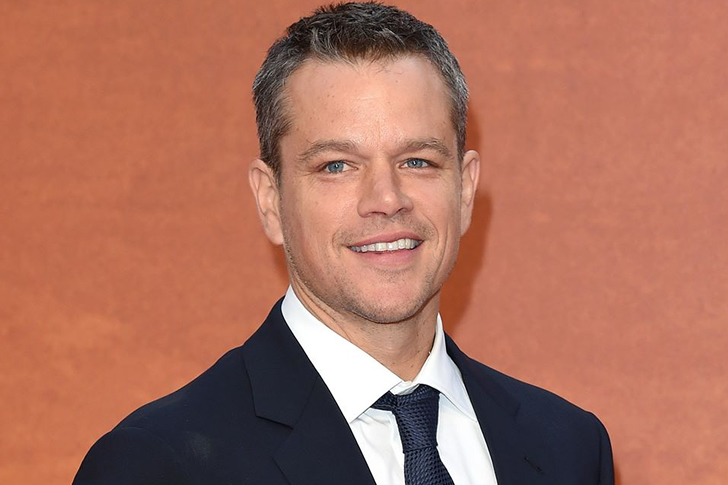 At this point, Matt Damon can take credit for being one of the most recognized figures under the spotlight. Starting his acting journey on stage, performing for a couple of his school's theater productions, Matt is often known for his performance in films such as Saving Private Ryan, the Bourne franchise, the Ocean's trilogy, and Ford v Ferrari.
Before making his way to the entertainment industry, Matt already had the makings of a talented actor and more. With an IQ of 160, the Elysium star got his first big shot to fame with 1997's Good Will Hunting. The interesting thing about this project is that Matt wrote its earlier draft while in college. To be more precise, it was what he did as a writing exercise for his English class. Perhaps it's safe to say he didn't expect his work to be an Academy and Golden Globe Award-winner for Best Screenplay.
Natalie Portman | 140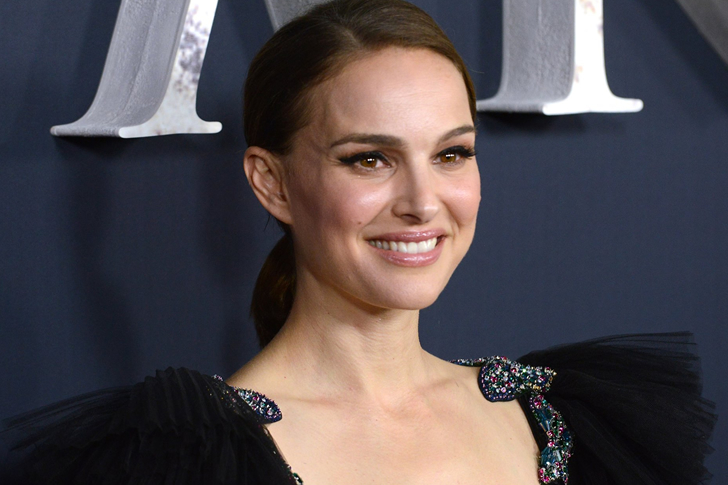 Even during her childhood, Natalie Portman was already quite enthusiastic about the arts. Along with learning modern dance and ballet, Natalie also took acting classes. Although she was initially offered a modeling gig, she turned it down in exchange for a chance to perform on the 1992 stage production of Ruthless. Not long after, Natalie landed a significant role in 1994's Léon: The Professional.
Since then, she has become one of Hollywood's most talented and regarded stars. Through the years, Natalie has worked on projects such as V for Vendetta, the Star Wars prequel trilogy, Closer, Annihilation, and Black Swan. Besides the fame she has garnered in the spotlight, the actress has also made quite a significant investment in the academic side of things. With an IQ of 140, the Black Swan star also took time to study a psychology course at Harvard University – this while working on the Star Wars films.
Ken Jeong | 130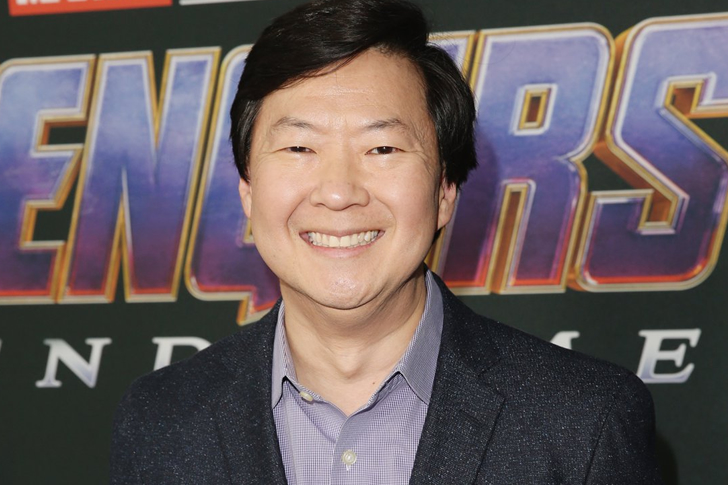 Fans of all things can surely recognize Ken Jeong. With his experience in improv and theater, Ken eventually started his career under the spotlight performing on open-mic gigs. Along the way, he also competed in a couple of comedy competitions. Thanks to that, his reputation soared to even higher degrees until he finally made his way into acting.
Since then, the comedian/actor has become best known for his work on projects such as Crazy Rich Asians, Knocked Up, The Hangover films, and Community. What many fans probably don't know about Ken, however, is that he is also a licensed physician. Finishing his studies with an MD at the UNC School of Medicine, the 130-IQ actor worked at medical centers before establishing his career in the entertainment industry. While he has since been focusing most of his time on his acting career, the knowledge he acquired still comes in handy: he helps with any medical emergency that occurs on set.
Quentin Tarantino | 160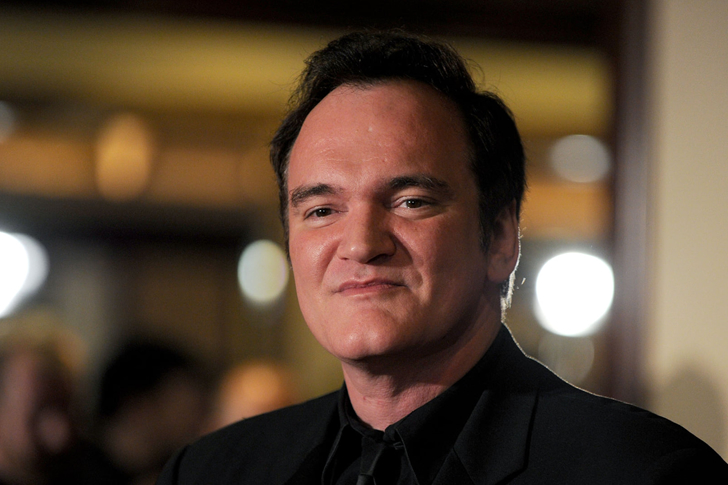 Besides the actors we see in movies and shows, it would be a disservice not to credit the work done by the people behind the camera. This, of course, includes filmmakers. With that said, one such director/writer who has since been regarded as one of the industry's greats is Quentin Tarantino.
With his passion for writing stories already apparent during his childhood, it's no surprise he eventually grew up to become quite a film enthusiast. Starting his filmmaking career in the indie scene, Tarantino got his first shot to fame in 1992 with his movie Reservoir Dogs. Since then, he has released one hit after another, including notable films such as Django Unchained, Jackie Brown, Inglorious Basterds, the Kill Bill movies, and most recently, Once Upon a Time in Hollywood. With his creativity often knowing no bounds, it's no surprise the writer/director has an IQ of 160.
Steve Martin | 142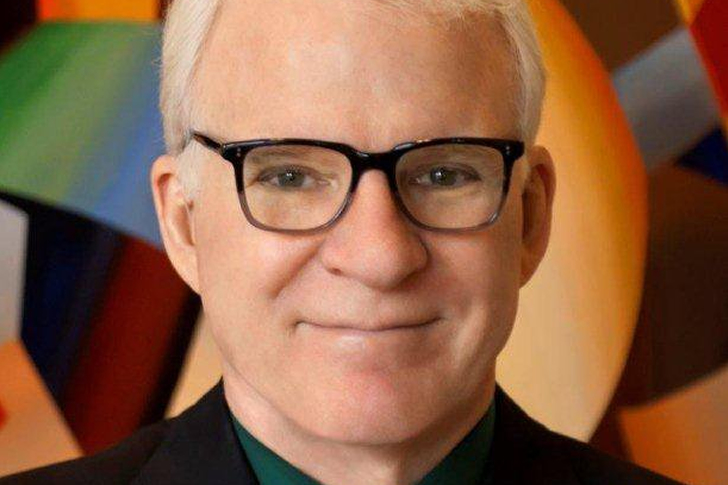 Getting Comedy Central to rank him as number six on the list of the 100 greatest standup comedians in history is a feat by itself. They also say that being in comedy, especially stand up, is hard because it calls for a lot of brain cells. It should not be a problem for Steve Martin, who has an IQ of 142. It is, of course, apparent when he makes all those witty and mind stopping puns.
Some would remember the comedian coming to fame in the 1960s, first as a writer for The Smothers Brothers Comedy Hour and later as a frequent host of Saturday Night Live. What many do now know about the comedian is that he is also an excellent banjo player. Proving he could also be successful outside of comedy, he ventured into acting starting the 1980s and true enough, he is given credit for some films, which just goes to show that he could indeed achieve fame in multiple fields.
Tatyana Ali | At least 132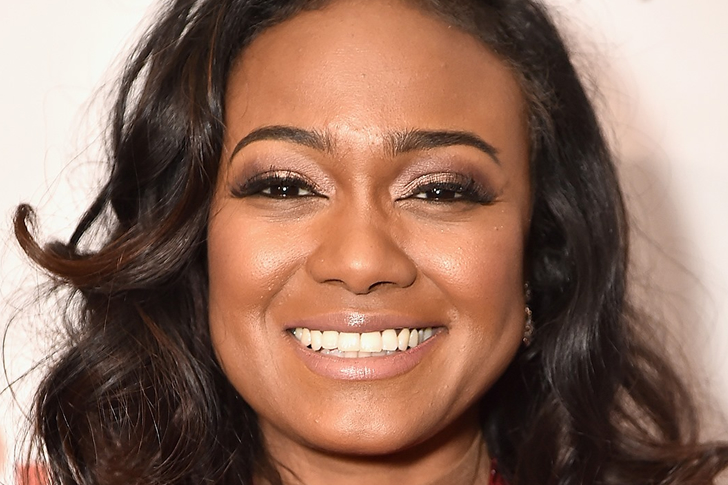 Yes, Tatyana Ali, that little girl from The Fresh Prince of Bel-Air, turns out to be a tad more intelligent than the rest of us. Her exact IQ score is unknown, but we know she studied at Harvard, where the entry requirement is to have an IQ of at least 132. While in Harvard, Ali took a dive into African-American history. To prove she is not just some geek, she also did a bit of percussive dance.
We know that she is a good singer, but apart from what we have seen on the later seasons of Fresh Prince, she continued to act and appeared in a number of movies like Glory Road, Nora's Hair Salon and The Brothers. She also got involved in a legal issue against Warner Bros, where her lawyers claimed that her ideas were stolen. The case was dismissed in 2017, so we hope everything was settled amicably.
Theodore Roosevelt | 149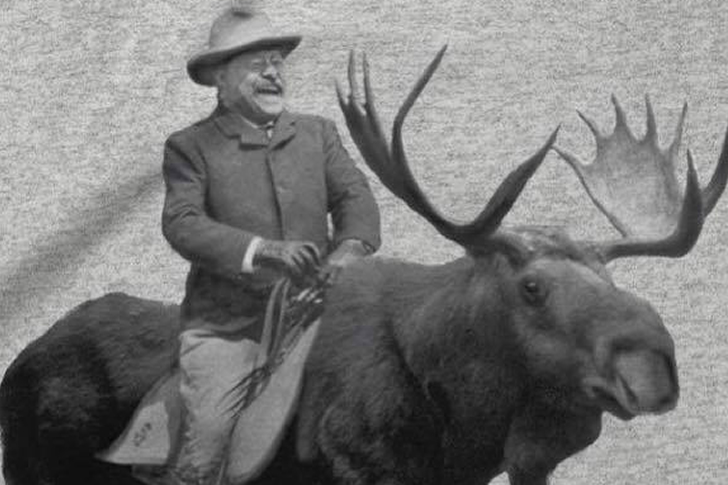 Often referred to as Teddy, the late US President Theodore Roosevelt is said to be one of the most intelligent in history. Recent estimates point to him having an IQ of 149, at least according to the Simonton estimates. Like many on this list, he also graduated from Harvard University, but instead of pursuing law at the same school, he chose another Ivy League School, Columbia University.
For the most part, he did not enjoy the study and no longer wanted to be an attorney. He dropped out and entered politics instead. He ultimately became a two-term president, starting with the 1901 presidential election. At age 42, he remains the youngest to be elected to the office. Roosevelt's administration was focused on conservation, establishing national parks, monuments and forests, and shaping its foreign policy on Central America, establishing the Panama Canal in the process.
Tyra Banks | 120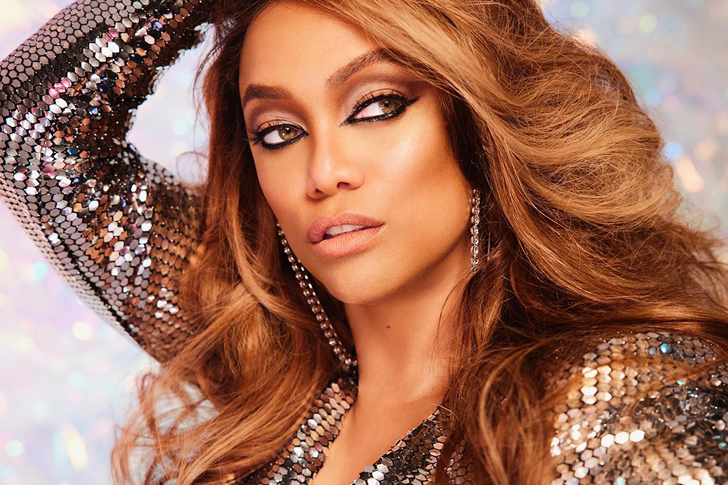 Definitely more than just a pretty face, Tyra Banks also deserves credit for her brains. She ranks among the very superior intelligence class. She is a top model, yes, but she also took a business course at Harvard University. Banks began her modelling career at the age of 15 and became the first African-American woman to be featured on both the covers of Sports Illustrated Swimsuit Issue and GQ.
The model also took a jab at acting and appeared on The Fresh Prince of Bel-Air and Higher Learning. From 2000 onwards, she made appearances in several major movies like Coyote Ugly, Glee and Gossip Girl. Further flexing her mental faculties, Banks authored a young adult novel titled Modelland, which is based on her life and her modelling career. Needless to say, she had a very prolific career, with her being recognized as one of the seventeen models ranked as Legendary Supermodel.
You've Reached The End