Over the past century, the entertainment industry has become the most extensive money-generating business globally. Through the years, mainstream culture has gone through many trends by the hottest and most famous figures of society.
From the hippie happy-go-lucky tye-dye-wearing trends of the '70s to the neon lights of the '50s and '80s, they elevated the industry to the degree of prominence it has today. Moreover, there is nothing better than paying tribute to the days long gone by recognizing the legendary celebrities of their time. More importantly, they are the pioneers of the entertainment world. Indeed, the fact that these people are still pursuing their careers speaks about their legacy. It can only leave us in great anticipation of what lies ahead in their long-running journey of creating entertainment masterpieces. Today, you will hear about a few of the oldest celebrities who have effectively left their mark in entertainment history.
Shirley Jones – 87 years old
Net Worth: $30 Million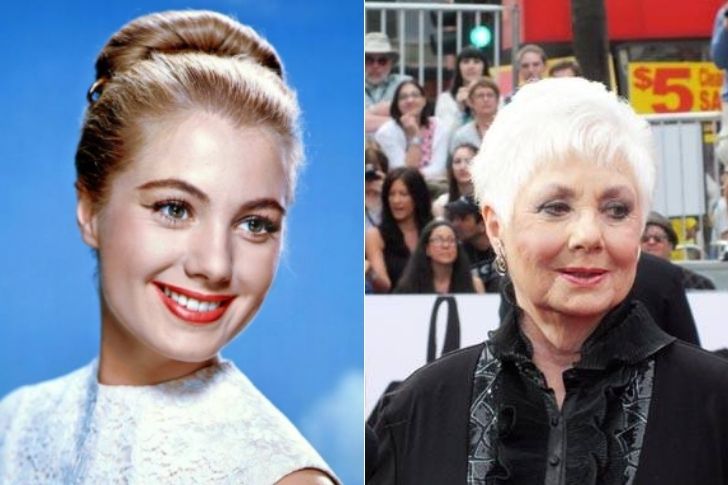 Old but gold, this saying goes very well to several actors and actresses who established their names among Hollywood icons, just like Shirley Jones. Born March 1934, the 87-years-old actress is best known for her TV series The Partridge Family, which aired from 1970 to 1974. Jones started her acting career in several musicals until she got the leading role for the film adaptation of Oklahoma! in 1955, followed by her role in the 1956 movie, Carousel.
Jones was also among the casting credits of April Love and The Music Man. She is very much received and won Best Supporting Actress in Academy Awards for her role in the film Elmer Gantry. Jones is also well associated with John Cassidy. Jones was once married to John Cassidy and with whom she shares three sons. Through her marriage with John Cassidy, she became the stepmother of David Cassidy. Through the years, Jones remained a respected actress and recording artist. Although she took things slow, Jones still accepts projects from time to time, proving that she still has a lot in the tank after all these years.
James Earl Jones – 90 years old
Net Worth: $45 Million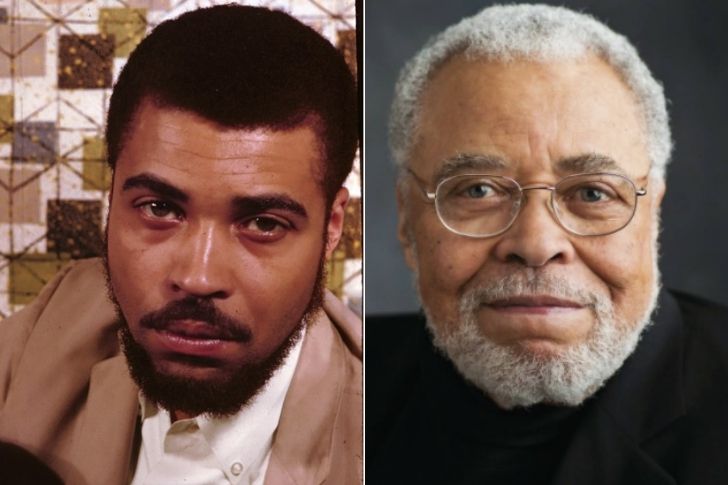 At the age of 90, it is an expectation that one is already frail and enjoying their retirement benefits at home with their family, but not for James Earl Jones. Born in January 1931, James is already 90, yet his acting career is still flying. In fact, he just reprised several of his roles in the past – as Mufasa in The Lion King in 2019 and as King Jaffe Joffer in Coming 2 America in 2020. As of today, it seems that there is no sign of James retiring yet.
James Earl Jones is said to be one of the most versatile American actors in history. He started in theatre acting until he debuts on the screen in the 1964 film Dr. Strangelove. Due to his distinguished voice, James Earl became a prominent voice actor and received credit for voicing Darth Vader in Star Wars films from 1977 to 1983 and Mufasa in the 1994 animated film, The Lion King. James Earl is also a celebrated award-winning actor. He won awards from the Academy Awards, Oscars, Grammys, and Tony making him almost an EGOT awardee
Buck Taylor – 82 years old
Net Worth: $5 Million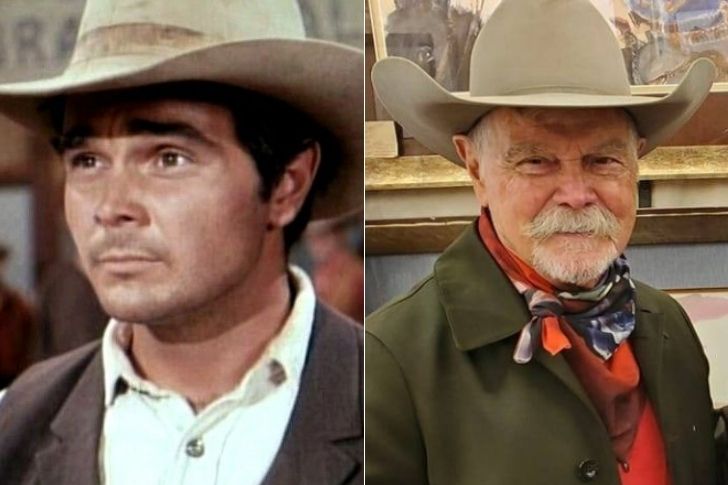 Speaking of actors who refuse to retire is Buck Taylor. At the age of 82, Buck is still very active both in the entertainment industry and his career as a painter. He is among the cast of the TV series Yellowstone that concluded in 2020. His latest film credit was in 2019 as Ben in the film Trading Paint with John Travolta.
Buck Taylor is best-known for his character as Newly O'Brien in the TV series Gunsmoke. Apart from being an actor, Buck is also a talentedartist and was a former gymnast. During his high school years, Buck was among the most talented gymnast. Buck's talent on the said sports almost took him to the Olympics, but as he failed to make it to the cut, Buck pursued artistry.
Buck went to the Chouinard Art Institute and is now known for his paintings of Native Americans, cowboys, and horses. As such, he became the official artist of several rodeo events and state fairs.
Barry Manilow – 78 years old
Net Worth: $100 Million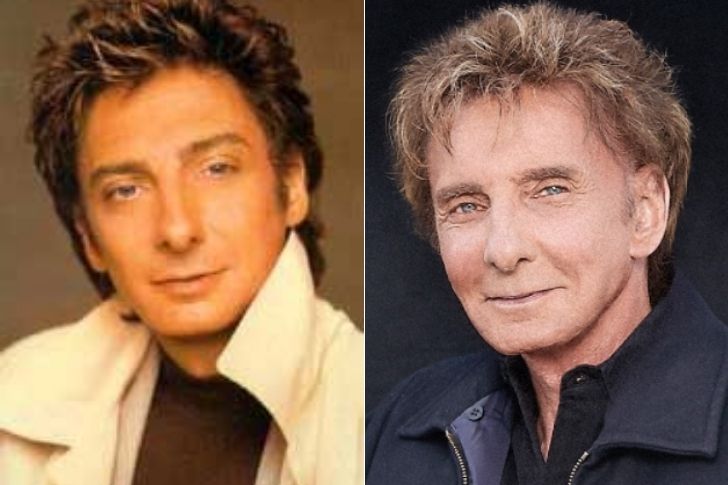 Barry Manilow, a world best-selling artist, is already 78, yet he has no intentions to use his retirement investments. Barry is the man behind several hit and chart-topping songs such as Could It Be Magic, Copacabana, and Mandy. Throughout his 50 years in the industry, Barry proved that his artistry is non-fading. In 2020, Barry released the single Night Songs II while his song When the Good Times Come Again made a surprising hit in the same year due to a lyric video made by a fan.
Barry has been known single since 1966 after the annulment of his marriage with Susan Deixler. In 2015, news spread about his marriage with the TV executive and manager, Gary Keif. As such, the two have been in a relationship since 1978 which Barry later explained that he kept his relationship private for a long time in consideration of her female-based fans. As such, this does not affect his celebrity status, yet he gained praises and respect for being true to himself.
Arlene Dahl – 95 years old
Net Worth: $6 Million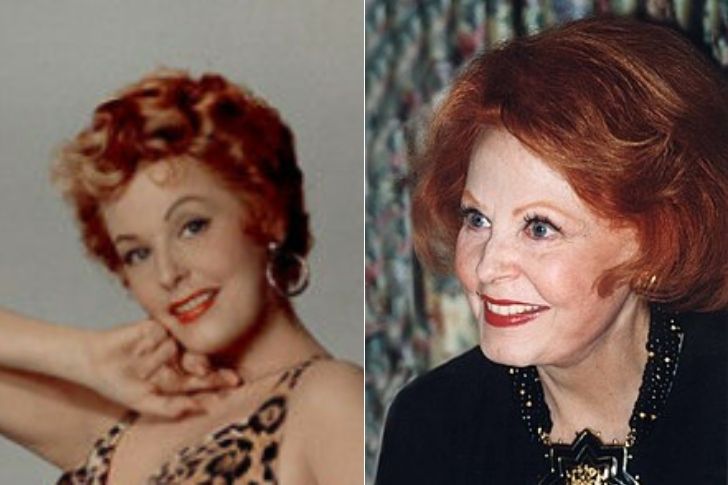 Today's generation might not be aware, but Arlene Dahl is among the few surviving actors of the Golden Age era of Hollywood. Arlene Dahl, born as Arlene Carol Dahl in 1925, is a retired actress best known for being one of the front row stars of Metro-Goldwyn-Mayer. Among her film credits is The Bride Goes Wild, Reign of Terror, and Journey to the Center of the Earth, to name a few. Dahl's career slowed down by the 1960s after she gave birth to her firstborn.
Despite her intermittent career, Dahl remained a valuable actress and occur in several films and TV shows from now and then. Apparently, due to the decline of her career and several misfortunate events, Dahl declared bankruptcy in early 1980. However, she must have regained her financial status as she sought another career path primarily in astrology and beauty, to which she has written a dozen books accordingly. Today, Dahl is a proud mother of four and grandmother to six. Dahl is currently residing in New York and West Palm Beach.
Ann-Margret Olsson – 80 years old
Net Worth: $20 Million
 
Ann-Margaret Olsson, professionally known as Ann-Margaret, is a Swedish-American singer, dancer, and a celebrated actress of her time. Having won several awards such as five Golden Globes and an Emmys in 2010, Ann-Margaret has proven that her talent is beyond her time and age.
Ann-Margaret started her career in 1961. Her debut film, Pocketful of Miracles, in 1961 gained her a Golden Globe Award as the New Star of the Year, followed by her eponymous film Bye Bye Birdie in 1963 that credits her first nomination for best actress award. She regularly receives admiration and praise for her films The Cincinnati Kid, Carnal Knowledge, and Tommy. Being a multi-talented artist, Ann-Margaret also gained prominence as a singer. She mostly resembled Elvis due to her voice quality and singing style. Among her hit songs were Love Rush, I Just Don't Understand, and It Do Me So Good.
Bern Nadette Stanis – 67 years old
Net Worth: $6 Million
 
Born in 1953 as Bernadette Stanislaus, the iconic Bern Nadette Stanis is now age 67. Although her age might suggest that she is already in the retiring age, Stanis' looks say otherwise. Stanis remained pleasant and youthful that one will not even think she is 67.
Stanis came into the spotlight in 1974 when she starred in the TV sitcom Good Times. Although she played several characters after the conclusion of Good Times, her character as Thelma became her trademark role. Before Stanis began her acting career, the young lady was first a beauty queen. She joined Miss Black America at the same time she was also attending Juilliard School and acquiring a degree. Along with her stint as an actress and TV personality, Stanis is also an author, primarily self-help books. She penned Situations 101: Relationships, the good, the Bad, &the Ugly and For Men Only.
Betty Lynn – 94 years old
Net Worth: $3 Million
 
Betty Lyn, age 94, is another surviving actor from Hollywood Golden Era. Born in 1926, Betty entered the entertainment business at the age of 18. She had her first starring role on Broadway in 1940 in Walk with Music. Betty also starred in Oklahoma! And Park Avenue before she signed to an acting deal on televisions and film. Betty is famous for her roles in the movie June Bride, Mother Is a Freshman, 1950 Cheaper by the Dozen, and Sitting Pretty. Likewise, her character as Thelma in the TV series The Andy Griffith Show became her lasting legacy.
Betty did not marry and instead spent her life performing and taking care of her mother and grandparents. As Betty retired from acting a long time ago, she chose to live in Mount Airy, North Carolina, and she pays for her own electricity. She also dedicates her time at the Andy Griffith Museum, where she meets and signs autographs of the show's fans.
Christopher Walken – 78 years old
Net Worth: $50 Million
 
Christopher Walken is an actor who, despite his achievements and more than a hundred appearance in films and TV shows, is yet to say he is done and will retire. Walken is among the most versatile actor in the industry. He can play various roles and genres – from comedy to thriller, even drama, and romance. However, did you know that Christopher started as an extra? Yes, he did. Born as Ronald Walken in 1943, Christopher and his other brothers worked on several TV and films as child actors inspired by their mother's wishes to become an actress herself.
Moreover, this motivates Christoper to pursue a career in acting when he grows up. His debut film was in the 1971 film, the Anderon Tapes with Sean Connery, and his first Academy Awards in the film The Deer Hunter in 1978 as he gains credits and becomes one of the most respected actors in the industry. Many young actors look up to him as their inspiration for success.
Cora Sue Collins – 94 years old
Net Worth: $850,000

Speaking of actors who started their acting career young, Cora Sue Collins is the child star who gained popularity during Hollywood's Golden Era of Hollywood. At the age of 94, Cora is still thriving and living a private life.
Cora Sue Collins started acting at the age of five. With her keen acting talent and charm, Cora is among the highest-billed child stars back then. Reportedly, she receives a weekly salary of $250, equivalent to $4800 as of today. Among Cora's notable film credits are Anna Karenina, All This, Heaven Too, and The Adventures of Tom Sawyer. Since she started young, Cora retired early too. Cora finished her acting career in 1945 when she was about 18 years old with Week-End at the Waldorf as her last film. Although retired, Cora was still in circulation, especially when she kept close ties with other actors she has worked with.
Lee Majors – 82 years old
Net Worth: $15 Million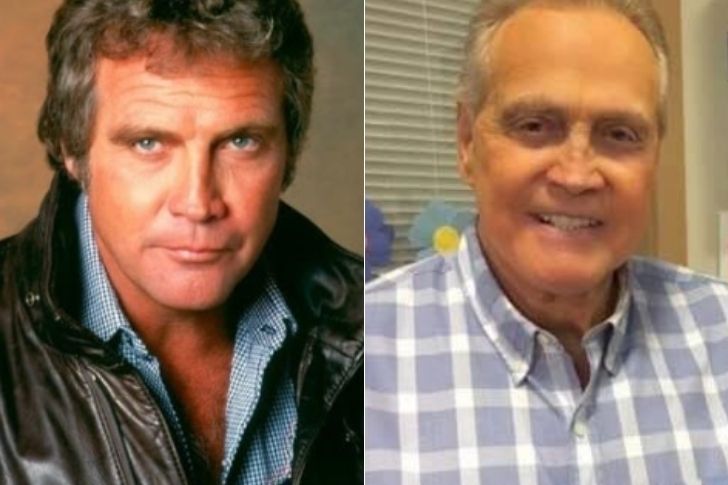 Known for his character as Colonel Steve Austin in the 1973 television movie, The Six Million Dollar Man, Lee Majors is an actor and pop icon from the '70s. Today, Lee is 82 years old, yet his career is still on the flight, and his name is still known to the new generation.
From being an athlete to an actor, Lee Majors must be tailor-made for the spotlight. Lee was a hot-shot in college football that even earned him a scholarship to a prestigious university.
Apparently, due to an injury, Lee was forced to give up his football career. As he finished his degree in physical education, Lee moved to Los Angeles, where he pursued a career in acting. Dubbed as the blond Elvis, Lee gained popularity due to his strong, masculine figure that eventually led him to receive roles in several films such as The Norseman. Killer Fish, and Agency. Among his latest works are Magnum P.I., Thunderbirds Are Go, and Celebrity Page.
Johnny Mathis – 85 years old
Net Worth: $400 Million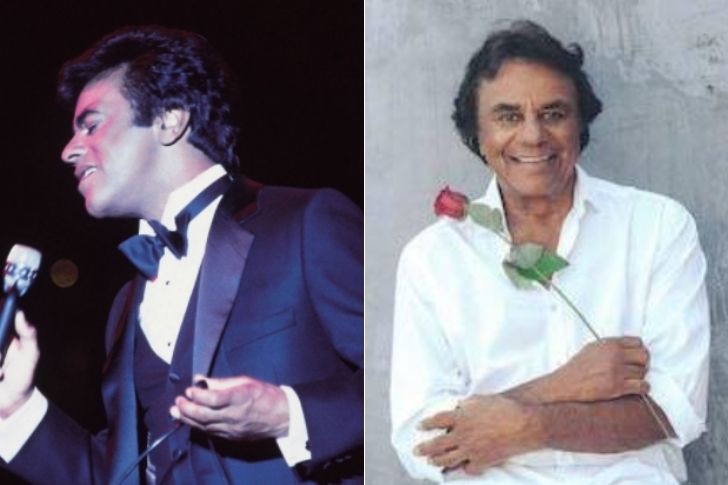 Throughout the years, Johnny Mathis remained a significant fixture in the music industry. Although Johnny has achieved so much in his life, his love for what he does keeps him performing.
From Gilmer, Texas, John Royce Mathis, popularly known as Johnny Mathis, is a son of a pianist and singer. Growing up, Johnny was to be a musician but at the same time grew interested in various sports. He became a renowned high jumper and a basketball player when he was in high school, which gained him an athletic college scholarship. Although he intends to finish his college degree, Johnny's career in music came rushing from the rearview that made him leave college early. In 1955, Johnny was discovered by Helen Noga – his first manager. Torn whether to join the Olympics or pursue a recording deal, Johnny chose his career in music as advised by his father. In no time, Johnny became a famous singer and soon was among the highest-earning musicians and artists. Among his popular songs are Chances Are and Gina.
Loretta Lynn – 89 years old
Net Worth: $65 Million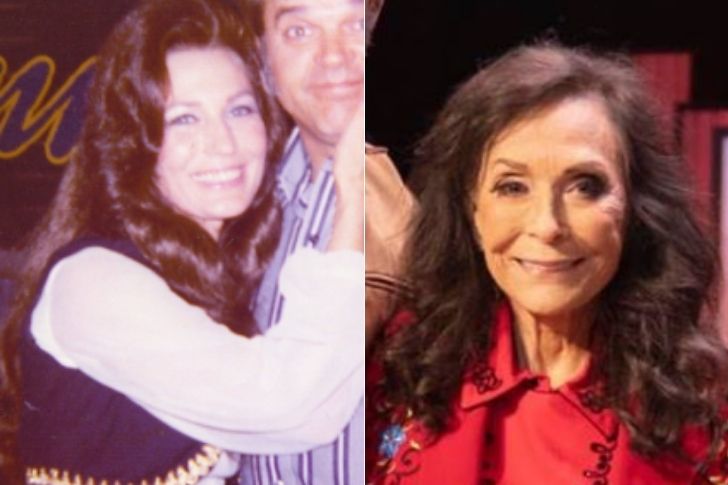 In case you did not know, the Academy Award-winning film, The Coal Miner's Daughter, is based on the autobiography of the country singer and songwriter Loretta Lynn. Born as Loretta Webb, Loretta was a daughter of a coal miner. As her father passed on at an early age due to health complications brought by mining, Loretta must have dedicated and credits her success to her father.
Loretta Lynn came to prominence with her first single, I'm a Honky Tonk Girl, in 1960. From being a housewife to a recording star, Loretta drew most of her songs from her marriage experiences and many women's issues. Some of her songs received rejection by many country music radio stations due to the sensitivity of the topics. However, it didn't hold her down as she still rose to become an award-winning musician. Loretta is also known for her several collaborations with other artists like Dolly Parton and Patsy Cline. In 2017, Loretta could not stop the untimely end of her road tour due to a health scare. Today, she focuses on rebuilding and regaining her health.
Mickey Kuhn – 88 years old
Net Worth: $20 Million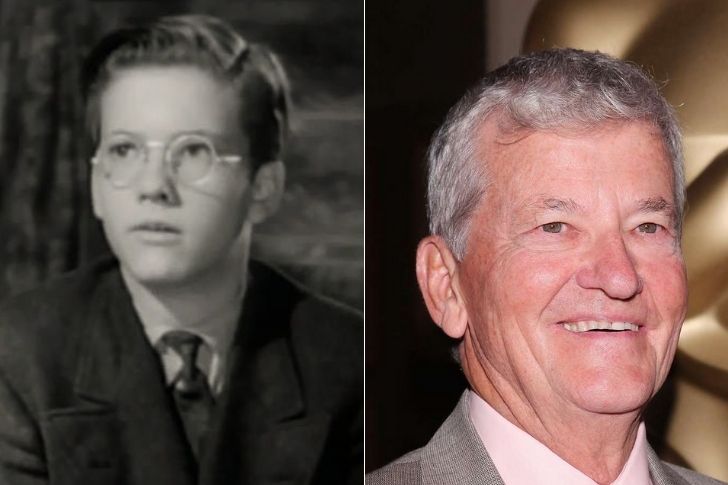 Classic film fans may never forget the iconic film, Gone with the Wind. For that, Mickey Kuhn's name must be a familiar one as he played a vital role in the said film.
Mickey Kuhn is a former actor and child star of the Hollywood Golden Era. Mickey started his career as an actor at the age of two. Although uncredited, Mickey was part of the film Change of Heart in 1934. His breakthrough role as Beau Wilker in Gone with the Wind in 1939 became the defining moment of his career. Mickey chose to pursue another passion -aviation. Mickey left the filming industry and joined the Navy in 1951, where he became an aircraft electrician. After his last film credit in 1956, Away All Boats, Mickey worked for American Airlines until 1995. Today Mickey is retired but still allocates his time to serve and help as a volunteer in a local hospital near his residence in Naples, Florida.
Neil Young- 75 years old
Net Worth: $200 Million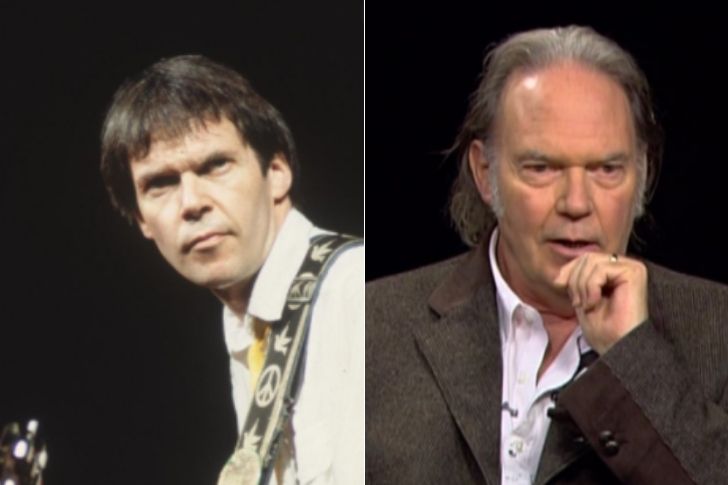 The Godfather of Grunge, Neil Young, is a Canadian-American musician best known for his critically-acclaimed albums such as After the Gold Rush, Harvest, and Everybody Knows This is Nowhere. A Rock and Roll Hall of Fame awardee and multi-talented artist, Young is also known for his activism. He has supported several environmental causes and education. Likewise, Young has used some of his investment money on various business pursuits such as a toy company and music downloading app called Pono.
As his career skyrocketed, he also had some moments of failure. Good thing Young overcome those circumstances. Young is now beyond his retirement years, and still, there is no stopping him from doing what he loves. Despite his age and some health challenges, Young is still active in the music scene. Young announced that he is working on his new solo album, which he planned to release in 2021.
Robert Wagner – 91 years old
Net Worth: $20 Million
Robert Wagner might ring a bell to most as he is a prominent figure in Hollywood. His career spans from the early '50s to the present. Wagner is among the most notable leading men of his time. Among his most significant works are Pink Panther, Harper, and The Towering Inferno. He is also a TV celebrity and well-received for his massive hit TV series, Hart to Hart and Switch. 
Wagner admits that he is among the actors who started from minor roles until he got his big break as a leading star in Beneath the 12-Mile Reef in 1953. As Wagner's name became popular worldwide, he got involved in several off-cam romances that brought him controversy. As such is his marriage and relationship with his former wife, Natalie Wood. Despite the unending distress of Wood's case, Wagner was able to find new love with Jill St. John, with whom she married in 1990. Today, Wagner, 1de 91, is still visible on the small screen and won't be retiring any time soon.
Sidney Poitier – 94 years old
Net Worth: $20 Million
Sidney Poitier is a legendary living actor of the Golden Age era of Hollywood. Although he has been living a serene life as a retired actor these days, he is still regarded for his contributions to the film industry and was among the inspiration of many actors today.
Sydney is a Bahamian-American actor who started his acting career in theatre. Sydney had a rough start in his career as he was a deaf tone and could not sing, but he improved his acting skills that eventually led him to receive an opportunity to work as a film actor. In late 1940, Sydney got debut on film in the movie No Way Out. His breakthrough act followed it in the film Blackboard Jungle. As he rose to fame as a notable actor, Sydney became the first Bahamian actor to win the Best Actor Award in the Academy Award for the film Lilies of the Field in 1964. For the same film, Sydney also won the Best Actor Award in Golden Globes Award. Among his other highly-acclaimed film credits are A Raisin in the Sun, A Patch of Blue, and To Sir, with Love.
Terry Kilburn – 94 years old
Net Worth: $1.6 Million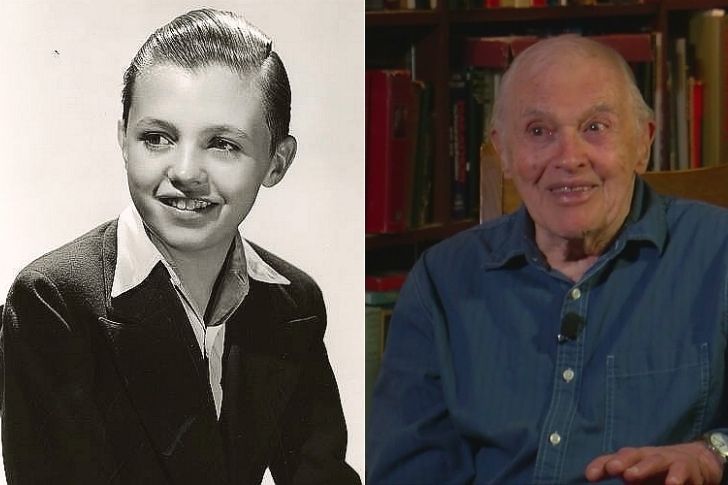 As the saying goes – if there is a will, there is a way. The same goes for the former child actor, Terry Kilburn, who crossed the ocean to fulfill his passion and dream of becoming a successful actor.
Terry Kilburn is an English-born actor who migrated to America to become a Hollywood actor. At the age of 11, Terry became a famous child actor for his remarkable role in the films A Christmas Carole and Goodbye, Mr. Chips. As he possesses a charming and innocent look, Terry became an in-demand child actor.  Among his other notable films are Swiss Family Robinson, Lord Jeff, and A Yank in Eton. Terry's filming career began to slow down as he enters college to get a degree in drama. As such, he began to focus on acting in live acts and on Broadway. Terry retires from filming in 1970 and went on to work as artistic director in a university until 1994.
Tommy Kirk – 79 years old
Net Worth: $500,000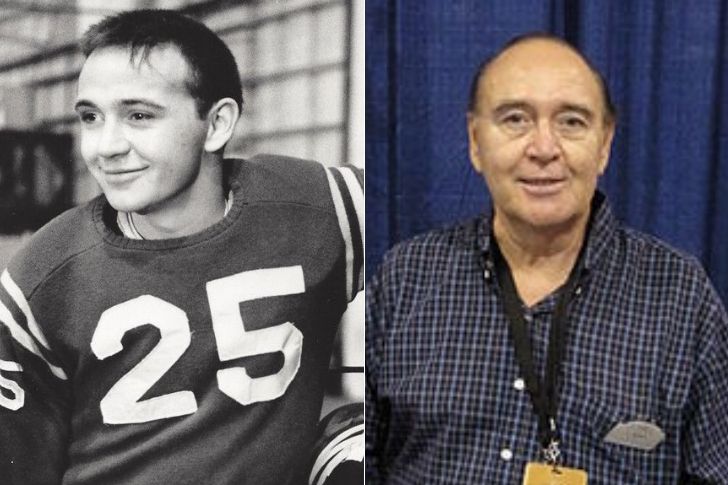 Tommy Kirk was a promising young star back in the days. Known for his several films under Walt Disney Studios, Tommy Kirk earned prominence for playing wholesome roles such as in The Hardy Boys, Old Yeller, Swiss Family Robinson, and The Misadventures of Merlin Jones. Tommy's career went south when he got involved in destructive activities. It started when he got fired by Walt Disney, followed by starring in several R-Rated films that merely made it to the screens.
In 1970, Tommy finally said goodbye to acting and recovered from his bad habits. He then worked as a chauffeur and waiter until he established his carpet cleaning business that helped him get by his home finances. Today, Tommy is enjoying his retirement and pension. Despite his parting with Disney, his works and contributions as a former Disney star led him to receive induction into the Disney Legends.
Margaret O'Brien – 84 years old
Net Worth: $10 Million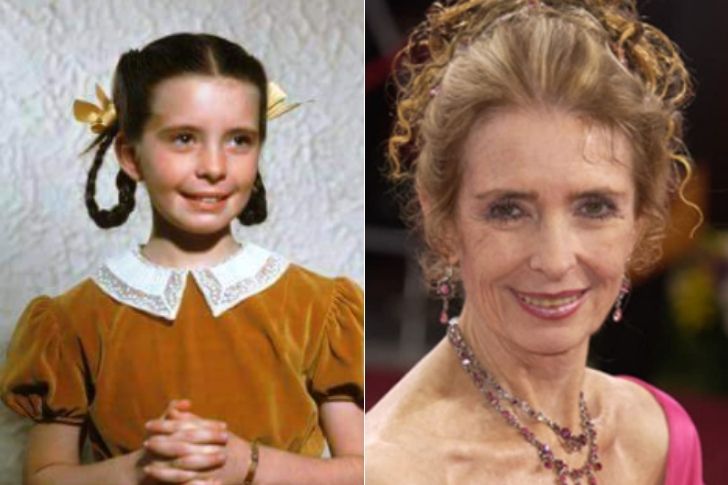 Margaret O'Brien has remained active in the industry, with a long and illustrious past. She made her start way back in 1941 as a child star. Initially, she became closely associated with Metro-Goldwyn-Mayer. During her time for the media giant, she accumulated many acting credits and had one of the most prolific careers for a child actor. Among such films, she appeared in include Music for Millions, Jane Eyre, and Babes on Broadway, with the latter being her debut appearance despite not being credited. By 1944, she was awarded a Juvenile Oscar for her prolific work at just 7.
In later years, O'Brien redefined herself by taking more roles in TV. During this period, a notable appearance includes on General Electric Theater, Perry Manson, and Ironside. Today, she has taken many roles in both TV and film, with the latest being in 2018. Since then, she has been honored by the industry for her long work by giving her twin stars at the Hollywood Walk of Fame. With a net worth of $10 million, it seems that she has a concrete plan for her final years as a celebrity.
Jane Withers – 95 years old
Net Worth: $5 Million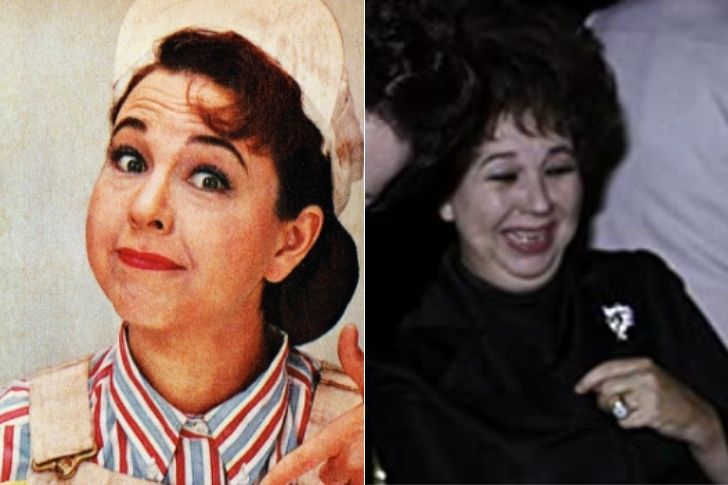 Jane Withers has perhaps a long career, despite being retired from the industry since 2002. She began her career in earnest back in 1929, during the Golden Age of Radio. Withers eventually transitioned to film starting in 1932 after moving into Hollywood. From that year up to the 1940s, she rose to prominence as one of Hollywood's most famous child stars. The legendary actress got her breakthrough role in 1934 with her starring in Bright Eyes as Shirley Blake. She appeared in 38 films until her first retirement in 1947 at age 21.
She returned in the 1950s as a character actor. She found fame again in the 1960s as the face of Comet cleanser. In the 1990s and early 2000s, she became known for her work as a voice actress in Disney films, with the most notable being in The Hunchback of Notre Dame. Today, Withers has retired from acting but still is approached by many about her experiences during Hollywood's Golden Age. With a net worth of $5 million, mostly from her long-term investments, it seems Withers has been living a good life.
Shecky Greene – 95 years old
Net Worth: $5 Million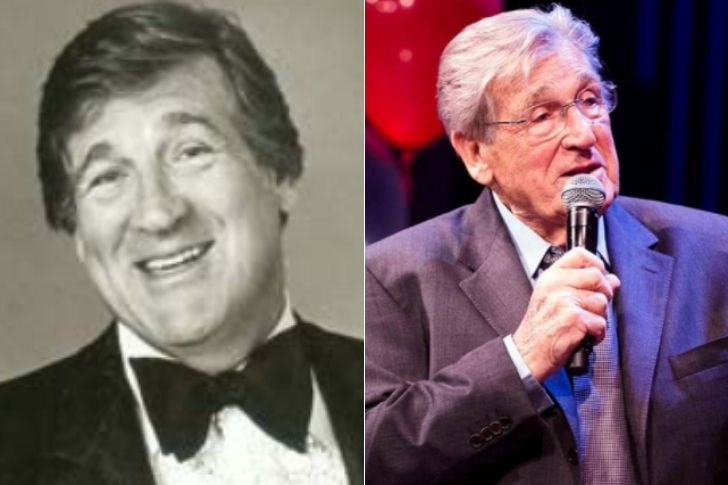 Shecky Greene has a well-established comedy career for nearly 70 years. He began his career in many nightclubs in the Midwest. He then was convinced to move to Las Vegas in 1954 and perform there for Dorothy Shay. He continued to do so for 18 weeks. Another milestone was when he was the second headline act at the MGM Grand Hotel in 1975. He subsequently appeared on many TV shows such as The Ed Sullivan Show, The A-Team, and The Tonight Show. Despite experiencing difficulties during his career from 2003 to 2009, he subsequently returned to comedy after that.
Aside from his comedy career, Greene has also established his enterprise. Over the years, he has made investmentsin various nightclubs across the United States, including New Orleans. The comedian has also developed an interest in Thoroughbred racing, with his most active period during the 1970s and 1980s. Thanks to these, he has accumulated a modest wealth of around $5 million.
Max Baer Jr. – 83 years old
Net Worth: $50 Million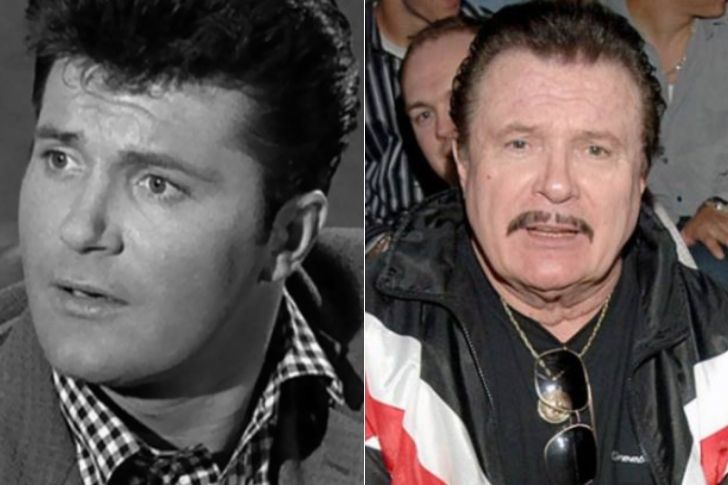 Max Baer Jr. has been perhaps quite successful in his transition from an actor to an entrepreneur. Moreover, he began his acting career in the late 1940s in Britain and then worked on many projects under the Warner Brothers. During the early 1960s, Baer got the role that made him into a household name, as Jethro Bodine in The Beverly Hillbillies. His role garnered him a large following. However, it also became a double-edged sword for him, as he was typecasted in various works since the series ended in 1971. As such, he focused more on making and directing movies. His most successful film was Macon County Line in 1974, the highest-grossing film per dollar spent until The Blair Witch Project 1999.
Since then, Baer has mostly focused his time on developing casinos. His investmentin these establishments has primarily led to Beverly Hillbillies-themed casinos and hotels in Nevada. Thanks to these, he has a net worth of $50 million.
Gladys Knight – 76 years old
Net Worth: $28 Million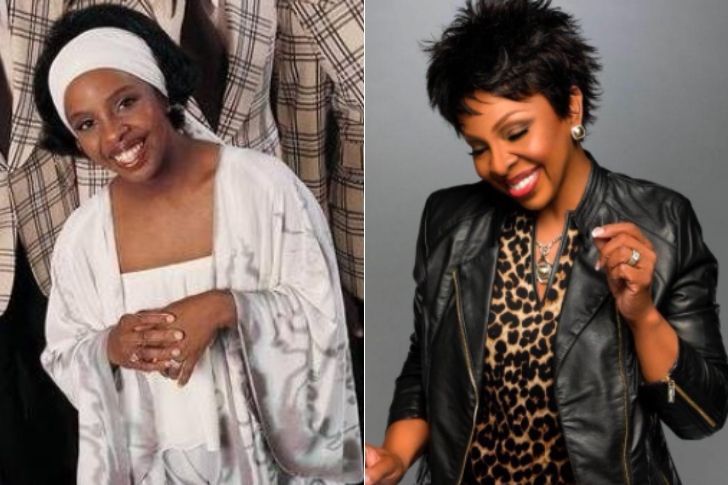 Music is in the blood of Gladys Knight and her siblings, as they started a band called Pips back when she was eight years old. They opened for many R & B icons like Sam Cooke and even Jackie Wilson. They were able to transition to making pop music. Their signature song was Midnight Train to Georgia, and eventually, their name changed to Gladys Knight and the Pips. The band released their last album together called All Our Love after their songs saw worldwide success in just a few decades. 
Knight went on to fly solo, and she had an impressive career with it. She recorded the track for License to Kill together with Patti Labelle and Dionne Warwick. Knight was named Empress of Soul to her credit, which isn't surprising because of her powerful voice and strong performances. Today, the singer is still performing for her fans. She even landed third place in The Masked Singer. 
Bo Derek – 64 years old
Net Worth: $50 Million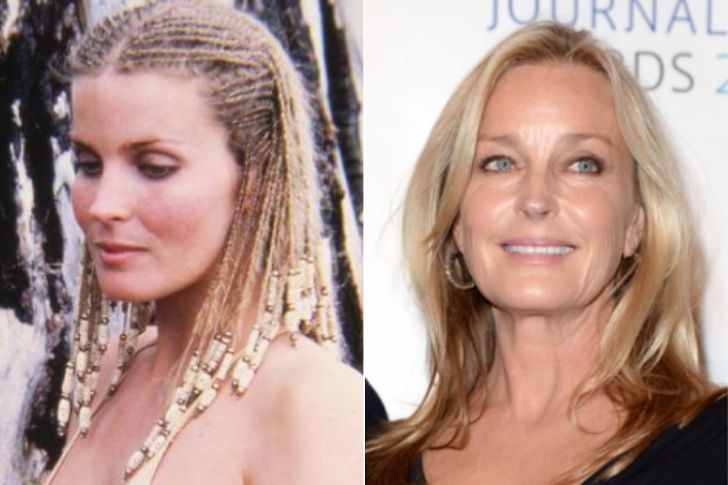 Bo Derek dropped out of school at the age of 16 to join the cast of Fantasies and John Derek. Bo fell in love with her older co-star, and they both moved to Germany due to her age. When they returned to America, she used her screen name and made her famous. Her first-ever movie to be released was Orca. It was followed by 10, where she gained the label of a sex symbol.
Derek had several projects under her belt, including A Change of Seasons, Tarzan the Ape Man, Bolero, Ghosts Can't Do It, Hot Chocolate, and Shattered Image. She also worked on several TV shows and TV movies like the classic Drew Carey Show, the infamous Two Guys, a Girl and a Pizza Place, The Master of Disguise, Fashion House, and more. The actress has certainly put a lot of investments in her acting projects, so we haven't the last of her.
Rita Moreno – 89 years old
Net Worth: $25 Million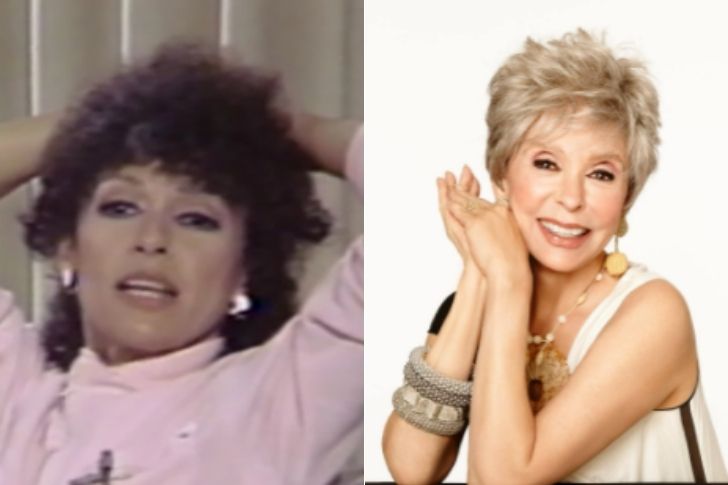 Rita Moreno is not just an actress, but she is also a singer and a dancer who stole her audiences' hearts. Moreno started doing voiceovers when she was 11, and when she turned 14, she was already doing her first show on Broadway. She began supporting roles in various films like The Toast of New Orleans, The King and I, and Singin' in the Rain. But it was in West Side Story that her performance captivated her audience.
Moreno is only one of the handful who received an EGOT status, which she won in these four prestigious award-giving bodies. The actress received awards for her strong performances in West Side Story, The Electric Company, and Oz. She is still very active these days since she was seen in One Day at a Time and Jane the Virgin. Her investment planninghas undoubtedly helped her keep an impressive net worth to this day.
Michael Caine – 88 years old
Net Worth: $75 Million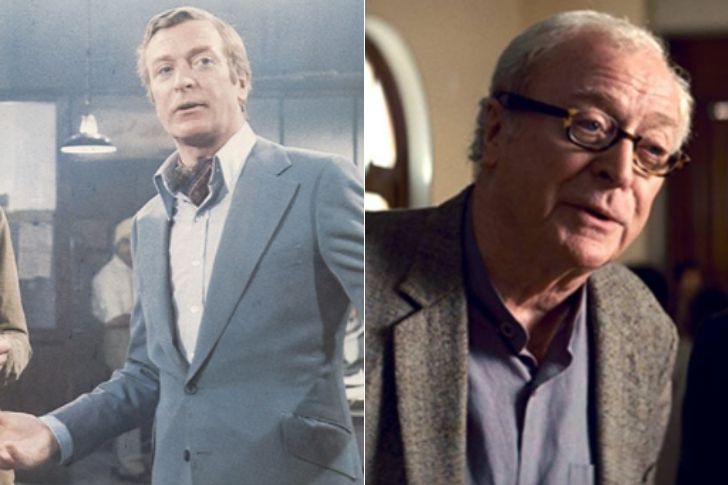 Michael Caine has been performing in plays since he was ten years old. He combined his passion for acting with his intelligence to earn a scholarship to the Hackney Downs School. Though the actor did not finish his degree, he still found success as an actor. By the time he was 20, he would perform walk-on roles, and it was also this time that Caine was using the stage name, Michael White. The actor later changed his last name to Caine since another performer with the same name as his.
Caine's most significant break was when he received a role for the play, Next Time I'll Sing To You. He took the male lead for Zulu, which made him an instant star. He has worked on several films, including The Italian Job, Get Carter, The Man Who Would Be King, Children of Men, The Prestige, and Interstellar. When not acting, Caine busies himself with writing books and producing films and other shows.
Ann Blythe – 92 years old
Net Worth: $2.5 Million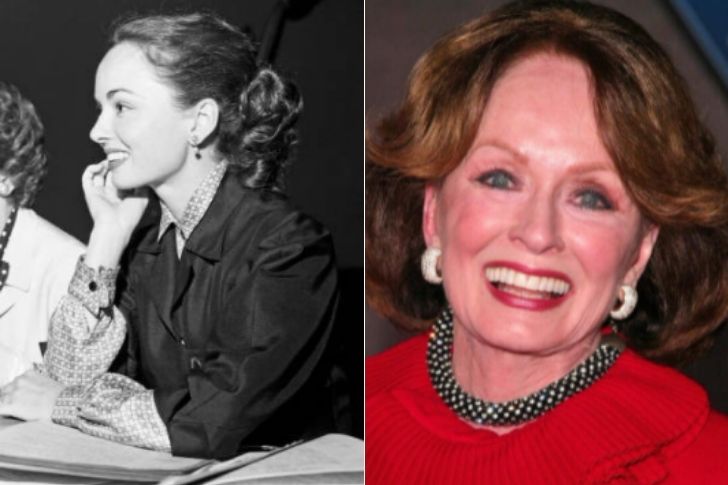 Ann Blythe is famous for being among the last stars from Hollywood's Golden Age. The singer-turned-actress often received roles in many Hollywood musicals, but she was also taking on more dramatic roles during her time. Blythe began her career as a radio singer when she was just five years old and later studied to become an opera singer. Her first acting job was in Watch on the Rhine, which was on Broadway. She later transitioned into doing films.
Her debut film was Chip Off the Old Block, but it was in Mildred Pierce that she showed her real talent. To her credit, she received the Best Actress award for her performance. She has appeared in several films like Free for All, Sally and St. Anne, and Another Part of the Forest. There is no doubt that Blythe is one of the most iconic figures in Hollywood. With her beauty, grace, and enchanting voice, her legacy will surely live on.
Kim Novak – 88 years old
Net Worth: $16 Million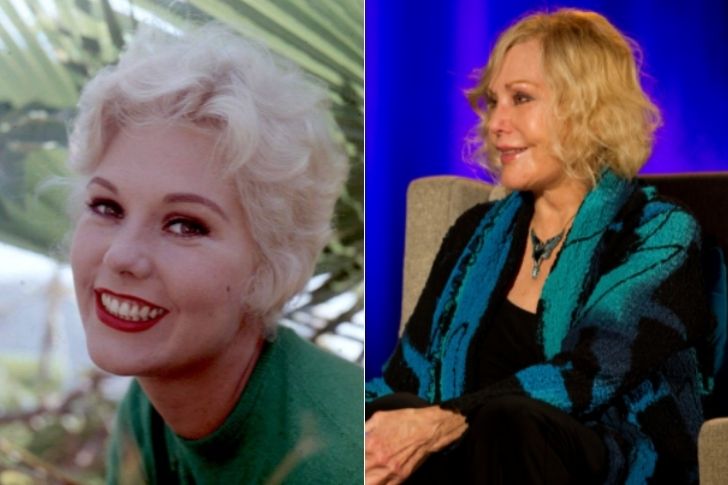 Kim Novak is undoubtedly a lady of many talents. She is a known model, photographer, actress, and poet. Her rise to fame began in 1954, where Columbia Pictures' investment money would lead her to star in dozens of films. Among these include Picnic, Pal Joey, The Man with the Golden Arm, and Vertigo. The latter received the direction of the prolific Alfred Hitchcock and would be her most famous role to date. Through the years, the American actress of Czech descent has worked alongside the best of the best in the industry, such as Kirk Douglas, Frank Sinatra, and James Stewart, among many others.
Kim is now 88 years old and has long retired from the acting industry since 1991, but her name is still well-respected in the business. Moreover, her lucrative career has ensured her and her family of financial security that would last for generations. As of 2021, her impressive net worth is $16 million.
Jack Nicholson – 84 years old
Net Worth: $400 Million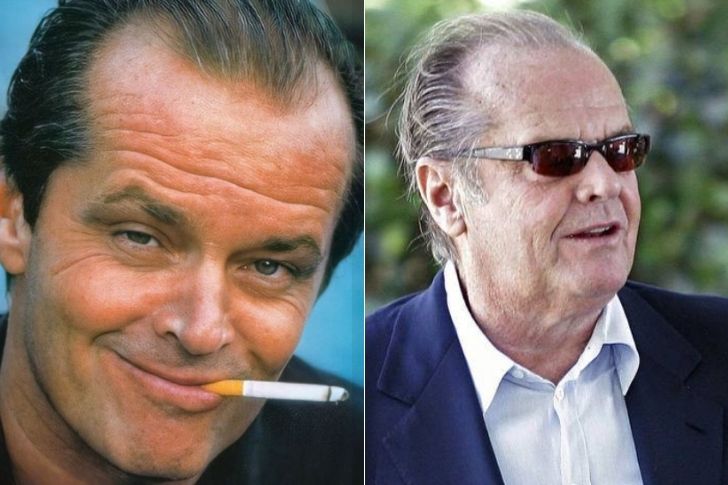 A distinguished actor with an iconic smile, Jack Nicholson is one of Hollywood's prized actors and filmmakers. He started his career way back in 1953 and has played a wide variety of roles – from romantic leads to anti-heroes and villains. And to his eternal credit, he has tons of esteemed and coveted accolades for his acclaimed performances. Among them are six Golden Globes and three Academy Awards. Moreover, he is among the youngest actors awarded an American Film Institute's Life Achievement Award. Some of his notable performances include The Shining, 1989's Batman, As Good as it Gets, A Few Good Men, The Departed, and Anger Management. 
Today Jack is 84 years old, and his long-running lucrative career in Hollywood spans over six decades. He also has an impressive net worth of an estimated $400 million, making him one of the most successful actors of all time.
Angie Dickinson – 89 years old
Net Worth: $25 Million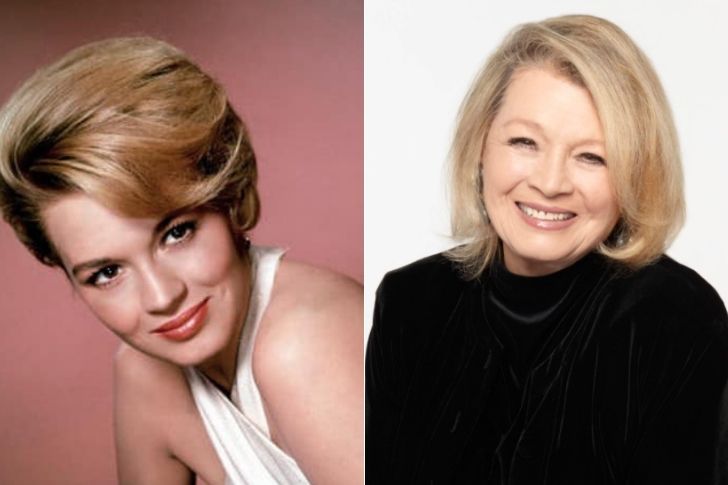 Angie Dickinson made a name for herself as an actress back in the '50s. Her charms, ageless beauty, and not to mention her talent for acting have led her to a long and successful career for decades. The American actress of German descent started her career in TV before landing her most iconic roles in the Western films Gun the Man Down of 1956 and Rio Bravo of 1959. The latter earned her a Golden Globe Award for New Star of the Year to her credit. Angie has starred in over 50 films, including the likes of 1969's Ocean's 11, The Killers, The Chase, Point Blank, and The Outside Man. 
Angie is currently 88 years old. Although her last known role was in Mending Fences, a TV film that aired in Hallmark, she has amassed a hefty sum of net worth, estimated at $25 million as of 2021.
Morgan Freeman – 84 years old
Net Worth: $250 Million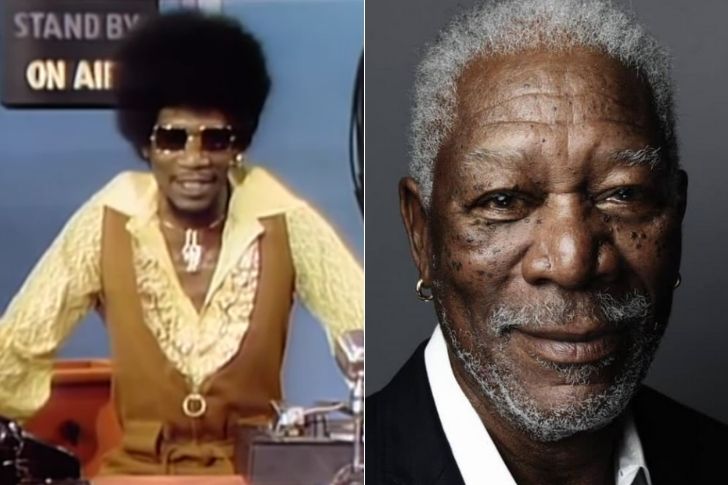 Not only does Morgan Freeman have one of Hollywood's most recognizable faces, but he also has one of the most distinguishable deep voices in the industry. His career spans decades, and through the years, he has earned both the love and respect of fans and colleagues alike, which garnered him tons of accolades. Morgan has won an Academy Award, a Screen Actors Guild Award, and a Golden Globe, among many others to his credit. Morgan is also a thespian with an Obie Award under his belt. Some of his iconic films include The Dark Knight trilogy by Christopher Nolan, Clint Eastwood's Million Dollar Baby and Unforgiven, and David Fincher's Se7en. 
Morgan is now 84 years old, and through his long-running career, he has accumulated an estimated net worth of $250 million. Apart from acting, he also draws his income from his production company, Revelations Entertainment, and directing.
Mel Brooks – 91 years old
Net Worth: $100 Million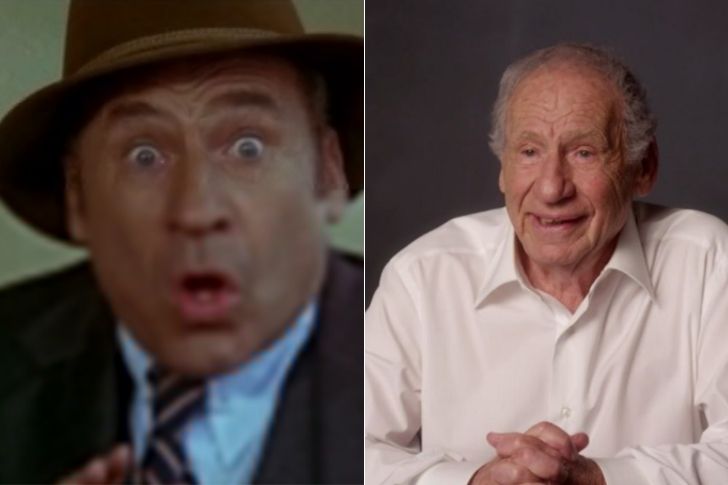 Mel Brooks is one of Hollywood's premier comedians and directors. Through the '70s, he was one of the industry's most successful film directors. Among his films are The Producers, High Anxiety, Robin Hood: Men in Tights, Blazing Saddles, and Spaceballs, among many others. Mel is also a distinguished writer creating shows such as Get Smart, Your Show of Shows, and the comic character The 2000 Year Old Man. His long-running career investments have earned him much-deserved accolades such as a Tony Award, an Oscar Award, and a Grammy Award.
Nowadays, the prolific director is at a wise age of 91 years old. He has an impressive net worth of an estimated $100 million as of 2021. However, no amount of money can match how proud he must be of his son Max Brooks who continues to give justice to the Brooks legacy. He is also a distinguished writer, widely celebrated for his novel World War Z: An Oral History of the Zombie War.
Jane Powell – 92 years old
Net Worth: $10 Million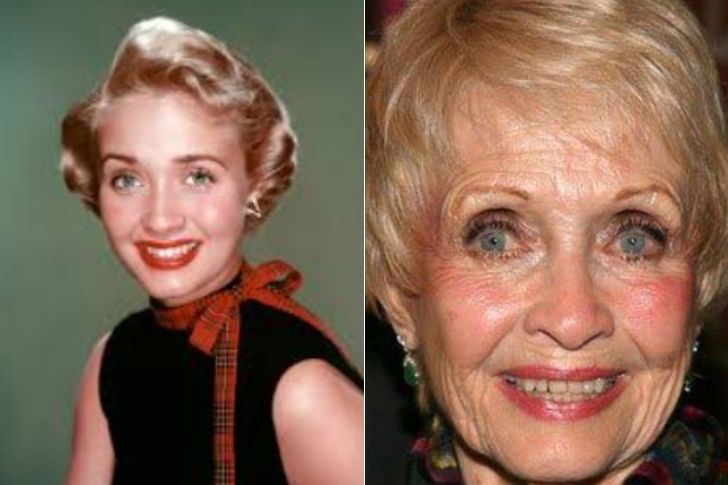 Among the many stars of Hollywood, not many can claim to be fully-packaged entertainers. However, this is certainly not the case for Jane Powell. She is an actress, dancer, and singer and is amongst the last living icons of the Golden Age of Hollywood cinema. Her claim to fame was mainly brought about by the investments of Metro-Goldwyn-Mayer musicals back in the mid-'40s. As a talented singer and dancer, her talents were utilized in musical productions such as Royal Wedding, A Date with Judy, and Hit the Deck, among many others. And though she has also starred in films and TV shows, she has mainly focused on theater by the late-'50s.
Today the Oregon-native actress is 92 years old and has an estimated net worth of $10 million. She has three children and has been married five times. Her last marriage was with the late Dickie Moore.
Peggy Dow – 93 years old
Net Worth: $9 Million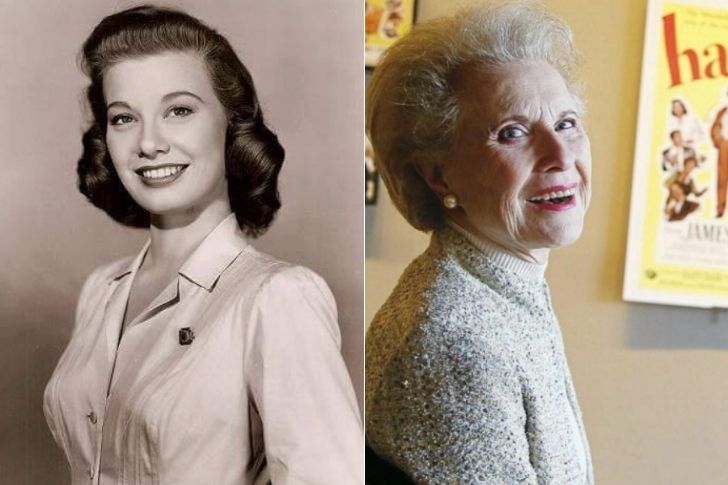 Peggy Dow was born in Columbia, Mississippi, on March 18, 1928. Her family moved to Louisiana when she was 4, and she would earn her degreeat Northwestern's School of Speech in Illinois in 1948. She then enjoyed her stint as a model before being cast for a TV show in 1949. More importantly, this would lead her career to flourish on the big screen after signing with Universal. She would star in nine films and her most iconic role as Nurse Kelly in the 1950 film Harvey, where she starred alongside James Stewart. Peggy then followed the success of that film with Bright Victory, where she co-starred with Arthur Kennedy.
Peggy is now 93 years old, and although her career was short, it deserves a celebration to the highest degree. Finally, she married Walter Helmerich III, an oil driller from Tulsa, after retiring from acting.
Robert Duvall – 90 years old
Net Worth: $75 Million
Robert Duvall is undoubtedly one of the most successful actors and filmmakers in Hollywood. He started his career during the early '50s doing theater before focusing his investments towards the world of TV and films. He is famous for dozens of critically acclaimed acting performances in movies and TV shows such as To Kill a Mockingbird, The Godfather parts 1 and 2, Apocalypse Now, Days of Thunder, The Twilight Zone, Tender Mercies, and True Grit, among many others. And beyond the commercial success that his long-running career has earned, the American actor also has the accolades to show for it. Among his esteemed rewards are four Golden Globes, an Emmy Award, and an Academy Award.
Today, Robert is 90 years of age, and he remains active in the industry. He also has an impressive net worth of an estimated $75 million.
Caren Marsh-Doll – 102 years old
Net Worth: $3 Million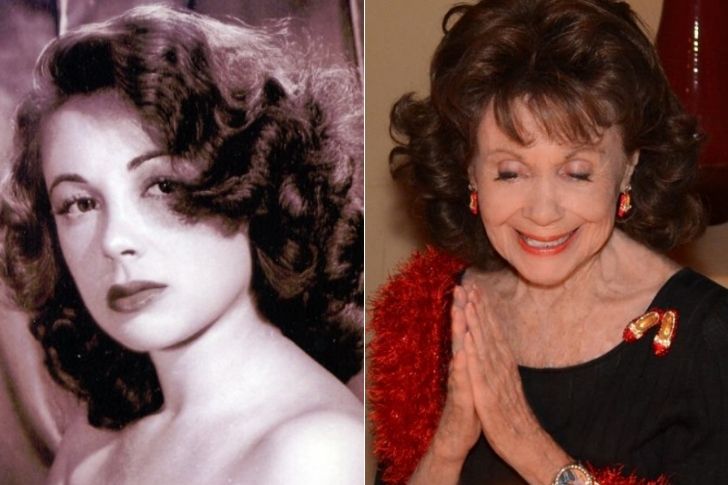 Caren Marsh-Doll is one of the oldest living legends of Hollywood and is amongst the last few living stars of the Golden Age of Hollywood Cinema. She is 102 years old, and her career has propped her up to be a distinguished actress and dancer. If you are enthusiastic about Hollywood history, you're probably a fan of the 1939 musical fantasy film The Wizard of Oz. However, it might be shocking to know that Judy Garland had a stand-in during her dance sequences in the movie. And that stand-in was Caren. Two years later, she also worked with Judy in Ziegfeld Girl.
Although Caren's career didn't bear much lucrative abundance as an actress, she did earn a prolific degree of success as a dance instructor, which she took up back ever since 1956. Today, her long, impressive career boasts of an estimated net worth of $3 million.
Sam Elliot – 76 years old
Net Worth: $12 Million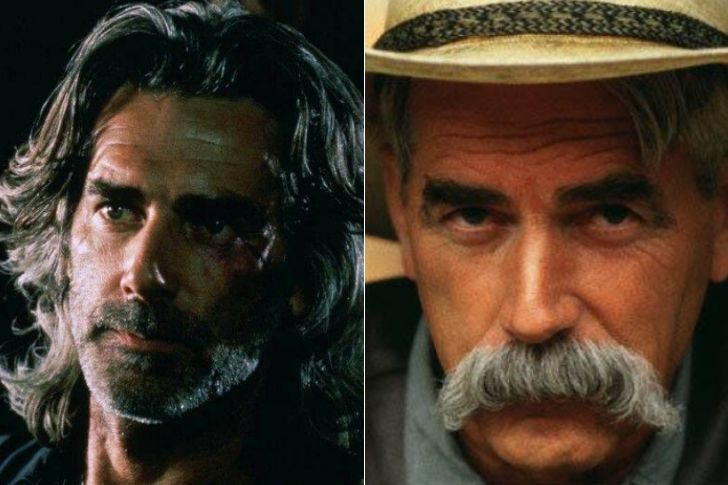 Sam Elliot has established himself to be a distinguished actor of Hollywood. He is known for his iconic mustache as well as his deep, resonant voice. Through the years, he has won people's hearts worldwide and has the accolades to go along with his popularity. He also boasts of nominations of an Academy Award, two Emmy Awards, and two Golden Globes. His rise to fame began during the late-'60s with minor roles in Butch Cassidy and the Sundance Kid films. He would then finally earn a degreeof widespread popularity by the mid'70s with his performance in the drama Lifeguard.
To this day, Sam continues to build upon his long-running career, which has now spanned for over five decades. His most recent performances include The Ranch, The Hero, and A Star is Born. As of 2021, the American actor has an approximated net worth of $12 million. He is now 76 years old.
Diana Ross – 77 years old
Net Worth: $250 Million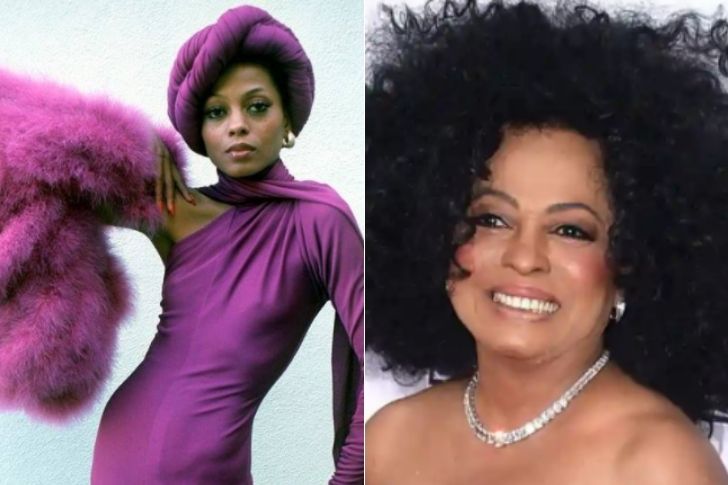 Diana Ross is a Motown legend. She rose to a degree of international fame back in the '60s as the lead singer of The Supremes. Unsurprisingly, it remains one of the most commercially successful female groups to this day. After she left the supergroup in the '70s, Diana would then embark on her solo career. To her credit, the success of The Supremes would pale in comparison to the prolific mark that the soul singer would make in music history. Her hit songs include Ain't no Mountain High Enough, I'm Still Waiting, Upside Down, and Endless Love, among many others.
Today, Diana is 77 years old, and her long and lucrative career has made her one of the highest-selling musicians of all time. Moreover, she is also a distinguished actress, having won a Golden Globe Award for her performance in Lady Sings the Blues.
Robert Redford – 84 years old
Net Worth: $180 Million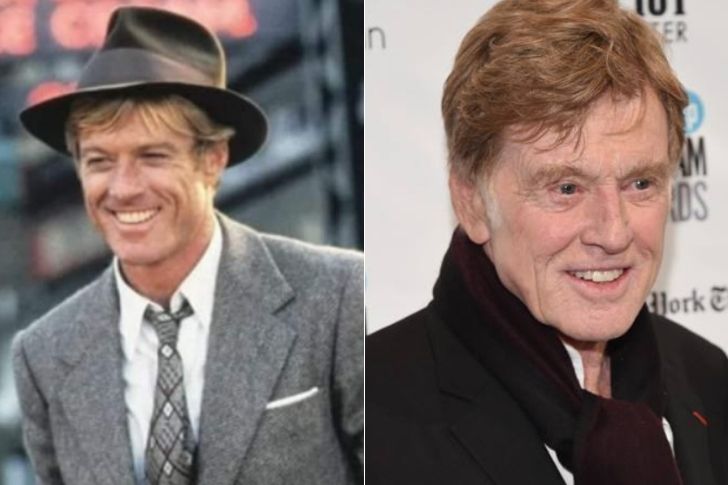 Robert Redford is amongst the most distinguished actors of Hollywood. He is considered one of the best actors of all time and has starred in dozens of critically acclaimed films. His long-running career started in the late-'50s in theater productions before transitioning to TV and films. Some of his iconic movies include Inside Daisy Clover, Butch Cassidy, and Sundance Kid, The Way We Are, and The Sting, among many others. During the '80s, Robert would also delve into film directing. His debut film as a director was Ordinary People, which won four Academy Awards.
Robert is now 84 years old and has made his mark in Hollywood history. His illustrious career has earned a degree of esteem, decorated with two Academy Awards, three Golden Globes awards, and even a Presidential Medal of Freedom. As of 2021, he is worth around $180 million.
Warren Beatty – 84 years old
Net Worth: $70 Million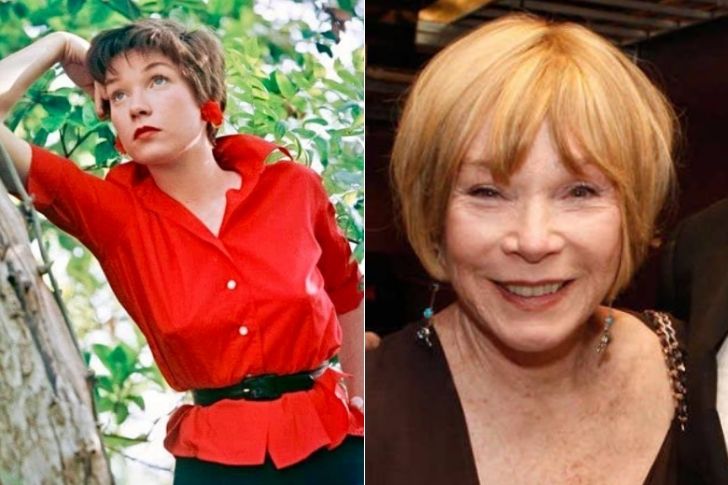 The Academy Awards is among the most important award ceremonies the Hollywood film industry annually celebrates. It is the culmination of the industry's investments and a time to recognize the stand-out figures of modern cinema. On the other hand, Warren Beatty is probably the most successful Hollywood icon in the Academy Awards history. He has been nominated 14 times and awarded the Irving G. Thalberg Award, which is the highest honor among the Academy Awards. Moreover, as a director, eight films garnered a total of 53 Academy Award nominations.
Today, Warren is 84 years old and remains active in the industry. He is best known for movies such as Bugsy, Bonnie and Clyde, and Reds, among many others. And thus far, his long-running lucrative career boasts of an estimated net worth of $70 million.
Clint Eastwood – 91 years old
Net Worth: $375 Million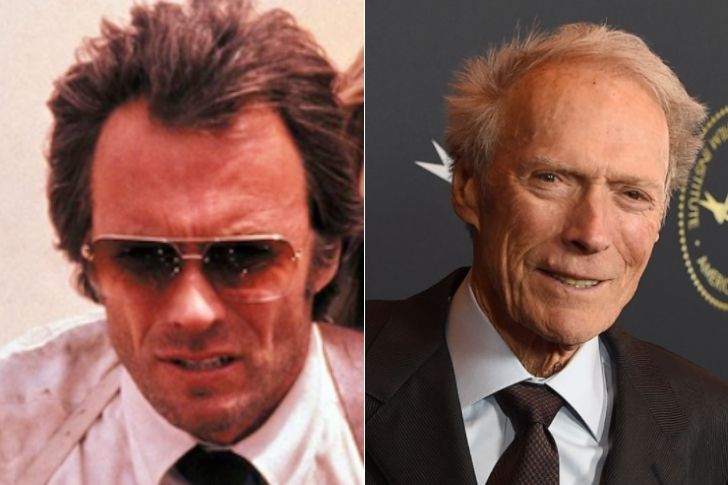 Clint Eastwood is probably the most respected man in Hollywood. He is a distinguished actor as well as being a talented filmmaker. Clint rose to a degree of international fame back in the '60s in Sergio Leone's Spaghetti Western, Dollars Trilogy. He then cemented his claim to fame through the '70s and '80s with the Dirty Harry film series Harry Callahan. As a director, some of his iconic films include Unforgiven, Million Dollar Baby, and Gran Torino.
Although Clint is at the wise age of 91 years old, he remains active in the industry. His most recent work was in 2018's The Mule, and he has an up-and-coming film set to release this year, Cry Macho. Thus far, his acting career and studio Malpaso Productions have earned him an estimated net worth of $375 million.
Jerry Lee Lewis – 85 years old
Net Worth: $15 Million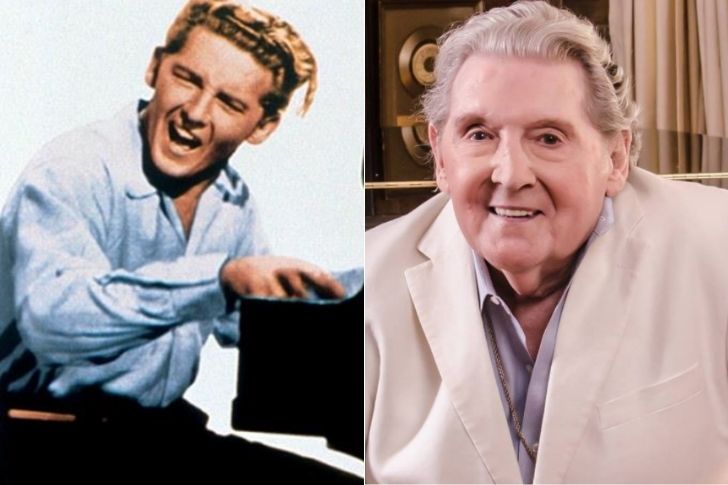 Jerry Lee Lewis is an iconic American rock and roll musician. He is a singer and pianist, often referred to by his moniker, the Killer. He is famous for being the first "great wild man" known for his eccentric performances. The rock musician is best known for hit songs such as Great Balls of Fire, Whole Lotta Shakin' Goin' On, Crazy Arms, High School Confidential, and Breathless, among many others. He is a trailblazer in the genre of rock and roll and rockabilly. Moreover, his long-running career is not without accolades. He takes creditfor four Grammy Awards as well as two Grammy Hall of Fame Awards. During his senior career, he also received the honor of having a motion picture based on his life, titled Great Balls of Fire.
Today, Jerry is 85 years old and has an impressive net worth of an estimated $15 million. He continues to make news in the industry and still enjoys his time in the limelight.
Sir David Attenborough – 95 years old
Net Worth: $35 Million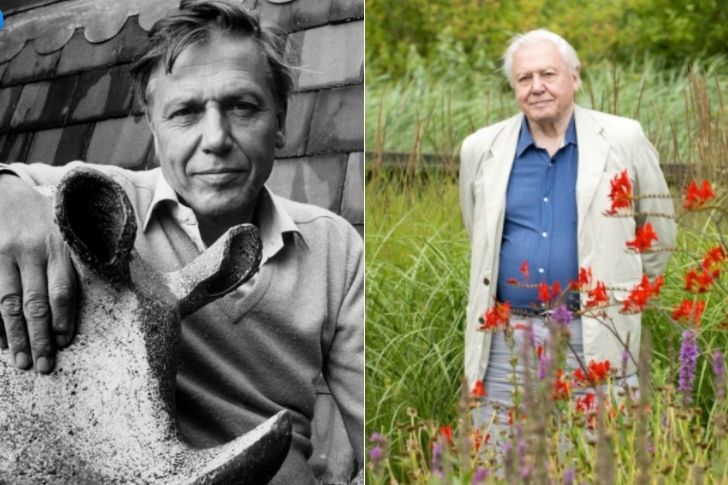 A successful British broadcaster and naturalist once said that the natural world is changing—this is a universal truth. We depend on the natural world for food, water, and air needed to maintain life. It is the most vital thing that our beings have grasped, and it needs defending. Indeed, this is Sir David Attenborough's lament towards the natural world, a world where he built his life.
Attenborough is famous for being the face behind BBCs documentaries on natural history. His voice and insights have permeated his viewers' minds for more than half a century since 1992. At 95, Sir David has focused on his writing and released more than 20 books. In 2019, the legend was credited with the Primetime Emmy Award for Outstanding Narrator. Finally, sir David Attenborough is currently enjoying his time with family, away from the spotlight.
Sophia Loren – 86 years old
Net worth: $75 Million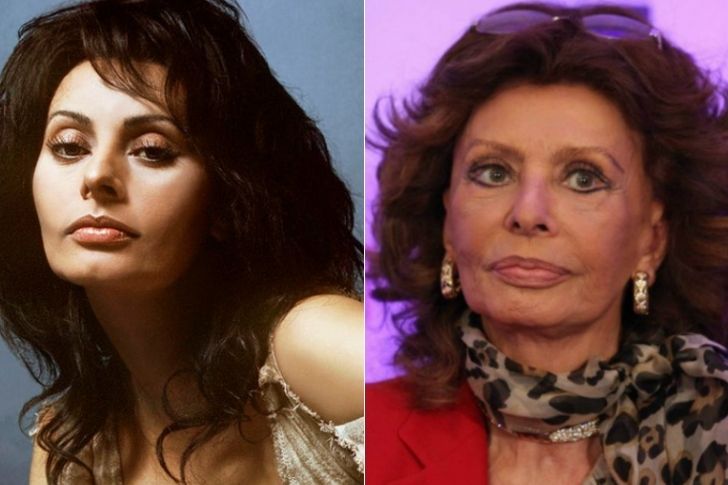 Time is a tyrant. Its passing does not discriminate, nor does it do any favors. However, there's one person who seems to have escaped the grip of time: Sophia Loren. Dubbed as one of the most attractive women in the world, she was credited for comparing a woman's dress to a barbed-wire fence; serving a purpose without obstructing the view.
The phenomenal Italian singer and actress appears to have stopped time's hands. Presently, at 86 years old, Sophia seems to possess the same radiance from her prime. Her acting career was defined by Two Women when she won the Academy for Best Actress and an Academy Honorary Award in 1991. Presently she is to star in Netflix's The Life Ahead as an Italian Holocaust survivor. The show is directed by her youngest son, Edoardo Ponti. Who would've thought she'd still be acting in the prime of her son's career?
Britt Ekland – 78 years old
Net worth: $22 Million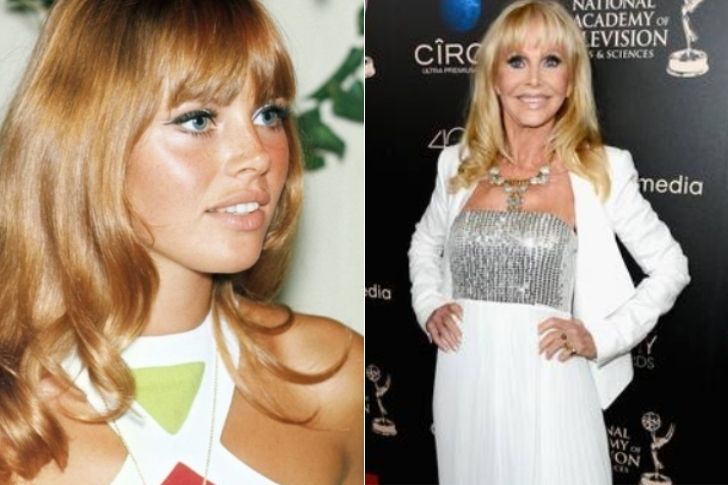 Britt-Marie Ekland, known as Britt Ekland, proclaimed that she didn't realize how beautiful she was.  It was years after that she realized her beauty when she saw photos of herself. Ekland was 21 years old when she left Sweden for London; she had no inkling that a radiant future would be welcoming her.
Ekland's career was propelled when she appeared in chewing gum advertisements and talking modelling stints. In the long run, her face would permeate the majority of '70s photographs. Her legacy is cemented by being a Bond Girl in The Man with the Golden Gun, and she is also credited in the British horror film The Wicker Man. Ekland has left the big screen for smaller appearances. In her recent air-time, she has starred on high-profile reality shows. The former Bond Girl, however, has also expressed regret regarding the fillers that were stuffed on her face.
Leslie Caron – 89 years old
Net worth: $10 Million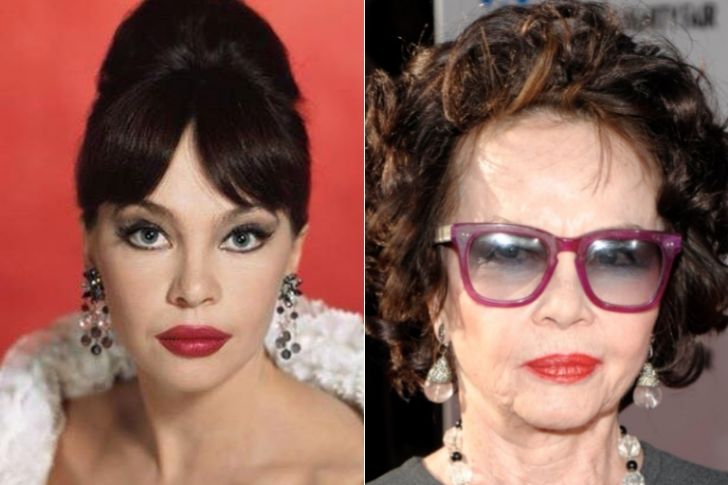 Born in the midst of Nazi occupation in France, Leslie Claire Margaret Caron, commonly known as Leslie Caron, has made quite a fortune for herself. Before she became a teenager, her mother had influenced her to be a ballet dancer. A few years later, she was already performing on the Ballets des Champs Elysee when her prowess caught Gene Kelly's attention. The man from Hollywood would eventually cast her in one of his phenomenal films, An American in Paris, which was released back in 1951.
Caron's appearance in Hollywood films eventually proliferated; her skills in ballet and her womanly persona are to be credited. She starred in Daddy Long Legs dancing with Fred Astair and became Cinderella in The Glass Slipper. She has also stepped back from musicals and starred in films that did not require her to dance such as Lili and The L-Shaped Room where she has been nominated for Academy Awards for Best Actress in a Leading Role.
Elizabeth II – 95 years old
Net worth: $600 Million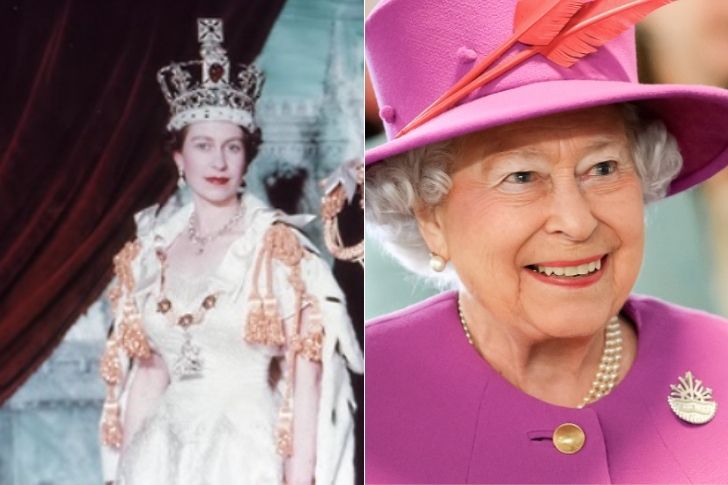 Queen Elizabeth the II was crowned in 1953 and is still currently ruling the British throne for more than 65 years, making her the longest-reigning monarch in Great Britain. It isn't surprising that the queen is highly honored and respected throughout the world as she is known for serving the throne exceptionally, especially in times of drastic social changes.
During her younger days, Queen Elizabeth II did not have any foreshadow that she might one day be ruling Great Britain. Her ascension to the crown happened when King George VI, her father, passed away. This was the first instance in the history of the monarch that the coronation ceremony was broadcast on television. Presently, the queen is also known to have quite a degree of affection for corgis, owning more than 30 generations of these adorable dogs that root from when she was still a teenager.
Nehemiah Persoff – 101 years old
Net worth: $4 Million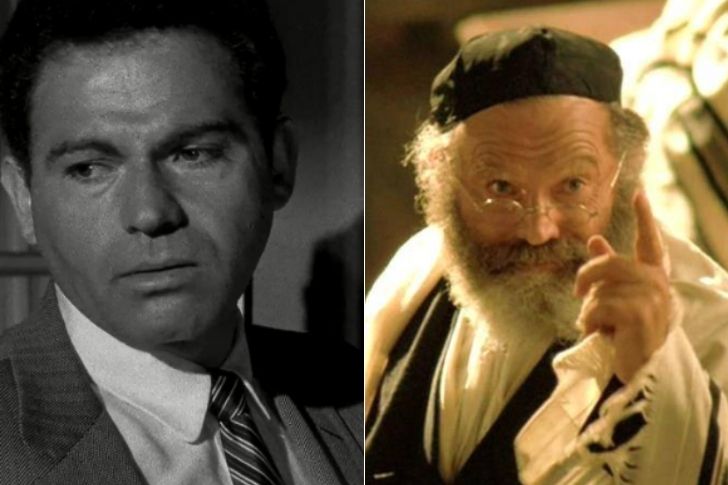 Nehemiah Persoff is one of those people who are perhaps lucky enough to have lived longer lives than most of humanity. The 101-year-old actor starred as Palor Toff in the famous sci-fi television series Star Trek: The Next Generation.
Throughout his long life, the actor has appeared in more than 200 screen appearances. Like characters in a film, Persoff had also been subject to character development: in his early days of acting, he took up antagonistic roles in classic films such as The Wrong Man, Al Capone, and Some Like It Hot. He eventually got credited for playing mature and gentle roles in films such as Yentl and An American Tail. It is worth noting that Persoff is one of the Star Trek actors who have aged to a hundred. The few Star Trek actors who became a centenarian includes Ellen Albertini Dow, Viola Stimpson, Olaf Pooley, Shep Houghton, Dick Cherney, Norman Lloyd, Marsha Hunt and Ivy Bethune.
Conrad Janis– 93 years old
Net worth: $15 Million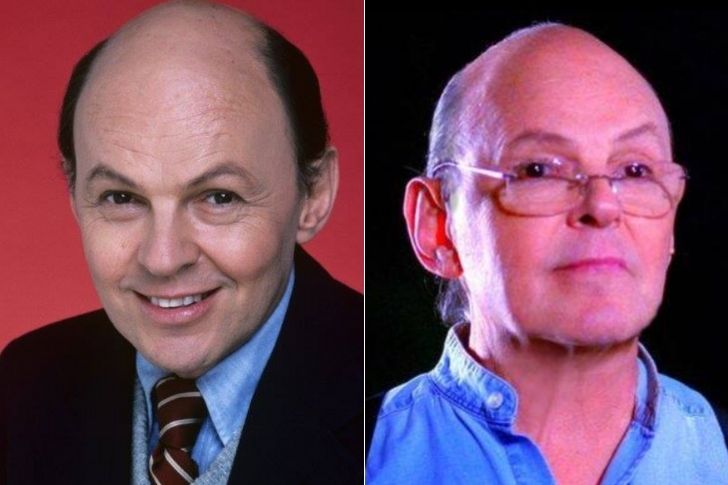 In the sitcom Mork and Mindy, Conrad Janis starred as Minday's father, who runs a musical instrument store (and plays the trombone on the side!). During breaks, while shooting, Janis often played alongside Robin Williams just to lighten the mood. Janis's claim to fame started during his teenage days. He was 17 years old when he starred in his first film, Snafu. He also has a certain degree of expertise in Broadway. In an interview, Janis recalls the days when everything had to be performed live. With very ample time for rehearsal, they had to run through 6 to 7 nights of 1-hour shows.
Later in his career, Janis thrived as a director and producer in Bad Blood which was co-written by his wife, Maria Grimm. Presently, his passion for jazz has not faltered. He and his jazz band has performed multiple times on the Tonight Show Starring Johnny Carson.
Mary Beth Peil – 80 years old
Net worth: $300,000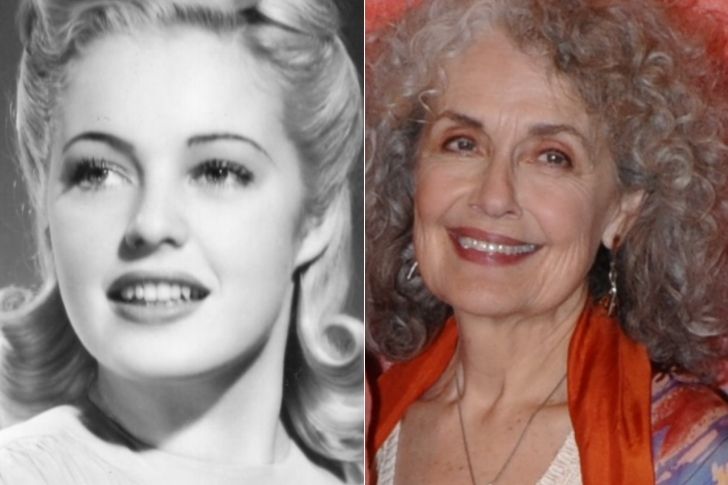 Mary Beth Peil had the best of both worlds of the '70s entertainment industry. She was well-versed as an opera singer and flourished as an exceptionally good actress. She is known for starring in The WB's Dawson's Creek and CBS's The Good Wife. Before she devoted her skills to musical theater and drama, her first love was being an opera singer. Peil was offered a role in Kiss Me, Kate, which piqued her interest in acting. It is worth noting that in 1994, she won an Obie for a trio of non-musical plays such as The Naked Truth.
In the 2000s, Peil's degree of stardom rose due to her performance in Broadway productions of Nine and Follies. Moreove, Peil got nominated for a Joseph Jefferson Award for Solo Performance for M.Proust back in 2006. Recently, the star has appeared in Halston.
Richard Butkus – 78 years old
Net worth:$8 Millon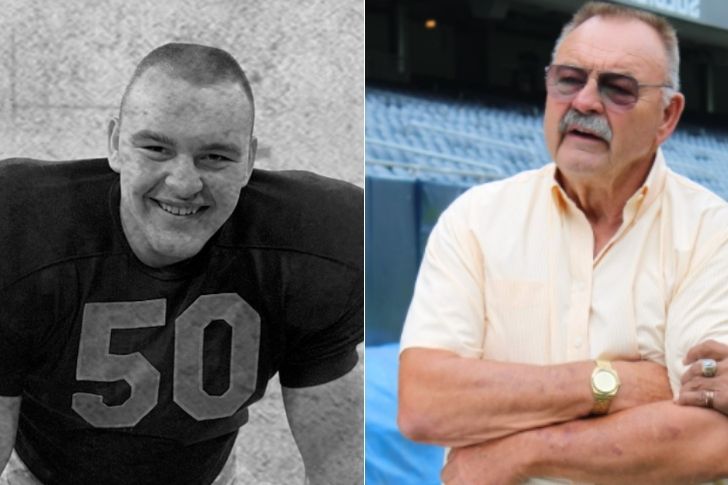 Richard Butkus has perhaps reached a degree of unprecedented urge to be better in football that is rather unparalleled. Before building a career in acting, Butkus thrived as Chicago Bears' middle linebacker for almost a decade. During the first year after he was drafted, he was already writing his name on the pages of the history books, being named first-team All-NFL, an award he would receive for five more times. In an interview, Butkus proclaimed that his desire to win every game came from something unusual: anger. He would manufacture things to make himself mad, like making himself believe that someone from the opposing team was laughing at him. He used this emotion to propel the Bears to victory. The football star eventually retired in 1973, when his knee did not quite fairly respond to surgery.
Butkus is known to be paired with Bubba Smith in Miller Lite commercials. He also appeared in a commercial for FedEx and has starred in a TV series called Blue Thunder.
Robert Clary – 95 years old
Net worth: $3 Million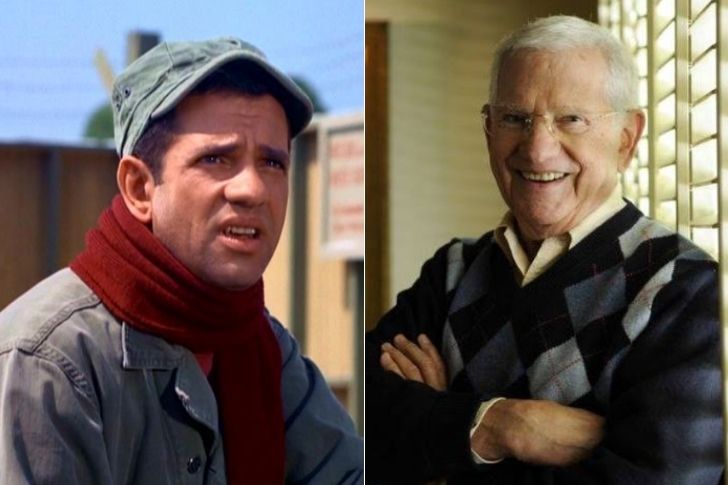 Nothing is as compelling as the story of someone who has gone through a lot of suffering but has managed to pick the pieces of oneself and turn them into something other than suffering, but into something beautiful. This best describes the story of Robert Clary. Before Clary played Corporal Louis Lebeau in Hogan's Heroes, he was one of the Jews in the holocaust who were faced with life's most dreadful experiences.
The actor and singer bravely survived three years in World War II concentration camps during his teenage years. In Hogan's Heroes, the scenes revolved around a German "stalag," which held prisoners of war. Despite the degree of experiences the actor went through, he did not have any misgivings regarding the show. He maintained close relationships with two other actors from the show: Klemperer and Banner, who, like him, have gone through the same experience during the second World War.
Jacqueline White – 98 years old
Net worth: $9 Million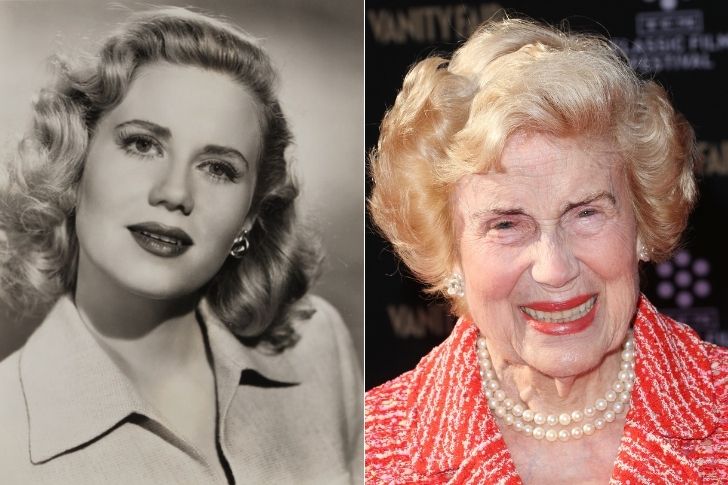 Jacqueline White, whose charming and radiant face graced the screens of film-viewers in the '40s. Prior to her first film, the actress was enrolled in a drama class at UCLA when a casting director saw her perform in Ah, Wilderness!, where a screening test was arranged for her, and, without a doubt, she nailed it. Her degree of performance secured her a spot in the first film she starred in, Song of Russia, which debuted back in 1944.
She often took the role of a lead actress in B-movies or played a supporting part in A-movies. The star was greatly noticed when she starred in Mystery in Mexico which eventually became her grandest movie. In subsequent years, she appeared in Crossfire and The Narrow Margin, both classic films. White stepped back from acting in the '50s and had an investment in the oil business together with her husband.
Tenley Albright – 85 years old
Net worth: $5 Million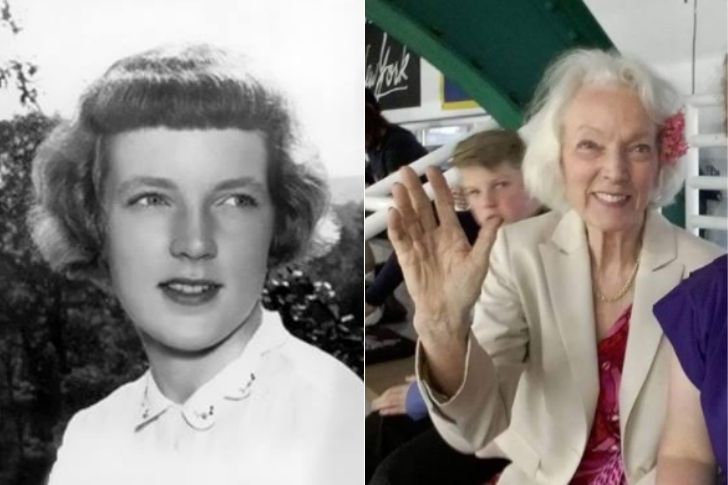 Some people just shine bright that one field of expertise is not enough, one of whom is Tenley Albright. She wasn't just an ordinary woman as she earned credit for being the first American Olympian to bag a gold medal in singles figure skating and also the first woman to win a World  Championship. Her greatness did not just stop there; the Olympian studied medicine at Harvard Medical School after she retired as an athlete and went on to become a surgeon.
When she was ten years old, the young athlete was diagnosed with polio. In 1946, treatments for this deadly disease were a shot in the dark. However, after remaining inactive for the following months, she skated her way back to the ice and won her first-ever title. It is worth noting that she won her first silver medal at the 1952 Olympics and eventually bagged a gold in the 1956 Olympics. Currently, Dr. Albright is a professor at her alma mater and is continually making strides to eradicate the poliovirus.
Bob Newhart – 91 years old
Net worth: $65 Million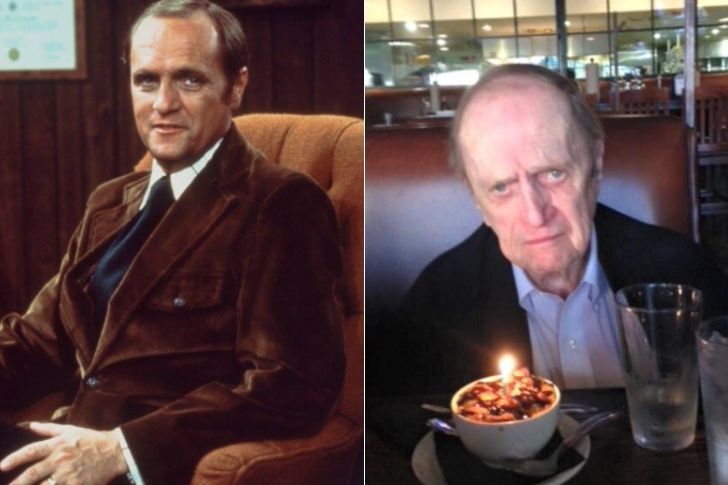 The ongoing pandemic has been severely devastating, especially for the seniors whose immune systems are relatively weaker than the rest of the population. However, Bob Newhart is an exception. Currently at 91 years old, he still possesses the charm, wit, and desire to be a comedian. For half a century, he has been one of America's most sought-after comedians.
Newhart is known for being able to make his audience burst with laughter, not with slapstick humor, but with a persona of calmness. Before he became a full-time comedian, he used to make long phone calls with his co-worker, Ed Gallagher, to entertain each other. This knack for comic timing eventually led him to release The Button-Down Mind of Bob Newhart, which is a humorous monologue. It is worth noting that this album was credited for the number 1 position on the Billboard pop chart. Recently, the comedian received an award for Outstanding Guest Actor in The Big Bang Theory as Professor Proton.
Dean Stockwell – 85 years old
Net worth: $1.5 Million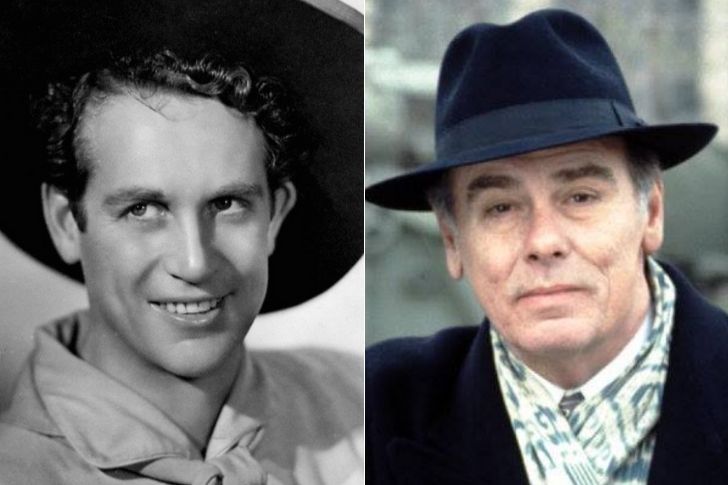 Dean Stockwell was a familiar face on the Broadway stage in 1943. With his exceptional performances, he began to take his early steps to stardom. Before he reached a decade old, Stockwell was already fluent in acting. In just a span of seven years, he has already been cast in more than 15 films. For the remaining years, the 85-year-old actor has withdrawn from his usual life and went on to live a relatively low-key existence.
It was in 1956 when the child returned to his first love. The following year had been big for him, since the passing of the famous James Dean, the young Stockwell somehow assumed his misunderstood and angst-filled role. This led him to secure awards in Compulsion and Day's Journey Into Night. In movies alike, Stockwell's character development was defined when he took on mature roles. His performance in Quantum Leap was perhaps his best yet.
Bolo Yeung – 74 years old
Net worth: $1.5 Million
Bolo Yeung is mainly known for his martial arts prowess. Later on in his career, he transitioned to bodybuilding and became a renowned actor who had worked with Bruce Lee, Jean-Claude Van Damme, and Jalal Merhi. In the field of bodybuilding, Yeung was labeled the Chinese Hercules after being recognized as Mr. Hong Kong bodybuilding champion, which he held for ten years.
Yeung's chiseled physique deserves credit—it was because of this that he landed several roles in films, such as Enter the Dragon, where he worked closely with Jet Li and became close friends. After this appearance, Yeung's skills were showcased in several martial arts movies, such as The Muscles from Brussels and Bloodsport, where the former Mr. Hong Kong fought against Jean-Claude Van Damme. Recently, Bolo has been cast in The Whole World at Our Feet, which was released last 2017.
Jackie Mason– 89 years old
Net worth: $9 Million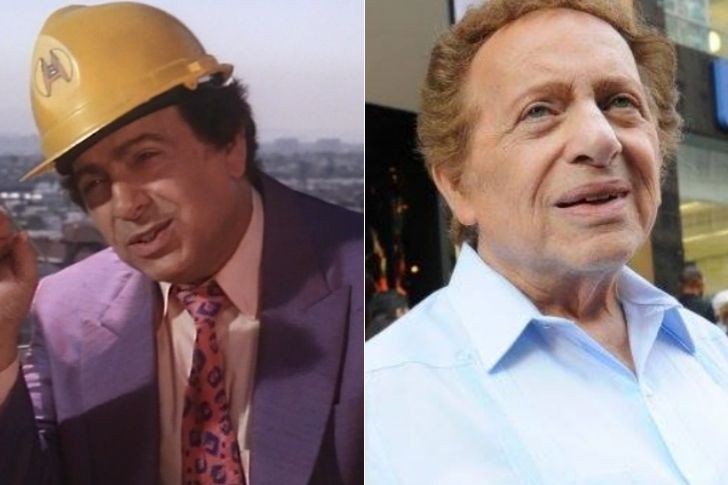 A prominent person once said that comedy is simply a funny way of being serious. There is probably one person who can personify this description: Jackie Mason. Recognized as one of the greatest of his time, Mason is known for delivering smooth political satire lines, and of course, precise comic timing. His fans adore him for keeping a keen eye on the mundanities of everyday life and deriving humor from it.
In the '60s, the rabbi turned comedian appeared on The Ed Sullivan Show a couple of times. However, there have been misunderstandings that put his career on break. After a decade, the comedian appeared in a hit comedy film, The Jerk. He also started a one-man show, The World According To Me, which is to be credited for his success. It goes without saying that Mason has received major awards for his talent, receiving an Emmy under Outstanding Writing in a Variety or Music Program for his one-man show. He also secured the 63rd spot in Comedy Central's list of 100 Greatest Stand-Ups of All Time.
Erica Jong – 79 years old
Net worth: $7 Million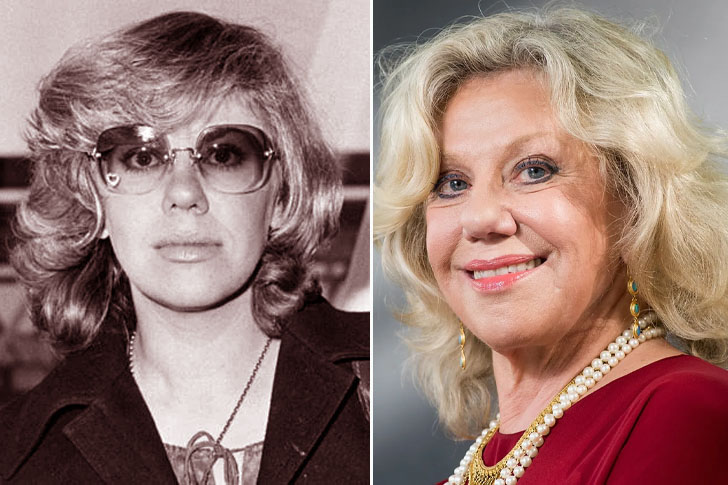 Born in New York City on March 26, 1942, Erica Jong is a 79-year-old American satirist, novelist, and poet, who achieved prominence for her novel Fear of Flying, which was published back in 1973. The book was popularly controversial for how it tackles female sexuality. The Washington Post revealed that the book had sold over 20 million copies all around the globe.
Aside from the Fear of Flying, which is fiction, she also wrote several other books with a similar genre, including How to Save Your Own Life in 1977, Fear of Dying in 2015, and Any Woman's Blues in 1990. In addition, she tried making investments in writing non-fiction, anthology, and poetry, even receiving several awards, such as the Sigmund Freud Award For Literature and United Nations Award For Excellence In Literature. Today, Jong has a net worth amounting to $7 million.
Ed Asner – 91 years old
Net worth: $10 Million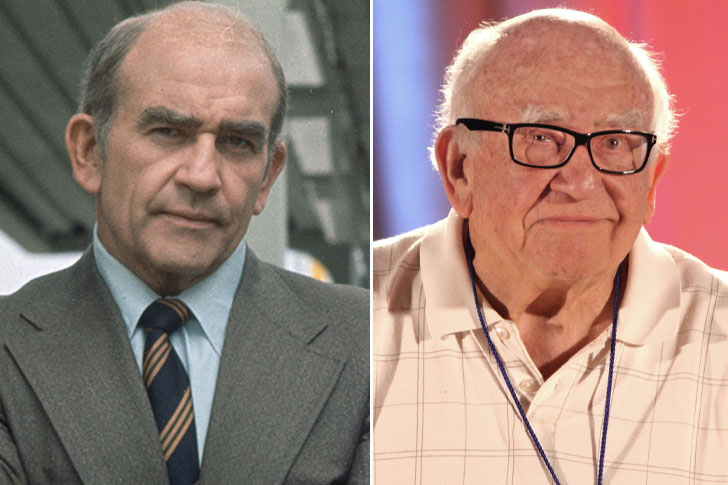 He can be recognized by multiple names like Eddie, Ed, and Edward Asner. Born on November 15, 1929, in Kansas City, Missouri, Asner is a well-established actor, voice artist, and Screen Actors Guild's former president. He is most likely known for portraying Lou Grant in The Mary Tyler Moore Show and its spin-off series with his character name as its title. He is the most celebrated male in the history of the Primetime Emmy Awards with seven wins. Other notable acting projects he was cast in are Rich Man, Poor Man, and Roots. With an uncanny resemblance, he landed the voice acting role for Carl Fredricksen from Pixar's animated movie Up. Yup, that's him.
He's been married twice in his long-running lifetime, to Nancy Sykes in 1958 and Cindy Gilmore in 1998. Both marriages ended with lawyers that ultimately settled the separation.
Carla Balenda – 95 years old
Net worth: $7 Million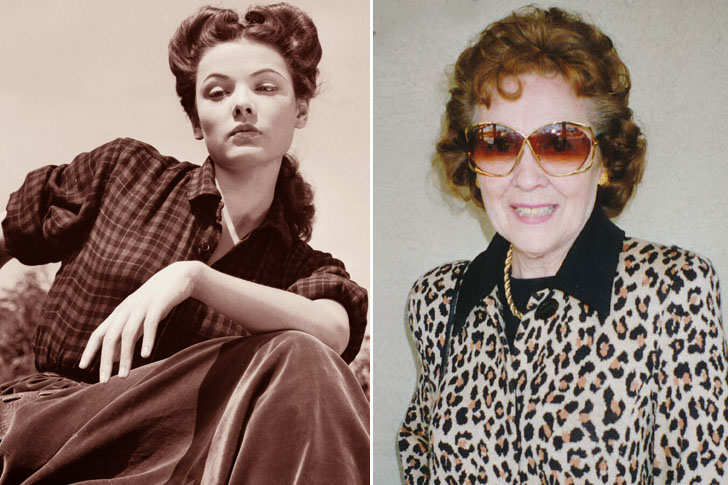 Born in Carthage, New York, on November 22, 1925, the actress is formerly known as Sally Bliss but later changed it into what most people know her now, Carla Balenda. She is a former film and TV actress who had inked contracts with Columbia Pictures and RKO Pictures. Balenda's most notable TV acting credits are as Betty Leonard on The Adventures of Dr. Fu Manchu and as Pat in The Mickey Rooney Show. Some of her film credits, on the other hand, consist of Swing in the Saddle, Meet Miss Bobby Socks, and Prince of Pirates.
She is currently 95 years younger and was married to a man named Mr. Rutter. Moreover, Balenda has been in the entertainment industry from 1944 to 1966 and has a reported net worth of $7 million, which she can use to provide all the things she and her family needs.
Ruth Westheimer – 92 years old
Net worth: $3 Million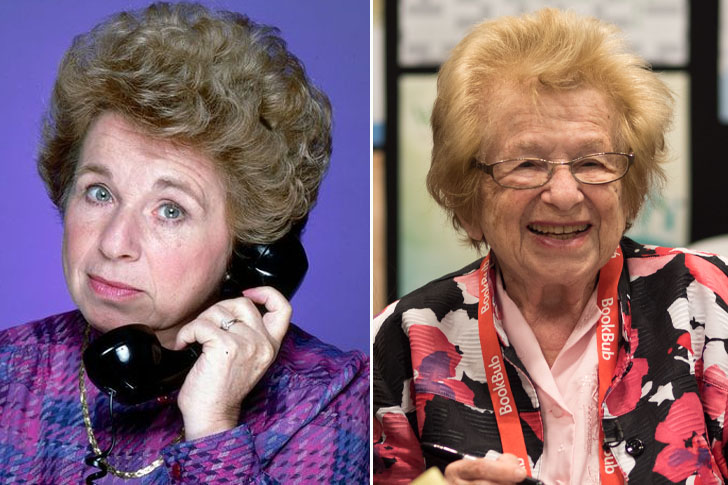 Karola Ruth Westheimer is a German-American media personality, sex therapist, author, and television talk show host, who received her bachelor's degree from the University of Paris and MA from The New School. She is most likely recognized as Dr. Ruth, whose media career started in 1980, with the radio program Sexually Speaking. The show ran until 1990 before she has hosted numerous series on Lifetime Channel and multiple other cable TV networks. Interestingly, she has penned 45 books about sexuality and sex.
She shared her extensive knowledge by teaching several well-established educational institutions such as Columbia University, Brooklyn College, and Lehman College. Westheimer can speak different languages, including English, Hebrew, German, and French. She is very much alive and is currently residing in a three-bedroom apartment in Washington Heights in New York City, with $3 million to her name.
Richard Keith – 70 years old
Net worth: $1 Million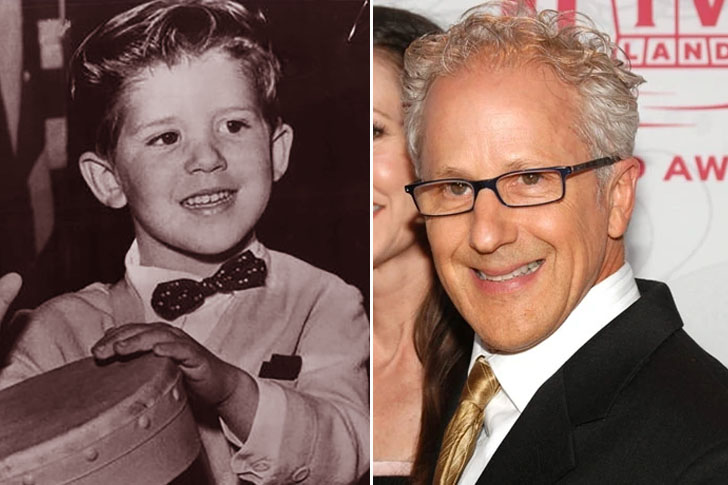 Professionally known as Richard Keith, Keith Thibodeaux is a former child actor and musician whose most notable role is Little Ricky on the TV sitcoms I Love Lucy and The Lucy-Desi Comedy Hour. Considering that his last name is too difficult to pronounce, producer Desi Arnaz gave him his popular screen name that we all know and love today. At age 70, Keith is the only living regular cast member in the aforementioned sitcom. Other screen projects he was in include The Lucy Show and The Andy Griffith Show. Interestingly, during the late '60s, he joined a band named David and the Giants.
Keith had problems with illegal substances. Adding gas to the fire is him leaving the band. These adversities he experienced made him decide to convert from a Roman Catholic to becoming a born-again Christian, which was a way for him to turn a new leaf.
Dick Van Dyke – 95 years old
Net worth: $50 Million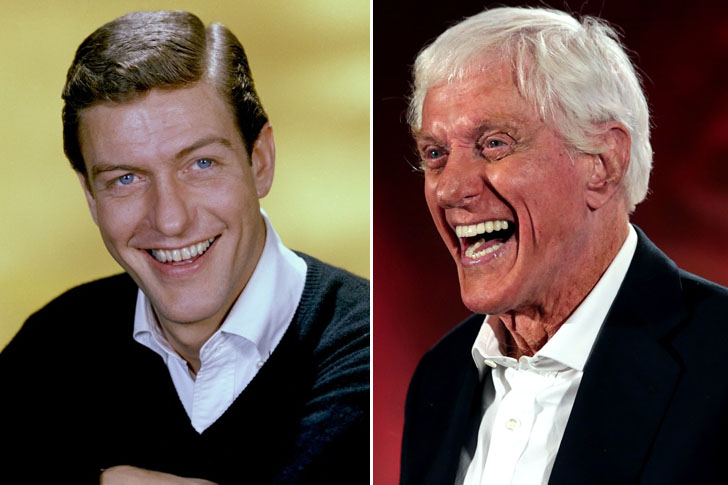 Born in West Plains, Missouri, on December 13, 1925, Richard Wayne Van Dyke is a known actor, comedian, and dancer. His career in the entertainment industry has spanned seven decades, jumping from film, theatre, and television. In the 1961 production of Bye Bye Birdie, Van Dyke immediately earned the prestigious Tony Award for Best Actor in a Musical. Since then, he has landed roles and other screen projects that helped him reach household status. He also starred in The Dick Van Dyke Show, Mary Poppins, and Chitty Chitty Bang Bang, to name a few of his numerous acting credits.
Van Dyke has received five Primetime Emmys and a Grammy Award. The actor was eventually inducted into the Television Hall of Fame event back in 1995. In addition, he is the recipient of the SAG Life Achievement Award, which is the highest honor the award-giving body can give. Of course, he has a star on the Hollywood Walk of Fame and was considered a Disney Legend.
Mark Harmon – 69 years old
Net worth: $90 MILLION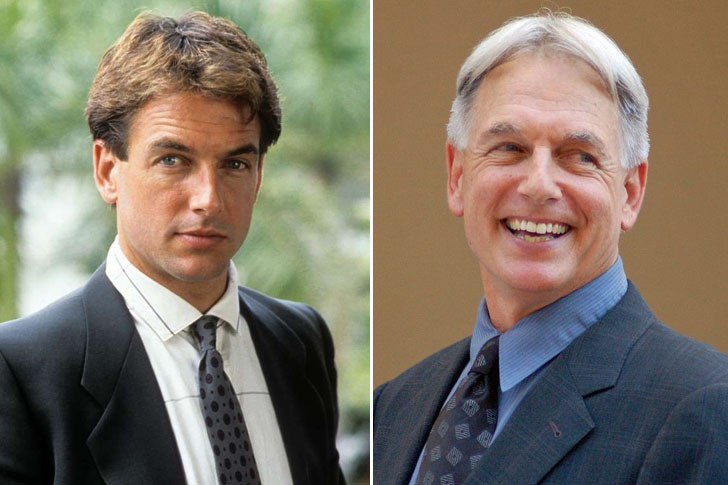 This 69-year-old former football quarterback, actor, and producer was born Thomas Mark Harmon in Burbank, California, on September 2, 1951. Probably his most notable screen investment is portraying the lead character of Leroy Jethro Gibbs in the TV series NCIS, which he has been playing since 2003. In 1986, Hamon was crowned as the Sexiest Man Alive by People, which is not surprising at all, considering his stunning features and physique, then and now. For landing a role in The West Wing as Simon Donovan, Harmon received a nod in the 2002 Emmy Award.
Surprisingly, despite the fame and fortune, he has been married once to Pam Dawber since 1987, with whom he shared two children. According to Celebrity Net Worth, Harmon's breathtaking fortune is $100 million. Interestingly. he receives at least $20 million a year due to his salary in NCIS, amounting to $525,000 for each episode he makes.
Harry Belafonte – 94 years old
Net worth: $28 Million
Popularly known as Harry Belafonte, Harold George Bellanfanti Jr. was born in Harlem, New York, on March 1, 1927. He is a singer-songwriter, actor, and activist who is dubbed as the King of Calypso and is considered one of the most successful singers of Jamaican American descent in history. His 1956 LP, Calypso, was the first one to sell over a million copies by a solo artist. One of the most recognizable songs ever recorded is The Banana Boat Song with the well-known lyrics 'Day-O. day-o. Daylight come and me wan' go home." Throughout his singing career, he has performed and recorded several genres of music such as folk, blues, American standards, and gospel.
Aside from lending his stunning vocals, he also tried memorizing scripts and had various credits in films, including Island In the Sun, Odds Against Tomorrow, and Carmen Jones. He is 94 years old but has a $28- million net worth that he can splurge and purchase all the things that will make him happy.
Shirley Eaton – 84 years old
Net worth: $9 MILLION
Shirley Eaton is an English model, author, and of course, actress who was born on the 12th of January 1937, in Middlesex, England. She usually appeared in British movies during the '50s and the '60s, attaining prominence after she landed the role of Jill Masterson in the 1964 movie Goldfinger, which is a James Bond film. Unfortunately, she had an early retirement back in 1969, but surprisingly, after three decades, she released her autobiography in 1999 entitled Golden Girl.
Eaton's other screen projects include Around the World Under the Sea, Three Men in a Boat, and her last starring film, which is The Girl from Rio. She has been married to Colin Rowe since 1957 until he kicked the bucket in 1994. Despite not accepting any showbiz commitment, Eaton has maintained being a millionaire even without a finance degree, with a net worth amounting to $9 million.
Tippi Hedren – 91 years old
Net worth: $20 Million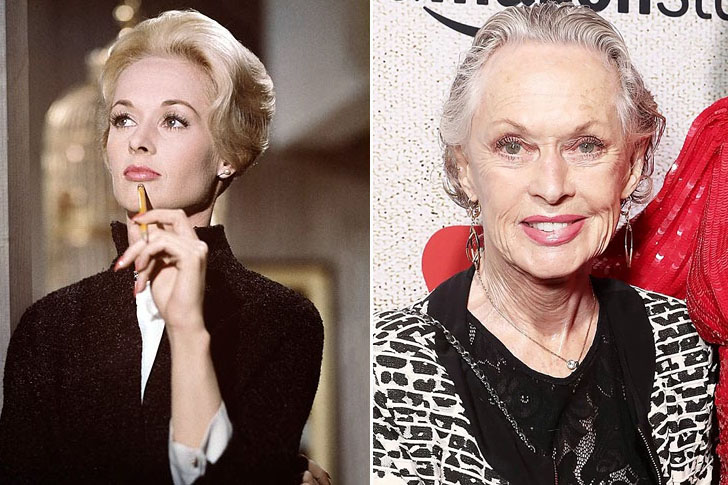 Born in New Ulm, Minnesota, on January 19, 1930, Nathalie Kay "Tippi" Hedren is an actress, former fashion model, and animal rights activist. As a model who graced the covers of Life and Glamour magazines, to name a few, Hedren was spotted by director Alfred Hitchcock on a TV advertisement back in 1961, and from there, she became an actress. Hedren received global recognition after landing a role in two of Hitchcock's films, Marnie, which is a psychological drama, and The Birds, a suspense-thriller for which she received a Golden Globe Award. She then subsequently appeared in more than 80 films and TV shows such as Citizen Ruth, Countess from Hong Kong, and I Heart Huckabees.
For her undeniable contributions in films, she had the chance to add a star on the Hollywood Walk of Fame and the prestigious Jules Verne Award to her credit. Also, with her net worth of $20 million, she probably hasn't applied for any cash loans for a very long time now.
Jimmy Lydon – 97 years old
Net worth: $18 Million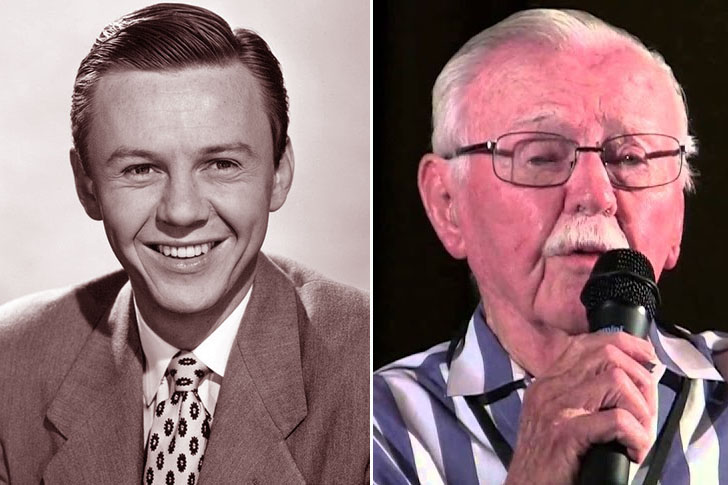 Born in Harrington Park, New Jersey, on May 30, 1923, James J. Lydon is an actor and TV producer whose showbiz career started during the '30s when he was just a teenager. Due to his father's unemployment, all other members of the family thrived on finding a job even from the depths of the Great Depression. Thankfully, his innate talent in acting gave him a spot in the entertainment industry. On Broadway, his first role was in the play Western Waters, as Danny. Consequently, he also brought to life all the roles he received from every play, TV series, and movie he was cast in.
Among the films he had acting credits for are Island in the Sky, Sergeant Preston of the Yukon, and Vigilante Force. At age 97, Lydon has a whopping net worth of $18 million. In addition, he was initially married to Patricia Pernetti in 1945, but eventually called his lawyers for legal separation, then tied the knot Betty Lou Nedell in 1952, whom she had two daughters.
Michael Gambon – 80 years old
Net worth: $15 Million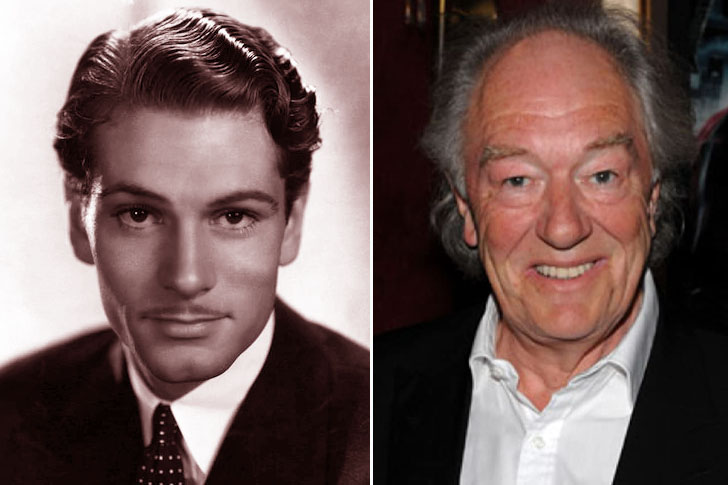 Sir Michael John Gambon CBE is an Irish-English actor who was born on October 19, 1940. From being trained under Laurence Olivier, his acting career on stage started at the Royal National Theatre. Although he has a list of films and screen projects, his most notable and probably the most profitable one was for his role as Professor Albus Dumbledore in the Harry Potter movie series. Moreover, Gambon's a recipient of three Olivier Awards for his work on the National Theatre Company, where he was cast in plays like Hamlet, Macbeth, and Othello.
Gambon was promoted to a knight back in 1998 for his services to drama. He also has won four BAFTA TV Awards and the Irish Film & Television Academy Lifetime Achievement Award in 2017. In 2020, he ranked at No. 28 on a list of Ireland's greatest film actors by The Irish Times. His stage career ended in 2015, but he still acts on screen. With his staggering net worth of $15 million, a mortgage is surely not one of his problems.
Patrick Duffy – 72 years old
Net worth: $14 Million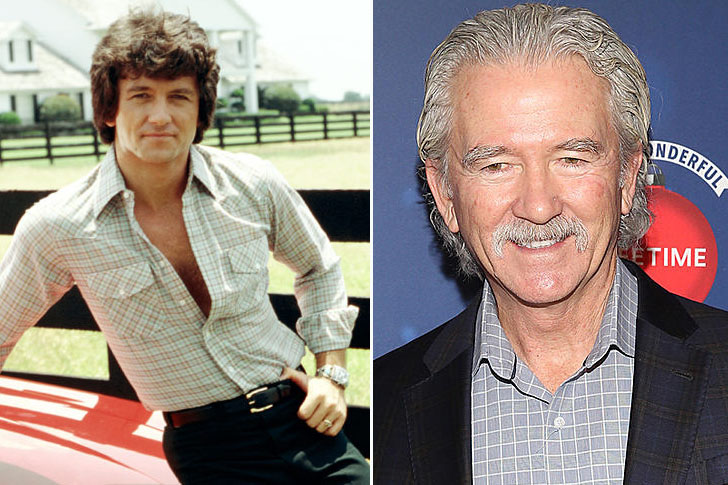 Patrick Duffy was born in the beautiful town of Townsend, Montana, on March 17, 1949, making him 72 years younger. He is an actor who's most notable for playing Bobby Ewing on the CBS series Dallas. He also received praise for his character of Frank Lambert on the ABC's sitcom Step by Step, a role he portrayed from 1991 to 1998. After this one, he landed another screen project and this time as Stephen Logan on the CBS daytime series, The Bold and the Beautiful.
Subsequently, Duffy also landed the lead role's father in the NBC sitcom Welcome to Sweden in 2014. He was married to Carlyn Rosser from 1974 until her unfortunate passing in 2017, with whom he shared two children. In addition, Duffy has a net worth of $14 million. He probably has maintained this much wealth after he hired a financial advisor, or maybe he's just good at money management.
Billy Dee Williams – 84 years old
Net worth: $9 Million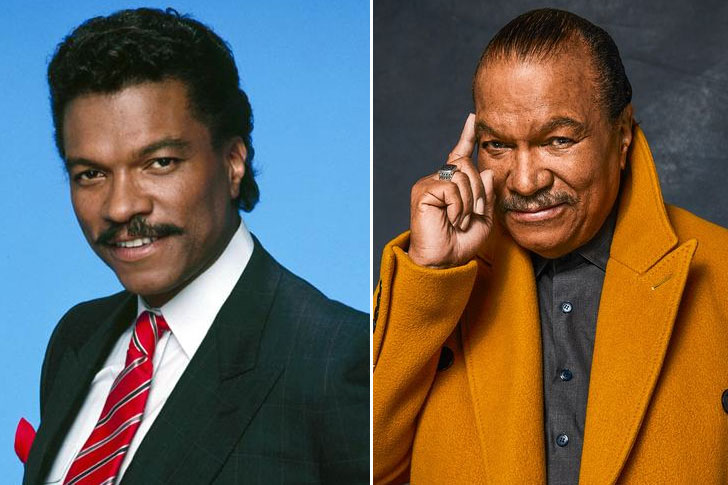 William December "Billy Dee" Williams Jr. was born in New York City on April 6, 1937. He is an actor and novelist who is most likely recognized in the Star Wars film franchise as Lando Calrissian. In 1945, at age seven, he made it to Broadway and acted in The Firebrand of Florence. He attended The High School of Music & Art, then entered the National Academy of Fine Arts and Design from a painting scholarship. This is where he received a Hallgarten Prize for stroking his brush in the mid-'50s. To have the means in buying art supplies, Williams returned from an acting hiatus. He subsequently acted in films, TV, and stage, then continued his passion for painting, where his works have been shown in various galleries and collections globally.
Williams' investments in the entertainment industry gave him numerous accolades and honors, such as three NAACP Image Awards and the NAACP Lifetime Achievement award. With his net worth of $9 million, he could probably afford every art supply available.
Jane Fonda – 83 years old
Net worth: $200 Million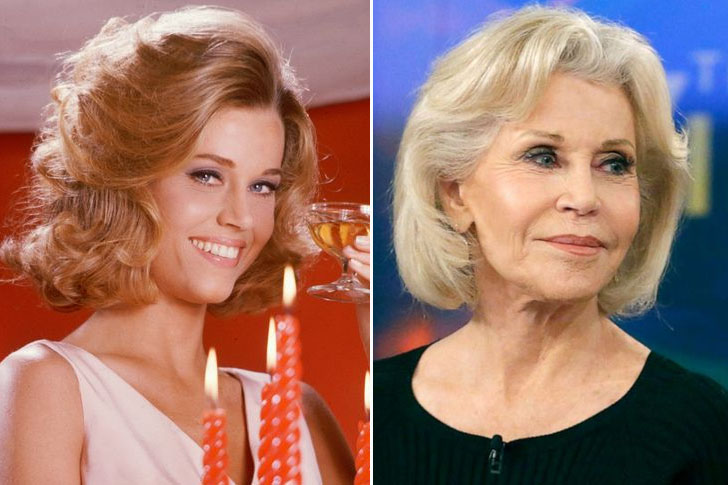 Born in New York City on December 21, 1937 Jane Seymour Fonda is one of the most celebrated actresses in the US. To her credit, she has two Academy Awards, two BAFTA, seven Golden Globes, an Emmy, and the prestigious Cecil B. DeMille Award and Honorary Palme d'Or. Aside from her incomparable career in acting, she has worked as a political activist, an environmentalist, and also as a former fashion model.
A strong independent woman, you can also add the adjective extremely wealthy, considering the fact that her net worth is $200 million. To prove that, after her unfortunate split with longtime partner Richard Perry, Jane dropped a whopping $5.45 million for a four-bedroom, seven-bath, Mediterranean-style house in Los Angeles in 2017. The next year, she and Perry listed their shared property in Beverly Hills for a staggering $8.5 million.
Bob Barker – 97 years old
Net worth: $70 Million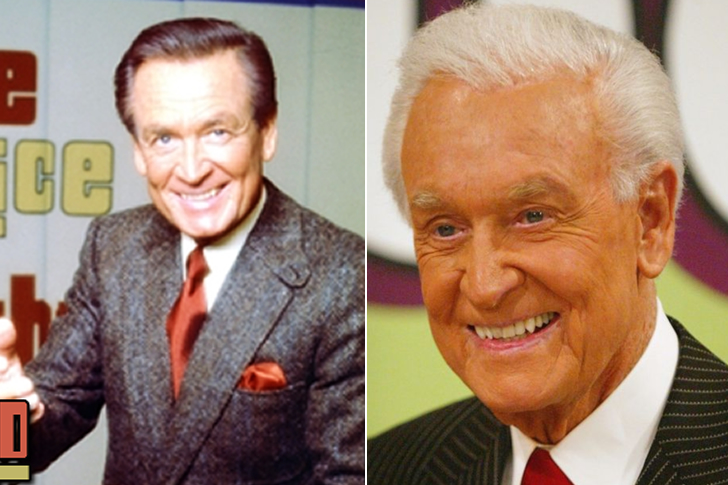 Bob Baker has forever cemented his name into TV history. He is best known for being the host of CBS's The Price is Right. The game show is one of the network's most successful investments to date, being considered as the longest-running daytime game show in American TV history. It premiered back in 1972, and Barker hosted it until 2007. Apart from this, the prolific host is also known for working in the show Truth or Consequence from 1956 until 1975.
Before all of Barker's TV success, he enlisted in the Navy during World War II. He also worked part-time at a radio station while finishing his formal education and would eventually make a move to California by the '50s. There, he pursued a career in broadcasting, and it didn't take long before he was given his own radio show, The Bob Barker Show.
Lex Luger – 63 years old
Net worth: $3 Million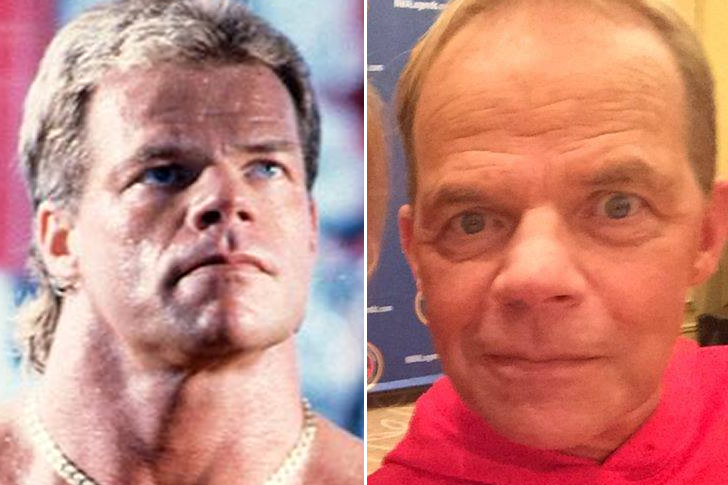 Lex Luger is a legend in the professional wrestling scene. He made a name for himself back in the day, performing for the promotions World Championship Wrestling or WCW and World Wrestling Federation or WWF, which is now known as World Wrestling Entertainment or WWE. To his eternal credit, he is a two-time WCW Heavyweight Champion, a five-time WCW United States Heavyweight Champion, and the second pro wrestler to win the WCW Triple Crown Championship belt. After moving to WWF, he rose to a degree of international fame, performing in big events such as Royal Rumble, SummerSlam, and WrestleMania X. Although he didn't win the WWF Heavyweight belt, he would make a challenge for every known title within the organization.
Nowadays, the iconic pro wrestler has retired from the ring but continues to work with the WWE with their wellness policy. Even though he now works away from the limelight, his job is more important than ever, as he assures that the organization's prized athletes are well taken care of and ensures that the malpractices of his generation are not repeated.
Sissy Spacek – 71 years old
Net worth: $15 Million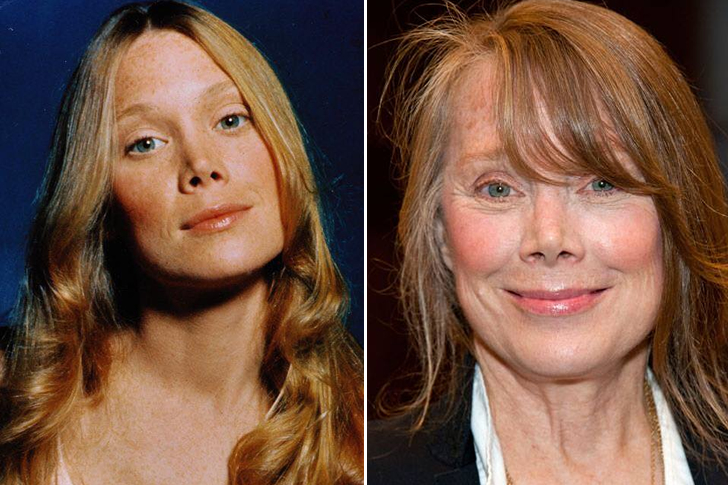 Mary Elizabeth Spacek or Sissy is a famous actress and singer. She is a born and raised Texan who grew up aspiring to become a successful music artist. By the age of 18, her investments have already brought about a single titled John, You Went Too Far This Time. Although her initial efforts would come without success, she would turn to professional acting by the early '70s, and in 1973, she finally made a breakthrough with her role in the film Badlands. Shortly after, Spacek would achieve international fame in the classic horror film Carrie. Then in 1980, she would do her most critically-acclaimed performance to date in the musical film Coal Miner's Daughter.
Spacek's long-running career has now spanned over five decades, and through the years, she has won three Golden Globes, three Emmy Awards, an Academy Award, and a Grammy Award. The Texan actress remains active in the industry with her latest roles in the shows Bloodline and Castle Rock.
Mort Sahl – 93 years old
Net worth: $20 Million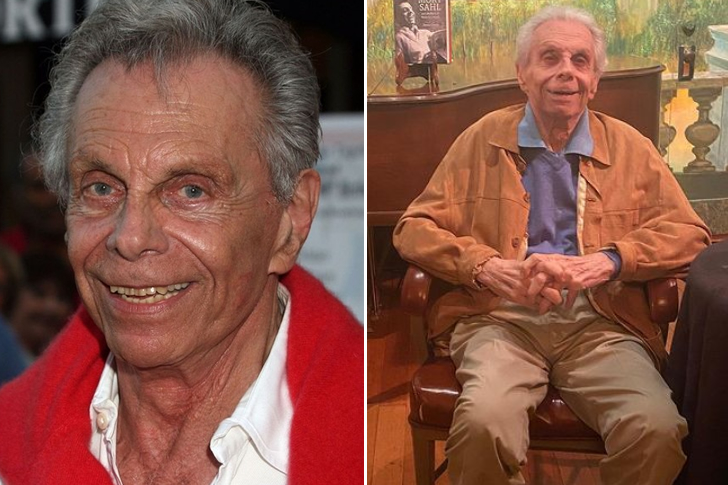 Mort Sahl is given eternal credit for being the first modern stand-up comedian since Will Rogers. His ticket to fame was his signature jabs at political satire and current events with the use of a newspaper prop and improvised monologues. He debuted on stage back in 1953 in the Bay Area at the nightclub hungry. His rise to fame was a quick one, and before he knew it, he was doing gigs all around established theaters and nightclubs, as well as college campuses. He even rose to such a height that the late President John F. Kennedy was said to have commissioned him to write jokes for his speeches.
Though Mort's career experienced somewhat of a decline in the '60s, he quickly made a comeback the decade after and has been active in the industry since then. His latest project was in 2013 in the film Max Rose.
John Astin – 91 years old
Net worth: $6 Million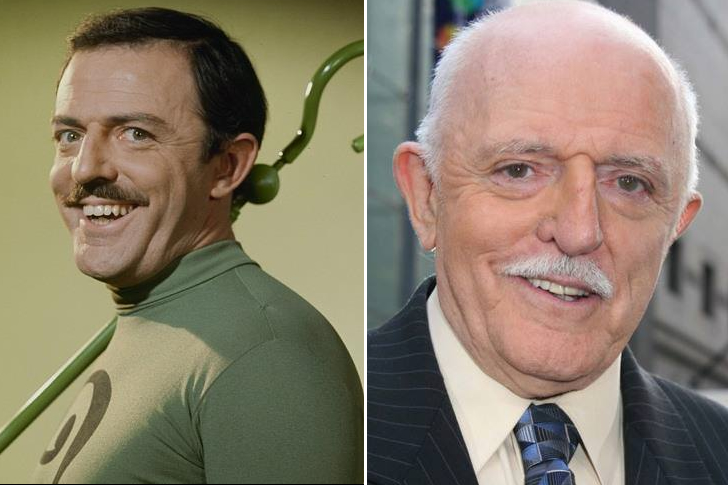 John Astin is an esteemed actor, director, and voice artist who rose to fame back in the '60s for his role as Gomez Addams in the classic series The Addams Family, which aired from 1964 to 1966. A decade later, he would reprise his iconic role in the 1977 TV film Halloween with the Addams Family, and during the early '90s, he would lend his voice in the animated version of the franchise. Apart from these, Astin also has a long list of film roles, which contributed to the degree of esteem he holds. Among them is The Touch of Mink, West Side Story, Freaky Friday, The Frighteners, and Teen Wolf Too.
Nowadays, Astin is 91 years old and enjoys his time with his wife Valerie Sandonal in Baltimore, Maryland. He has five sons, three from his first wife, Suzanne Hahn, and the other two with his second wife, Patty Duke.
Sally Field – 74 years old
Net worth: $55 Million
Sally Field is widely known as an actress and director who rose to fame back in the '60s, starring in comedy TV shows such as The Girl With Something Extra, The Flying Nun, and Gidget. At this time, although her career was primarily focused on TV, she would have a career breakthrough on the big screen in the '70s for landing roles in films such as Smokey and the Bandit, Stay Hungry, Heroes, and Hooper, among others. Since then, she has cemented her claim to a degree of international fame with movies and TV shows which include Forrest Gump, ER, The Amazing Spider-Man, Brothers & Sisters, and Hello, My Name is Doris.
Sally, as of the moment, is 74 years old, and her long-running career in the industry has brought her several accolades, which include two BAFTAs, two Golden Globes, three Emmy Awards, and two Academy Awards. As such, it will come as no surprise that she has amassed an impressive net worth of an estimated $55 million through the years.
You've Reached The End