Just like any of us, celebrities are not immune from being let go from their jobs. While most claim that they have creative differences with their peers or bosses, the truth is some actors have been fired from movies and TV shows for a number of other factors, such as bad-mouthing directors, getting into fights on sets, or asking for a higher paycheck.
For one reason or another, acting is a difficult job, and sometimes, for some actors, certain roles just don't fit. In some instances, things just don't work out well between an actor and the movie or TV show executives. On the other hand, some actors don't have the capacity to bring electricity on the small and big screen as the creator imagined.
From Kevin Spacey to Anne Hathaway, here are the Hollywood stars who were fired from major TV shows and movies:
Ryan Gosling
Project: The Lovely Bones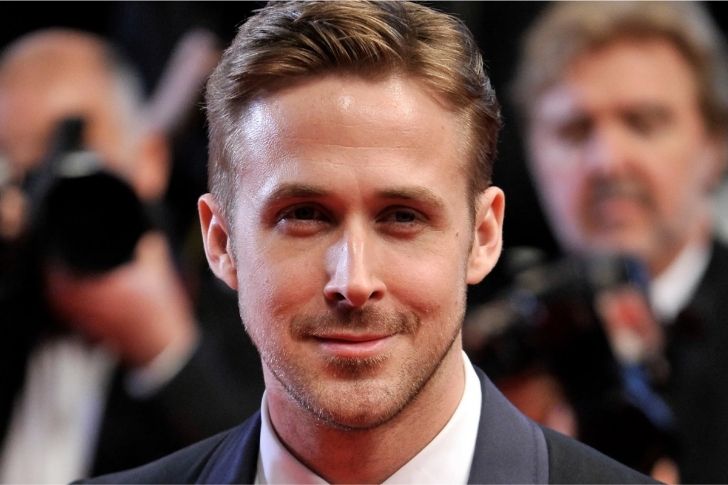 Ryan Gosling was supposed to play Jack Solomon in the 2009 film The Lovely Bones, but he was shockingly fired by director Peter Jackson and producer Fran Walsh because of his weight gain. Yes, Gosling gained 60 pounds around this time, but he had his reasons. He said he put on the weight because he thought the character was heavy-set. He believed the character should have weighed around 210 pounds and claimed that he spent his investment money on Häagen-Dazs ice cream. The actor and director didn't talk about the role beforehand, and Gosling admitted he got it all wrong, saying, "I was fat and unemployed."
This story definitely gave us a laugh, and we could imagine the actor's struggle in losing those extra pounds again! Nevertheless, he gained widespread recognition in his succeeding roles in La La Land and The Big Short.
Janet Hubert
Project: The Fresh Prince of Bel-Air
If there's one important factor that would help you survive a Hollywood career, it's getting along with your co-stars. Yes, actress Janet Hubert came to this predicament when she wasn't getting along with The Fresh Prince of Bel-Air's lead star, Will Smith. She portrayed Aunt Viv and was reportedly fired after season 3. Smith later discussed the issue, saying that the actress has been "mad all along." Hubert, on the other hand, blamed Smith for ruining her career.
In 2020, however, the two actors reconciled at a Fresh Prince reunion. Hubert cleared out the issue that she was unstable on the set at the time because she was going through many challenges in her marriage. Meanwhile, Smith admitted that if only she told him her personal struggles, he wouldn't have pushed her departure in the show and left her having money loans.
Shannen Doherty
Project: Beverly Hills, 90210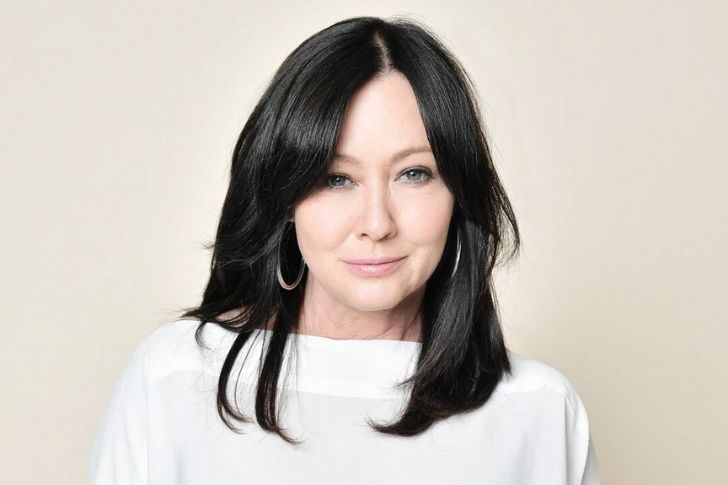 Shannen Doherty was kicked off from the Beverly Hills 90210. The actress was known for being headstrong, causing fights, and getting physical while on set. After punches were thrown, actress Tori Spelling called her father, Aaron Spelling, the creator and producer of the series. Of course, the older Spelling listened to her daughter, eventually firing Doherty for her behavior.
Born in Memphis, Tennessee to Rosa, a parlor operator, and Tom, a mortgage consultant, Shannen Doherty followed her dream of becoming a Hollywood star. She began acting at a young age and appeared in made-for-TV movies. After Beverly Hills, 90210, Doherty reached international success for her fan-favorite character Prue Halliwell in the hit series Charmed. Surprisingly, she left Charmed in 2001 and her character perished at the end of season 3. You can probably figure out why she departed the show.
Anne Hathaway
Project: Knocked Up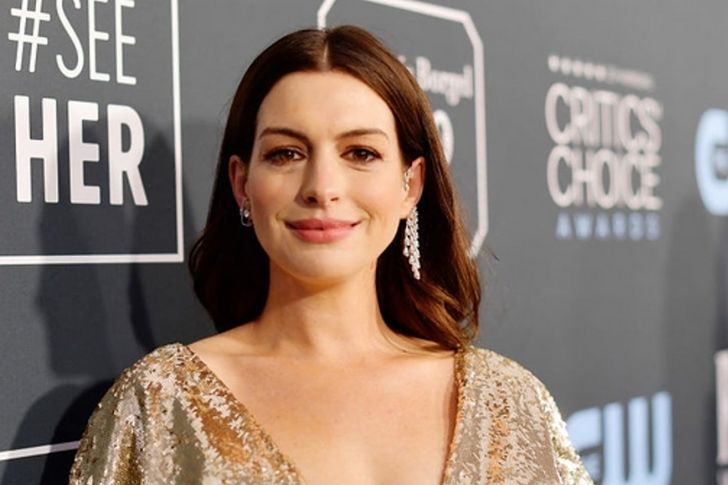 Back in 2007, Anne Hathaway was initially offered the lead role in the film Knocked Up. Katherine Heigl replaced her part because she and Judd Apatow had opposing views about the birth scene. Hathaway later cleared the air and explained her side. She said that her issue was she didn't have an experience with motherhood, so she wouldn't know if she would do well on the scene.
Nevertheless, Hathaway would go on with her investments in the film industry, appearing in other blockbusters such as Les Misérables, Interstellar, and Ocean's 8. She became a first-time mom in 2016 when she gave birth to Jonathan Rosebanks Shulman. Four years prior, she tied the knot with businessman and actor Adam Shulman. Their second son, Jack, was born in November 2019. The family of four now live in their chalet-style residence in California.
Kevin Spacey
Project: House of Cards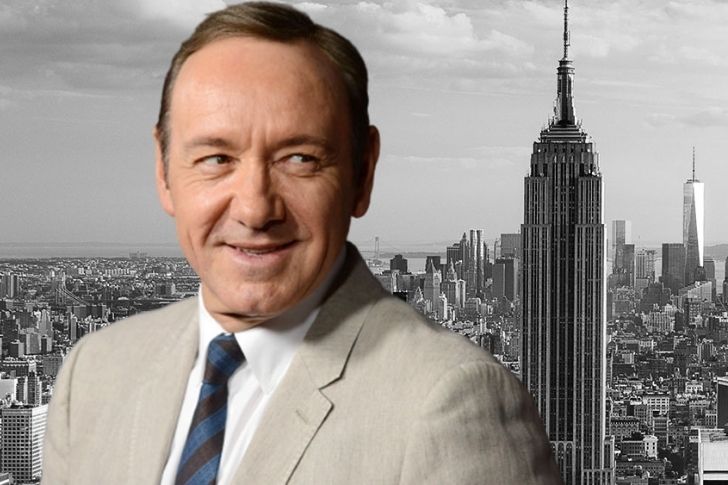 In 2017, Kevin Spacey had some personal issues that put his career to a screeching halt. His leading role in Netflix's House of Cards was killed off, and the show's final plot focused more on Robin Wright's character. He was also edited out of the 2017 film All the Money in the World and was replaced by Christopher Plummer. The 2018 movie Billionaire Boys Club remained unedited, and it was Spacey's last movie to date. We're not sure if he'll bounce back with the allegations thrown at him, but his credit score surely plummeted.
Spacey began his career in theater and found early success there. By the mid-80s, he established himself in the theater world and forayed into the television scene with Crime Stories. He then gained a foothold in the movie industry with his performance in The Usual Suspects.
Isaiah Washington
Project: Grey's Anatomy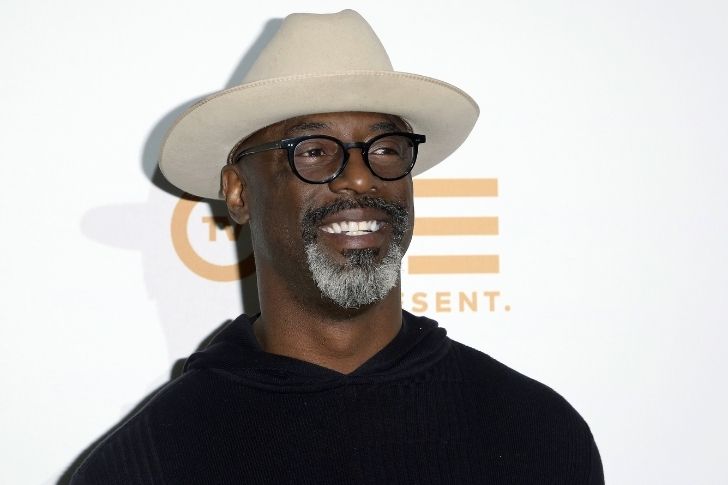 Fans of Meredith Grey and Cristina Yang know why Dr. Preston Burke's character, portrayed by Isaiah Washington, was deleted from the script. In 2007, Washington was immediately fired from the hit medical drama Grey's Anatomy after making inappropriate remarks about his co-worker, T.K. Knight. While he made a short reappearance on the show in 2014, the audience had mixed feelings: they are glad Cristina Yang's love interest is back, however, they still remember his innuendo towards Knight.
Washington's portrayal of Dr. Burke earned him two NAACP Image Awards, as well as a Screen Actors Guild Award. He is also a veteran of Spike Lee films, such as Crooklyn and Get on the Bus. From 2014 to 2018, he portrayed Thelonious Jaha on the sci-fi series The 100. Washington continues to gas up his career by becoming the host of a cooking show on Fox Nation.
Julianne Moore
Project: Can You Ever Forgive Me?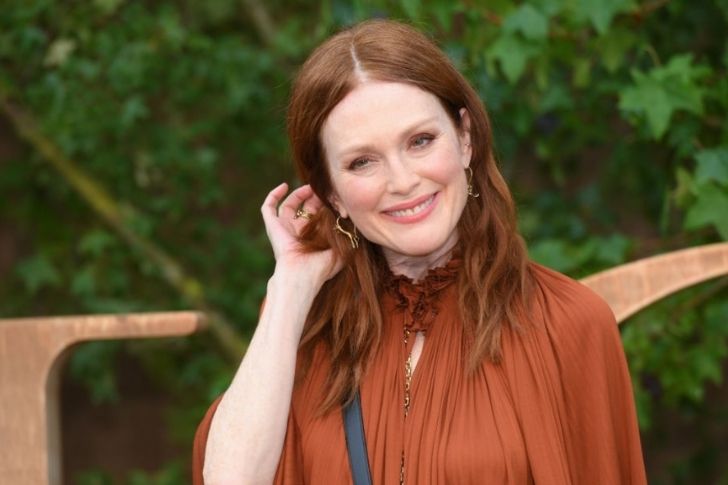 Even Hollywood's biggest stars can miss the mark. Actress Julianne Moore was signed to star as Lee Israel in the 2018 movie Can You Ever Forgive Me? The role, however, ended up with Melissa McCarthy, who garnered an Oscar nomination for portraying it well. The swap seems to be pinned to creative differences with film director Nicole Holofcener. Moore later expressed how Holofcener didn't like what she was doing in portraying the character. One of the film's actors, Richard E. Grant, revealed that Moore wanted to wear a fake nose and fat suit to look more like Israel, but the director wouldn't allow it.
Moore came into Hollywood prominence in the early '90s and is perhaps known for portraying emotionally troubled women. After completing her BFA degree from Boston University, she began her career with minor roles until she landed her breakthrough in Short Cuts in 1993.
Christian Bale
Project: American Psycho
The casting agents had a lengthy hiring process for the film American Psycho until they decided to pick Christian Bale for the lead role. Unfortunately, he was let go when another great actor, Leonardo DiCaprio, became available. Bale was so persistent to the degree that he kept training at the gym, believing that the role would still end up back in his lap. The stars certainly aligned for him that he ultimately won the part. Bale then spent months of research for the role, along with physical training. His performance was critically acclaimed and is now considered iconic.
Persistence is one thing that is commendable about the actor, and it's no wonder that he's an award-winner. He's also known for portraying Batman in Christopher Nolan's Dark Knight film series, and his other notable movie projects include The Big Short, American Hustle, and The Fighter.
Charlie Sheen
Project: Two and a Half Men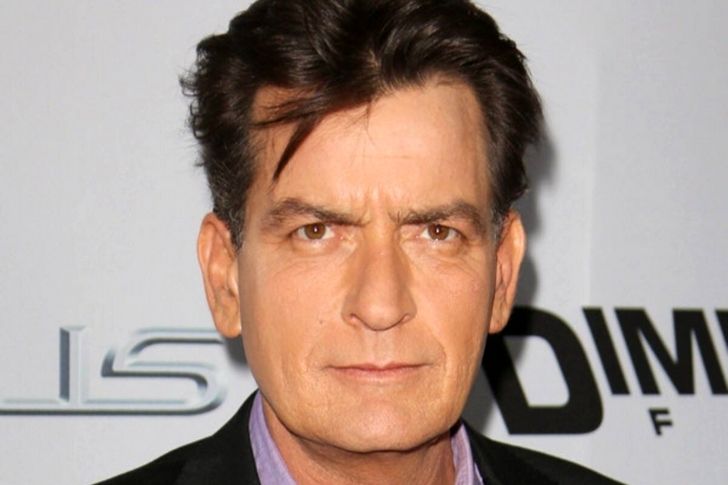 After leaving "inflammatory comments," Charlie Sheen was let go by the producers of Two and a Half Men. They wrote an 11-page letter to Sheen's lawyer, describing that the actor needed intervention for his mess and claiming that he was "self-destructive." Ashton Kutcher joined the show in an attempt to replace Sheen, but he was given a new character, Walden Schmidt.
Around this time, Sheen made the headlines following his derogatory statements about the show's creator, Chuck Lorre. He was indeed going through problems involving his health and personal life. He used to be one of the highest-paid actors on TV, earning $1.8 million per episode of the sitcom in 2010. Following his departure on the show, he was given roles in other TV series like Anger Management, Typical Rick, and The Goldbergs. He also appeared in a few films.
Selma Blair
Project: Anger Management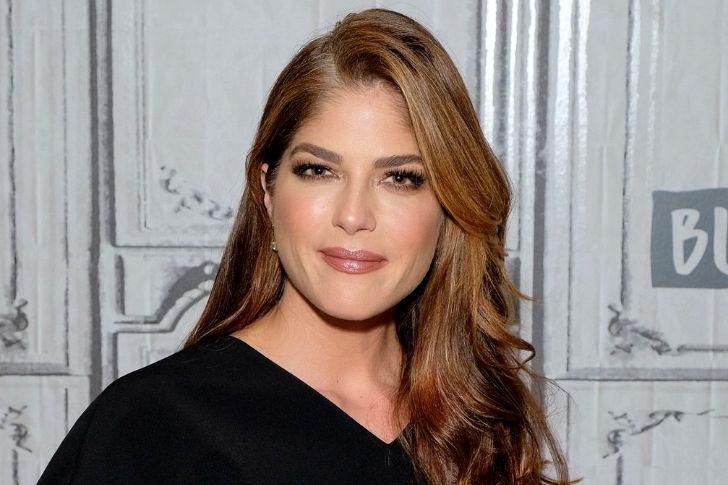 Selma Blair portrayed Charlie Sheen's girlfriend, Kate Wales, on the comedy show Anger Management before she was forcefully fired in 2013. The actress allegedly called her attorneys and filed a $1.2 million lawsuit on Sheen and the show's production company, Lionsgate Entertainment. She demanded the amount she would have earned had she stayed on the show. Blair claimed she was wrongfully terminated after she made remarks about Sheen holding up shooting because he was still learning his lines. Well, the issue seems petty, but it's good to know that she received several other projects after her departure from the show.
Blair obtained recognition for her role in the 1998 film Brown's Requiem. Her breakthrough came when she played Cecile Caldwell in Cruel Intentions and Liz Sherman in Hellboy. Her other remarkable film projects include Mothers and Daughters and Legally Blonde.
Edward Norton
Project: The Avengers
Edward Norton played The Hulk/Bruce Banner in a 2008 stand-alone film, but he wasn't asked back to portray the iconic character in The Avengers. Marvel Studios' bigwig Kevin Feige said that their decision not to bring Norton back is based on the production team's need for an actor who embodies the "creativity and collaborative spirit" of other cast members. While this statement seems to be a heavy blow on Norton's part, he shrugged it off and moved on.
The actor went on to carve a highly successful career path and proved he's so much more creative than everyone thought. He starred in Wes Anderson's Moonrise Kingdom, which was highly acclaimed and well-received by audiences. He then appeared in two Academy Award-winning films Birdman and The Grand Budapest Hotel. Norton also received directorial, writing, and production credits in the 2019 film Motherless Brooklyn.
Stana Katic
Project: Castle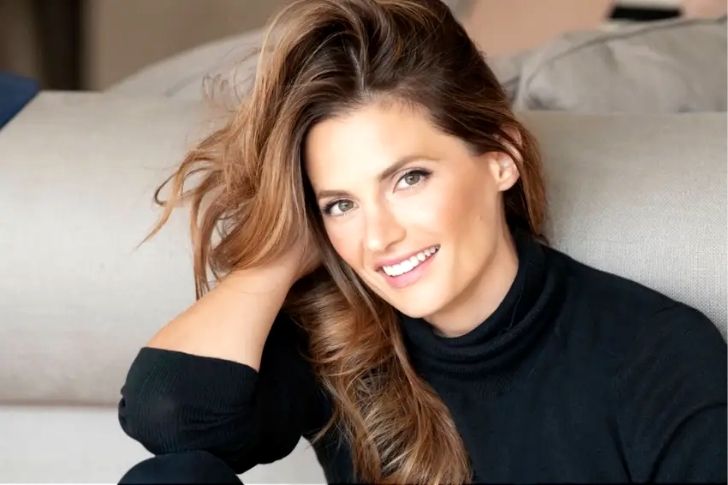 It was announced in April 2016 that Stana Katic would not be returning for season 9 of the romantic crime show Castle. A month later, the TV series was permanently canceled. ABC's president Channing Dungey later opened up about their investment planning of not extending the show for season 9. Apparently, Katic's contract was not even renewed because the studio already projected the end of the series.
Katic became a household name for her role as Kate Beckett in Castle. She won several People's Choice Awards for her performance in the show. Following the series' culmination, she was offered to play Carolina Baxter in the film Sister Cities and Rachel Rozman in another movie, The Rendezvous. In April 2015, Katic married Kris Brkljac, a business efficiency consultant, in a private wedding ceremony in Croatia, a day before her 37th birthday.
Megan Fox
Project: Transformers: Dark of the Moon
In 2009, actress Megan Fox was fired from the third series of the Transformers film after she made derogatory comments about the movie's director, Micheal Bay. Fox said that Bay is "a nightmare" to work with, so the director took the matters seriously. When the movie's executive producer Steven Spielberg gave him the go signal, he fired Fox and replaced her with Rosie Huntington-Whiteley.
In our opinion, this was a wrong move on Fox's part as it started the slowdown of her movie career. While she went on to star in succeeding films and shows, her fame and glory during her Transformers days were incomparable. We just hope she learned her lesson not to badmouth her bosses and get her prestige back in her current work. It's still a good thing, though, that Bay didn't allow their rift to reach attorneys.
Suzanne Somers
Project: Three's Company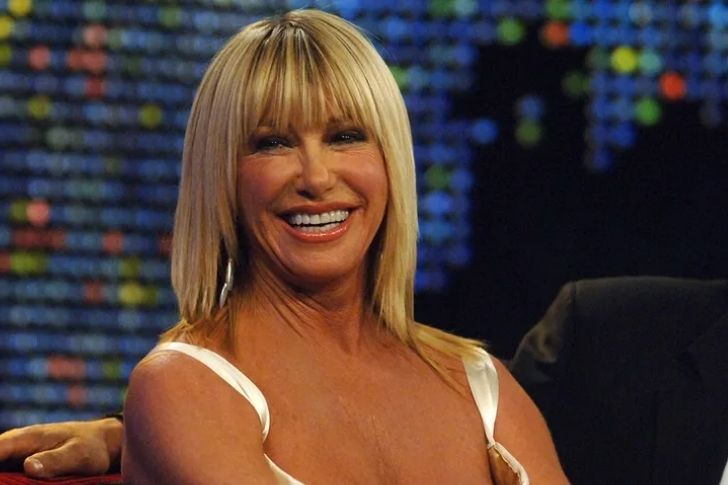 Suzanne Somers was let go after asking for a salary raise that would match her Three's Company co-star John Ritter's. The actress reportedly asked for a pay increase from $30,000 per episode to $150,000. She added that she wanted hers and Ritter's salary to be equal. She actually got a $5,000 raise from the fifth-season negotiations in 1980, but she refused to accept it. Instead, she quit the show and boycotted the network, forcing the production company to terminate her contract.
From there, Somers ventured into business investments and has become a highly successful entrepreneur. She is also known for her self-help books, many of which focus on alternative medicine. In recent years, she appeared in Broadway productions and reality TV shows, such as Dancing with the Stars in 2015. In addition, she has hosted a variety of talk shows over the years.
Kathy Griffin
Project: CNN's New Year Show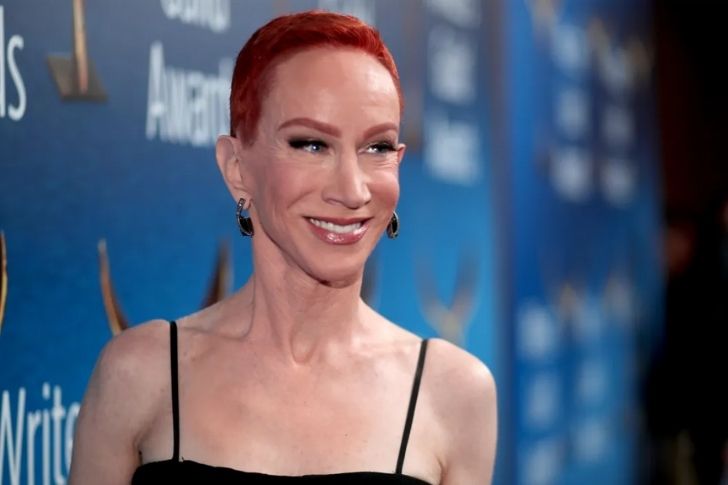 Mixing politics with entertainment is a very tricky thing to do and only few can pull it off successfully. Others fail to land their punchlines, while the truly unlucky ones fall into controversy. In 2017, comedian and TV host Kathy Griffin experienced this firsthand, following her mocking of then-president Donald Trump. The photo spread like wildfire and before Griffin knew it, she had been officially booted off CNN'S New Year show, which she was set to host with Anderson Cooper. Since then, she has been blacklisted and has been slowly working on recovering her career.
On top of losing the hosting job, the backlash also resulted in her getting fired from an endorsement deal. While Griffin has since apologized for the photo and taking accountability for its disturbing nature, it certainly tainted her reputation in the industry. This is quite a loss considering this is an artist's biggest investment if they want to maintain their success.
Thomas Gibson
Project: Criminal Minds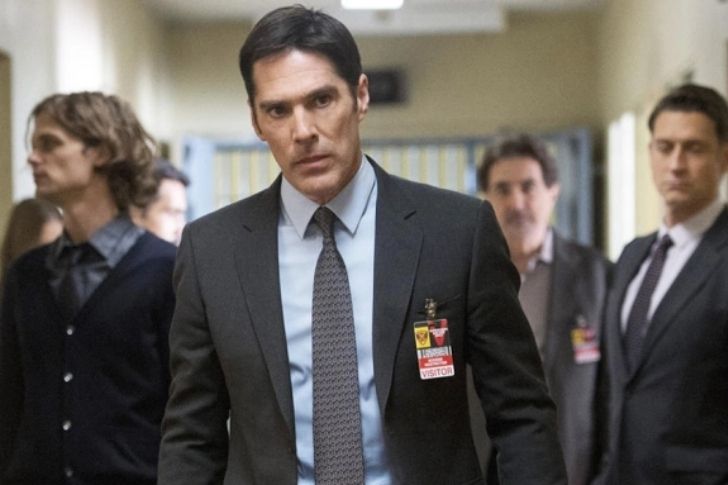 He seemed to enjoy playing his Aaron Hotchner role in Criminal Minds, but Thomas Gibson exited the show unexpectedly. While the actor was shooting for the second episode of the 12th season, a certain line caught his attention. He came to writer-producer Virgil Williams and nicely reported that the words "contradicted an earlier line." Williams, on the other hand, replied that the line was "necessary."
While having a conversation with his castmates, sharing what went down, Williams entered the room and an altercation came after. Unkind words were also heard that Gibson had to apologize. This caused him to get axed from the team. According to People, he only appeared for the first couple of episodes. Even for his absence, the show still aired three more seasons while its last episode was released on February 19, 2020. With a positive mindset, he still continued with acting and made an investment in the television film Shadow Wolves.
Taylor Momsen
Project: Gossip Girl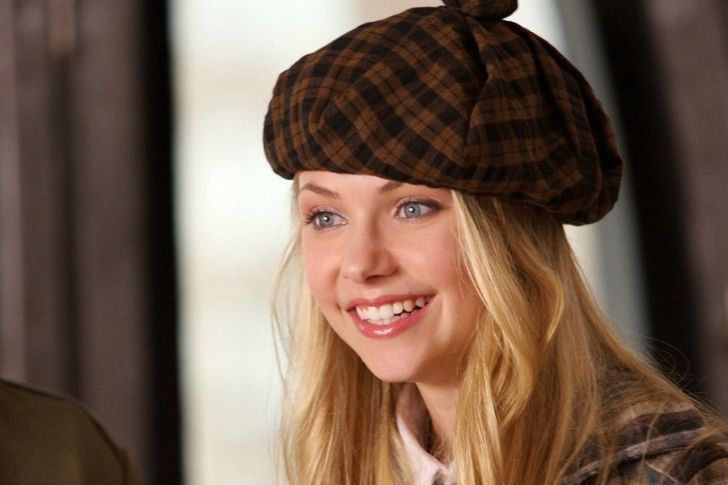 In Hollywood, it is common for other actors were unfairly cut off from their respective projects, but it was different for Taylor Momsen. On the popular TV series Gossip Girl, she was cast to play the role of Jenny Humphrey. For the first three seasons, it seemed that it was smooth sailing for her and the show. However, by the fourth season, she started creating problems. Her absences for filming became frequent, and whenever she was present, she was not her best. According to sources, the executives of the show did not trust Momsen's commitment "so they dismissed her as a regular."
After Taylor's exit, Gossip Girl went on to release two more seasons and it was last aired on December 17, 2012. According to her filmography on Wikipedia, this was her last TV show, but she landed an acting credit in the movie La La Land.
Terrence Howard
Project: Iron Man 2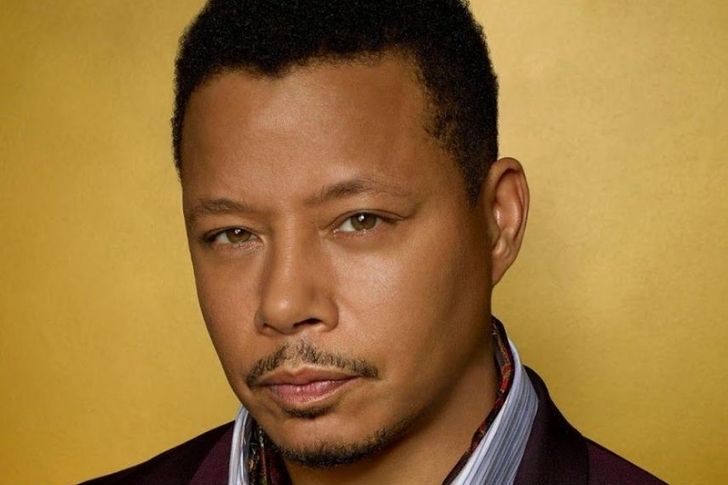 The first Iron Man was released in 2008. In the film, Terrence Howard played the role of James Rhodes or Rhodey. Yup, he was set to wear an iron suit just like Robert Downey Jr., but problems occurred. The actor inked a three-picture deal prior to the filming of the movie. Reports mentioned that he received a whopping paycheck, somewhere between $3.5 million to $4.5 million, higher than the lead actor's $2.5 million.
Marvel promised to give him an additional $5 million for Iron Man 2. However, director Jon Favreau wasn't fond of his performance and even spent some time reshooting his scenes. Behind-the-scenes drama got serious. The creative team suggested reducing the scenes of Howard. Marvel then wanted to give him an eighth of his supposed salary of $8 million. He refused, so he got fired, and the credit went to Don Cheadle.
Eric Stoltz
Project: Back to the Future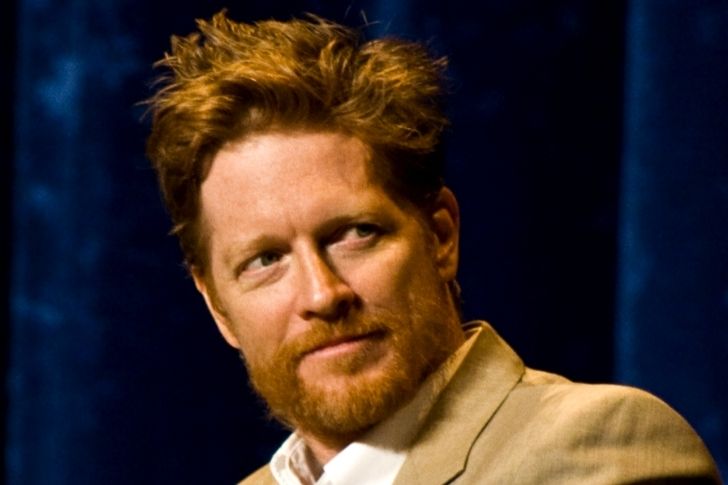 Although it would be difficult for us to imagine anyone but Michael J. Fox playing the role of Marty McFly, it was actually Eric Stoltz who was initially cast to portray the character. He already worked for several weeks when the directors came to the realization that he wasn't giving the magic needed. What is more saddening is that Stoltz went on to work for almost a month without an idea that he'd be replaced by Fox. Back to the Future was released on July 3, 1985, and it was a mega-hit! According to The Numbers, the movie accumulated worldwide earnings of $385 million, a huge leap from its production budget of $19 million.
Despite getting laid off from the project, Stoltz is an American actor, producer, and director who is notable for his investments in films such as Mask and Some Kind Of Wonderful.
Samantha Morton
Project: Her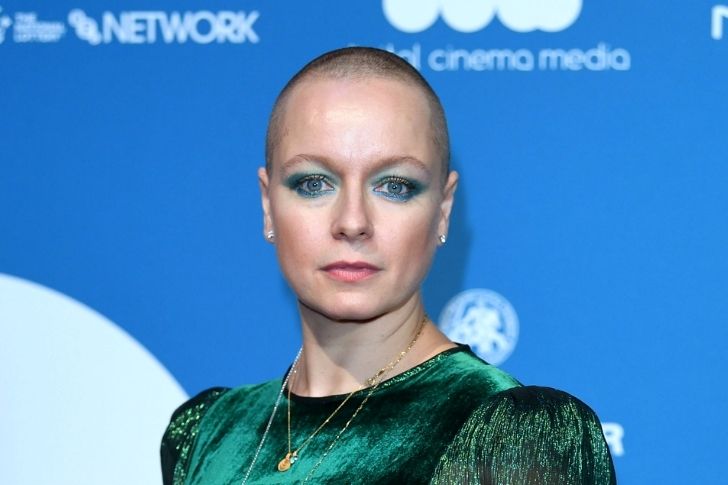 Samantha Morton is an English actress and director who became known for the British TV Series Band of Gold and the 1999 film Sweet and Lowdown. Among notable accolades she took home are a Golden Globes and British Academy Television Award. However, even for her undeniable acting prowess, she still underwent an unfortunate time after being fired indifferently.
Spike Jonze, the filmmaker, only realized that Morton wasn't fit for the role during the post-production of the film Her. He also stated in his interview with Vulture that Scarlett Johansson would dub the operating system's voice. The film was released on December 18, 2013, and earned five nominations at the 86th Academy Awards, winning Best Original Screenplay. Morton, on the other hand, made investments in numerous acting projects on the big screen and television, including Fantastic Beasts and Where to Find Them, and The Last Panthers.
Columbus Short
Project: Scandal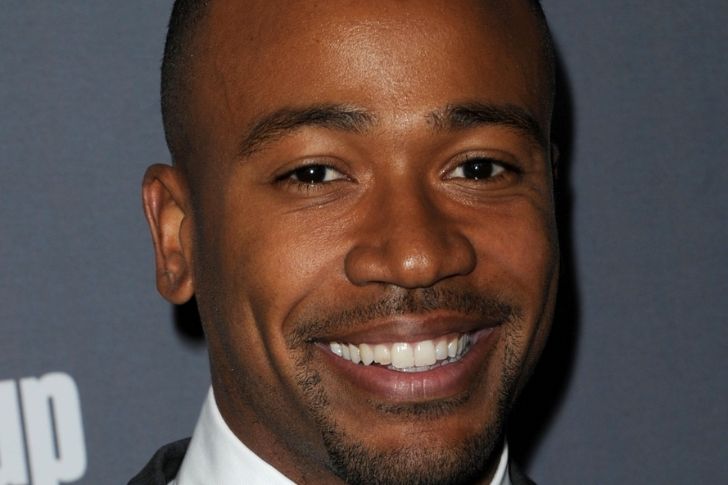 Columbus Short shortened his stay in the highest-rating series Scandal after he was involved in a lawsuit claimed by his own wife. His second wife Tanee McCall got a restraining order claiming that Short acted horribly towards her. Just like his first marriage, he ended up hiring a lawyer to split from McCall. The estranged couple has a daughter named Ayala.
Short released a statement after the real-life scandal and confirmed his exit from the Shonda Rhimes TV series. He attributed his firing to his lawsuit with his former wife, as well as other personal struggles he was facing at the time. He played the role of Harrison Wright for three years. After being fired from the show in 2014, he went on to act for several films, including The Girl Is in Trouble and True to the Game. In 2016, Short took another risk for love and married a girl named Aida Abramyan-Short.
Steve Jones
Project: The X Factor USA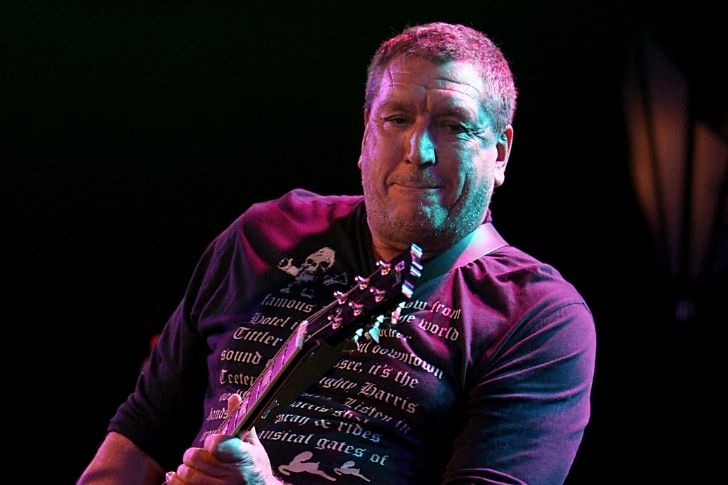 Steven Jones is a Welsh TV presenter who is best known to American audiences for hosting the first season of The X Factor USA. While he managed to charm viewers, the same cannot be said when it comes to Simon Cowell. It was Cowell's decision that led to Jones being fired from the show. Some do argue that Cowell is in the right and that doing so would only benefit the program's investment planning in the long run. After all, while he is quite affable, Jones did receive quite a bit of criticism when it comes to his hosting. There are those who even say that the "fall" was inevitable.
For season 2 of the program, he was replaced by Mario Lopez and Khloe Kardashian. Nonetheless, Jones is grateful for the opportunity to work in the American market. After all, he has also found his success and is the lead for Channel 4 F1's presenting team.
Sylvester Stallone
Project: Beverly Hills Cop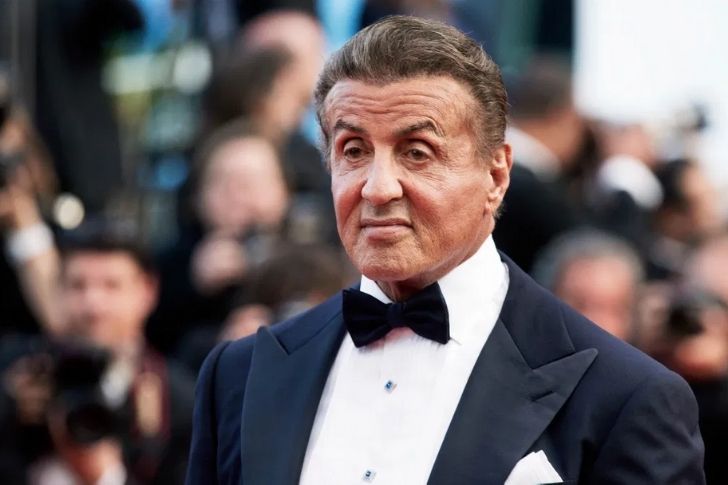 Eddie Murphy's role of Axel Foley in the Beverly Hills Cop was originally given to Sylvester Stallone. However, because of his attempt to alter the character, he was fired. According to The Numbers, the film was released on December 5, 1984, and accumulated a worldwide box-office gross of more than $316 million. It eventually had two sequels that were also well-received. The actor might have snapped for his wrong move, but it's safe that it didn't last that long considering that he also booked successful films after. Some of them were Rambo: First Blood Part II, and Rocky IV.
Aside from being an actor, Stallone is also a producer, scriptwriter, and director. He's been married thrice and has worked with separation lawyers twice. He has been married to Jennifer Flavin since 1997, for whom he has three beautiful daughters, Scarlet, Sophia, and Sistine.
Lisa Bonet
Project: The Cosby Show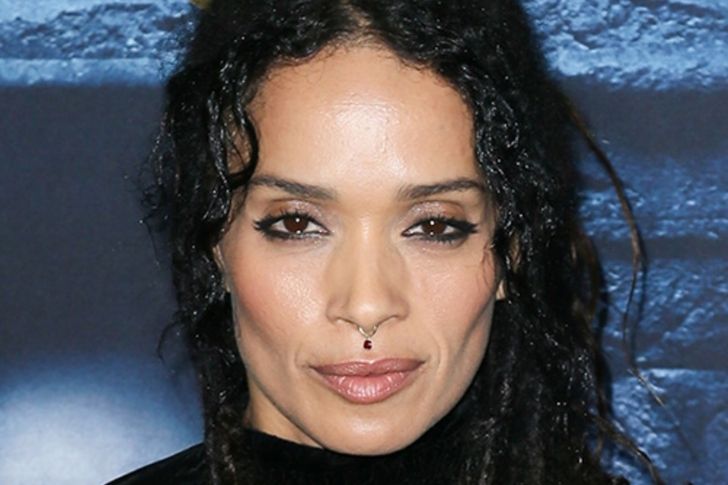 She portrayed the eldest daughter, Denise Huxtable, of Phylicia Rashad and Bill Cosby in The Cosby Show from 1984 to 1991. However, due to "creative differences" the director of the sitcom decided to fire Lisa Bonet after seven successful seasons. Even after her absence, the program went on to continue filming the eighth and last season, which aired its last episode on April 30, 1992. She might have been cut out of the show unfairly, but she landed several acting credits later on in her career, including New Eden and Lathe of Heaven.
Bonet was born November 16, 1967, in San Francisco, California. She was married to Lenny Kravitz from 1987 to 1993, with whom she has a daughter. She has been in a relationship with Aquaman actor Jason Momoa since 2005. They already have two children, a daughter and a son.
Jean-Claude Van Damme
Project: Predator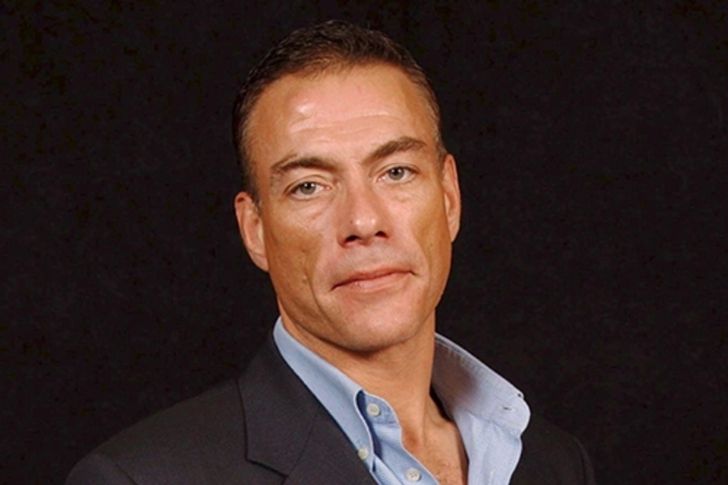 He is a Belgian actor who entered the entertainment industry in the late '70s and found fame in the '80s. He is greatly known for his action-packed film, which includes Bloodsport, Kickboxer, and the Universal Soldier franchise.
In the John McTiernan-directed film Predator, there were several theories as to why he was axed from portraying the character. One, he couldn't stop himself from kickboxing. Van Damme wanted the role "to be a kickboxer alien from outer space" but Joel Silver, the producer of the now-known movie, was not pleased with this concept. Two, he broke a Predator head which cost $20,000. However, there were reports that he was never on the set, so this one might be untrue. Kevin Peter Hall filled in for this film, which was released on June 12, 1987. The movie had a worldwide gross of over $98 million, 5.5 times the production budget of $18 million.
Chloe Grace Moretz
Project: Bolt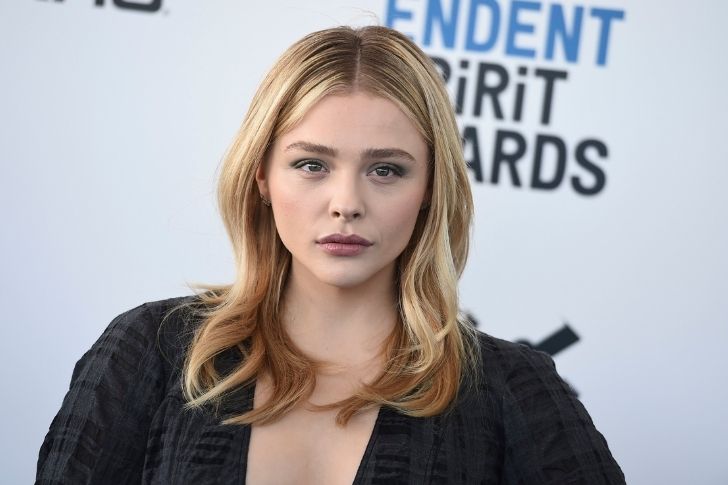 Chloe has been one of the most sought-after actresses nowadays. She began acting at a very young age and was featured in films like The Amityville Horror and 500 Days of Summer. However, even though she is extremely talented, she is still not immune to rejection and recasting.
In 2008, when Moretz was just 11 years old, she recorded all the parts of Penny in the animated film Bolt. Sadly, Disney had a change of heart and cast Miley Cyrus to play the character. In the end, Cyrus took the lead role while Moretz's voice can still be heard as the younger version of Penny. As she grew up, she landed more serious roles that showed what seemed to be innate acting skills. Who would not recognize her films like The 5th Wave and Carrie? Moretz continues to achieve an unattainable degree of popularity.
Stuart Townsend
Project: Lord of the Rings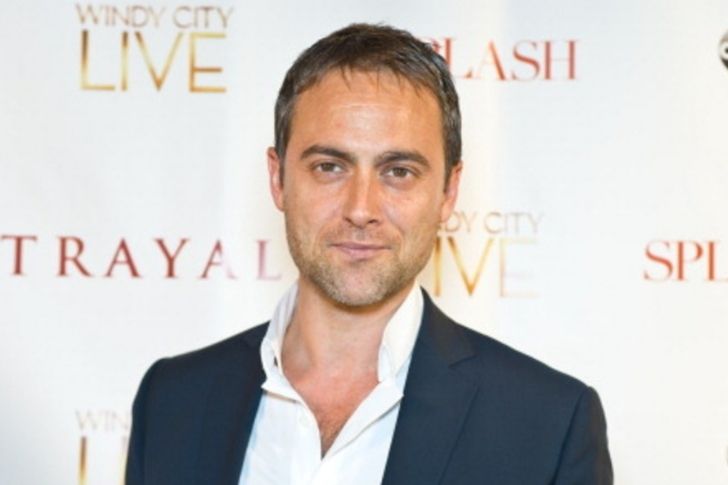 Stuart was originally cast to portray the credit of Aragorn in the worldwide-hit Lord of the Rings. He even reportedly prepared for the role by undergoing an intense degree of rehearsing and training. However, the day prior to the filming of the movie, Director Peter Jackson axed him for no apparent reason. Viggo Mortensen got the role instead and presented him with the popularity he needed. The first installment of the trilogy was released on December 19, 2001, and it garnered box-office earnings of $891 million worldwide, while the remaining two were more successful.
Townsend, who was born in County Dublin, Ireland, eventually moved on from this unkind event and went on to lend his acting skills in films like The League of Extraordinary Gentleman and Queen of the Damned. He is set to star in a couple of movies in 2021: The Martini Shot and Grace and Grit.
Leah Remini
Project: The Talk
The Emmy-nominated host and executive producer from CBS' The Talk was fired in 2012 and put the blame on her co-host, Sharon Osbourne, at first. Later on, in an interview with Howard Stern, Leah Remini admitted that she couldn't shut her mouth and also suggested that she wasn't doing what her bosses wanted her to do. The popular talk show is still airing on CBS, and recently Amanda Kloots and Elaine Welteroth joined the team after the departure of Eve and Marie Osmond.
After her The Talk stint, Remini made an investment in numerous programs like Dancing With the Stars, The Exes, and her own Leah Remini: Scientology and the Aftermath, which has won numerous accolades, including two Primetime Emmy Awards and Best Reality or Nonfiction Program at the OFTA Television Awards. It was a win-win situation since she lost a job and found something better.
James Remar
Project: Aliens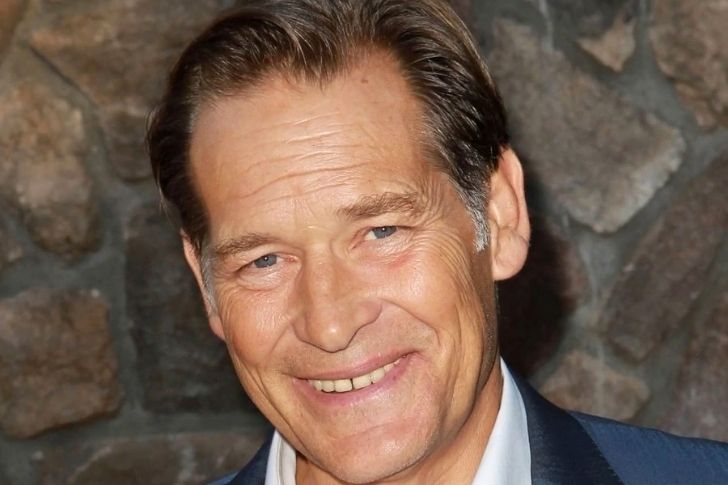 James Remar was initially cast to play Corporal Dwayne Hicks in the box-office hit Aliens. However, after only a week of filming, he was jobless. Years later, he admitted that he faced problems with addiction, which is why he was fired from the film. He was replaced by Michael Biehn. The James Cameron-directed film was released on July 18, 1986, and eventually earned a whopping $183 million in the worldwide box office. This is 10.8 times its budget of $17 million, according to The Numbers.
He might have lost this one, but he still landed a lot of acting credits in movies after this unfortunate incident. He went on to star in films like Rent-A-Cop and The Dream Team. Among his most recent films are Once Upon a Time in Hollywood in 2019 and Dead Reckoning in 2020. Indeed, it's never too late to change from one's wicked ways.
Holly Hunter
Project: Chicken Little
The animated film Chicken Little was initially envisioned as a girl that is why Holly was cast to record the voice. However, amidst the inexplicable pressure from the recording studio, the character of Chicken Little was re-written in the opposite gender. In the end, Holly Hunter was axed while Zach Braff took away the role that she spent months dubbing. The movie was released on November 4, 2005, and was a box-office hit after scoring $314 million gross, which is twice its production budget of $150 million.
Hunter is an award-winning actress in the US who won trophies in numerous prestigious award shows, including an Academy Award, Golden Globe Awards, and a BAFTA Award. Among the projects that she landed after her mishap with the movie mentioned, she made an investment in the TV series Saving Grace, not just to act but also as an executive producer.
Gilbert Gottfried
Project: Aflac Duck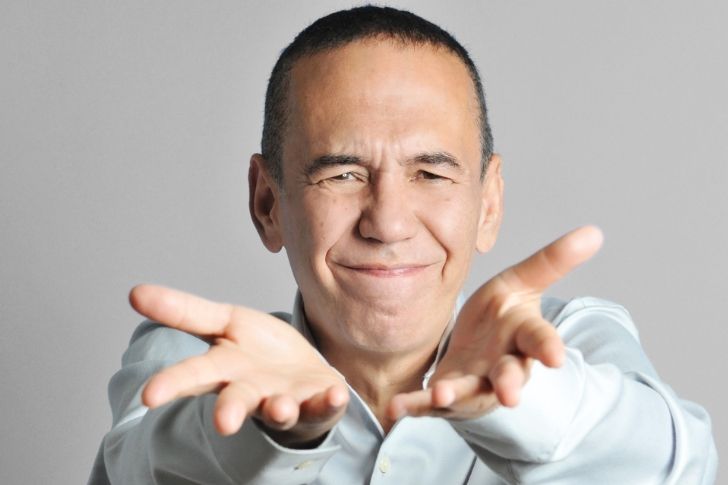 When it comes to social media, especially for celebrities or people of prominence, it pays to be extra careful when it comes to the things they say. Just take what happened to comedian Gilbert Gottfried as a good example. He has been the voice for Aflac Incorporated's popular mascot for years now. However, that didn't stop the insurance company from firing the actor after he posted a series of disrespectful jokes about Japan on Twitter. Gottfried certainly should have known better, considering the fact that Aflac actually does over 75% of its business in Japan!
This wouldn't be the first time he has been embroiled in a similar controversy, so we can only hope that he has learned his lesson this time. Following this, the company launched a nationwide casting call to find a replacement for the actor. Presently, Aflac Duck is being voiced by Daniel McKeague.
Erinn Hayes
Project: Kevin Can Wait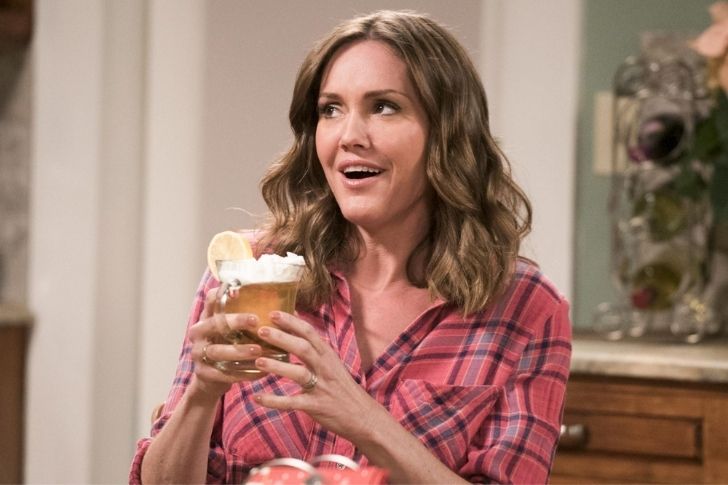 Getting fired from any job can be a pretty big blow for anyone, but there's extra pressure when it's something as public as a television show. For actress Erinn Hayes, she had to confirm via social media that she had been removed from the cast of the show Kevin Can Wait after just a season of being onboard. While she was gracious about her exit, even thanking the support she had received from fans of the series, many were actually shocked by her sudden departure. Particularly, how things ended for her character.
The show's executive producer did explain why Hayes' character had to be deceased, saying that it was necessary for the storyline. According to them, the show was simply moving toward a different direction and the fact that she had been fired does not reflect Hayes' performance. To the actress' credit, she really gave the character so much life, which is why it's understandable why so many were saddened and disappointed by her exit.
Judy Garland
Project: Valley of the Dolls
If you thought that only new actors and actresses experience getting fired from job, you are certainly mistaken. Even one of Hollywood's biggest stars can go through the same rejection. Just take Judy Garland and her brief involvement with the film Valley of the Dolls. As some movie buffs might already know, Garland was supposed to portray the role of Helen Lawson in the novel's film adaptation. Lawson was described as being a battle-scarred Broadway icon and is said to have been based upon Ethel Merman.
However, once they got on set, complications began to arise. According to reports, there was a degree of tension between the producers and the actress. Patty Duke, one of the actresses who starred in the final version of the film, also once spoke about how director Mark Robson had treated Garland terribly during shooting. Garland was fired from the film, though Fox insists that she resigned instead.
Harvey Keitel
Project: Apocalypse Now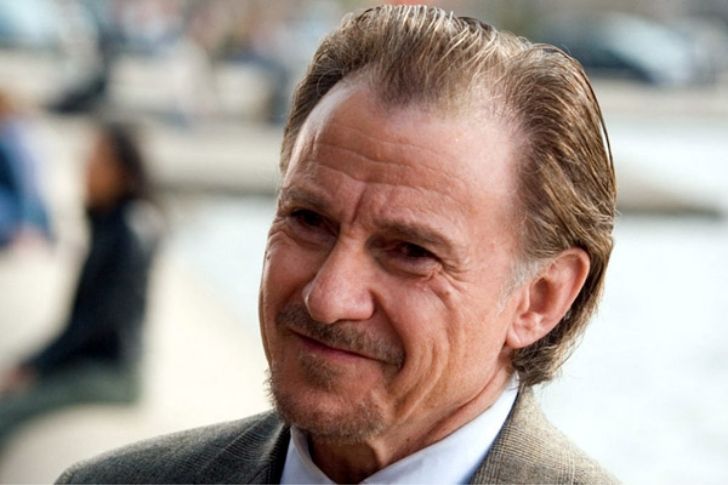 For many actors, getting fired from a big production might seem like a career blow that'll be difficult to recover from. In some cases, however, it might be a blessing in disguise. To provide some background, Harvey Keitel wasn't director Francis Ford Coppola's first choice when it came to the role of Willard. In fact, he wasn't even the second choice. The role was supposed to go to Steve McQueen, but the actor did not want to travel overseas to film. It was next offered to Al Pacino, who refused because he was not keen on the idea of shooting for weeks in dense jungles, even if insurance was included.
Before the role landed on Keitel's lap, it had been declined by others like Jack Nicholson and James Caan. The irony here is that Keitel was eventually fired six weeks into production. He may have lost out on the role, but considering all the complications that happened during filming, it's safe to say that he got off scot-free.
Lori Petty
Project: Demolition Man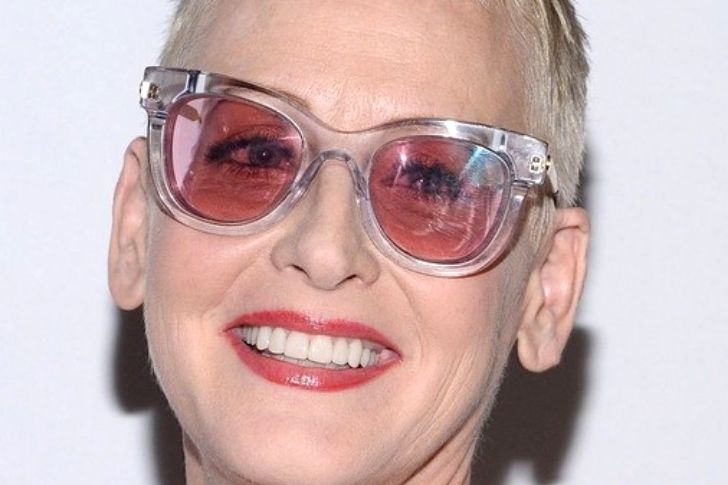 Sandra Bullock got her first major film role in Demolition Man, but did you know that the film was originally supposed to star actress Lori Petty instead? Following her impressive performances in the blockbusters A League of Their Own and Point Break, Petty was cast in the sci-fi film alongside Wesley Snipes and Sylvester Stallone. Sounds like an excellent cast, right? Well, three days into filming, Petty was fired and replaced by Sandra Bullock. The reason for it? Petty and Stallone didn't get along. There were also reports that the studio backing the film was also unhappy with her scenes.
She may not have received credit for this, but considering the film's other stars complained of the miserable filming environment, Petty was certainly better off. It didn't affect her career much, either, and the actress continued to star in other hit movies later on. It's quite interesting how this worked out for the best, right?
Sean Young
Project: Charley Boy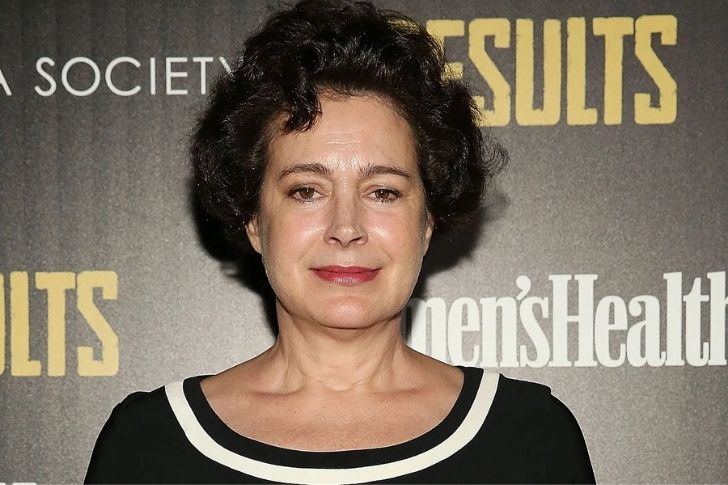 Actress Sean Young was one of the biggest stars of the '80s, thanks to her performances in some of the decade's most popular films. This includes the likes of Blade Runner, Wall Street, Stripes, No Way Out, and Dune. She graced the covers of many magazines and her popularity was only set to rise even further in the future. However, it seems the stars didn't align for the actress. Following her success streak, she was fired the low-budget film she was directing after she had a public argument with one of the staff.
According to the film's production crew, the actress later burglarized their rented studio office whilst she was there to pick up some of her own belongings. Young allegedly took two production computers that were being used for editing, which were worth thousands of dollars each. On top of that, information about the film was also taken, grinding the entire project to a halt. Lawyers were eventually involved, this led to the further decline of the actress' career.
Kel O' Neill
Project: There Will Be Blood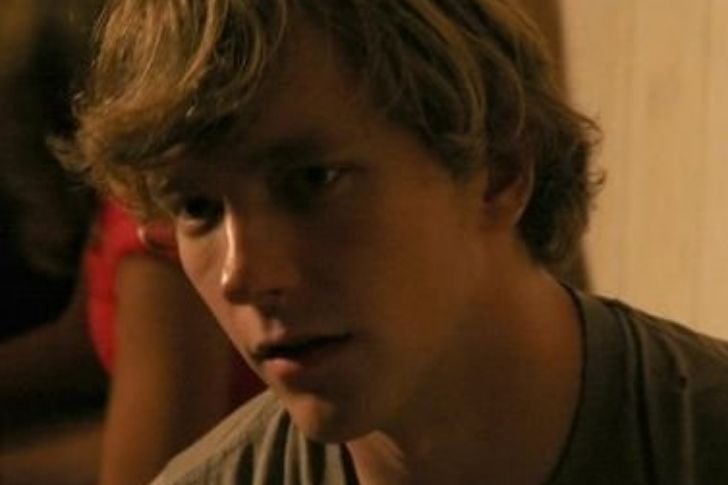 The Oscar-winning film There Will Be Blood starring Daniel Day-Lewis and Paul Thomas Anderson is one of the most memorable films in recent years. However, even a production as well thought-out as this one also underwent casting changes during production. One such casualty was actor Kel O'Neill, who was meant to portray pastor Eli Sunday. He ended up getting fired from the role just two weeks into filming. The reason? Reports suggest that he was intimidated by Day-Lewis, but the actor did set the record straight later on and admitted that he simply didn't have a degree of chemistry with his co-stars.
Things like these aren't entirely uncommon, whether it be a big production or an independent film. Some actors are able to work through their differences and still produce masterpieces, while there are those that simply cannot. Paul Dano replaced the actor in the role and delivered an impressive performance as well. As for O'Neill, he admits that he still has not watched the film.
Lee Coleman
Project: Jason Takes Manhattan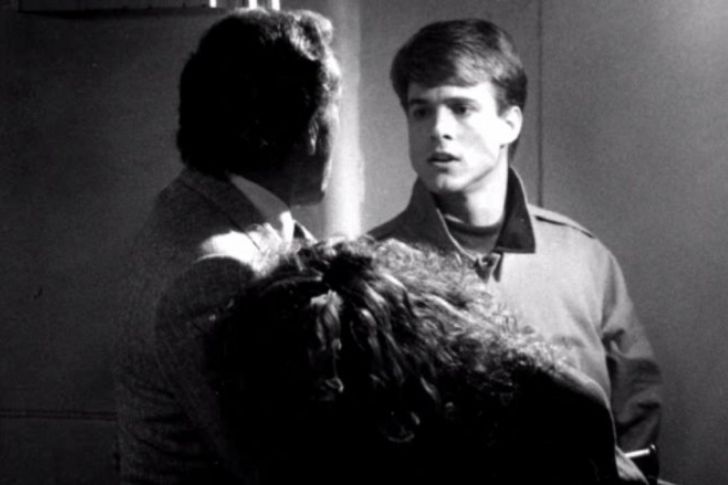 For veteran actors, even ones who have been acting for a few years, getting a rejection slip is just another aspect of work they have to deal with. Castings are never truly permanent, and actors can get the boot even after they have been filming for weeks! However, for the newbies in the industry who are seeking their big break, getting fired from a job might feel as if the end for their career. This must have been the case for actor Lee Coleman, who got fired from his first major shot at a starring role.
This was back in 1989 when he was filming for the slasher movie Jason Takes Manhattan. He was supposed to play the role of Sean Robertson, but just a few days into shooting, the production company changed their mind about their investment in the young actor. It may not have been the best introduction to the industry, but we're sure he learned plenty through the experience.
James Purefoy
Project: V for Vendetta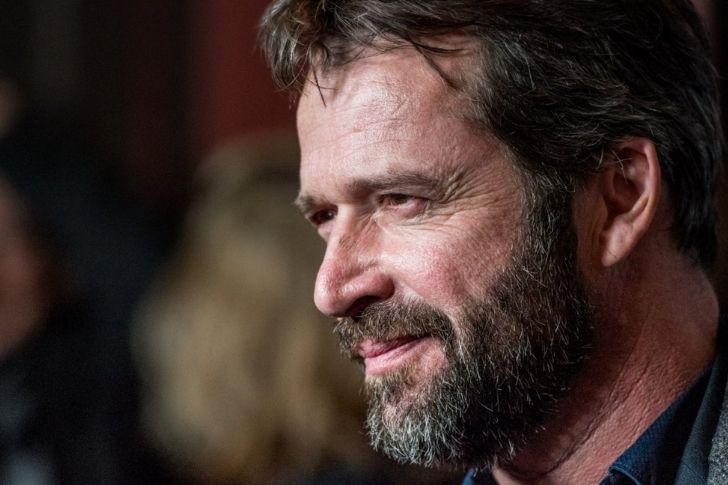 Casting the right person for a role can be a very difficult process. In some cases, changes can happen abruptly when a producer or director finds a more suitable actor for a role. This was what James Purefoy experienced when he was terminated from his role in the cult-favorite film V for Vendetta. Production thought he was simply not menacing enough for the role. Of course, the fact that he was still a relatively new actor didn't help either. At the time, he had only starred in small roles for Resident Evil and A Knight's Tale.
Unfortunately, six weeks into filming, director Joel Silver decided that he was simply not the right fit. Purefoy was replaced with Hugo Weaving, who has proven himself in similar roles before. While it is all part of investment planning, it doesn't change the fact that occurrences such as this will likely sting quite a bit.
Dougray Scott
Project: X-Men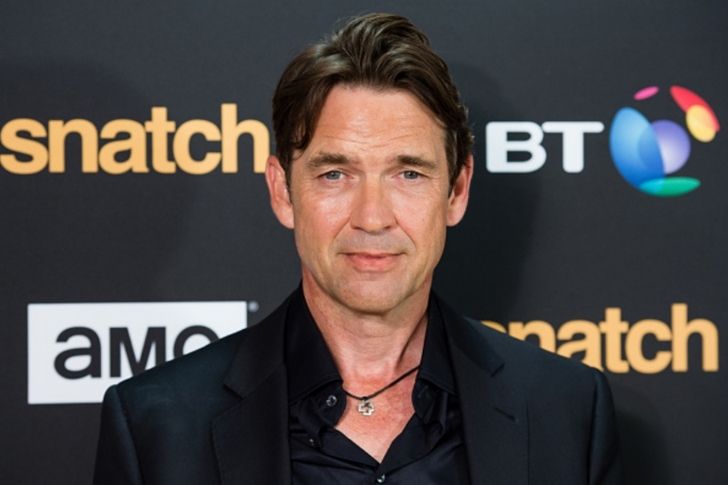 Did you know that Wolverine could have been played by an entirely different actor? The year was 1999 and Dougray Scott was set to become of the industry's most in-demand actors. After all, he was personally chosen by Tom Cruise for the villain role in M:I:2, and had also just landed the lead role in Bryan Singer's X-Men. We're sure many anticipated his performances for both, but the actor later had to choose between the two big productions he was set to be part of. Due to delays and other issues, schedules for M:I:2 overlapped with that of X-Men, which left Scott with no time to film for the latter.
It is also worth mentioning that the actor suffered an injury while on set, causing further delays in M:I:2's schedule. With production date for X-Men nearing, the studio had no choice but to let Scott go and give the role to Hugh Jackman.  After all, a lot of investment money was on the line.
Richard Gere
Project: The Lords of Flatbush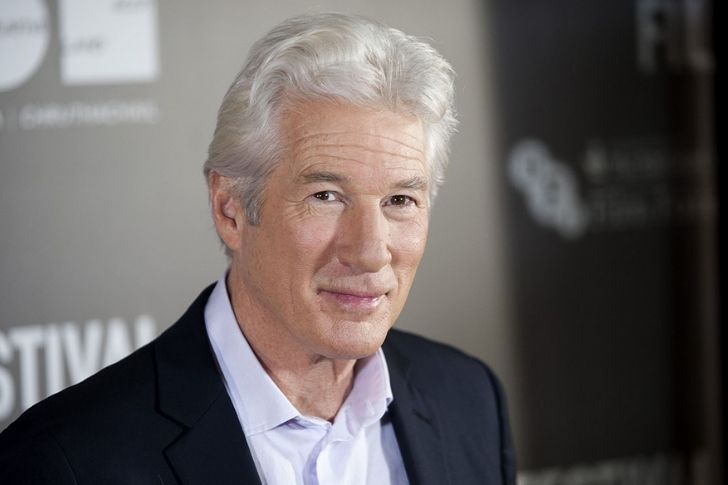 There are many stories surrounding Richard Gere's time filming The Lords of Flatbush, which reveal the reason why the actor got fired. The most enduring, of course, are the reports that there was heated tension between him and Sylvester Stallone. In an interview, Stallone seemingly confirmed all the allegations, and recalled an experience where he was "grabbed" by Gere during an improv. Stallone described the actor as being "impossible to deal with" because Gere stayed in character the whole time.
Suffice to say, it could have only been a difference in methods, but it their feud continued all through filming. After he got the boot, the role of Chico went to actor Perry King. It may have been years since then, but it seems these two have yet to let go of their grudges. In 2006, Stallone said that Gere still dislikes him.  Chemistry is important when filming, so don't expect these two actors to share a movie credit any time soon!
Gig Young
Project: Blazing Saddles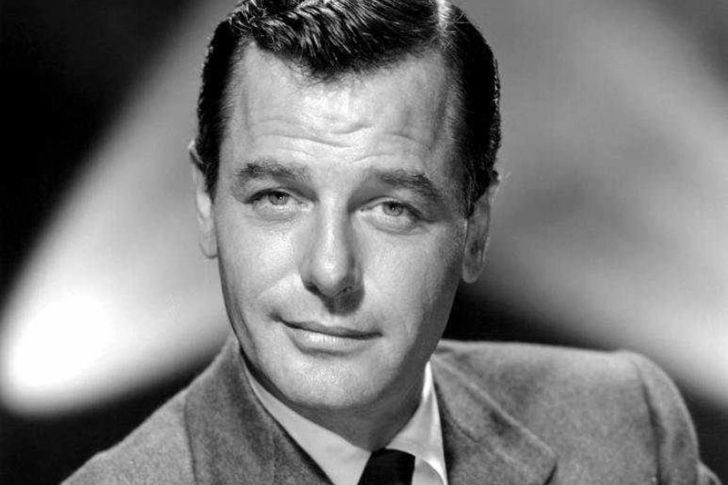 These days, only a few people would remember actor Gig Young, but four decades ago he was one of the biggest names in Hollywood. In fact, he was a former Oscar-winner whose career went into a decline and never quite recovered from it. During his peak, he was often cast in the role of charming gentlemen and frequently received lead roles. Needless to say, he was well-loved within the industry and also had many fans who followed his projects. His performances received plenty of praise and he even got credit as a host for Warner Bros. Presents.
However, his colorful onscreen image was disguising something far darker. Eventually, reports surfaced about the struggles he was facing personally. Things came to a head when he fainted on the set of Mel Brooks' Blazing Saddles due to his issues with alcohol. Young was fired from the film and never really quite recovered the brilliance of his earlier career.
Kurt Sutter
Project: Mayans M.C.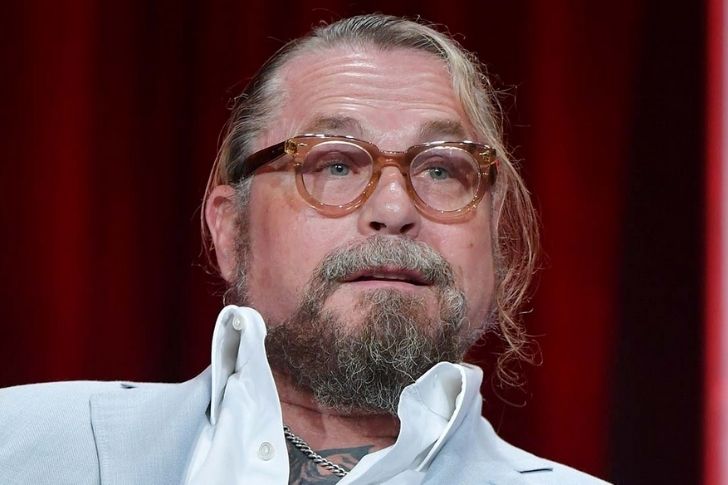 It's safe to say that one of the factors for career longevity in Hollywood is to think twice before saying or writing anything. After all, the shows that the industry produces have great degree of impact on its viewers. However, nobody seems to have given Kurt Sutter this memo, considering that is exactly what got him fired from his own show. The "joke" he wrote into the script was aimed at Disney and was his way of "hitting back" at the studio for trying to meddle with the production of his own program. In an interview, Sutter admitted that it was his own fault for "underestimating" the power Disney had.
As you might already now, Sutter was the writer, director, and producer for the shows The Shield and Sons of Anarchy. The latter, of course, provided inspiration for Mayans. While we're sure this wouldn't be too big of a blow to his career, we wonder if it'll make him think twice about his words next time.
Roseanne Barr
Project: Roseanne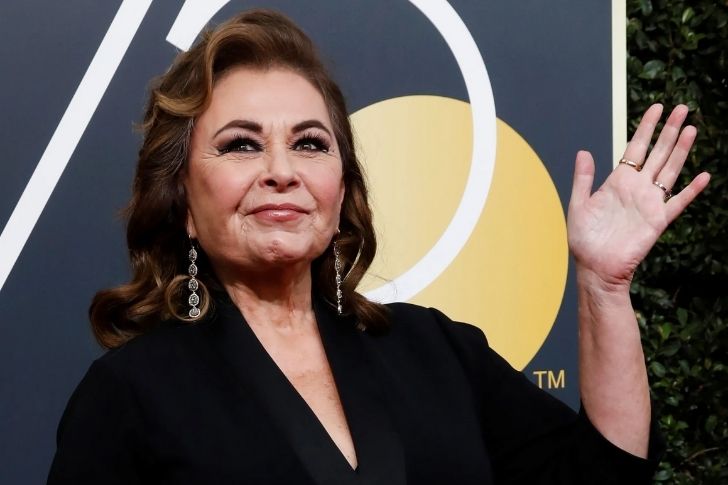 It's one thing to get fired from a show and a whole other deal to get the entire program canceled. However, this can happen to anyone, even popular programs such as Roseanne. Of course, many will say that the cancelation was deserved, considering its main star's insensitive and tone-deaf opinions, which were posted on social media. The funny thing is that the show had just returned to television, and quite successfully so, before all of it came crashing down. The fall happened quickly and following a year of success for Roseanne Barr. Her show had record ratings, but it wasn't enough to save it from getting the axe.
The president of ABC Entertainment, Channing Dungey, was first to condemn the actress' posts online. Saying that it was inconsistent with their values as a network and as such, they have chosen to completely shut down the production. Surely no financial advisor would be happy about this, but in this case, their choice was completely valid.
Brett Butler
Project: Grace Under Fire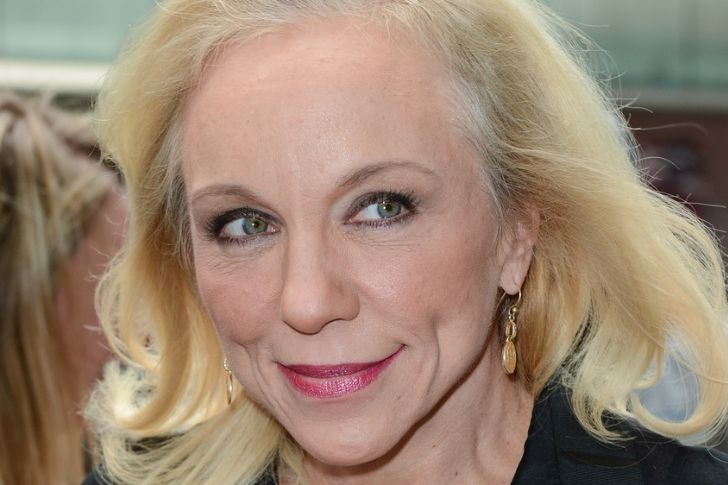 During the early '90s, there were many popular sitcoms on television, which included the likes of Home Improvement and Roseanne. Right alongside them is Chuck Lorre's blue-collar sitcom Grace Under Fire, which starred actor Brett Butler. On the show, he portrayed the role of Grace Kelly, who was a single mother simply trying to raise her three children in a small town located in Missouri. The series' humor and relatability led to it becoming a smash hit and its popularity carried it through a number of seasons, before it was abruptly cancelled back in 1998. After five years on air, the show got the axe and many are still wondering why.
According to reports, it all fell upon Butler's shoulders. The actress had been going through a number of personal and professional struggles, which left her unable to perform. There were also rumors that she had many instances of being a "diva" on set. No attorneys were involved, but many were still saddened by the show's demise.
Jeremy Clarkson
Project: Top Gear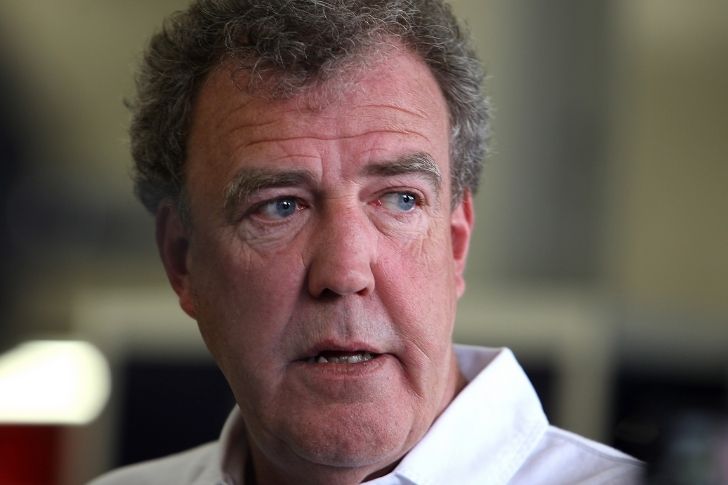 It isn't unusual for established actors or even hosts to feel some degree of invincibility due to the success they have achieved in their field. However, as we have seen on this list, not everyone is afforded this privilege. This is especially true in cases where the person's behavior and actions are simply inexcusable. A good example of this would be Jeremy Clarkson getting fired from Top Gear. Some would argue that he basically made the show what it is, but even so, it didn't give him immunity.
As for the reason why, it all began following a squabble between him and the show's producer, Oisin Tymon. The two had quite a public argument, which was brought on by the fact that no hot food had been provided after a day's worth of shooting. It wasn't just an exchange of words that had happened, however. Tymon was said to have been struck in an unprovoked attack. The altercation lasted for 30 seconds and was only stopped after a witness intervened. Needless to say, Clarkson was inevitably sacked.
Clayne Crawford
Project: Lethal Weapon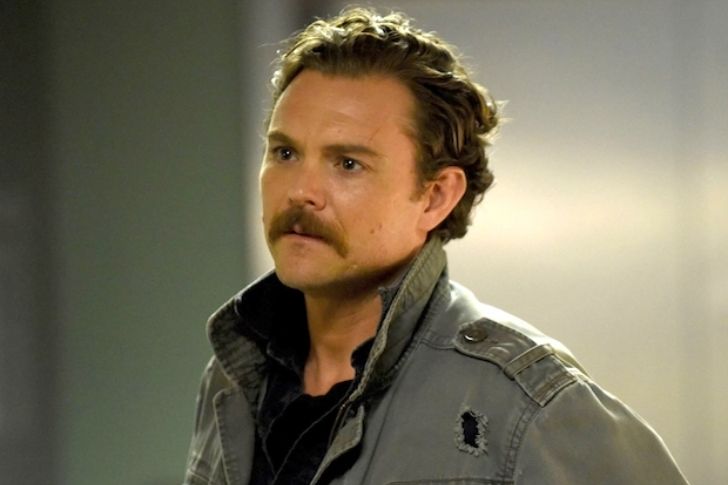 The 43-year-old actor Clayne Crawford has been known to portray the role of Martin Riggs on the Fox comedy-drama television series Lethal Weapon from 2016 to 2018. However, the American actor was stripped of his role in the T.V. after a series of events, which the show's executives describe as him behaving poorly towards cast and crew members. By the time he left, it had already been happening for months, for which the actor was repeatedly reprimanded.
He is also known for his roles in multiple television series, including Rectify and The Glades. He was previously nominated for the Canadian Screen Award for Best Performance in a Guest Role, as well as the Teen Choice Award for Choice TV Actor: Action. To his credit, the actor was extremely passionate about his job, with most of the incidents happening due to work-related happenings.
Paula Deen
Project: Paula's Best Dishes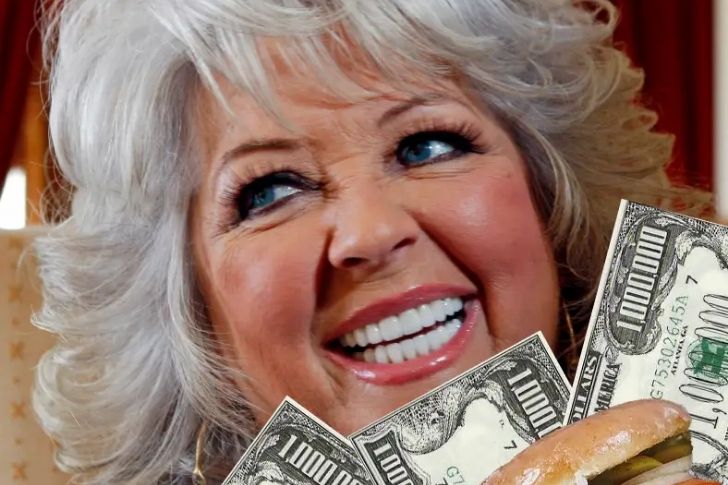 Paula Deen is known as the beloved television personality behind multiple Food Network cooking shows such as Paula's Party, Paula's Home Cooking, and Paula's Best Dishes. The TV show host's fame slowly morphed into a degree of infamy, resulting in the loss of her show and affiliation with Food Network.
It all started in 2013 when Deen admitted to using a racial slur in the past when being deposed in a case brought against her by Lisa Jackson, the former general manager of her Savannah, Georgia restaurant Uncle Bubba's Seafood and Oyster House. Deen allegedly wanted her African American employees to act a certain way at a wedding she was preparing, according to Jackson.  Food Network opted to not renew her contract. Nowadays, Deen is hosting her show Positively Paula not on the Food Network, but on RFD-TV. She still lives in Savannah, Georgia, managing her restaurants The Lady & Sons and Paula Deen's Creek House alongside her sons, Jamie and Bobby Deen.
Matt Lauer
Project: NBC's Today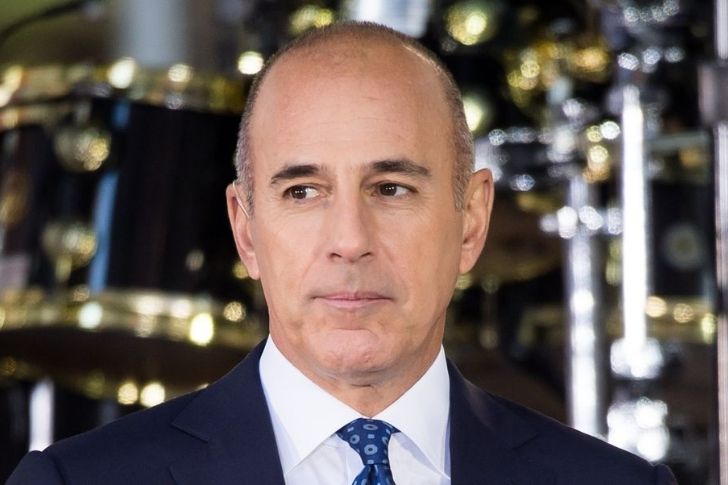 Former NBC news anchor and television personality Matt Lauer was laid off after allegations of inappropriate behavior surfaced. Lauer, 63, joined NBC in 1992 where he was the co-anchor of the early weekday show Today in New York. Shortly after, he also filled in the role of co-anchor with Sue Simmons on the show Live at Five. Ever since then, his career with NBC slowly took an ascending road.
His big break came when he was asked to host the show Where in the World is Matt Lauer?, where every year, he embarked on a five-day journey around the world, broadcasting from places such as The Great Wall of China, Easter Island, the Panama Canal, Bhutan, and many more. This all came to a gradual stop when in 2017, the TV host was accused of inappropriate behavior by an unknown employee when they were in Russia, no doubt filming his show. This led to his contract's termination, as well as the end of his stay with NBC. Shortly after Lauer left, two more women made the same complaints, which undoubtedly made it worse for his career. To his credit, Lauer's love life continues to be flourishing, despite his uncertain future in journalism. Following his separation from Annette Roque, sources have gone on to say that Lauer has been dating public-relations executive Shamin Abas, no doubt being happy despite his multiple setbacks in life.
Danny Masterson
Project: The Ranch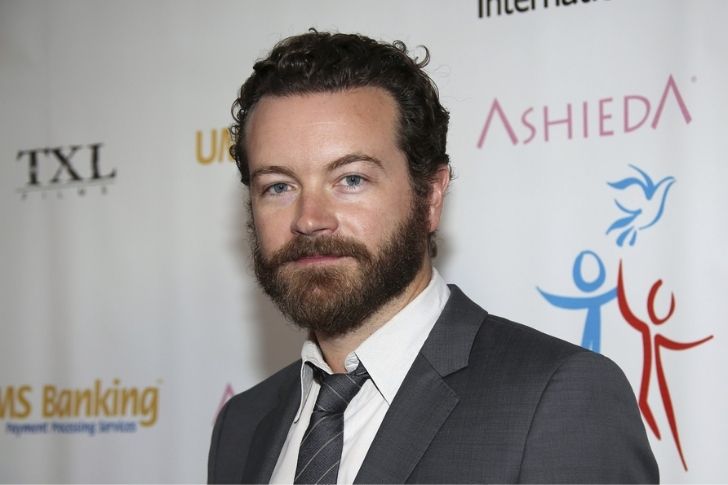 Danny Masterson, 45, is widely known for his role in the hit sitcom That '70s Show, where he played the role of Steven Hyde. Interestingly enough, it's also where the now-couple Ashton Kutcher and Mila Kunis first met. It's also where the longtime friendship of Masterson and Kutcher came to be. It was also because of this friendship that he played the role of Jameson "Rooster" Bennett in The Ranch, working once again alongside his longtime friend Kutcher, who played the role of Colt Bennett.
In 2017, the actor was accused with inappropriate conduct, leading to his parting ways with The Ranch and Netflix, which produced the show. Since his first role in That '70s Show, the actor has been accused multiple times with the same allegations. So much so that lawyers had to get involved. The actor shortly expressed his disappointment in his immediate termination, while also thanking his fans and the show's crew for their ongoing support.
Mackenzie Phillips
Project: One Day at a Time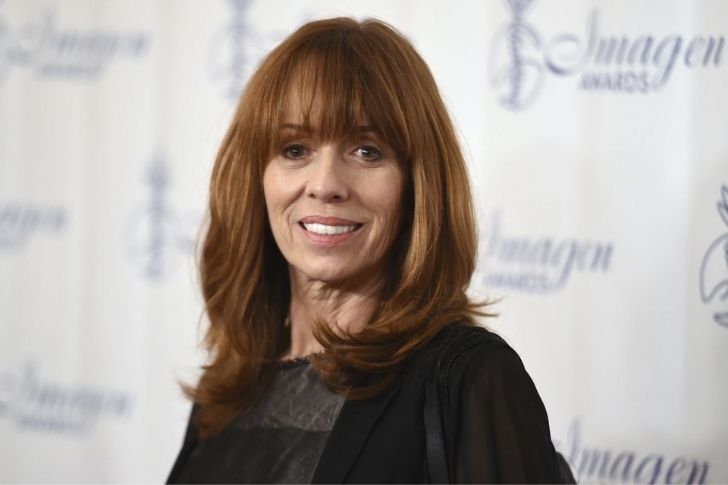 American actress and singer Mackenzie Phillips is better known for her breakthrough role as Carol in the classic '70s comedy film American Graffiti. In the film, she starred and acted alongside Hollywood legends like Indiana Jones star Harrison Ford and director Ron Howard. Phillips' role in the movie stemmed from her following in her dad John Phillips' footsteps by forming the band at the age of 12, where she was then spotted by a talent agent and brought into the film.
This paved new, untrodden roads for the actress, as two years later, she landed a role in the 1975 sitcom One Day at a Time where she played the role of Julie Cooper. This brought the actress even more fame, and a heftier salary to boot. However, it all came to a decline when the actress struggled with addiction and was arrested for disorderly conduct in 1977. To the actress' credit, she still works in entertainment, while also helping others who struggle in similar circumstances to her past self, either through writing books or counseling work.
Charlie Rose
Project: Charlie Rose Show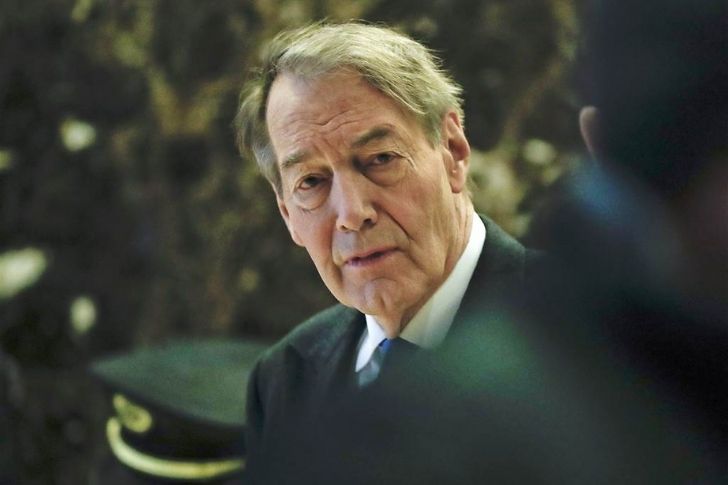 Acclaimed interviewer Charlie Rose first began his career in 1972 as a weekend reporter for WPIX-TV while he was still working in New York with the historical bank Bankers Trust. Not long afterwards, he was hired by then-journalist, former White House press secretary Bill Moyers in his PBS series Bill Moyers' International Report. Here, Rose would be a managing editor, and a year later into his career he was named the executive producer of Bill Moyers Journal. All of these roles established a solid foundation for what will be his very own show, The Charlie Rose Show.
However, all good things must come to an end, and in 2017, Rose was fired from his jobs in both CBS and PBS. This was in light of multiple allegations concerning his inappropriate conduct by eight women. In 2018, the tally grew to 27 more women, all of whom had been working with the interviewer for over 30 years. Due to this, he had to hire multiple lawyers to defend himself. Now, the former TV personality lives with moderate privacy in his Long Island home.
Jeffrey Tambor
Project: Transparent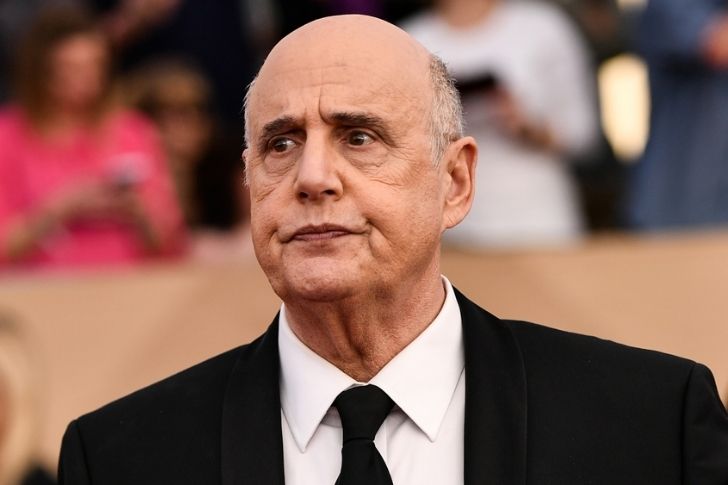 Jeffrey Tambor, known for his roles in sitcoms like The Ropers, Arrested Development, Transparent, as well as the film The Death of Stalin. The actor first started acting at the young age of 12. He later earned theatre degrees at San Francisco State University and Detroit's Wayne State University.
From the '70s onwards, the actor began playing roles in TV shows, later being cast in the crime flick …And Justice for All as a supporting character alongside prominent actor Al Pacino. Decades later, the actor was cast in the leading role as Maura Pfefferman on the Amazon TV show Transparent. However, years later after the show was released, the actor was accused of harassment by his fellow Transparent cast members, Van Barnes and Trace Lysette. This led to Amazon conducting an internal investigation on the matter, which ultimately ended in Tambor's termination.
Brian Williams
Project: NBC Nightly News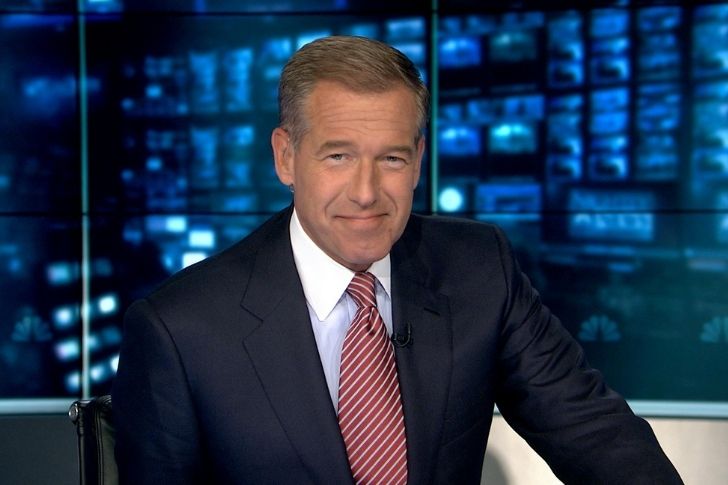 Born as Brian Douglas Williams, the New Jersey native gained fame as the managing editor, as well as the anchor of the NBC network show NBC Nightly News. The Peabody Award-winning newscaster has been the anchor of the show ever since 2004. He has been given credit for boosting the position of the show. Praised as the "most watched TV news anchor in the U.S.", he most notably covered Hurricane Katrina in 2005, further raising his fame as a competent journalist.
This all came to a gradual stop in February 2015, when NBC News President Deborah Turness announced that Brian Williams was to be suspended without pay in his positions. This was because the NBC Nightly News anchor made false claims about an experience he had during the Iraq War. Due to this, several military personnel called him out. Under literal fire, Williams apologized and took back his statements. Although the newscaster was suspended, it only lasted for half a year. The end of which saw him being removed from his role as NBC Nightly News anchor. He is currently a news anchor in NBC's MSNBC channel.
Peter Hunziker
Project: Below Deck Mediterranean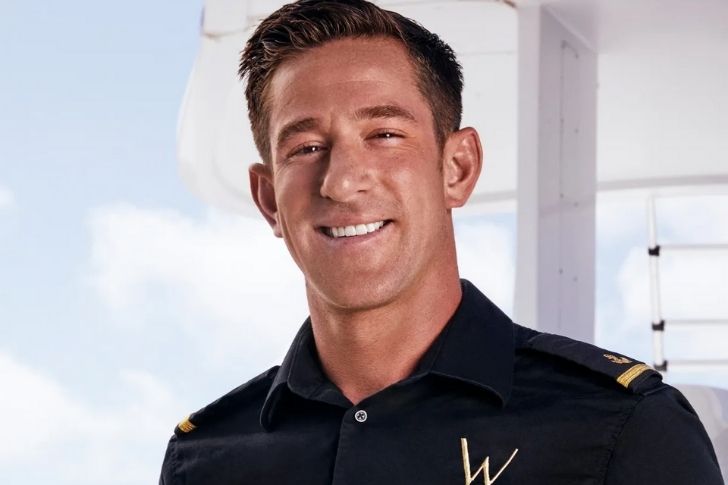 Born in a family of five and the youngest of three brothers, Peter Hunziker was the most energetic of the siblings. The Bravo TV star, from a young age, was quite passionate. He eventually channeled this passion to bodybuilding, wrestling, and football. Hunziker's passion for his hobbies continued to grow to exponential degrees. He later explored boating, which became a lifelong passion of his.
The licensed U.S. Coast Guard eventually landed a role as a deckhand in Bravo TV's reality TV show, Below Deck Mediterranean, during the show's fifth season. However, his role was quickly jeopardized due to him sharing an offensive meme on Instagram, much to his followers' disgust. He was edited out of the season, with Bravo TV terminating his contract immediately. He later posted an apology and advised others to think before they post. Hunziker has gone on to say that he's struggled with employment since his termination but that he's still taking this as a lesson learned.
Stassi Schroeder
Project: Vanderpump Rules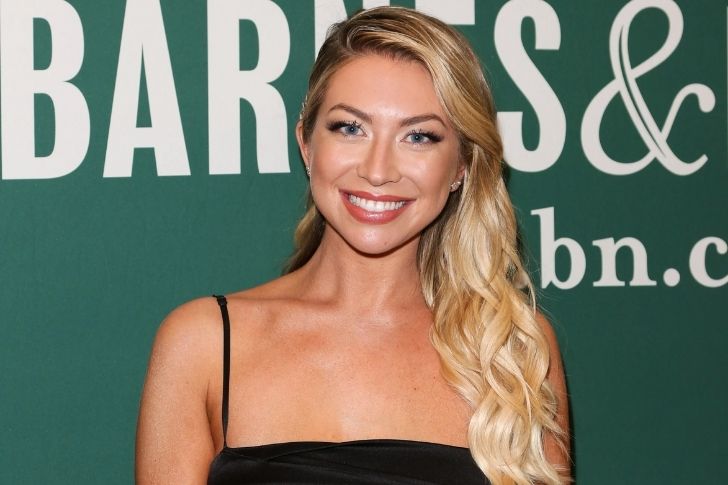 Born as Nastassi Bianca Schroeder Clark, the American TV personality is best known for her past role in the reality TV show Vanderpump Rules. Schroeder's first stint in television started in 2005 when she and her family took place in the reality game show The Amazing Race, where they finished in 7th place. Three years later, she also starred in the reality TV show Queen Bees.
However, it was in 2010 where her career skyrocketed. This happened due to her netting a spot in the reality TV show Vanderpump Rules, headed by the reality TV star Lisa Vanderpump. Here, she takes the credit for being one of the only remaining members of the show. Ironically enough, however, it was here where her career also took a nosedive. It happened when a fellow cast member of African American descent, Faith Stowers, said in an Instagram live chat that Schroeder, alongside another cast member, Kristen Doute, reported Stowers to the police for a crime she didn't commit. After a week, Bravo TV announced that both Schroeder and Doute were fired.
Kristen Doute
Project: Vanderpump Rules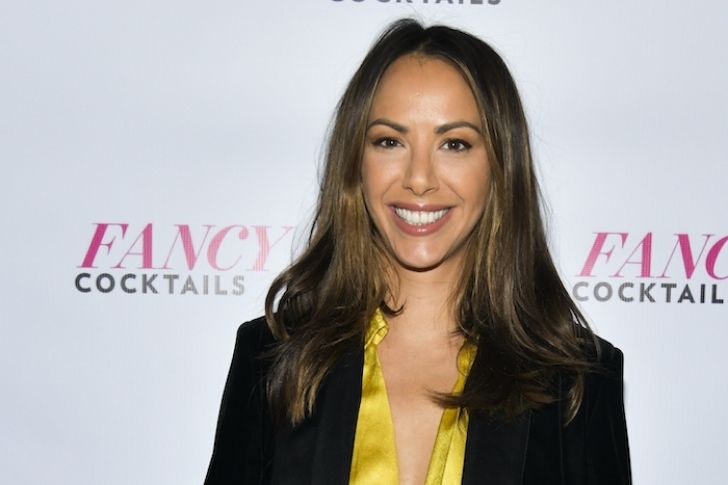 Michigan-born Kristen Doute, 38, is an American reality TV personality, entrepreneur, and clothing designer. She is of Lebanese and Irish descent, and from an early age, has aspired to have a career on-screen. She started by working as a server at Lisa Vanderpump's restaurant, SUR, in West Hollywood, California. She was later cast in Lisa Vanderpump's reality TV show, Vanderpump Rules, due to her looks and charismatic personality.
However, it all fell apart when she and her fellow cast member Stassi Schroeder filed a false police report against Faith Stowers, another fellow cast member. The two were fired from the show quickly after. Doute now works as a businesswoman, using her investment money to start a clothing line named after her niece and nephew, James Mae. Along with her former co-stars, she also collaborated with Nocking Point Wines to release a pinot grigio and a rosé.
Taylor Selfridge
Project: Teen Mom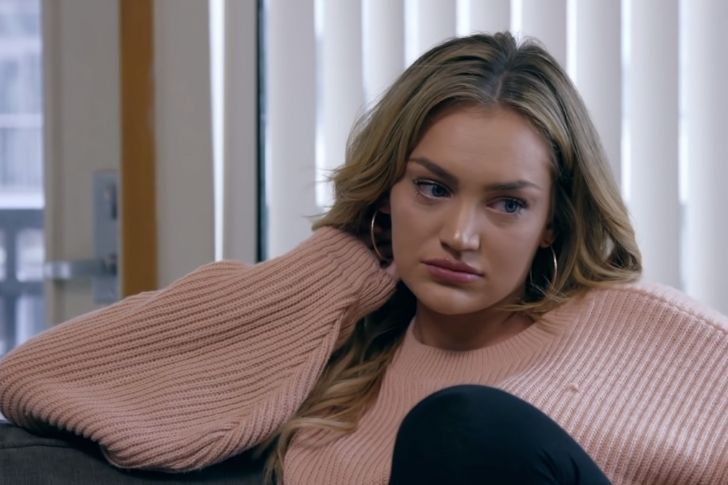 Portland native Taylor Selfridge, 26, is an MTV reality star who's been active in the network since 2017. Before her stints in MTV's multiple shows, she was first a model, gaining fame when she became a contestant on season five of MTV's reality TV show Are You The One? Her next appearance would be MTV's Ex on the Beach and has established herself as a bankable star. She's also known in the show, Teen Mom OG, where she plays a supporting role alongside her on and off partner Cory Wharton. The pair soon welcomed a daughter, whom they named Mila Mae, in 2020. To their credit, although having their fair share of complications, the couple has more than proved themselves to be capable parents to their one-year-old daughter.
By then, she would be en route to celebrating several years of affiliation with MTV. However, it ended when her old tweets from 2012 resurfaced. The public, having deemed her decade-old tweets as offensive and racist, immediately turned on her. The network also quickly cut ties with her, stating that they "strongly condemn" injustice, as well as systemic racism. Shortly after, the reality TV star clarified on her Instagram that it was her who cut ties with the network. Without a doubt, this was a wake-up call for the star, who swore off television and vowed to focus on her child and relationship.
Dee Nguyen
Project: The Challenge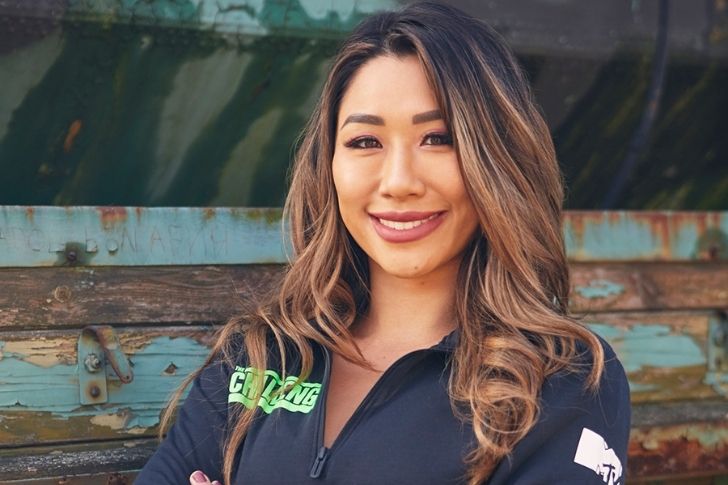 During the height of the Black Lives Matter movement in the US, Dee Nguyen made a controversial remark about the organization that led to her firing from the MTV reality show The Challenge. It all started with a tweet she posted in early June 2020, defending her support for the group, while others believed she was anti-BLM. She then deleted the tweet, but knowing how the internet works, a lot already saw what she said, including MTV.
The network later released a statement about Nguyen's offensive comments and announced it had already cut its ties with the reality star. It said it condemned systemic racism and took a stand with the people who raised their voices against injustice. Realizing the degree of impact of her actions, Nguyen issued a public apology and revealed she supports BLM. She then decided to step away from social media for her mental health.
Hartley Sawyer
Project: The Flash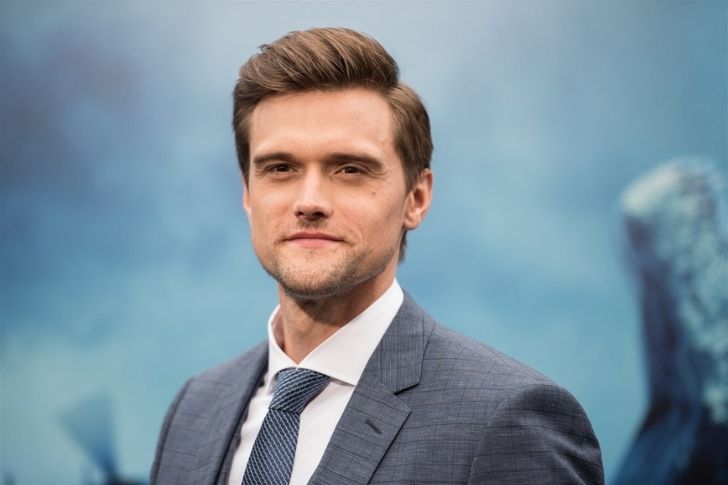 Hartley Sawyer rose to fame for his role in the soap opera The Young and the Restless. The 36-year-old actor also appeared in Kept Man and Caper for some minor acting credits. He also landed the role of Ralph Dibny or the Elongated Man on The Flash. As one of his breakthrough roles, he was already set to become more famous for this role. However, Sawyer did not last in The CW show.
This could have been the actor's big boost in his career if only he had not tweeted unnecessary comments and derogatory remarks online about gender and race. The producers announced Sawyer's departure and decided that they will not allow such behavior, saying such remarks do not mirror their values and policies in their workforce. Although Sawyer already tweeted his apology, it was too late for the star to gain back his role.
Shane Gillis
Project: Saturday Night Live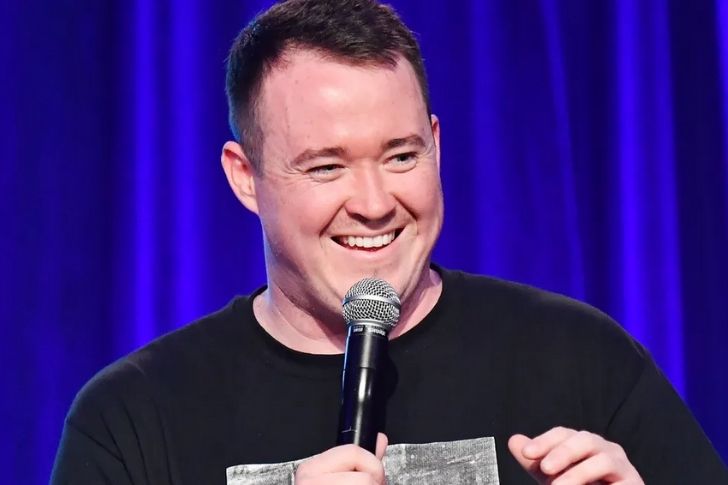 Fans were supposed to see Shane Gillis as part of the Saturday Night Live cast in 2019, only that it didn't happen. Why? After it was officially announced that he would formally become a part of the show's cast members, a clip where he was saying racial slurs resurfaced. The 2018 video was shared on Matt and Shane's Secret Podcast YouTube Channel, showing the stand-up comedian throwing insults while talking about eating at Chinese restaurants.
This caused Saturday Night Live to fire Gillis, saying the show wasn't aware of his negative remarks making rounds online at the time. It found the language the actor used as "offensive, hurtful, and unacceptable" to an incredible degree. The spokesman then apologized to the public and explained the network didn't see Gillis' video earlier. The comedian later released his own statement on Twitter, acknowledging and respecting SNL's decision.
James Gunn
Project: Guardians of the Galaxy 3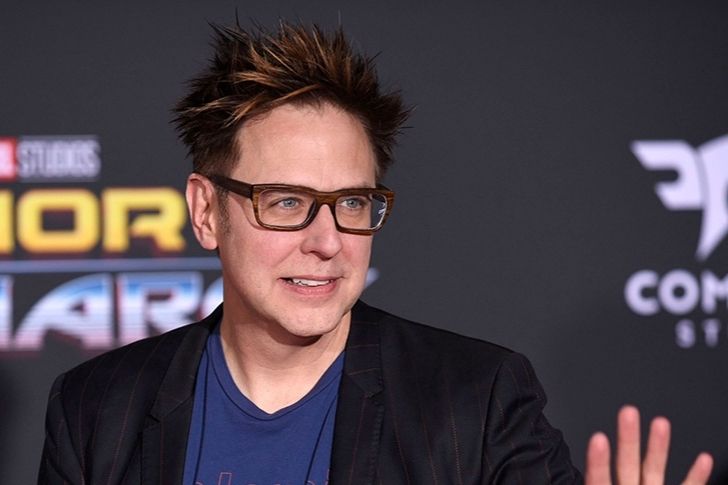 After helming the first Guardians of the Galaxy movies, Walt Disney Studios decided to part ways with the franchise's director James Gunn after his old insensitive tweets resurfaced. In a statement by Disney chairman Alan Horn, he said the "offensive attitudes and statements" found on the filmmaker's tweets back then were inexcusable. He also claimed that it was in contrast with the studio's values, so they came to the decision to cut ties with Gunn.
The tweet in question involved insensitive jokes about sensitive topics, which the 50-year-old producer addressed himself. He tried to defend himself, saying he had since grown as a person and in his work since the tweets were posted. As Guardians of the Galaxy 3's original cast members defended Gunn, giving him credit for everything good he had done on the film series, he was later reinstated as the film's director.
Gina Carano
Project: The Mandalorian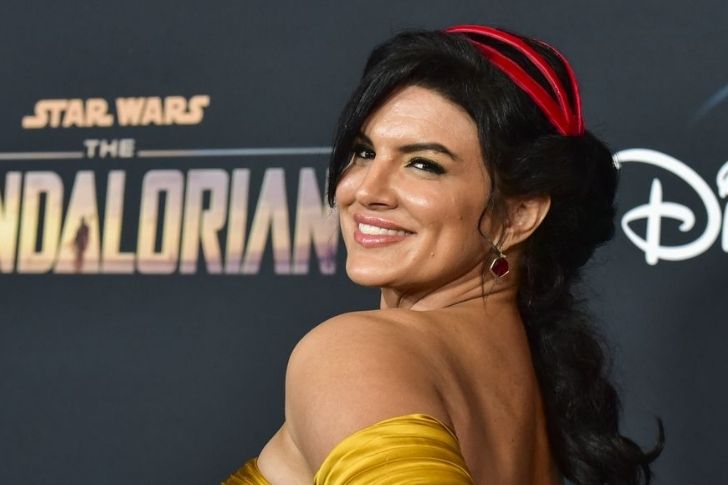 Lucasfilm didn't only fire Gina Carano from the hit TV series The Mandalorian, but they also banned her from the Star Wars universe. The backlash started when the controversial star shared a social media post, comparing the Republicans to being Jewish during the Holocaust.
A Lucasfilm spokesperson then released an official statement about the issue, saying Carano was no longer an employee of the said entertainment company. There may be no way for her, too, to become a part of the franchise in the future. The announcement then touched on her social media posts, saying degrading people based on their cultural and religious identities is unacceptable and abhorrent. Sadly, Disney+'s plan to give the 39-year-old actress her own Star Wars­-theme show is now canceled, along with her removal from several Mandalorian spinoffs. After the degree of controversy, UTA also dropped Carano as its client.
Johnny Depp
Project: Fantastic Beasts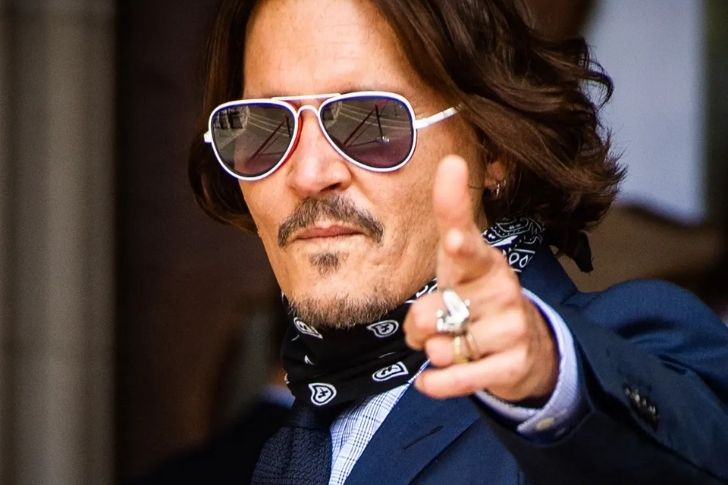 This is probably one if not the most controversial post-relationship drama in Hollywood. Due to an ongoing feud with estranged wife, Amber Heard, Johnny Depp's work has been greatly affected. With the claims thrown against the Pirates of the Caribbean actor, a judge ruled that there was sufficient evidence that he was indeed guilty. This resulted in him being chopped off from the third installment of the Fantastic Beasts franchise. He mentioned that he was "asked to resign by Warner Bros." from the movie, where he played the character of Grindelwald. He also added that he respects the decision and politely "agreed to that request."
Depp and Heard met on the set of The Rum Diary in 2009. They formed an extraordinary relationship that led them to fall in love with each other. By 2015, they got married in a private ceremony. Currently, their lawyers are probably tired of what looks like a never-ending drama between the former couple.
Megyn Kelly
Project: Megyn Kelly Today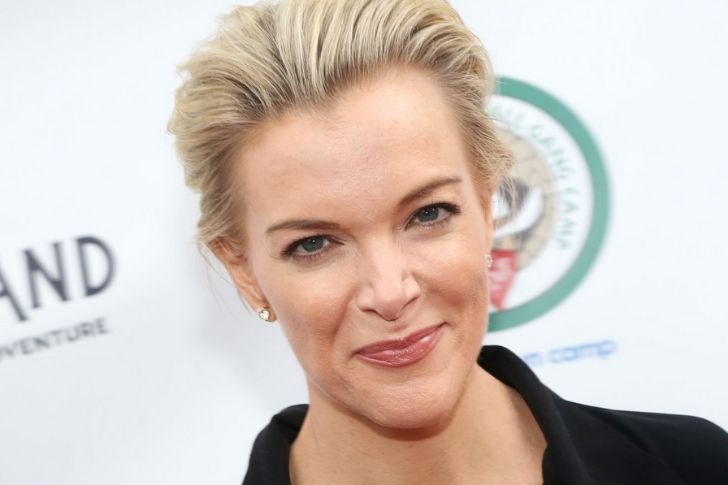 She was fired from NBC for her controversial statement regarding blackface on her very own show Megyn Kelly Today. Her comments probably infuriated the network to the point of canceling the show. Kelly then apologized stating "I realize now that such behavior is indeed wrong, and I am sorry." Megyn Kelly Today officially aired on September 25, 2017. However, due to this incident, it was forced to stop broadcasting on October 24, 2018. This is her second show from NBC after ending her investment with Fox News. The other show she had with NBC was Sunday Night with Megyn Kelly, which lasted for one season.
Since her departure from NBC, Kelly has launched her own production company called Devil May Care Media. Through her company, she also started a podcast last year entitled The Megyn Kelly Show, where she interviews politicians as well as legal commentators.
Max Boyens
Project: Vanderpump Rules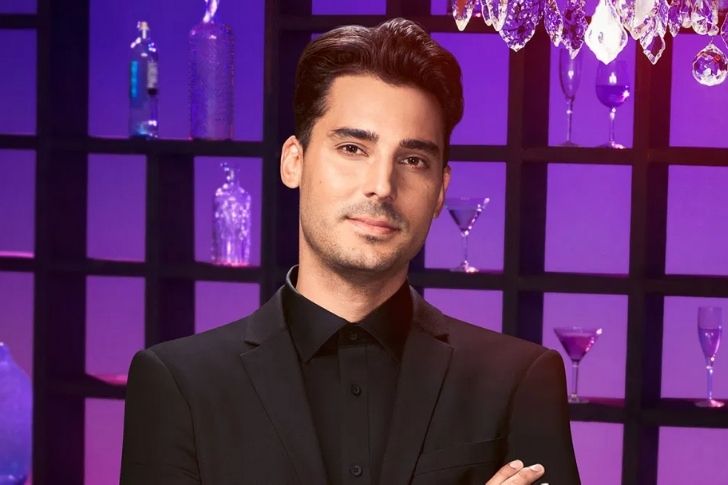 Max Boyens wasn't able to return to Vanderpump Rules after his 2012 tweets resurfaced on social media. In the tweets, he made racist remarks against African Americans and Asians. Unfortunately, his past mistakes would still cost him his job. It's proof that karma keeps receipts. Despite his firing from the show, Boyen was spotted hanging out with his Vanderpump Rules co-stars at events around Los Angeles.
Vanderpump Rules is a reality TV show on Bravo, which started broadcasting on January 7, 2013. It had successfully aired seven seasons when Boyens earned a credit on the show. Surprisingly, he was not the only cast member to get fired. His co-star Brett Caprioni was also removed from the show for a similar reason: racist comments. According to an article from Bravo in April 2021, even for their absence, the show's ninth season still pushed through and reportedly began filming.
Mark Webber
Project: Stumptown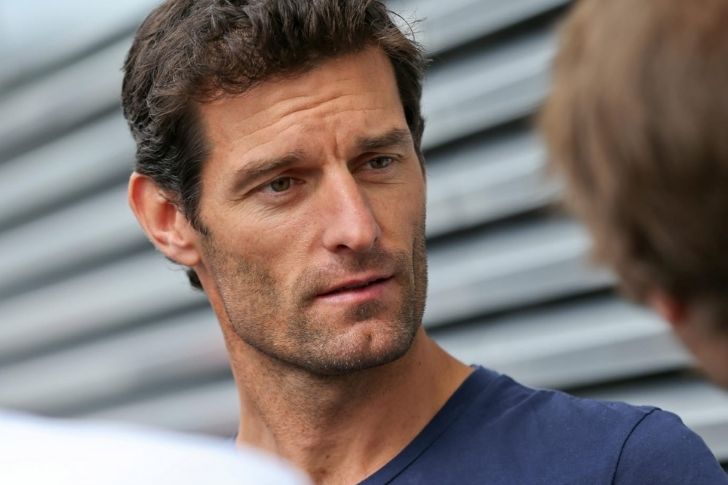 Mark Webber was set to act in ABC's drama Stumptown alongside Cobie Smulders, but he was unexpectedly replaced by New Girl alum Jake Johnson. The supposed reason for this was because Webber was not handsome enough for the role, so he was fired. He then posted a series of tweets expressing his sentiment regarding the unjust firing. He mentioned that it's meaningful for him to impart the "real pain" he and other celebrities experienced in the industry.
Though the project was taken away from him, it wasn't that long after that he starred in the drama film, The Place of No Words. Aside from being part of the cast, he also earned directing and producing credits for this movie. Stumptown, on the other hand, was renewed for another season but was eventually canceled. ABC Studios was also reportedly looking for a network or streaming platform to sell them the rights to air the second season.
Nick Cannon
Project: Wild N' Out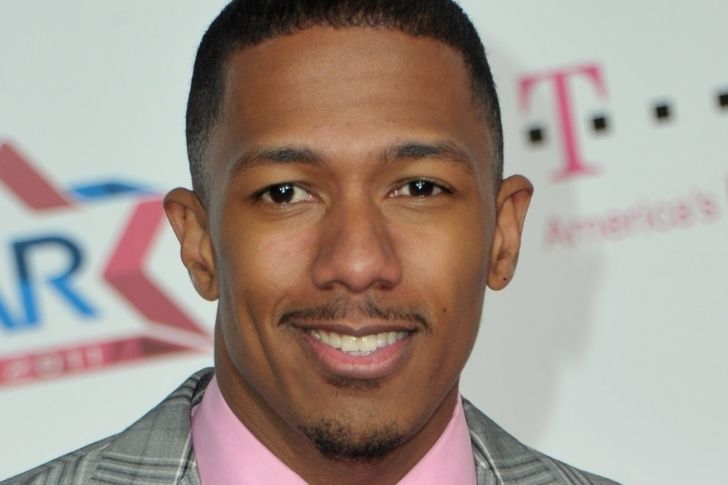 In July 2020, ViacomCBS spread the news that their partnership with Nick Cannon had concluded. The reason for this is due to his controversial comments on his own podcast Cannon's Class. To express Nick's disappointment, he posted a lengthy post on Facebook demanding ownership of the Wild N' Out brand. He also added that he was with the company for two decades and that he wouldn't let himself be bullied or silenced.
Cannon then reached out to the people affected by his statements. He mentioned that he felt sorry for what he said and that it was never his intention to hurt the group. He also added that he tried to mend his relationship with ViacomCBS Chair Shari Redstone by apologizing. However, the company's spokesperson denied the supposed act by calling it "absolutely untrue." Cannon currently has the hosting credit in the highly successful program The Masked Singer.
Garrison Keillor
Project: A Prairie Home Companion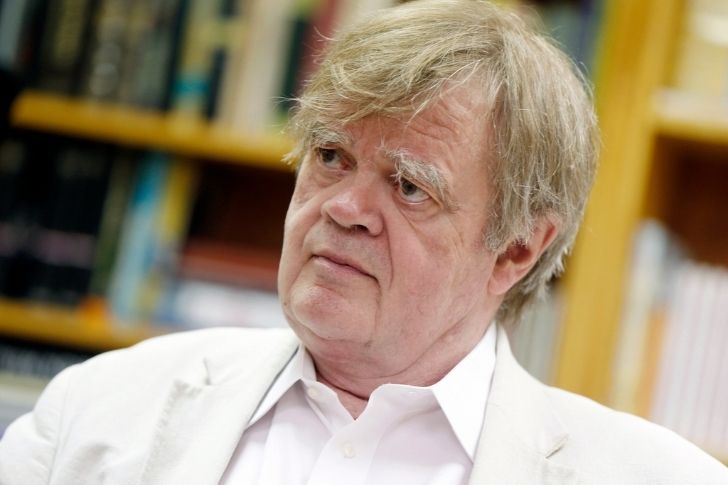 The famous syndicated radio host Garrison Keillor confirmed that he was being fired by Minnesota Public Radio after claims of "inappropriate behavior" surfaced pointing at the radio personality. MPR stated that it was cutting its ties and investment with Keillor, including several private media companies of his. According to the statement he gave to The Associated Press, he mentioned that he was being let go after "a story that I think is more interesting and more complicated than the version MPR heard."
A Prairie Home Companion was Keillor's show in the station. He has hosted it since 1974. The show was broadcasted on 690 public radio stations in the US. The program reached four million audiences in the country every week. In 2016, when he was fired, Chris Thile replaced him as the host and renamed the show to Live From Here. Unfortunately, the reboot only lasted until 2020.
Kevin Hunter
Project: The Wendy Williams Show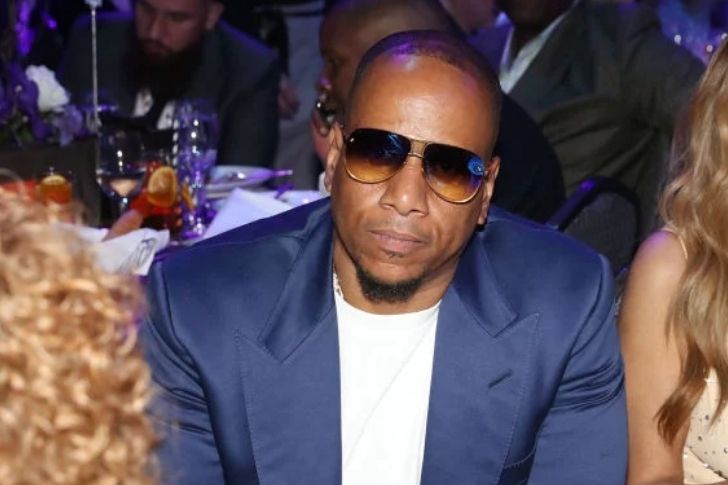 Just a week after his famous wife Wendy Williams called her lawyer to split from him, Kevin Hunter lost another thing from his life, and that is his job from The Wendy Williams Show. A spokesperson of the program mentioned to Us Weekly that he would no longer serve as an executive producer of his former wife's show. However, the production team still sent him well wishes for his 'future endeavors.'
After his controversial split, Hunter was given 48 hours to move out from his Livingston, New Jersey home. Williams reportedly had had enough of his infidelity after finding out that he splurged a lot of money on Ferraris and Rolls-Royces. He also gave his 'decade-long mistress Sharina Hudson' diamonds. He then expressed his regrets and admitted that he's not 'proud of his recent actions.' Williams and Hunter got married in 1987 and have a son.
Jenelle and David Eason
Project: Teen Mom 2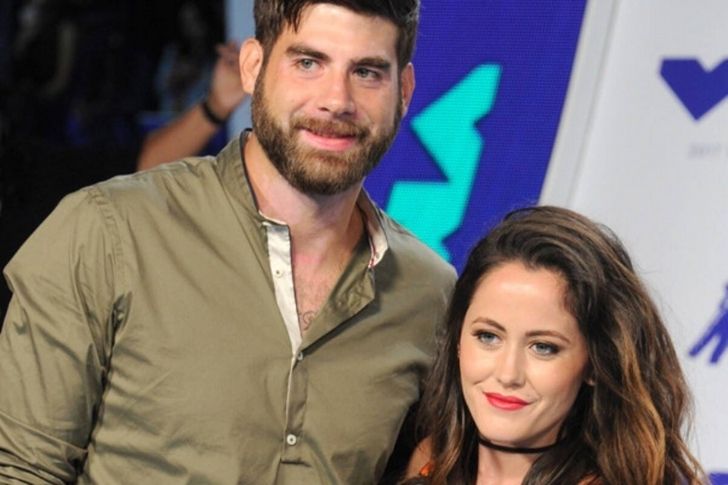 After almost a decade of having a credit on Teen Mom 2, MTV ended their partnership with Jenelle Eason in May 2019. The split was immediately after her husband, David Eason, confessed to putting down their dog. In an exclusive statement gathered by Us Weekly from MTV, the spokesperson of the company confirmed the decision and that it was discussed in February 2018. He also added that they "have stopped filming" with Jenell since April 6, 2019 and do not have plans to include her in the upcoming season. Another result of the incident was Jenelle temporarily losing custody of her three children.
Teen Mom 2 was released on MTV on January 11, 2011, and it revolves around women who became moms at a very young age. Some of the original cast aside from Jenelle are Leah Messer, Kailyn Lowry, and Chelsea DeBoer.
Brett Caprioni
Program: Vanderpump Rules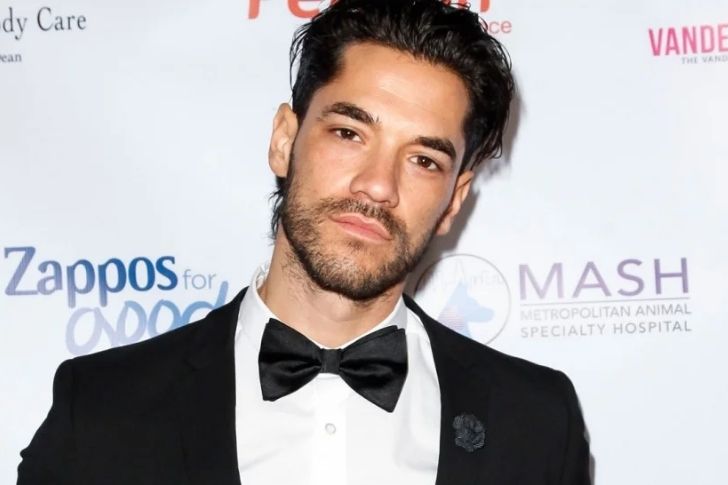 Another newcomer from Vanderpump Rules, Brett Caprioni, was fired from the show after his racist tweets surfaced on the internet. He then apologized for his 'insensitive comments' and also confirmed that his investment in the show had concluded. Lisa Vanderpump would like to let this issue slide since she believes Caprioni has changed. However, Bravo did not want to take risks by affiliating with him any further. Caprioni had no choice but to respect the decision. He also thanked Vanderpump for her opportunity and support that she showed him.
Vanderpump Rules revolves around Vanderpump and the crew of her restaurant SUR, located in West Hollywood, California. It has aired eight seasons on Bravo. According to the network, the filming for the ninth season is ongoing as of April 2021. Caprioni entered the scene in the eighth season together with Max Boyens, who was also fired from the show.
Paula Abdul
Project: The X Factor USA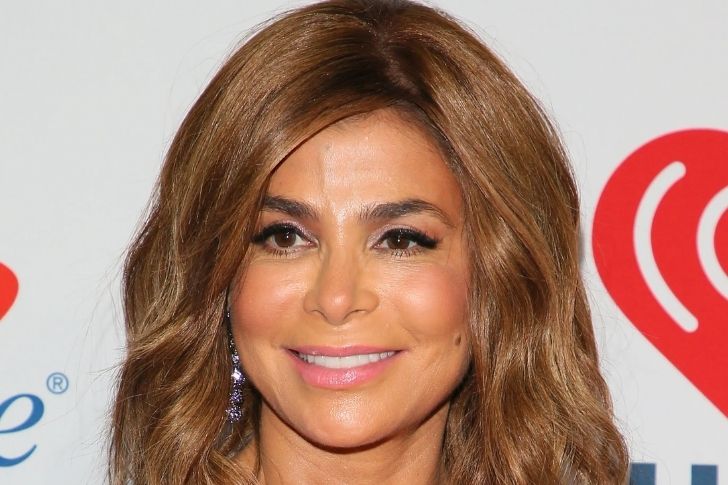 While we understand the need to replace certain celebrities for money management reasons or to bring in someone more popular, it still is quite disheartening to see that even beloved public figures such as Paula Abdul could get booted from a show. Most of us know that she left American Idol amicably, but with The X Factor this was certainly not the case. The decision rested squarely on Simon Cowell's shoulders, but he did work with an entire team to go through what could be improved upon when it came to the show. Unfortunately, their verdict was that Abdul's role was no longer relevant to the program's progress.
It is worth noting that she was a mentor on The X Factor, but the contestants she worked with often got eliminated from the competition early on. Along with some of the controversies she has faced as part of the program, things concluded with her getting the axe.
Natalie Portman
Project: Romeo + Juliet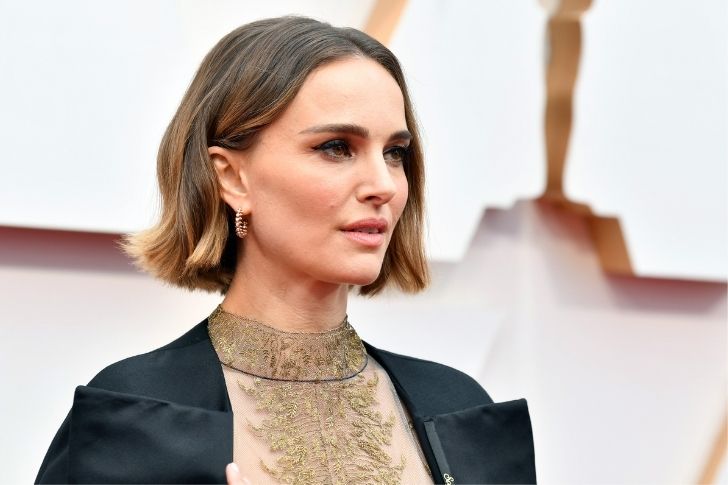 The 1990s adaptation of the Shakespeare classic Romeo and Juliet still remains one of the best and most iconic versions of the film. However, did you know that the movie could have turned out very differently? Instead of Claire Danes, we could have seen Natalie Portman take on the role of Juliet! Portman landed the role when she was just thirteen years old. This was after her film debut in Leon: the Professional, which garnered much praise.
Perhaps this is the reason why filmmaker Baz Luhrmann decided to cast her. However, despite her talent, the actress' age got in the way of her fulfilling the role. DiCaprio was already 21 at the time, so the age gap was not appropriate for both the studio executives and the director himself. As such, they decided not to make the investment and Portman was fired from the production.
Nicole Scherzinger
Project: The X Factor USA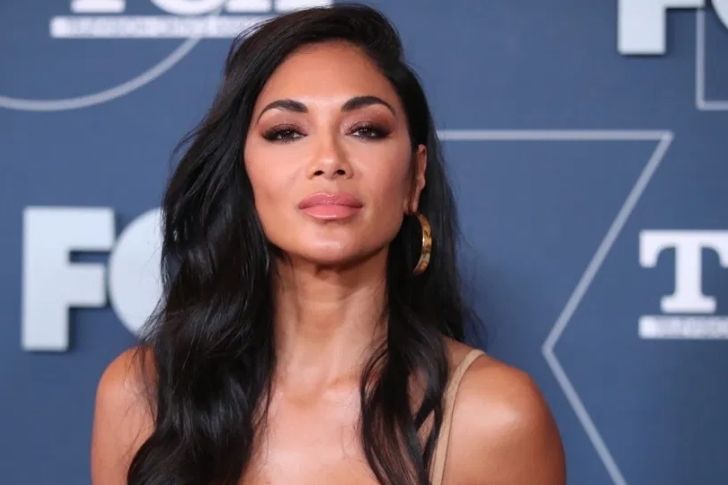 When it comes to jobs in Hollywood, permanence is quite rare. Even the most beloved actors or actresses can get booted from the job for various reasons. The same goes for popular hosts of television programs. Such is the case with Nicole Scherzinger and how she got fired from X Factor. The move surprised many of the show's loyal viewers, considering how great the singer is at her job. Initially, it was reported that the reason for her getting replaced is because Simon Cowell wanted new faces on the panel, as part of his investment planning for the new season.
Unfortunately, she wasn't the only one who got axed from the program. Both Louis Walsh and Sharon Osborne were also replaced.  In this case, all's well that ends well. Scherzinger was able to return to making music and it wasn't that big of a blow when it came to her career.
You've Reached The End