Laughter is the best medicine, and thankfully, it is always available. While people may not be able to go out and witness stand-up comedy first hand, Netflix has provided us with a long list of the best specials. Making people laugh is no easy task because they have different kinds of humor. To one, a joke might be good, but another person might find it offensive. Hence, when comedians deliver their punch lines, they always do their best to make the most number of people break out in laughter that they almost pass gas. The shows on this list do just that – and more! Are you ready to be amused?
Schitt's Creek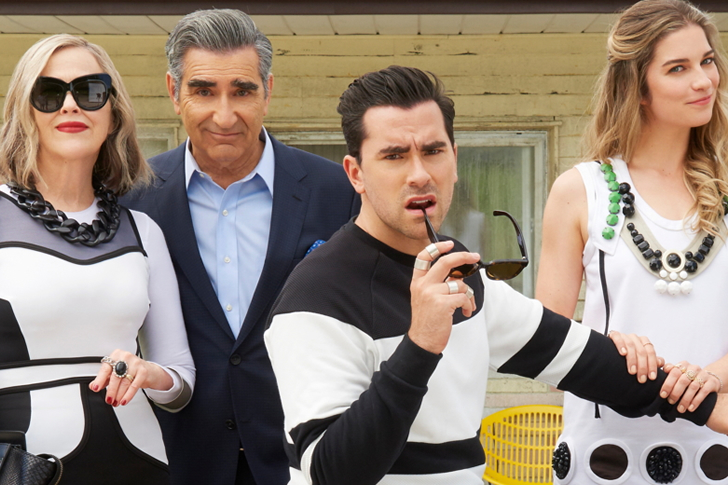 What happens if a person who was born with a silver spoon in his mouth has that wealth taken away suddenly from him? It would be a disaster. Schitt's Creek gives viewers a glimpse into the life of David and Alexis with their memorable gaffes and a good storyline. Losing all investments and becoming poor is such a huge adjustment, but it can prove to be comic in their case. There are now six seasons and 80 episodes, so why not try the first one and get hooked?
The In-Betweeners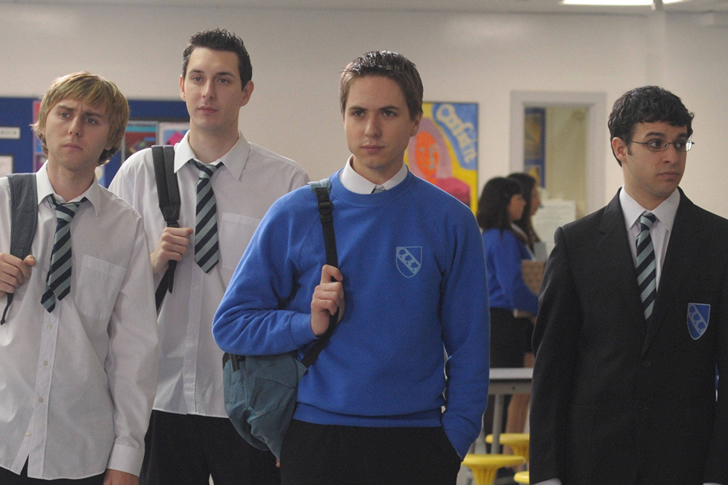 The Brits are known for their being serious, but they can also do excellent comedy. This series is an example of that. The In-Betweeners follows the story of four boys who are struggling as they go through the motions of puberty while in high school. Basing on experience, we know that this environment could turn into the funniest moments. The four guys are relatable, and many love how their values and their characters seem to be in sync. The degree of tension seen when the characters suppress their urges always leads to comedic-dramatic moments.
Crazy Ex-Girlfriend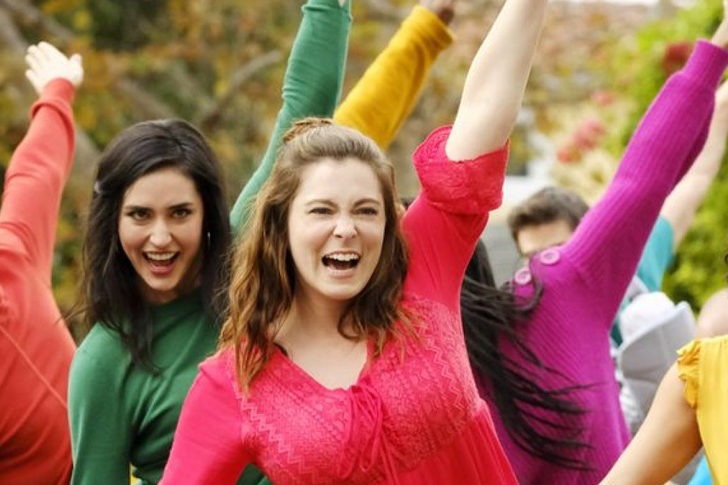 Both music and comedy can soothe the heart, so why not combine them into one? That is what was done precisely with this series. While the title might stereotype women as crazy exes, the series itself is a gold mine for both laughable moments and good music. Look out for the asides made by Father Brah and the expert knowledge displayed by Heather on the mating signals. Credits are given to the characters who deliver their lines at the right moment— and the catchy song numbers to boot!
Shameless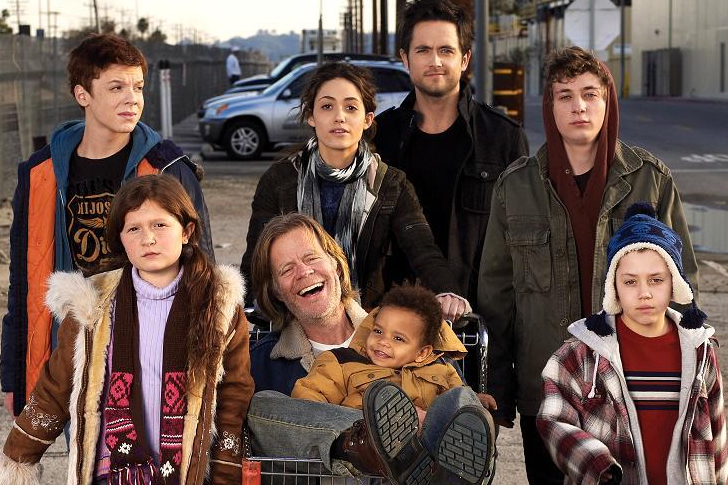 If you want a series that is instantly relatable, go for Shameless. While it is a good comedy show, it also presents the everyday struggles experienced by a typical family. The Gallaghers grapple with the daily issues of vices, mental illness, and even bad decision-making skills. Add a degree of terrible luck to that, and you have a failure on so many levels that is guaranteed to make everyone laugh. One thing that could be admired of this family, however, is their resilience despite the many problems they encounter.
Jane the Virgin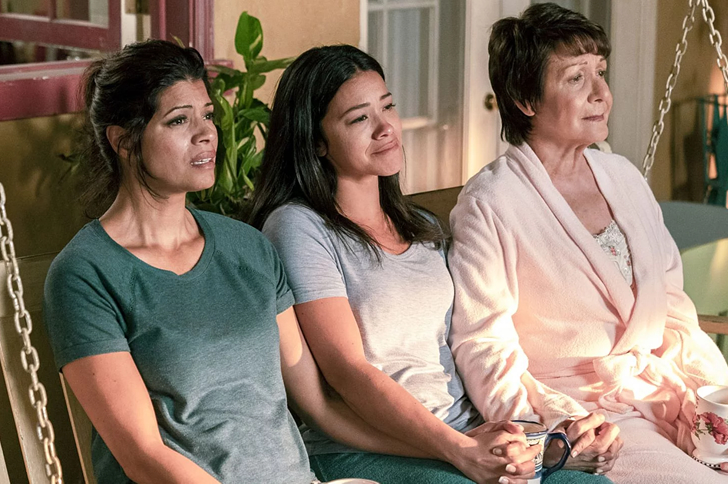 An accidental pregnancy? Why not? This is the plotline of Jane the Virgin, where a young devout Catholic ends up pregnant due to the mistake of a doctor. What results is a plotline that twists at every turn. Meeting the father of the baby and falling in love with him can be a good experience, too. At least Jane need not worry about the child's healthcare and insurance needs. Also, Rogelio's scenes are hilarious! Be warned, though. Watching the show might also make you paranoid about the next visit to the doctor and how one accident could completely turn your world around.
I'm Sorry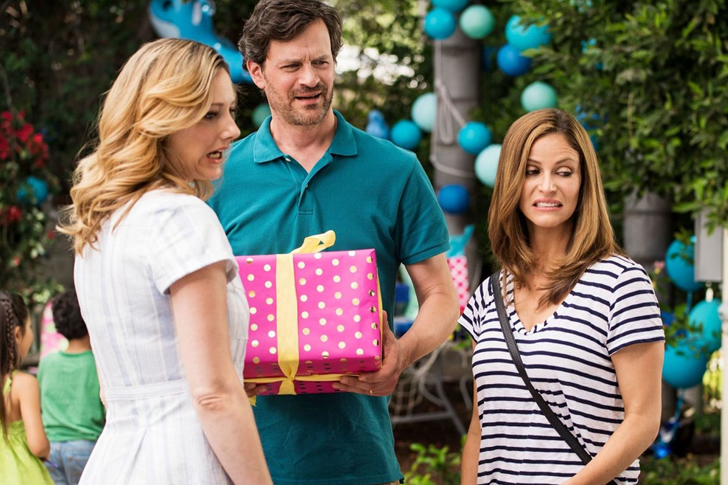 While it only has two seasons, this series led by Andrea Savage can surely make you laugh. It depicts a woman struggling to make her life normal. Funny names pop up in the series, and Savage's comebacks are genuinely savage. There are also weird neighbors, relationship humor, and even parenting mistakes that can make anyone roll on the flooring. The good news is that it has been renewed for a third season and is scheduled to return soon.
The Office
Many people would be surprised that this series is a remake of a classic British comedic property. The original one was more cringe comedy than the mockumentary seen in the American adaptation. There are still cringey moments and a lot of awkward ones, too, but each character can indeed make the audience laugh. There are still serious undertones to it, though, like when they had the episode where the office staff learned about CPR. The cast, however, can be expected to turn any mundane situation into something fun. Credits go to the screenwriter and the actors for the perfect execution!