Netflix seems serious about being funny! In a world full of drama, comedy is instant relief and something that reduces the stress levels of many. That is why it is no surprise that people binge-watch rom-com series and even comedy animated TV series. They are just indulging, and because of how good a show is, stopping on one episode is a disservice to the many investments put in by the show creators, directors, actors, and writers. With too many options, sometimes it not easy to select which ones to watch anymore.
So if you're having a hard time deciding, let's make it easier for you! This article provides a curated list of the top seven best comedy shows of all time that are available on Netflix. Go ahead and find one that suits you.
Atlanta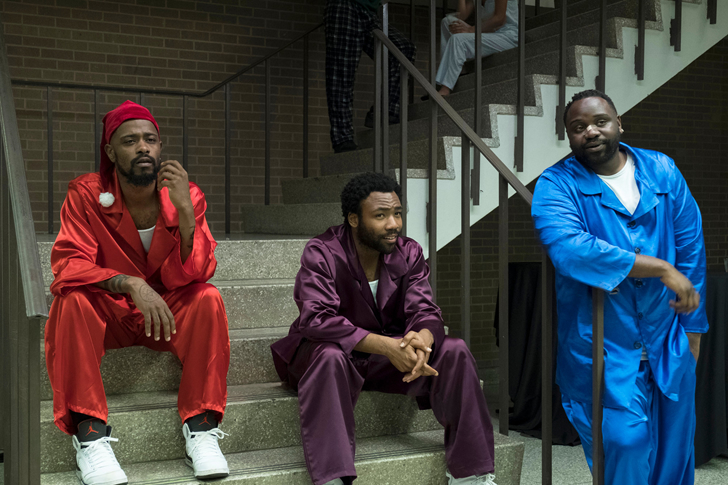 It comes as no surprise that Atlanta won Emmys and Golden Globes, as writers and directors made sure that every scene was well crafted and executed. It started in 2016 and has already been renewed for a third and fourth season to begin in 2021. The main character, Earn Marks, need not worry about student loans anymore as he dropped out of college and has taken charge of his cousin's rap career. In this series, we follow how they navigate the complicated rap business in Atlanta. The show was well-received by critics, with Donald Glover's work as the series writer and producer being recognized.
The Golden Girls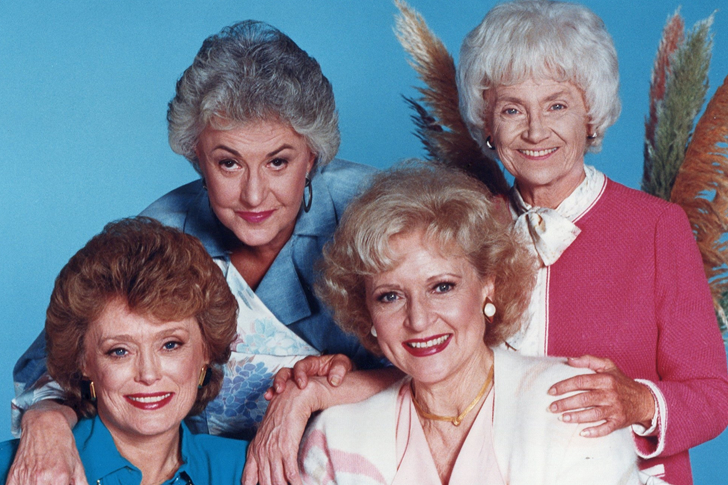 There is that usual notion that the audience only likes to watch shows about the young, and this series defies precisely that. Revolving around the lives of four women retirees, the series captures how people at their age go about with life. They are ripe with experience, and hence their lines are all well-relatable. The women's punch lines are also endless. In one episode, the four come home to a house that has been robbed. They did not have a home security system, and when they entered the house, their reactions were priceless. The foursome made assumptions about the robbery that even made the scene hilarious.
The Mary Tyler Moore Show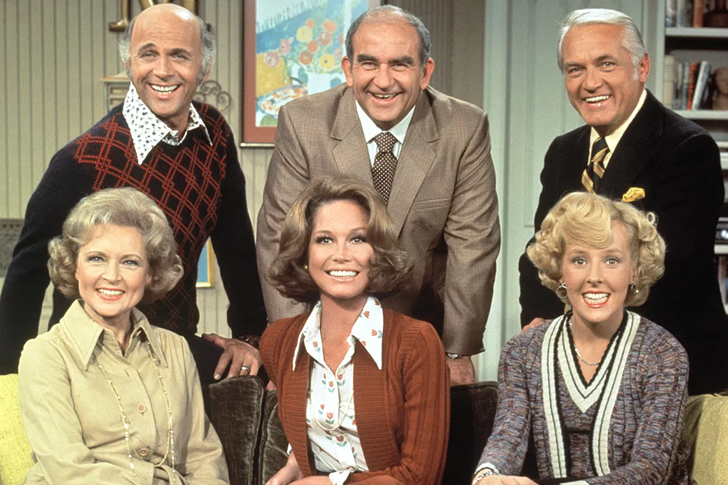 Mary Tyler Moore can, without a doubt, turn the world on with a smile. The show is full of smart dialogues and witty remarks, with Tyler Moore on the show's helm as Mary Richards. In one episode, Mary gives assurance to Mr. Grant that no one cared about his little incident with the wife earlier that day. As it turned out, the confrontation was noticed by most of the crowd, turning Mr. Grant ashamed of himself. Other deep conversations are embedded in the show, but there are also mundane ones, like how to launder a soiled tablecloth properly. Given a chance, they might have even talked about mortgages and other topics, too.
Parks and Recreation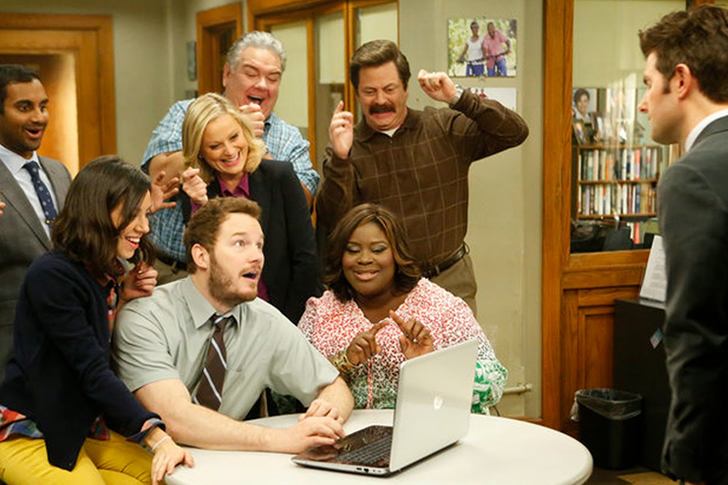 Centered around Leslie Knope and with a host of other funny characters, this series is given credit as one of the most successful comedy series on TV. The characters certainly know how to mold any moment into comedy— even serious ones. In one of the episodes, a character named Tom gets hooked on reading the Twilight saga that it was all he ever talked about, resulting in work disruption and some of the more funny moments. The series balances hope with reality, and credit goes to Michael Schur for ensuring that!
30 Rock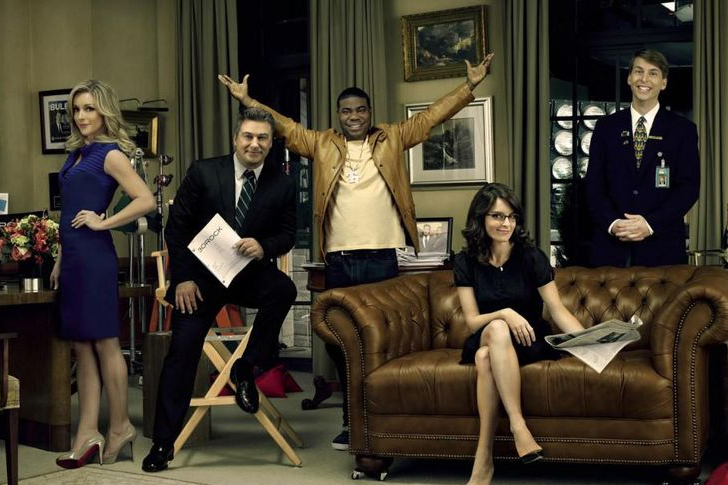 While the series did not get off to a good start, it eventually took off, with Tina Fey leading the pack both behind and in front of the camera. Any good comedy series needs considerable investments in time and money for it to be a huge success and this was achieved by 30 Rock. It started in 2006 and ran for more than six years before being stopped in 2013. The series is filmed in New York and casts a powerful lineup, including Alec Baldwin, Tracy Morgan, and Kevin Brown. A critic described the series as adopting the manic pacing of a live-action cartoon, pointing to the fast-paced series.
Veep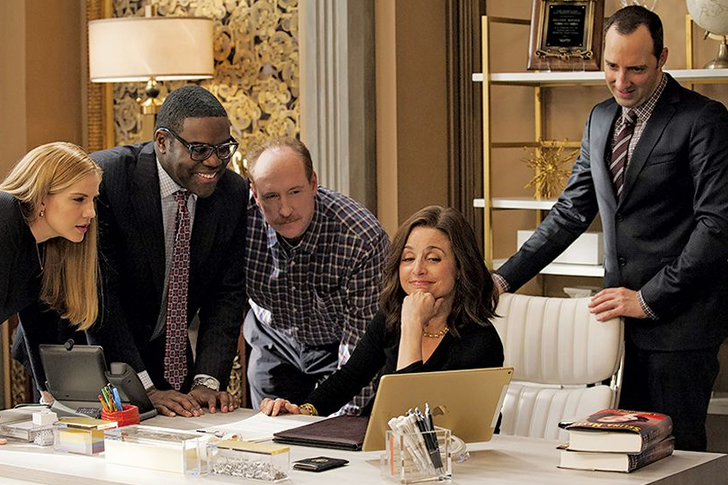 Now that the US has its first woman vice president, the series Veep has become even more politically relevant. It chronicles the life, private and public, of the fictional vice president Selina Meyer and her staff. Critics have acclaimed Julia Louis-Dreyfus' comedic prowess in bringing as many laughs as possible from those watching. The rapid-fire dialogues between the US president and the vice president are praised, as well as the hilariously incompetent staff. People watching any of the episodes will for sure have some degree of fun, whatever their preferred humor genre is.
Seinfeld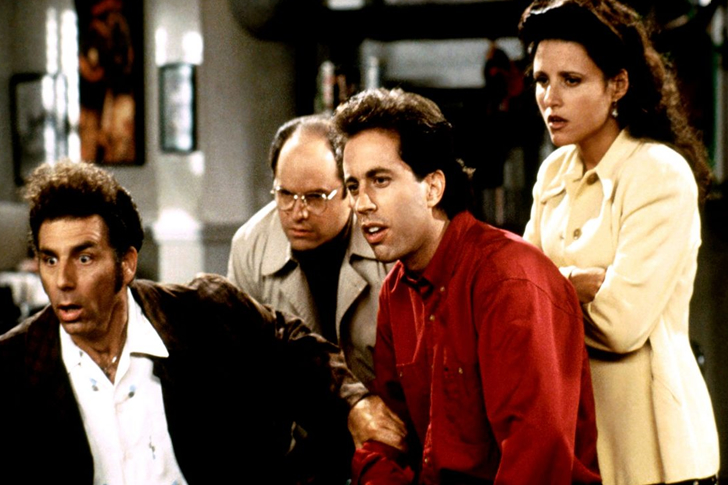 Undoubtedly, any list of the best comedy shows will have Seinfeld among the top, if not the first. The series creators, over the course of the series on TV, from 1989 to 1998, have made their version of New York, where the characters lived their mundane existence. It was described as a show "about nothing" and was set primarily in an apartment building in Manhattan. The series mostly focuses on the daily struggles of life. Many of the episodes were also based on the writer's experiences. One episode, "The Smelly Car," was based on writer Peter Mehlman's' lawyer friend.