The way we view traditional families is evolving when LGBT people's visibility is at an all-time high. The battle for inclusion is becoming more and more prominent in our modern society. We should expect celebrity LGBT parents to become more popular as more celebrities and public figures come out, and more gay men decide to start a family. The desire of these stars to openly celebrate their families is paving the way for LGBT families everywhere to be more widely accepted — and their stories are as varied and nuanced as those of the rest of the LGBT world.
Increasing LGBT parenting means that different forms of non-traditional families are becoming more embraced, just as single-parent families have become the standard over time. Acceptance of these new families stems in part from the media's proliferation of non-traditional family groups, with a slew of gay and trans parents demonstrating that they can defy expectations and make it function. Here are just a few famous LGBT parents who prove that all a family needs are a great degree of love and acceptance to succeed. Did we miss anyone?
Braunwyn Windham-Burke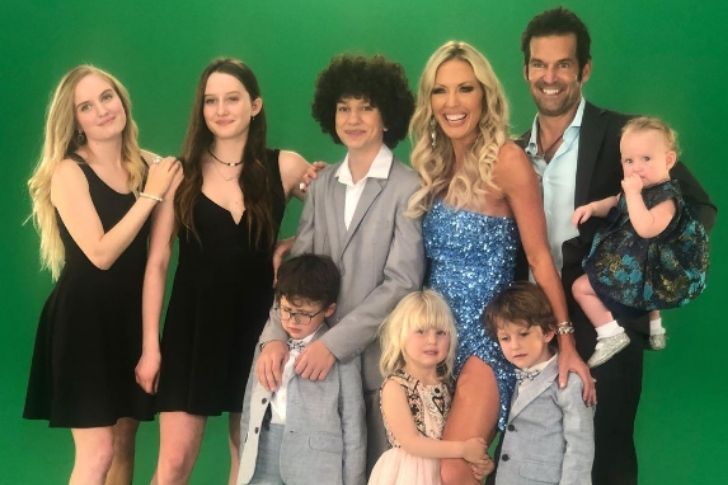 Braunwyn Windham-Burke is a prime example of a long-awaited dream that has come true at a time when most people will least expect it. She is the most recent addition to the hit reality show The Real Housewives of Orange County. Braunwyn has spent much of her life as a housewife, eventually gaining a degree of fame at 41.
Braunwyn is the mother of seven children, ranging in age from toddlers to college students. Braunwyn has her hands full as she tries to give each child individual attention, from embracing her son Jacob's urge to dress in drag to resolving the children's anxieties. Her extensive experience raising her seven children inspired her to start a blog about her parenting experiences. Her blog, Barefoot in Heels, is divided into many parts, including Family and Outfit of the Day. She is thrilled that she has now found something to do with herself.
Amber Rose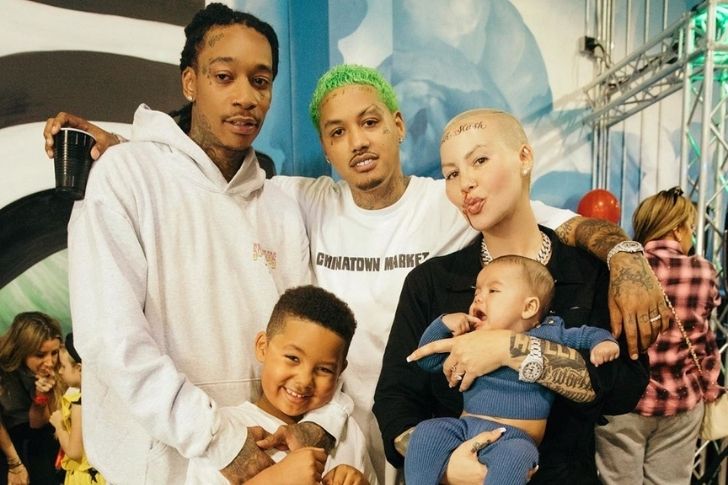 Amber Rose is one of Hollywood's most vibrant characters, and her life has been a series of brave decisions that defy stereotypes. She launched her career as a model, then moved on to rapping before landing a role as an actress. Amber made her first appearance on screen in Ludacris' music video What Them Girls Like, which was a turning point in her career. Her career took off, and she gained a degree of recognition after posing for a Louis Vuitton print advertisement featuring Kanye West's sneaker collection. She performed in various music videos and TV shows and even signed a contract with a modeling agency.
Amber is all about her children, Sebastian Taylor Thomaz and Slash Electric Alexander Edwards. She loves both of her sons so much that she had their names tattooed on her forehead. Sebastian was dubbed "The Bash" by Amber and Wiz, and it is the first part of Amber's face tattoo. Meanwhile, the model seems to have named her new baby after Guns N' Roses guitarist Slash. Amber often posted pictures of the singer during her second pregnancy, which acted as the ultimate baby name hint.
Maria Bello & Dominique Crenn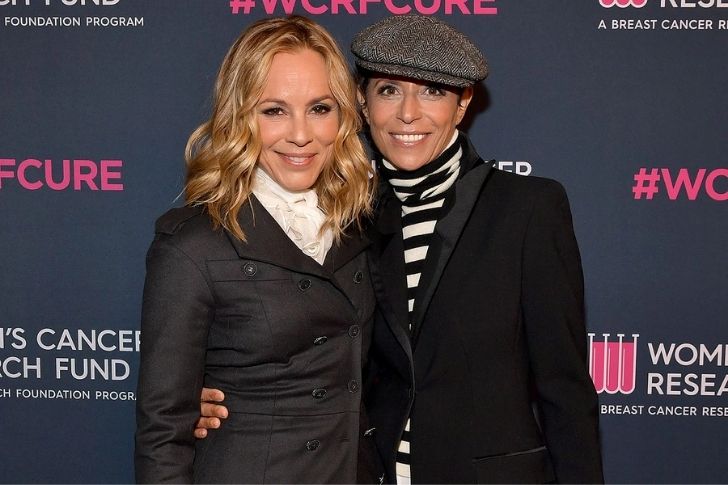 Maria Elena Bello has seamlessly blended her flair and beauty to shine brightly in the competitive world of the Hollywood film industry. She was born with a remarkably natural talent in the art of playing a character. Maria wanted to be a lawyer first, but she changed her mind and became an actress instead. She struggled for several years working in off-Broadway productions before securing a recurring role in the television series E.R. She didn't have to wait long to make her big-screen debut, appearing in films such as Permanent Midnight and Coyote Ugly. Maria is engaged to chef Dominique Crenn.
Aside from her great acting career, being a mother to her son, Jackson Blue, brings her fulfillment and joy. Despite her busy schedule, Maria still puts hanging out with Jackson at the top of her priority list, as shown by her Instagram profile. She is unquestionably a wonderful mother to her son, and it feels great that she and he have such a close bond.
Drew Barrymore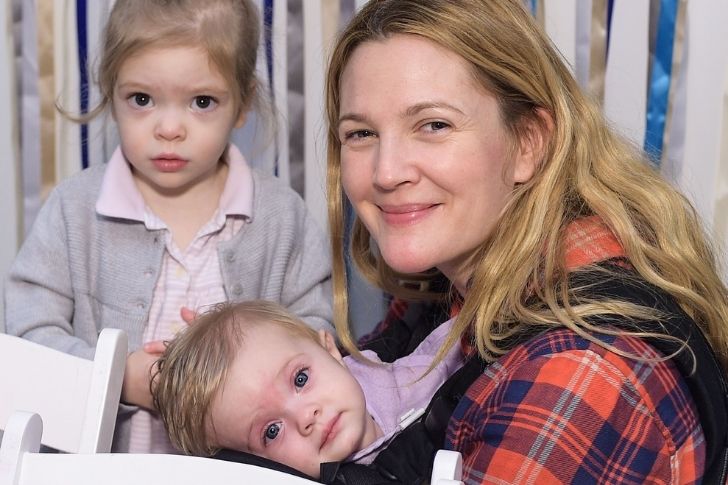 Drew Barrymore is the granddaughter of famous actor John Barrymore and a member of the prestigious Barrymore family, which includes several well-known stage and screen actors. She started her career at the age of 11 months when she appeared in a dog food commercial. Over time, she was allowed to co-star in Steven Spielberg's 1982 film E.T. which catapulted her to stardom. She became one of Hollywood's most prolific actresses, starring in films such as The Wedding Singer, 50 First Dates, and Charlie's Angels.
Drew may have a hectic schedule thanks to her illustrious Hollywood career investments, but she still makes time for her two children, Olive and Frankie. Her girls are around the same age as she was when she first became popular, but you won't see her dragging them into the spotlight. In fact, she prefers to keep them out of it entirely. However, the actress admitted that talent runs in the family, so you might see them in movies in the near future.
Fergie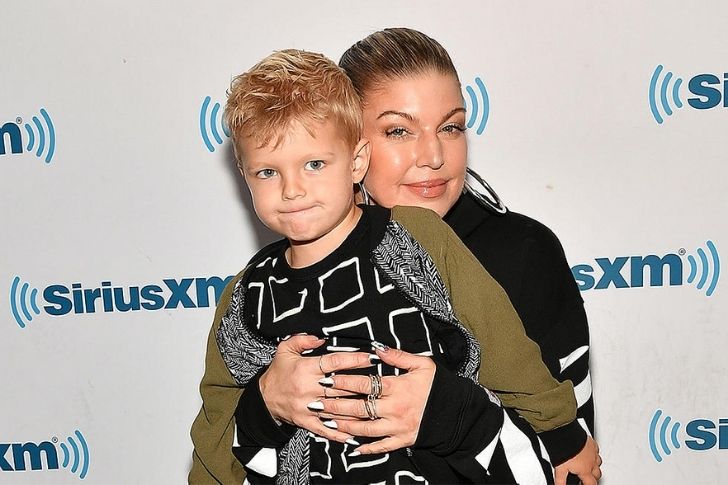 Fergie's degree of success only came after a tumultuous period with Wild Orchid and multi-platinum sales with her group Black Eyed Peas. She gained her big break on the television show Kids Incorporated when she was a kid. After appearing on the show from 1984 to 1989, Fergie continued to do occasional acting jobs and formed a band that later became Wild Orchid. She later joined the Black Eyed Peas during their 2003 pop success Elephunk. The group launched hits like Where Is the Love? and Let's Get It Started.
Fergie has a son named Axl with her ex-husband Josh Duhamel. After their break-up, they've been successfully co-parenting their son, and Axl has become Fergie's go-to guy on nights out. Though Fergie and Josh prefer to keep their son's life private, the cute blonde boy occasionally appears on their social media pages. We wouldn't be shocked if many of his classmates had crushes on him because he's a stud.
Gillian Anderson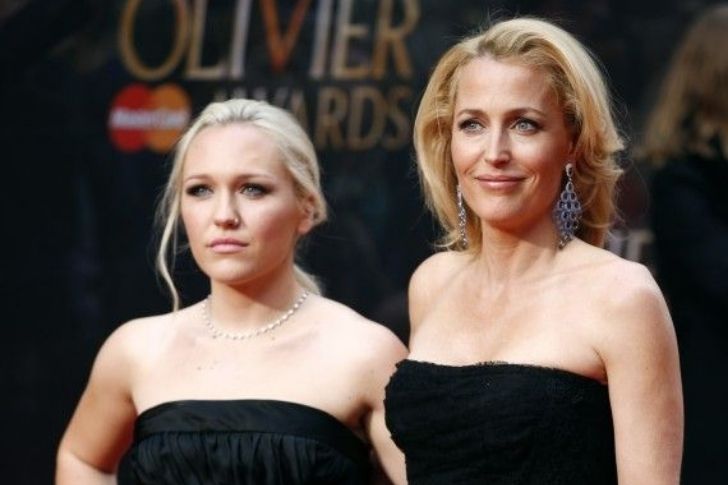 Gillian Anderson rose to fame quickly as Agent Dana Scully in The X-Files, a sci-fi series known for its extraordinarily high number of bizarre conspiracy theories. Since then, she has played various fascinating and daring roles, including Stella Gibson on The Fall, Dr. Bedelia Du Maurier on Hannibal, and Blanche DuBois of A Streetcar Named Desire.
During her success, things in Gillian's personal life continued to change at a faster pace. Gillian is the mother of three children: Piper, Oscar, and Felix. Piper Maru Klotz is making her degree in the art world with her fantastic work. Her mother might be a famous actress, but she chose to follow in her father's footsteps and become a theatre designer. After graduating from the Royal Central School of Speech and Drama, she now works as an immersive artist and designer in theater, concerts, and video. We wonder if her boys will follow their mom's fame, but given their age, it's pretty early to tell.
Tess Holliday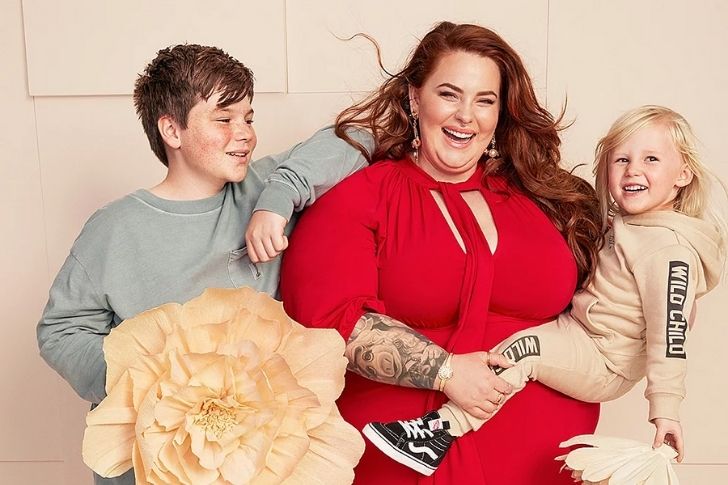 Tess Holliday, formerly Tess Munster, is a well-known American plus-size model. The Milk Management UK discovered her as the world's first 22-size supermodel. She began modeling in 2010 after being influenced by her mother and has since reached a certain degree of fame. Tess was picked as the face of the A&E documentary series Heavy in 2011 and rose to fame after coining the viral hashtag #effyourbeautystandards in 2013. To top it all, she was one of Vogue Italia's top six plus-size models in the world.
Tess has two children, Rylee, 15, and Bowie, four years old. Anyone who has a teenager understands why Rylee has become more private, mainly because his mother is an outspoken advocate for body positivity, mental wellbeing, and general wellbeing. Rylee and Bowie only appear on their mother's social media pages on rare occasions, avoiding any attention.
Billie Joe Armstrong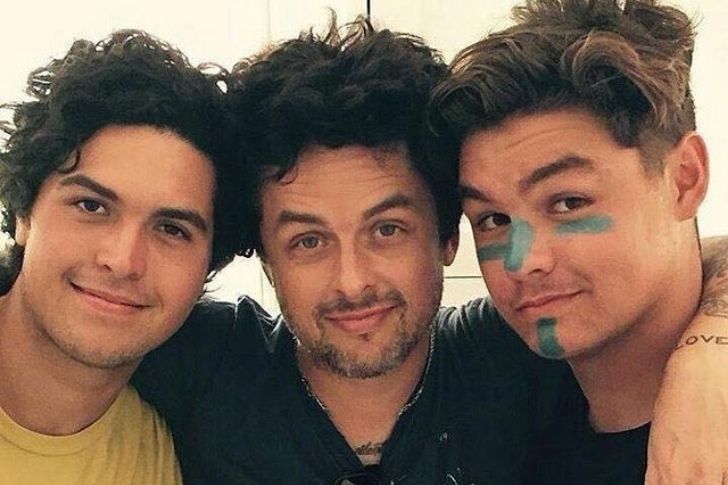 Billie Joe Armstrong's fascination with music began at a young age. His father, a jazz musician, gave him his first guitar, and thus his musical journey began. Along with childhood friend Mike Dirnt, they founded the band Green Day. Their rock opera American Idiot won them several awards and became Green Day's most famous hit. He has written music for singers such as Penelope Houston and bands such as Rancid. He diversified into investments and became the co-owner of Adeline Records.
Talking about his personal life, Billie is married to Adrienne Nesser and is the father of Joseph Marciano and Jakob Danger. Jakob goes by the stage name Jakob Danger, while Joey is also a musician who plays drums in the band SWMRS. Even though they followed in their father's footsteps, Joey and Jakob claim that they do not sound like their father's pop-punk band.
Angelina Jolie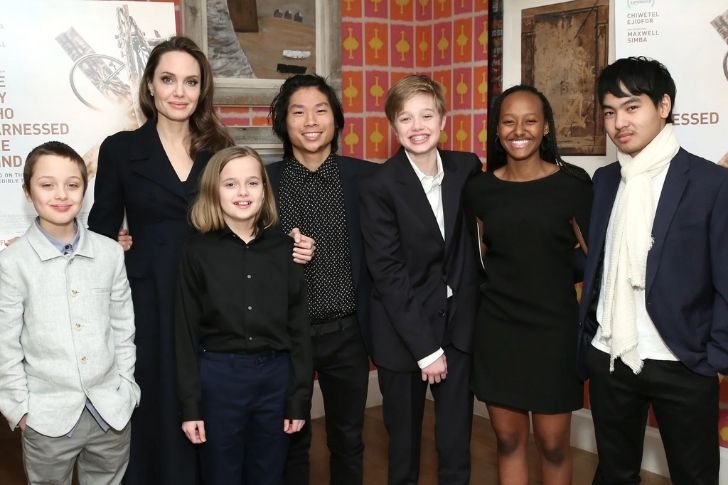 Angelina Jolie has gone through a degree of transformations in her life and career, from Hollywood wild child to Academy Award nominee. She retained her reputation as one of Hollywood's most bankable stars, with high-profile voice acting roles in hits including Kung Fu Panda and its sequels, as well as the titular role in the twisted fairy tale Maleficent. Her films have a consistent track record of commercial and critical success, while her appearances are frequently the most memorable.
The Lara Croft actress is now a devoted mother who juggles caring for a family of six with charitable commitments worldwide. Jolie's first child, Maddox, was adopted from Cambodia when he was seven months old. He recently enrolled in university in Seoul, South Korea, and Jolie expressed her pride in him. Pax, who is fifteen years old, was adopted from Vietnam, and her first daughter, Zahara, was adopted from Ethiopia. Angelina has three biological children, Shiloh and twins, Knox and Vivienne. Jolie explained that none of her children want to follow in their parent's footsteps into the entertainment industry, preferring instead to serve in humanitarian or business fields.
Sia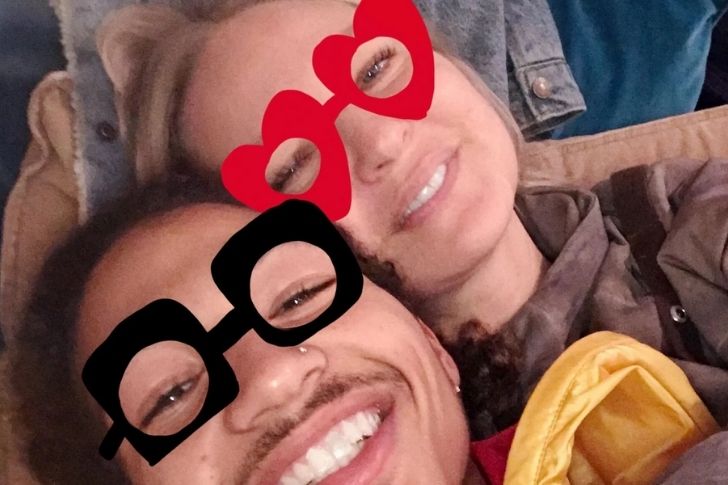 Sia rose from becoming a guest vocalist to a solo artist and accomplished hitmaker throughout her career. She established her degree as an inimitable presence on albums like Healing Is Difficult and Colour the Small One. As time went by, Sia broadened her appeal to include the more upbeat sounds of the millennium with her hit Chandelier. To top it all, she also became a famous pop songwriter after penning Rihanna's Diamonds.
Sia rarely opens up about her personal life, but she revealed that she adopted two children. Sia has also decided to raise her sons as a single mother and not look for a long-term relationship. While the singer may be nervous about having grandchildren so soon after adopting her two adult sons, we're confident she'll step up to the plate. Sia has been transparent about her decision to adopt in the past, but she recently stated that she would no longer speak about her children.
Wanda Sykes & Alex Niedbalski Sykes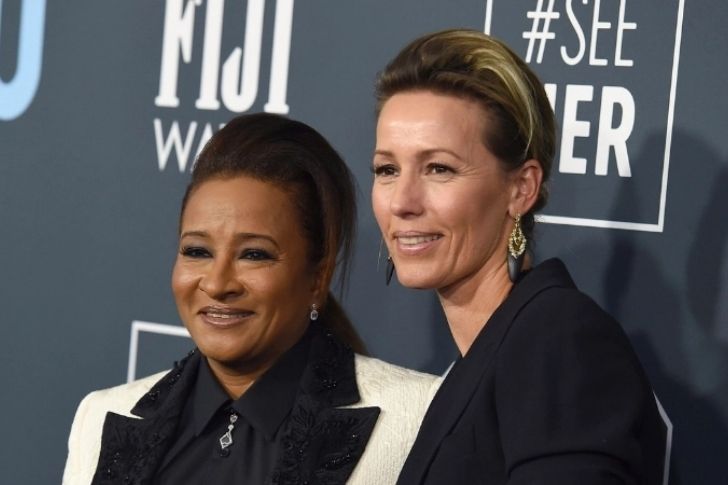 Wanda Sykes is undoubtedly a name you are familiar with. In 1998, she earned her film debut in Tomorrow Night, which catapulted her to fame. Sykes went on to become an HBO reporter and a cast member of The Chris Rock Show. Wanda's degree of fame took off in the 2000s when she was not only performing stand-up around the world but also landing movie roles, including her part in the film Monster In Law.
Wanda's career was thriving, and she found success in her personal life as well. Alex Sykes, née Niedbalski, is the famous comedian's wife. Alex has remained a supportive wife to Sykes throughout her career and now spends her time as a stay-at-home mom, raising the couple's twins, Olivia and Lucas. Alex gave birth to the twins in 2009. The family has since divided their time between suburban Philadelphia and Los Angeles. The kids have learned to speak French and English due to their parents' diverse backgrounds.
Cynthia Nixon & Christine Marioni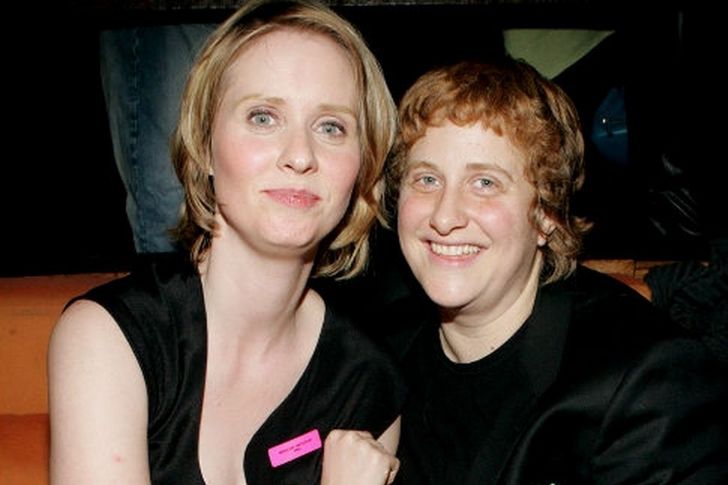 Cynthia Nixon has been married to her politically astute wife Christine Marinoni since 2012. Cynthia is best known for her role as ambitious lawyer Miranda Hobbes in the famous HBO program, while Christine is a prominent LGBTQ rights and education supporter. Together, they are both progressive politicians from New York City.
Cynthia already had two children from a previous relationship, but she and Christine wanted to start their own family only a few years after their marriage. In 2011, the couple welcomed their son, Max Ellington Nixon-Marinoni, an adorable red-headed boy like Cynthia's fictional son. Christine took a break from work to become a stay-at-home mom to Max and her wife's other boys, Samuel and Charles. Cynthia has kept her older sons primarily out of the spotlight and off social media. Still, Max, now nine years old, makes regular appearances on her Instagram with a huge smile and an even bigger personality.
Anna Paquin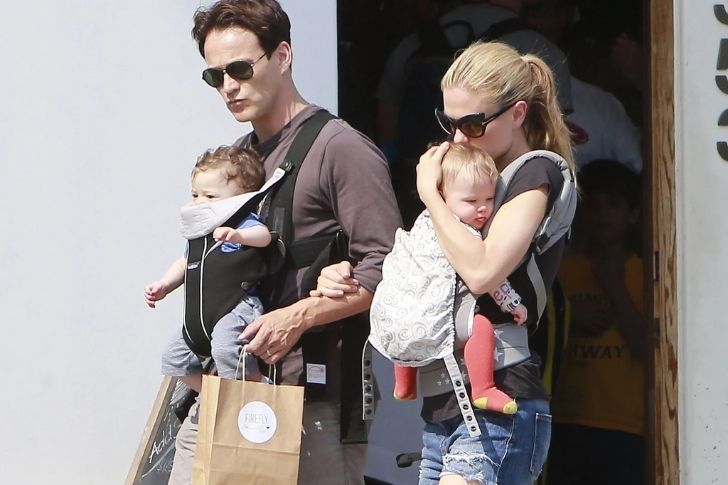 Anna Paquin is best known for her roles in films such as Fly Away Home and X-Men. She launched her career as a child star in the movie The Piano at the age of 11. Anna had no intention of being an actress, but destiny had other plans. She turned down some offers to concentrate on her studies but returned to the film industry at 14 when she accepted roles in Jane Eyre. She rose to a degree of fame after portraying the powerful mutant Rogue in X-Men.
The actress and her husband Stephen Moyer are the proud parents of twins Poppy and Charlie. Surprisingly, most True Blood fans were unaware of Anna and Stephen's pregnancy news since the couple used to keep their personal lives under lock and key. Anna once posted a video on Instagram that included her children in the background. The adorable twins are exact replicas of their parents. In reality, we can't decide which of the two parents the children resemble the most.
David Bowie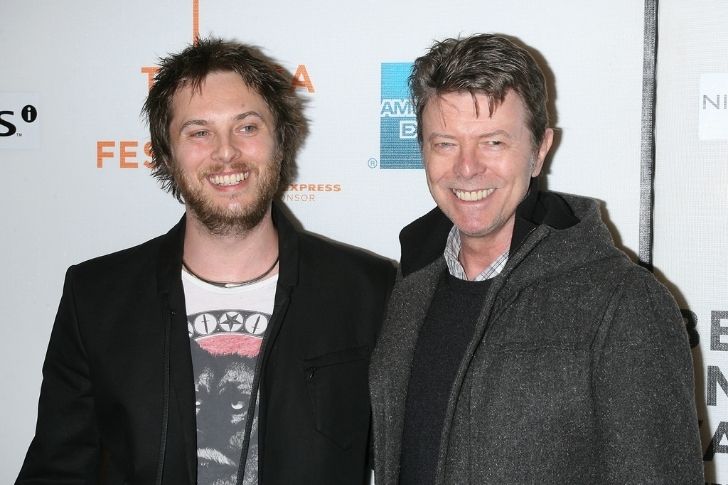 The perception about David Bowie is that he was a musical chameleon who changed his appearance to suit the times. There's no denying that at his height in the 1970s, he displayed a remarkable degree to perceive musical gestures. David became an international sensation thanks to Ziggy, but he wasn't content to keep making glitter rock. Even though he was out of favor in the 1980s and 1990s, he was undeniably one of rock's most influential musicians.
Duncan and Lexi Jones were undoubtedly intrigued by the fact that their father, David, was an internationally renowned rock star. They have to live without their father now that he has died, and they have made lives for themselves. Duncan has since gone on to direct sci-fi films such as Moon, Source Code, and Warcraft, which is ironic given his father's obsession with science fiction. On the other hand, Lexi seems to be following in her mom's footsteps in becoming a model. It's fascinating to see how both Bowie children are into arts. Without a doubt, Starman himself must be ecstatic.
Ricky Martin & Jwan Yosef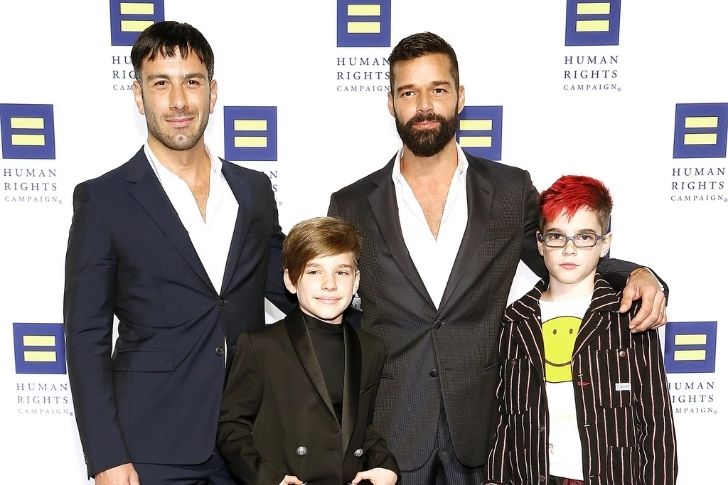 Some of Hollywood's sweetest couples keep their romance secret, but Ricky Martin and his husband Jwan Yosef don't belong in that category. Jwan, a Syrian-born Swedish painter, and artist of Kurdish and Armenian origins, often showcases his creative process and snaps of life at home to his 568,000 Instagram followers. Their relationship flourished on social media to an adorable degree. The couple has been married since 2018, and Lucia Martin-Yosef was born in December of the same year. She joined Ricky's 10-year-old twins, Matteo and Valentino.
"A lot of people tell me, 'Well, your kids are on the covers of magazines and blah, blah, blah,' and I'm like, 'Yes because I want to normalize this,'" the singer said of his twin boys, Valentino and Matteo, whom he and his artist husband are raising. "I want people to see a family in me and think, 'There's nothing wrong with that.' It's a requirement of my mission. My children inquire about having two fathers, and I explain that we are a modern family. It is a wonderful feeling of liberation."
Karamo Brown & Ian Jordan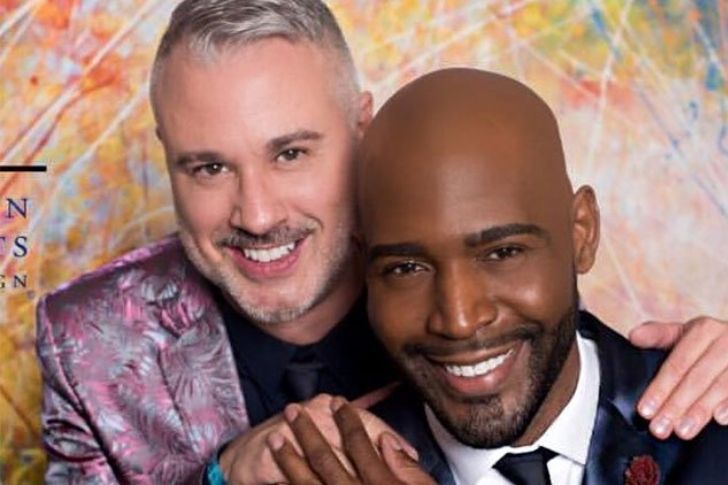 Karamo Brown of Queer Eye admitted to The Advocate that when his 22-year-old son came out to him as pansexual, he didn't take it well.
He says he was conflicted that his son didn't tell him about his pansexuality until he was 21 years old. He added, "This is a young man who grew up in a family where his father works as a gay professional. I mean, I've been on TV, transparent and proud of my sexuality, worked in social services with LGBT youth, he was around LGBT youth and adults, he's seen the stable relationship that I've been in for ten years — and yet there was always a doubt in his mind of engaging with me… I was a little hurt." Brown's son Jason told the newspaper, "It's like you've got the guy on Queer Eye, and you'd think he'd take that knowledge a little bit more lightly," before explaining that it brought them closer together. We ought to give credit to these two men for being so open with each other.
Jillian Michaels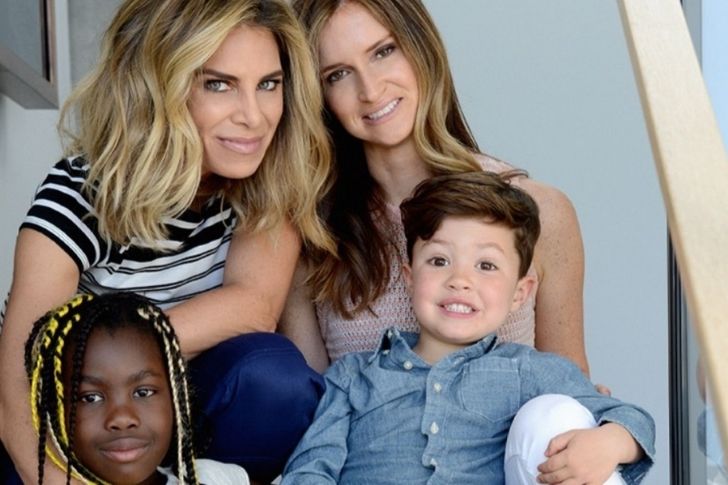 Jillian Michaels began her career as The Biggest Loser's first fitness trainer in 2004, and she has remained a household name ever since. Jillian, who had been evasive about her sexuality to an extensive degree in the past, came out as gay in 2012. She is engaged to her longtime partner Heidi Rhoades, with whom she has two children: Heidi's biological brother, Phoenix, whom Jillian adopted, and Lukensia, the couple's adopted daughter.
Jillian, a former BlogHer speaker, told SheKnows that while she thinks it "sucks" that her children "don't have a father," she makes sure to "remind them that they are loved." She adds that they're not any different or superior from other families, especially during these modern times. As long as her children are cared for and cherished, it shouldn't matter if they have two moms or two dads.
Mel B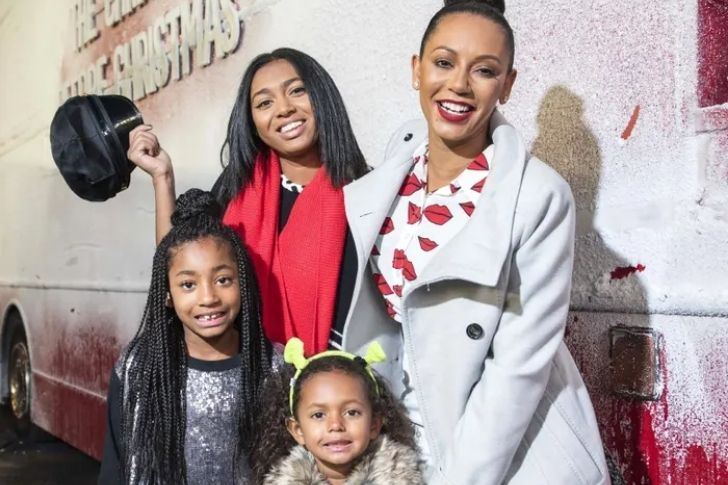 Melanie Janine Brown, also known as Mel B, is an English singer, songwriter, rapper, TV host, and actress. She rose to prominence in the 1990s as a member of the Spice Girls, where she earned the nickname Scary Spice. The group became the best-selling girl group of all time, with over 90 million albums sold worldwide. Mel B also has acting credits in films such as Spice World, LD 50 Lethal Dose, The Seat Filler, Tinker Bell and the Legend of the NeverBeast, Chocolate City: Vegas Strip, and Killing Hasselhoff.
In her memoir Brutally Honest, the singer discussed her bisexuality, writing, "I'd come out of a wonderful, caring, five-year relationship with a woman" before dating Eddie Murphy. Mel B's three children are massive fans of their mother. The singer has three children: Phoenix, Angel, and Madison, whom she shares with Jimmy Gulzar, Murphy, and Stephen Belafonte.
Neil Patrick Harris & David Burtka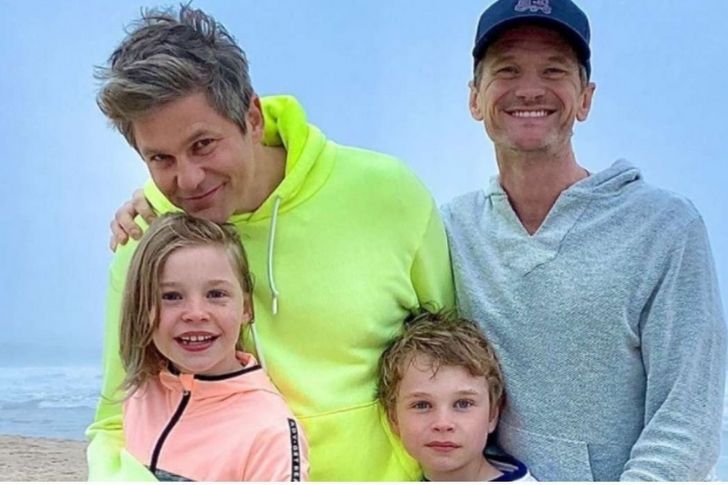 The actor Neil Patrick Harris and David Burtka have been married since September 2014. They are also parents to two children, a son named Gideon and a daughter named Harper. In 2003, the pair met in New York. Credits to Neil, when he saw one of his female friends walking with Burtka, he thought they were dating. However, when he found out David was gay, he decided to make his move.
They are #DadGoals in every way. Neil told CTV that he has "no interest" in knowing which kid was created by which dad's sperm because he loves them both equally and consistently. They welcomed twins Harper and Gideon via surrogate. "Just because we both wanted to be biological fathers, we implanted one of my sperm and one of David's sperm into two eggs in the hopes that they would both take. And, miraculously, all took… I have no interest in [finding out]. We are their parents, and I adore them both."
Anderson Cooper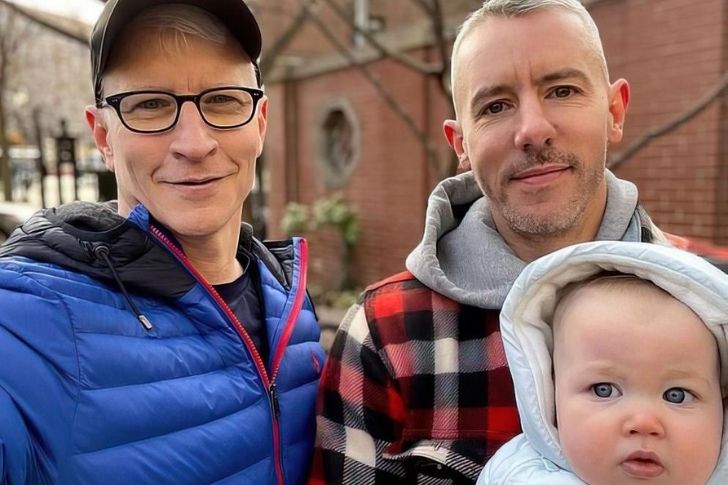 Anderson Hays Cooper is an accomplished political analyst and broadcast journalist. Anderson Cooper 360°, a CNN news broadcast, features him as the main anchor. Anderson also works as a reporter for CBS News' 60 Minutes in addition to his duties at CNN.
"I never thought it would be possible to have a child as a gay kid," Anderson wrote on Instagram after welcoming son Wyatt Morgan Cooper via surrogate in May 2020. He added that being a father was like experiencing a new type of love. Though they separated in 2018, the journalist and his former beau Benjamin Maisani are co-parenting Wyatt. When Anderson shared photos of his son on his first birthday, many commented that Wyatt was the spitting image of his dad. With his father's net worth of $200 million, Wyatt definitely won't need to worry about student loans in the future!
Matt Bomer & Simon Halls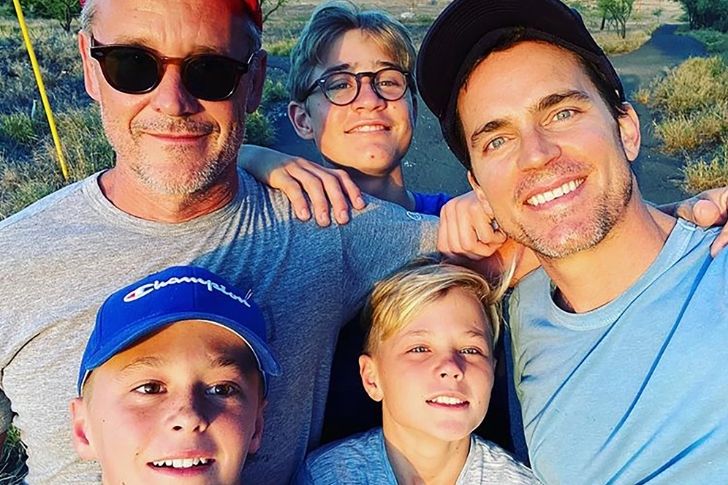 Matt Bomer, a talented actor, has been married to Simon Halls, a Hollywood publicist, for over a decade. Initially, the couple kept their marriage a secret to an extensive degree, but they have been proudly displaying their lovely family in recent years. Matt shot to fame when he was cast as con artist Neal Caffrey in USA Network's crime drama White Collar, which premiered on August 23, 2009.  Despite his meteoric career success, the TV star is most passionate about his family, which includes his long-term partner and their three children.
Kit, Walker, and Henry are the three sons of Matt and Simon. Last year, the actor told RuPaul that his eldest son had "come out" to him. "Our oldest came out to us as straight. He's 14 years old. 'I love and admire that you guys are who you are,' he said. I'm straight; that's how I define.' It was a big fun, sweet moment," the actor shared.
Perez Hilton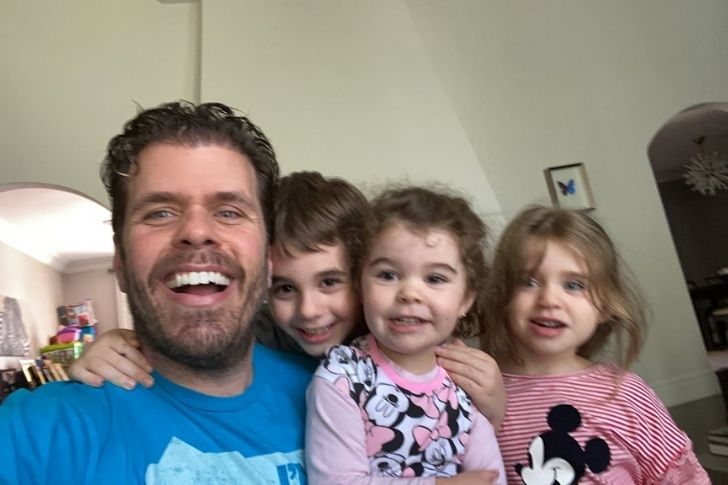 Perez Hilton is an American author, columnist, and media personality who has gotten a lot of credit over the years for exposing the biggest scandals in Hollywood. His blog is known for stories about celebrity gossip as well as tabloid images with his captions or "doodles."  He is also the father of three surrogate children, Mia, Mario, and Mayte. When Mayte was born in 2017, Perez used his Instagram birth announcement to campaign for surrogates who support queer and single-parent families so much.
He wrote on Instagram, "Most importantly, thank you to the surrogate who gave me the greatest gift anyone might ever get." "Thank you also to the other two surrogates who assisted us! Thank you also to all of the surrogates who give so generously and inspire us with their goodness! Surrogacy is still illegal in many states in the United States, and I want to use my platform to campaign for its legalization across the world!"
Elton John & David Furnish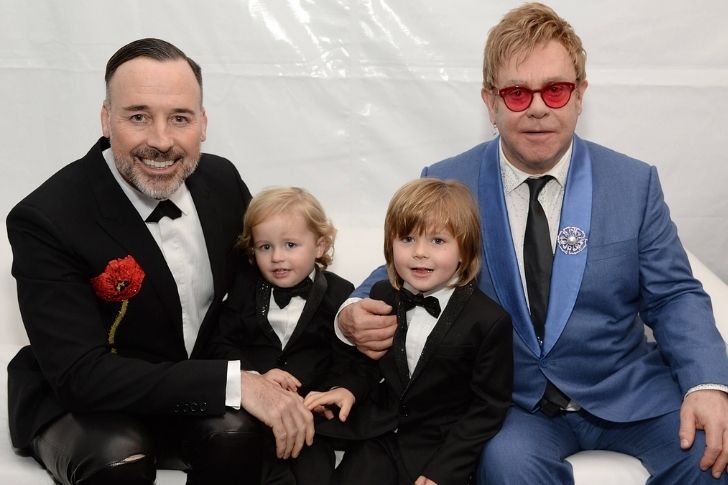 Sir Elton John, 73, and his partner, David Furnish, 57, have been married for 27 years and are still going strong. When asked about how they met, Elton told Parade, "I went back to my house in Windsor for a while." "I wanted to meet new people, so I called a friend in London and asked, 'Could you please assemble a group of new people for dinner here on Saturday?" David, his future husband, was one of the guests at the dinner party. "I was instantly drawn to David," Elton reflected. "He was well-dressed and reserved. We had dinner the next night."
John told a source, "I love every minute of fatherhood." "Staying up all night, changing diapers, and dealing with screaming children is both amusing and inspiring to me. It gives you a different perspective on the world." Both John and Furnish's sons were born via surrogate. They first welcomed Zachary in 2010 and then Elijah in 2013. They were definitely excellent investments for the couple!
Andy Cohen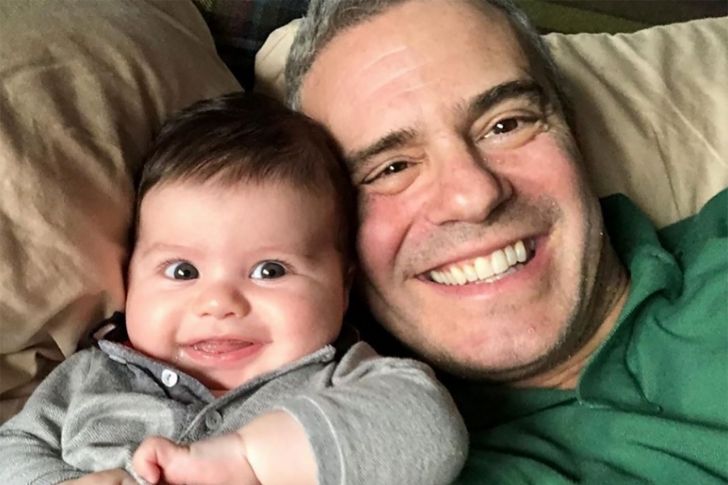 Andy Cohen is a credited producer, editor, and host of radio and television talk shows. He is the host and executive producer of Watch What Happens Live with Andy Cohen, Bravo's late-night talk show. Andy also has a SiriusXM Radio pop culture channel called Radio Andy. He was in charge of designing new formats, producing original material, and scouting new talent. In addition, he has worked as an executive producer on Top Chef, the Emmy, and James Beard Award-winning reality cooking competition program. He is the first openly gay late-night talk show host in the United States.
Benjamin Allen, Cohen's first child, was born via surrogate in 2019.  He told Anderson Cooper on CNN's New Year's show that he never thought it would be possible for a gay man like himself to have a family. He added that since Benjamin's birth, everything has changed for him in terms of priorities.
Rosie O'Donnell and Michelle Rounds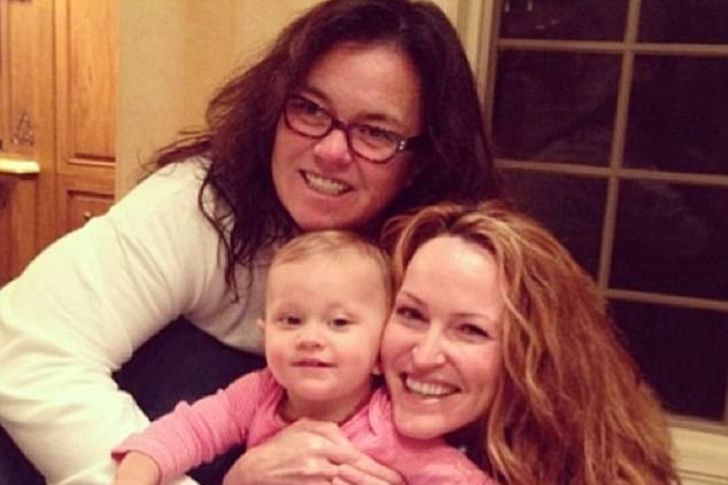 Roseann O'Donnell is a television host, comedian, director, actress, and author. She started her comedy career as a teenager and got her big break on the TV show Star Search in 1984. Between 1996 and 2002, O'Donnell hosted her own syndicated daytime talk show, The Rosie O'Donnell Show, which received numerous Daytime Emmy Awards and earned a broader national audience. She earned the moniker "Queen of Nice" during this period and a reputation for philanthropic investments.
She has also been a vocal supporter of lesbian rights and gay adoption. Rosie has fostered and adopted children. She and Michelle Rounds married in a private wedding a few years ago. Even though the couple don't have any children together, Rosie has several children from her previous relationship and marriage to Kelli Carpenter. However, just because they aren't blood relatives doesn't mean they aren't a good family.
Jane Lynch and Lara Embry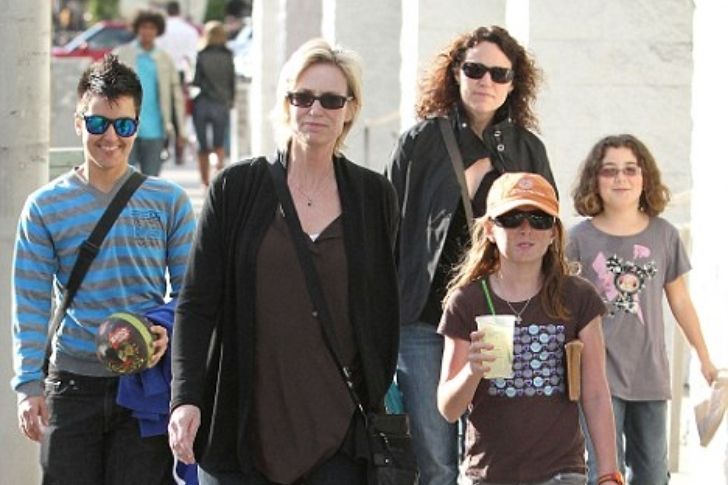 Jane Marie Lynch is a comedian, poet, and actress. She is best known for her portrayal of Sue Sylvester in the Fox musical comedy Glee, for which she won a Primetime Emmy Award. In a recent HuffPost Live interview, Jane discussed her early sexual experiences, saying that being gay "felt like a disease" in her early teen years. According to her, it wasn't a pleasant experience and she felt isolated from her peers. Even if the show's enormous degree of popularity came as a surprise to her and the rest of the cast, the Emmy Award-winning actress says she's proud of the effect Glee has had in terms of opening doors for LGBT teen culture.
Jane Lynch is a hero to many people, gay and heterosexual. She's far too sassy to be forgotten. She's never been ashamed of her sexuality, and she married clinical psychologist Lara Embry in 2012, with whom she has three adopted children.
Dan Savage and Terry Miller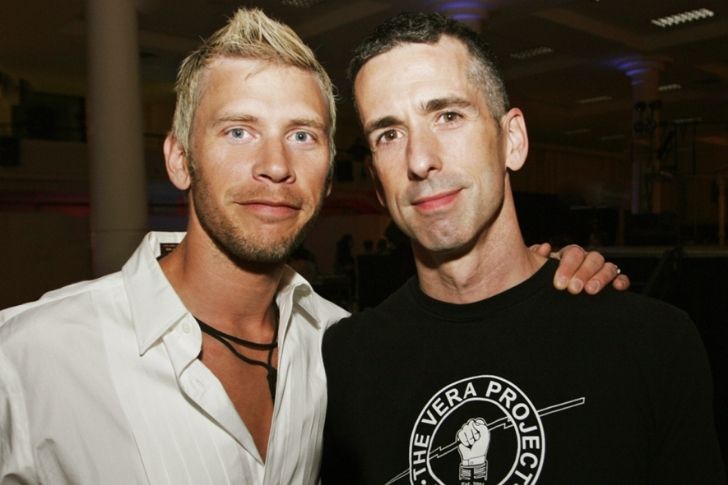 Dan Savage, a controversial gay rights activist, blogger, journalist, and newspaper editor, is the most "out" person on this list. In 2005, he married Terry Miller, his longtime wife, with whom he began the "It Gets Better" project five years later. They also have an adopted son together.
Dan earned a Bachelor of Fine Arts degree in acting from the University of Illinois at Urbana–Champaign. He moved to Madison, Wisconsin, after living in West Berlin from 1988 to 1990, where he met Tim Keck, co-founder of The Onion. When Keck relocated to Seattle, Washington, Dan relocated and worked as an advice columnist for The Stranger, which Keck co-founded; Keck had offered him the job after reading a sample column impressed him. Since then, Dan has become a columnist and a vocal advocate for LGBT rights in the United States, voicing his support through his column, Savage Love, and a podcast version of his column, the Savage Lovecast.
Ryan Murphy and David Miller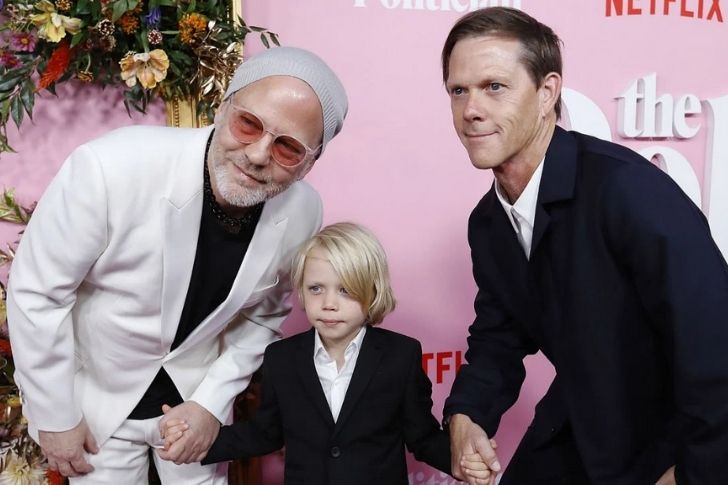 Ryan Murphy, the creator of American Horror Story, Glee, and Netflix's Hollywood, to name a few shows, has known his partner, David Miller, for over two decades. Still, it took them years to take their relationship to the next level. Ryan met David in the 1990s at Muse, a gay hangout in LA, where David was awestruck by Ryan. However, they waited 15 years before agreeing to date because, as Ryan explained to The New Yorker in 2018, "we were both serious about wanting a relationship, wanting children."
They got exactly that when they married in 2012, and their first child was born six months later, followed by their second child in 2015. David, a photographer, complements Ryan's talent with his own, which he has displayed in the couple's various homes. The pair has residences on both coasts, including one in Provincetown, Massachusetts, close to where they married. Ryan and David also collaborated with designers and artists to turn their homes into inviting works of art. They must have equipped their homes with the most premium home security systems money can buy.
Jesse Tyler Ferguson and Justin Mikita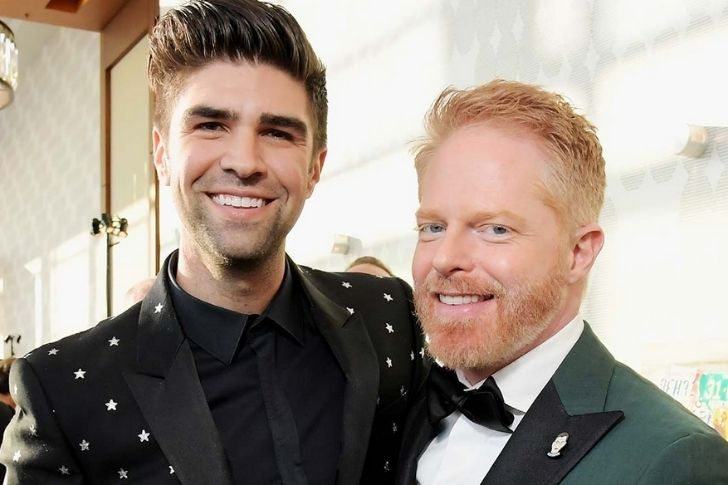 Love is difficult to come by no matter who you are, but Jesse Tyler Ferguson and Justin Mikita seem to have cracked the code. The super cute couple did an interview with Variety that covered everything from how they met to how they're expecting their first child together.
Justin met the Modern Family actor at the Equinox gym in West Hollywood when he was still a law student. They began dating in 2010 and have been together ever since. During a holiday in Mexico in 2012, the actor and lawyer got engaged. Tyler and Justin married in a ceremony held in the heart of New York City in July 2013. Tony Kushner, a playwright, was chosen to officiate their wedding. Justin posted a lovely picture of himself and Jesse on Twitter to commemorate their fifth wedding anniversary in 2018. In the photo, the couple is holding hands while strolling on the beach in Miami. The couple welcomed Beckett Mercer Ferguson-Mikita on July 7, 2020.
Melissa Etheridge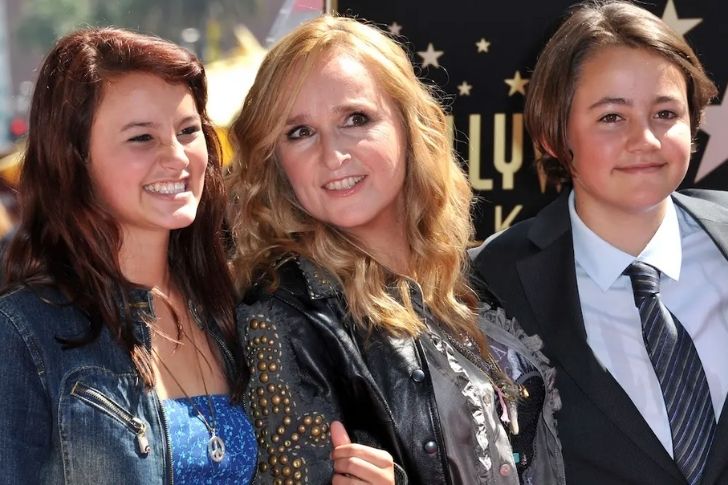 Crooner Melissa Etheridge whose hits include Come to My Window and I'm The Only One, is currently married to Linda Wallem. Linda is the showrunner for Nurse Jackie and Melissa's best friend. The couple lived in together in 2010 together with the singer's four children, whom she had with her past relationships. The singer came out as a lesbian when she was 27 and although many assumed that it would hurt her career, it didn't. However, her success in her music did not easily translate to her personal life.
After her split with Tammy Lynn Michaels, Melissa and Linda became an item, eventually getting married in 2014. Her children were accepting of their parent's choice of partner, with Lisa becoming an integral part of their household. The two have been putting their investments on their relationship as well as their family making them two lovebirds watching over their brood of four.
Jodie Foster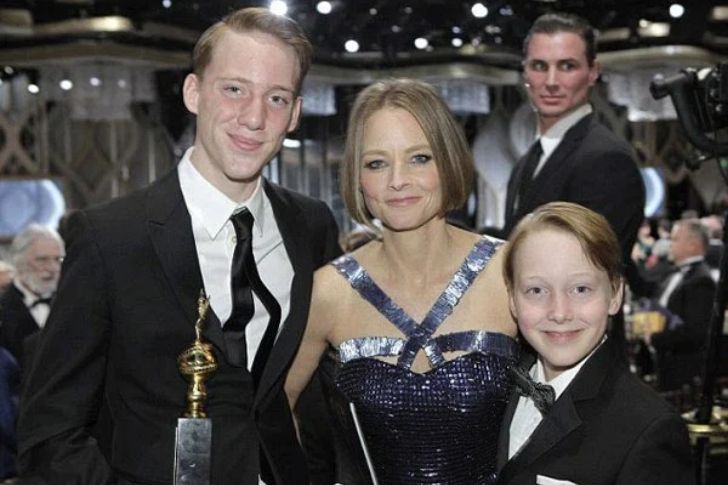 The Silence of the Lambs actress Jodie Foster has been married to actress and photographer, Alexandra Hedison, since 2014. The couple are taking parenting of Jodie's two sons with her previous partner seriously. Alexandra was in a relationship with Ellen DeGeneres before dating the veteran actress. Both are very private when it comes to their personal lives that it is a treat to see the two together. They did appear recently as Jodie received her Golden Globe for Best Supporting Actress for her film The Mauritanian.
The couple tied the knot after a year of dating, but they kept the news under lock and key. Alexandra did work as an actress and a director before focusing on photography. The two are both successful in their own respective careers so it is not surprising that they don't have to worry much about paying mortgages or providing for their children.
Evan Rachel Wood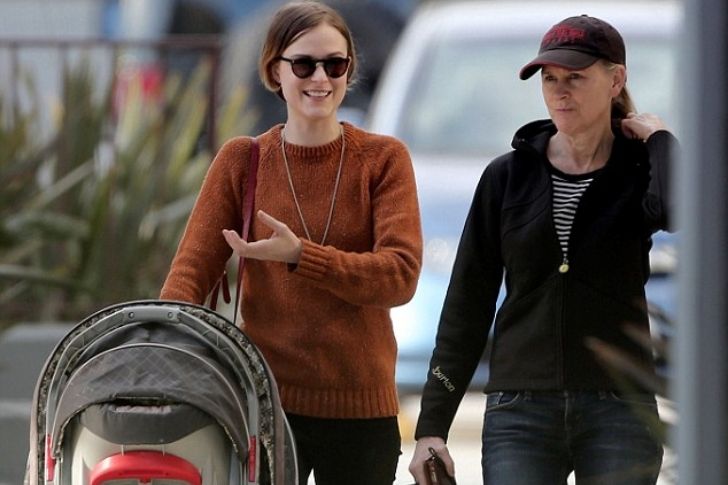 Evan Rachel Wood became a household name after starring in West World. She was previously married to fellow actor Jamie Bell and has a son by him. The actress identifies as bisexual and it seems that her son doesn't mind who his mother dates. She was once engaged to her bandmate Zach Villa, then to singer Marilyn Manson, but these two relationships did not pan out. Evan was also spotted together with Katherine Moennig, who was a regular cast member of The L Word. As of today, she is single but remains a busy mother to her son.
The actress has been dishing out amazing performances since the 1990s, so it is not surprising that many would like to know more about her personal life. Evan has been open about her sexual orientation. Though it remains to be seen who she is seeing nowadays, many are just glad that she has received numerous accolades which, to her credit, she deserves.
Sandra Bernhard and Sarah Switzer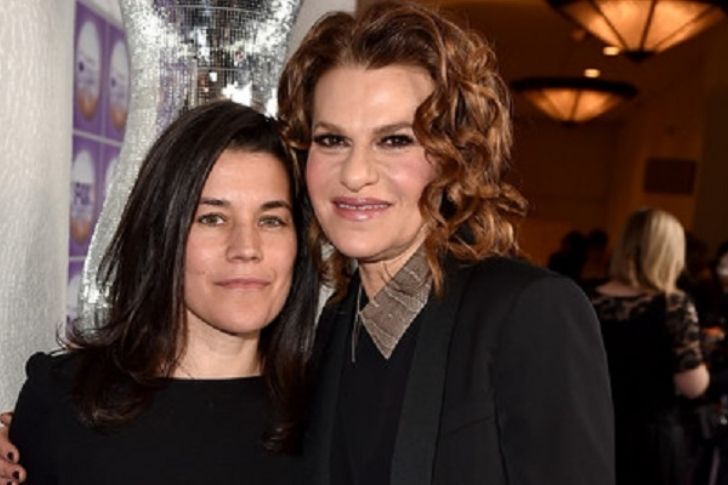 Comedian and veteran actress Sandra Bernhard considers herself as bisexual, which might be surprising to some of her fans. She has been open about her previous relationships which included Sean Penn and rumors of a relationship with Madonna. However, things changed when Sandra bumped into Sara Switzer, who works as a publicist at Vanity Fair. Sara propositioned Sandra to write for Harper's Bazaar, which she did. Later on, the two connected outside of work and they just hit it off. They have been together since 2000. Though they are not officially married, they are clearly very much in love with one another.
Sandra was a single mother before she met Sara. Her daughter, Cicely, was born in 1998. For two years, she raised her child on her own with help from her close friends. By the time Sara entered the picture, the two were putting their investment money on raising little Cicely. Her daughter has since grown up and is already in college majoring in film. It is believed that she is leaning towards production design as her career.
Clay Aiken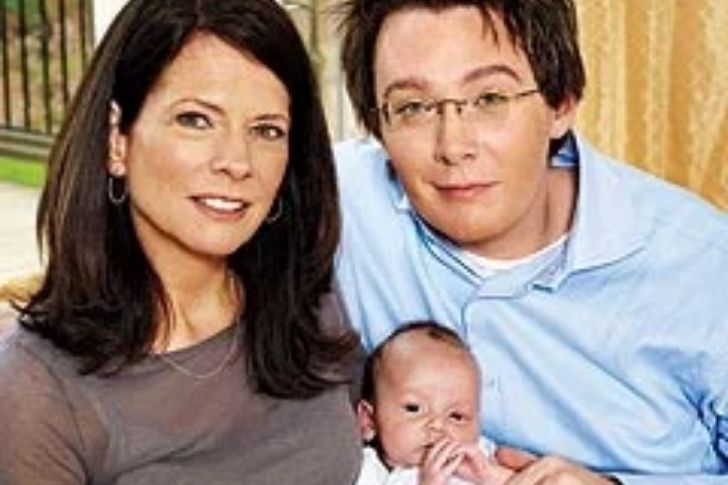 American Idol runner up Clay Aiken was hounded by rumors surrounding his sexuality ever since his appearance on the show. The singer thought it best to keep mum about the issues. However, things changed when he welcomed his son Parker in 2008. Truth be told, Clay had already come out to his mother and his brother. Both were supportive of his sexual orientation, but the singer felt that he wasn't ready to tell the world. It was when his son was born that he revealed that he was gay.
Clay's son, Parker, was born via in-vitro fertilization together with his best friend, Jaymes Foster. Foster did not mind about Clay's coming out and promised that they will be together for their son. It seems that after his reveal, Clay became more confident about himself and has since used some of his investment money for philanthropy work and for raising his family.
Jenna Wolfe and Stephanie Gosk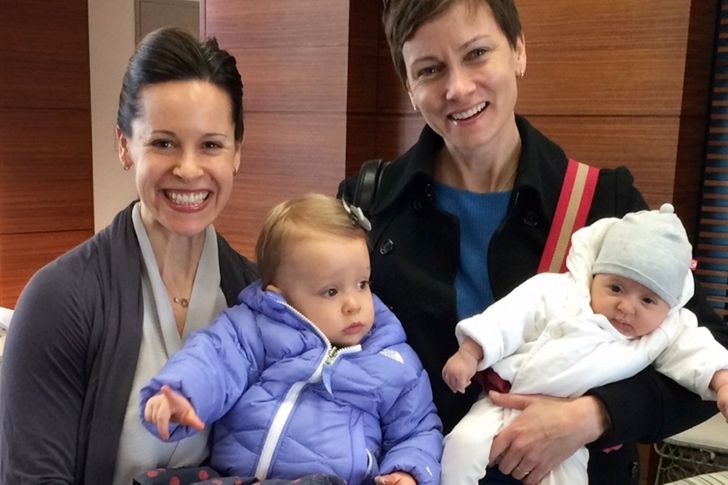 Jenna Wolfe is a familiar figure in the TV program Today, while Stephanie Gosk is a correspondent for various NBC platforms which also includes Today. She has a degree in Economics while Jenna majored in French as well as English. The two met at work in NBC. It helped having the same career as the two were able to adjust to each other's work hours. The couple has been together for some time now and have two children between them through insemination.
There has been talk of marriage between the two, but with their hectic schedule, they haven't set a date for it. Additionally, there is the fact that they are raising two children which require most of their time and effort too. Fortunately, they have already established themselves as veteran journalists, so money is not an issue. They can afford to raise their little ones without any struggles.
Alec Baldwin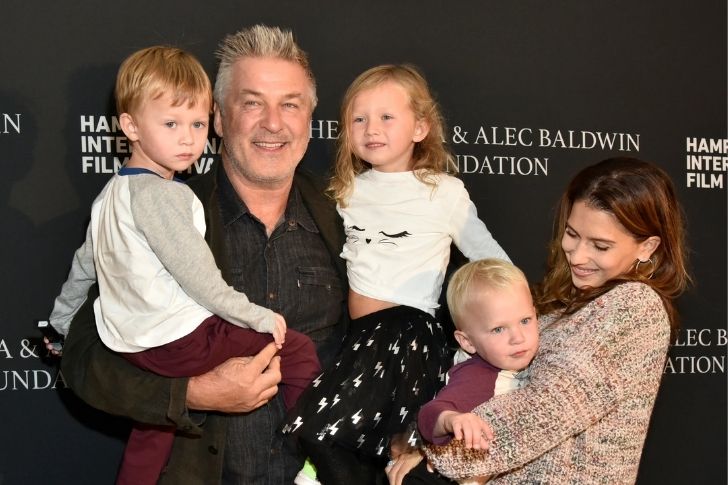 Alec Baldwin is one of Hollywood's veteran actors who rose to fame after his stint in the soap opera Knot's Landing, which ran from 1984 to 1985. Over the years, the actor has honed his acting chops in films like Working Girl, Bettlejuice, The Hunt for Red October, Mission Impossible: Rogue Nation, as well as The Departed. He is a staple in Saturday Night Live and is best known for his comedic portrayal of former U.S. President Donald Trump.
He is also a father of six with his current wife, Hilaria, but he has another child, Ireland, with Kim Basinger. Ireland may have a strained relationship with her father, but Alec remains supportive of her sexual orientation. To his credit, the actor is trying to patch things up with his daughter, but whatever the outcome is, her father will always have her back.
Alice Walker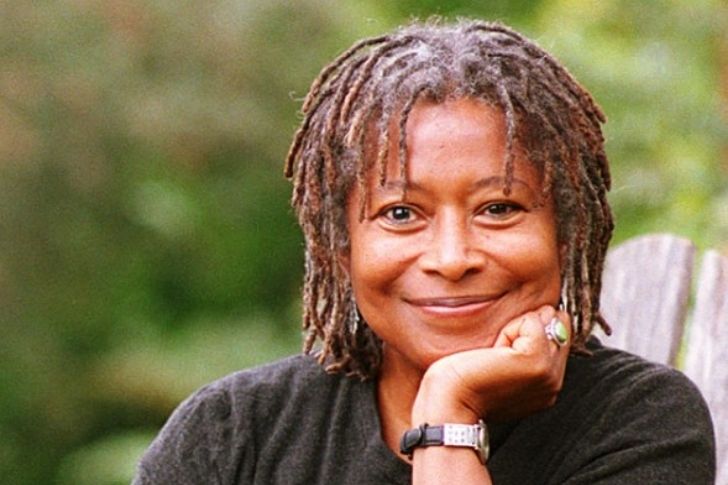 Alice Walker is a popular literary figure who is best known for her novel The Color Purple. She is also the mother of Rebecca Walker, another published author who grew up with feminist views. The mother-daughter tandem's relationship is anything but smooth, as Alice has been called out one to many times by her daughter for abandoning her when she was young. Rebecca further stated that her mother's feminist views prevented her from becoming a good mother to her to some degree.
Rebecca has already established that she was bisexual. She admitted to having a relationship with Meshell Ndegeocello. In addition, Rebecca helped establish The Third Wave Foundation, which supports queer people of color. Her mother is also openly gay. No matter what her relationship with Rebecca turns out in the long run, both women have left a huge impact with their activist works.
Ally Sheedy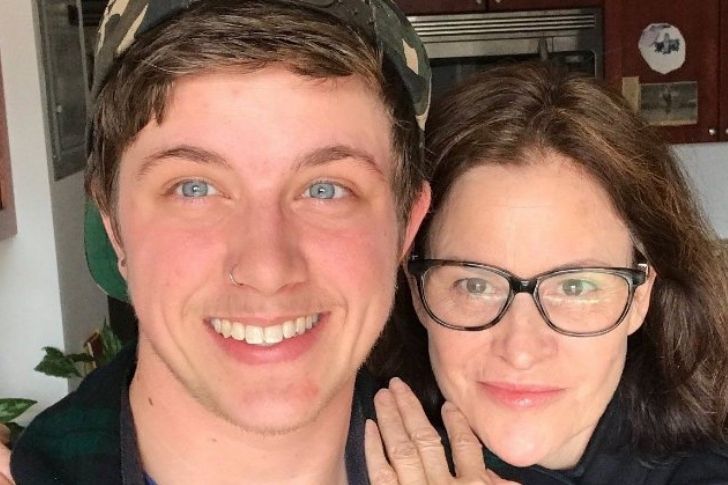 One of the original Brat Pack, Ally Sheedy has carved her name in Hollywood ever since she appeared in The Breakfast Club. The actress may not be a lesbian herself, but her mother, Charlotte Sheedy, and her daughter, Rebecca, are. Perhaps these were the reasons why Ally has always been a staunch supporter of the LGTBQ community and has been known to put some investments on their groups. According to the actress, there wasn't much fanfare when her mother and daughter came out to her. For them, it was an ongoing discussion which did not surprise her that much.
Ally may not be always in the limelight, but she remains one of the most memorable characters of the Brat Pack. She is currently busy with her family as well as her various charities, not to mention being a supportive mother for her daughter, Rebecca.
Annette Bening & Warren Beatty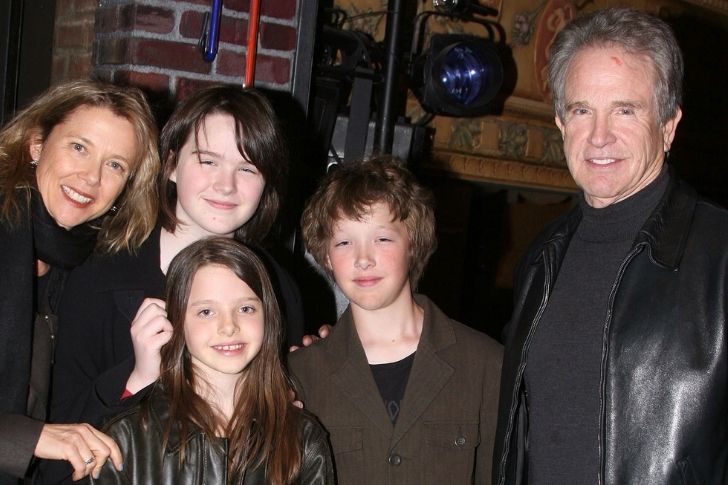 Power couple Annette Bening & Warren Beatty have established themselves in Hollywood for their acting skills and choice of films to make. The two worked together on the film Bugsy, and it was the start of a beautiful and long-lasting relationship between the two. Together they have four children. One of their children, Stephen,  came out as a transgender man.
The couple are now empty nesters with their children away and living their own lives. Annette stated that they were still adjusting with the sudden quietness to their home, but she was proud of how far her children had come. Warren, on the other hand, has been quite vocal about his support and love for his son Stephen, whom he calls his hero, a genius, and a revolutionary. Their investments on their children have certainly paid off as they are all successful.
Barbra Streisand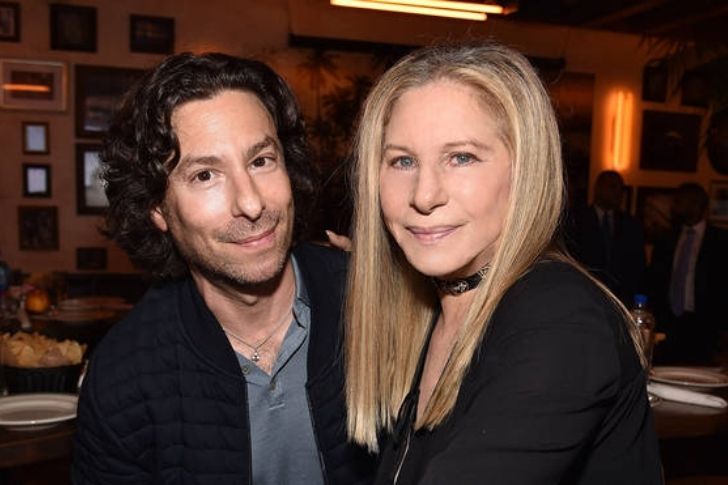 Barbra Streisand is known for her amazing vocal range and considered one of the best singers of all time. She has also dabbled in movies too, but it is her role as a supportive mother that made her more appreciated by her fans across the globe. She was first married to fellow actor Elliott Gould for eight years before they split. Their son, Jason, has been gay since he was eight. In an interview, Jason stated that he never hid who he was. Although Barbra was more accepting, his father wasn't.
Barbra's son has been following her footsteps in acting. He has appeared alongside his mother in the film Prince of Tides. The singer has gushed about her son's sexual orientation and how she never wanted him to change who he was. To her credit, Barbra has raised a son who is confident about himself and who he is. Jason has become successful too and had no trouble with his being gay.
Belinda Carlisle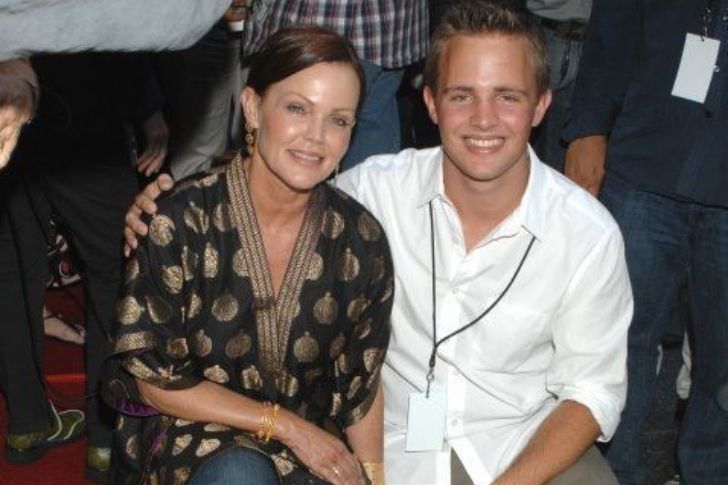 Belinda Carlisle has made a name for herself during her time with the band, The Go-Go's, on top of her solo career. Among their hit songs, including We Got the Beat and Our Lips are Sealed. Her songs while flying solo included Mad About You, Heaven is a Place on Earth, and I Get Weak. Carlisle got married to Morgan Mason and had a son with him named James Duke. James came out as gay when he was 14. Though Carlisle was supportive of her child, she was worried about her son's struggles.
Fortunately, Carlisle did her research on how her son can come out safely. She found plenty of help in PFLAG, which is one of the largest communities for the LGBTQIA+. Owen admitted that he found it easier to make connections through the community. Since then, Carlisle and her son have been putting some of their investments into the group as a way to support them.
Billy Ray Cyrus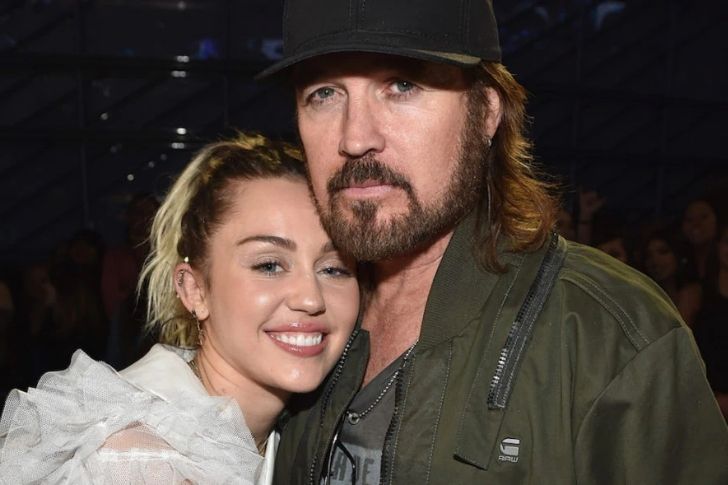 Billy Ray Cyrus has established himself as a much sought-after country singer. He is also known for having a close relationship with his daughter, Miley. The two are known to appear together while she was growing up. Regarding his daughter's sexual orientation, which was queer, her father has remained a vocal supporter. Miley was once engaged and married to Liam Hemsworth, but her sexual preferences have changed.
Billy Ray has been instrumental in his daughter's rise to fame but knows when to let his child grow independently. Though he may not approve of her antics at the time, she sure knows how to care for herself financially. Perhaps she has a financial adviser helping her out with her earnings. The Cyrus family doesn't have to worry about paying the mortgage or applying for loans since their net worth is impressive.
Brad Pitt & Angelina Jolie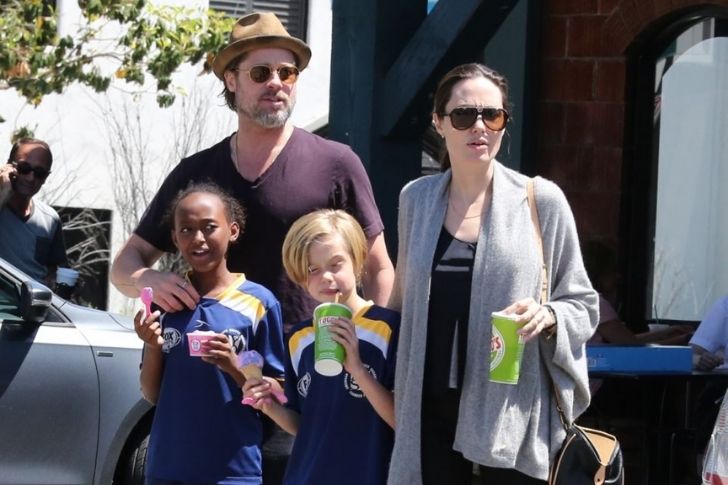 Brad Pitt and Angelina Jolie hailed as the number one power couple when they got married. They have a large family, which included Jolie's adopted children and their biological ones. Some might be confused when searching for their daughter's name in Google, as Shiloh is often referred to as a son and sometimes called John. For her parents, they know that Shiloh identified as a boy and let her dress up in clothes just like her brothers.
To their credit, both Brad and Angelina did not put any label as to what Shiloh's gender is. What they did was to let her be a kid. Some may be confused about her identity but putting a label on someone who doesn't identify as one or the other needs to be reconsidered. Fortunately, Shiloh is raised to be herself by parents who love her.
Charlize Theron
Charlize Theron is regarded as one of the versatile actresses in Hollywood. She has played countless roles already, that it is hard not to be impressed by her acting chops. But her role as a mother to two adopted children is her best yet, especially after Jackson has stated that she was a girl. It was when Jackson was three years old when he told his mother of the gender alignment. It was then that Charlize identified her as a girl, and that was that.
In an interview, the Mad Max actress stated that it was her job to keep her daughters safe and that she uses her investment money on them as needed. Theron has received numerous praises for her method of raising her children, and it seems that she is doing well in making her daughters feel loved under her wings.
Cher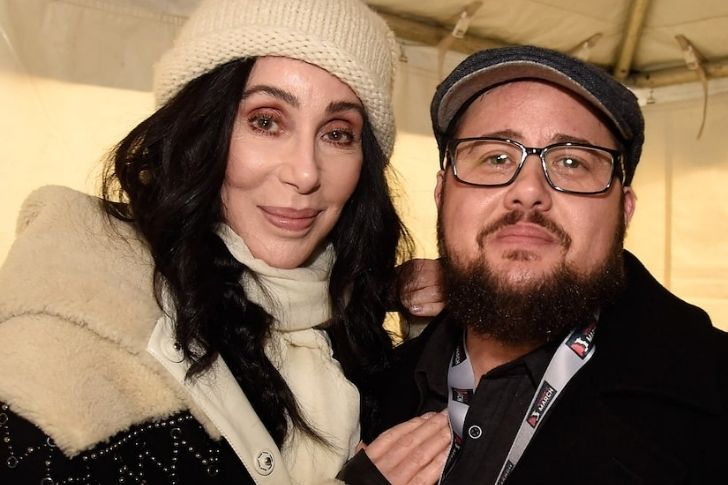 We all love and adore Cher. She's the one and only goddess of pop. The diva has so many investments in all areas of her life, but most especially with her family. Not so long ago, she opened up about her son's transition from being a female to being a male individual. Chaz Bono is a successful director, and he is a happy man. He also became the first transgender person to compete on Dancing with the Stars, but his mom admitted that it was never easy when all of it first happened.
Cher confessed that her only child wasn't very decided about the trans operation at first, but Chaz just went for it in the long run. It was hard for the legendary singer because she felt like she lost her child, but later on, she realized that Chaz wasn't gone, just in a different shape. Cher added that the LGBT community is still not open at all, a few people may accept it, but it's still close to the majority.
Cybill Shepherd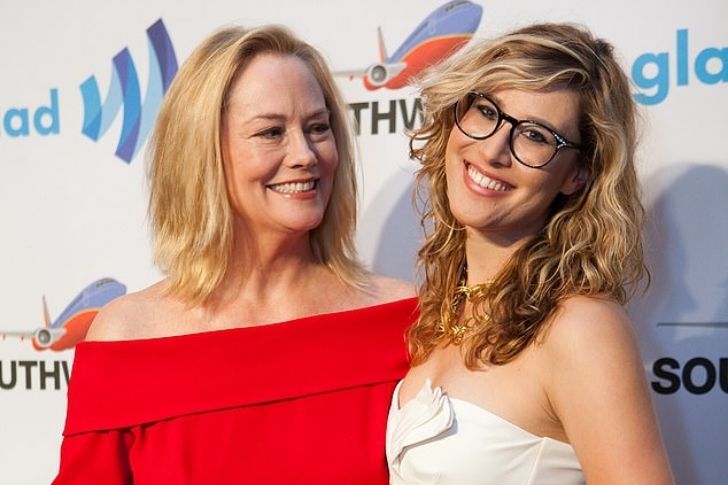 Molly Ariel Shepherd-Oppenheim is a 22-year-old writer and director. She is also the daughter of the one and only Cybill Shepherd. Cybill is one of the celebrity parents with kids who are a member of the LGBT community. She is also on top of the list of parents who couldn't be prouder of their kids coming out and revealing their true identities.
Molly and Cybill have a strong relationship, and they always give credit to each other. Molly came out years ago as a lesbian, and she has all the support from her mommy, but then again, this shouldn't be a surprise since Cybill has always been a supporter of gay people. More than a decade ago, Molly was spotted, probably for the first time by the paparazzi having a date with her girlfriend. It wasn't just any date, though. They were headed to attend the 21st Annual Gay & Lesbian Alliance Against Defamation (GLAAD) Media Awards in San Francisco.
Cynthia Bailey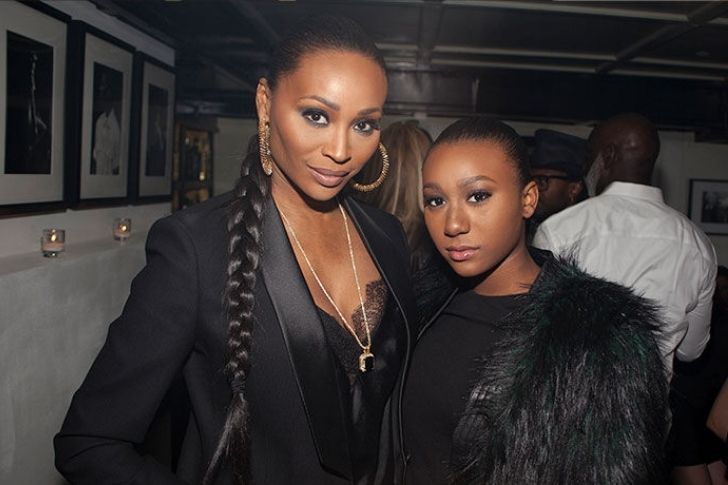 Cynthia Bailey is a beloved TV personality, actress, and model. She started her career when she was just 18 years old. Cynthia is constantly making headlines and continuously turning her head because of her unbelievable beauty. It would take a lot of convincing for people to believe that she is in her 50's.
Most people don't know that she is a supporter of her daughter Noelle's coming out of the closet as a lesbian. It wasn't precisely the word that Noelle used; she preferred the term 'sexually fluid.' She first came out of national TV just a few days ago, and at the age of 21. The actress was nervous and anxious the entire time she made a statement about her real identity. She also believed that there are many attractive girls and guys out there, and she doesn't want to put a label on anything. She hopes to inspire people who are going through the same things she is. Cynthia believes herself as an investment towards better things and she definitely knows it.
Cindy Barshop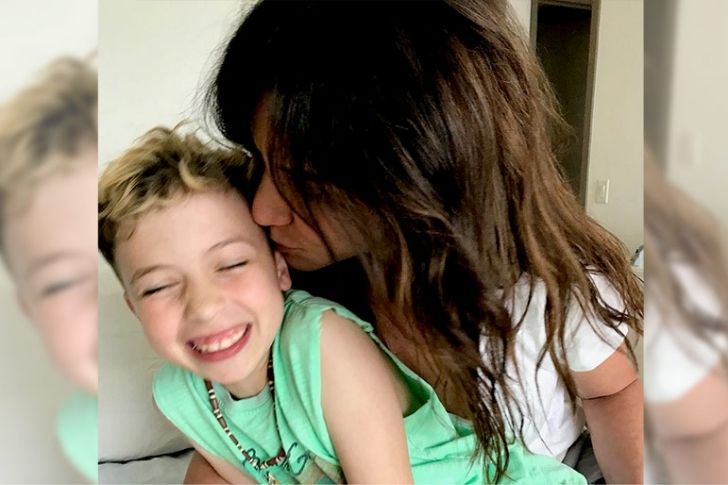 Cindy Barshop feels the need to defend her transgender son after Mario Lopez's controversial remarks about it. The former Real Housewives of New York star hopes there will be more awareness coming about the issue to understand that trans is an identity and not sexuality. The 56-year-old star continues that when a child is comfortable and open to their family, they can openly talk about identity issues with a familial environment.
Cindy firmly believes that when parents make an investment in creating an open and cheerful home, the kids can fully and openly express themselves. On the other hand, Jesse says Lopez should go back to fight grade as kids his age already knew about this issue during that time. Cindy sees kids today have dramatically evolved, and the adults are the ones who need to catch up.
Dean McDermott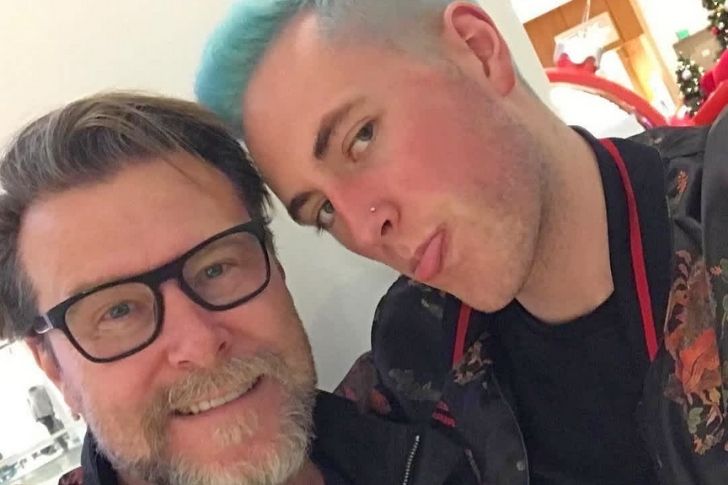 Dean McDermott is the beloved Canadian actor who has a heart made of gold and a charming personality. Jack and his son never grew out of love and closeness towards one another, even after Jack came out as gay. The 22 years old is very proud of his dad, and his dad can also say the same about his son. Dean has been married to iconic actress Tori Spelling since 2006, and according to the actress, she and her stepson Jack had never been closer than right after he came out of the closet.
"It was a challenge at first," Dick bluntly admitted. He said that he bets every parent feels this way, but because of the amount of love and willingness to accept Jack, all of them heightened their open-mindedness, understanding, empathy, and compassion. All of these and more are the investments Dean placed for his son Jack.
Dick Cheney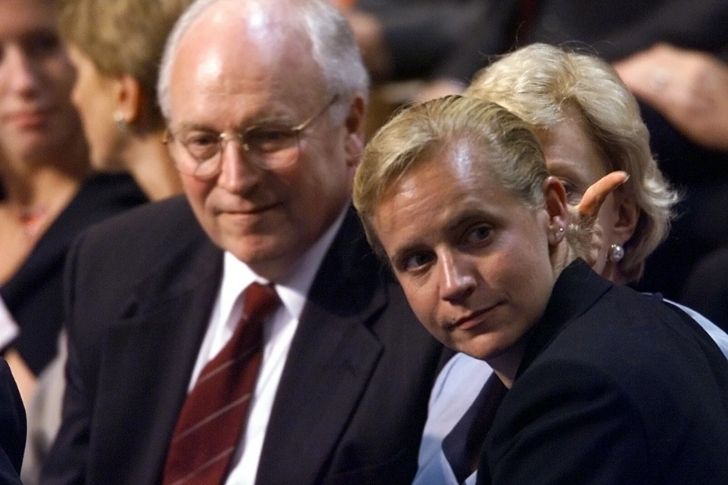 Dick Cheney is the former vice president of America under George Bush. He is 80 years old, still active in serving the people who need his help, especially inside his own home. He is a family guy; he has two children – Liz and Mary, who both showed interest in the world of politics and law as well, just like their dad.
Dick deserves all the credits in the world for having not just one but all two of his daughters on the same field as he was years ago. Mary is the younger daughter of Dick, who came out as a lesbian years ago. She is happily married to her wife Heather Poe since 2012. Mary is involved with several political action groups. Thankfully enough, her gender and sexuality never became a huge issue sufficient to ruin her agendas or make an unnecessary topic into an unnecessary conversation – which sometimes happens when one is a politician or a lawyer.
Dwayne Wade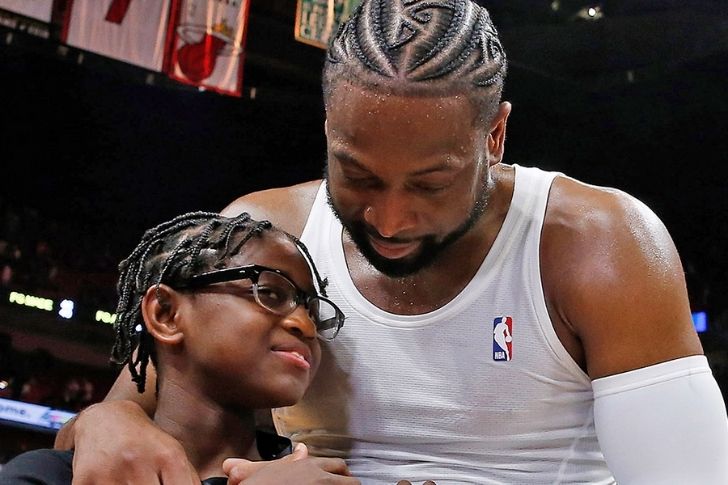 Dwayne Wade is a former basketball player, achieving fame, fortune, and success at 39. He is also a great family man. His famous son Zion, who people have always referred to as his mini-me, came out of the closet not so long ago at a very young age. Zion was probably one of the few people who came out pretty early.
He had a particular request, and that is for people to stop calling him Zion. Instead, he wanted to be called Zaya, which his loved ones, family, friends, fans, supporters, and even the internet did. He probably inspired more people than he thought. It was just last year when the star athlete opened up to the world about his 12-year-old son's gender identity. Credits to Dwayne and his willingness to embrace his child, who he loves so much, it seemed a little easier for him to extend his understanding.
Gloria Vanderbilt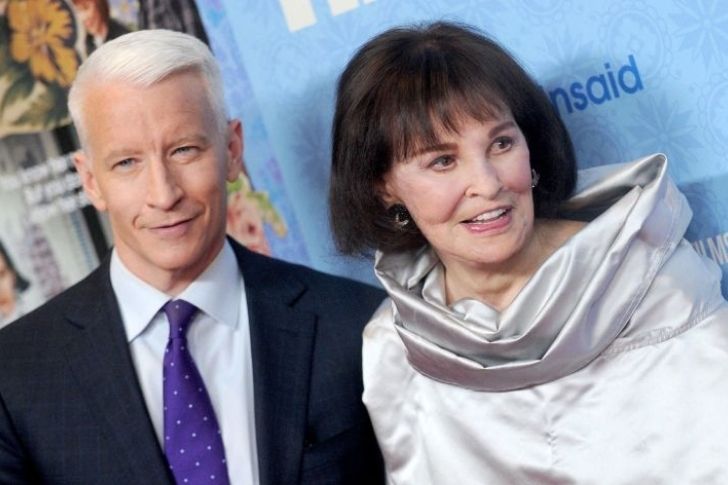 Gloria Vanderbilt was one of the brightest stars to have ever shined in Hollywood. She was an actress, artist, author, fashion designer, heiress, and a socialite. She was perhaps one of the most influential socialite community decades before the Hiltons and the Kardashians existed. Born in the 1920s and grew up in the past, it was harder for Gloria to have experienced such a significant change in her family, all because of the coming out of her son Anderson Cooper.
Like Gloria, we think we already know that family comes first in her long line of investments. Still, she was shattered when she first found out. She also revealed that her devastation only came from the released statement years before that if one of her children were gay, that would mean she'd failed as a parent. It only took her a while to fully embrace Anderson's sexuality anyway.
Isiah Thomas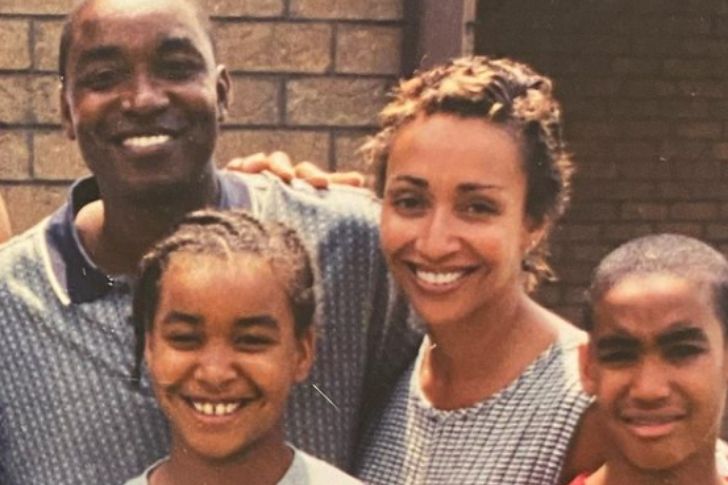 Isiah Thomas is a former professional basketball player. He's inducted into the Naismith Memorial Basketball Hall of Fame, credits his abilities in playing the sports. It's still hard to believe that he is now 60 years old. He looks just as good as when we've seen him dribble his way through the courts.
His son, Zeke Thomas, is one reason he has so many emotions and concerns invested in his family. The 31 years old musician is very openly gay, and he admitted that his father is one of the reasons he acquired the courage to come out. A couple of years back, the musician bravely opened yet another fact about his life. He said that he was assaulted in his apartment by a man he met on Grindr. According to Zeke, it's just as hard for him as it is for women, although nobody seems to talk about gay men being assaulted.
Jackie Chan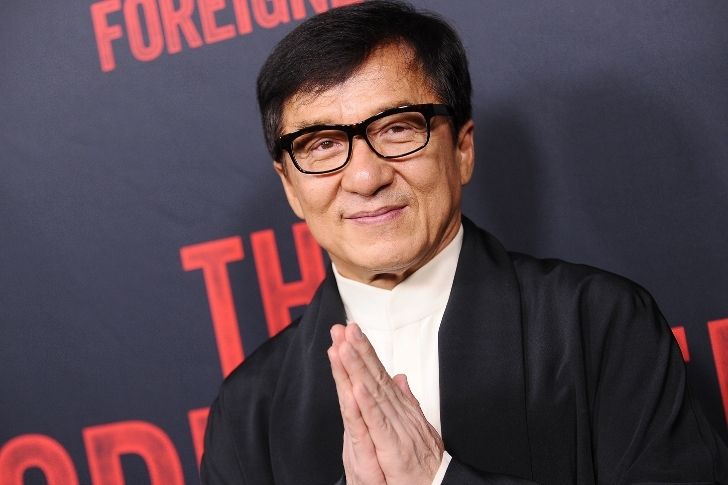 Jackie Chan is a world-famous Chinese actor who became a legend, credits his abilities in action and comedy. He does his stunts, and he has such a charming personality. We can't think of a reason to hate Jackie Chan or anyone out there who doesn't love him dearly. He takes credit for providing us with some of the best films of all time.
Etta Ng is the estranged daughter of the action legend. According to Etta, he would not want to comment whether her father is good or bad because she doesn't know him. She would never judge someone she hasn't learned. This makes a lot of sense. She added that she became homeless after her parents decided to split, and even more of a reason for not having a home was when they found out about her Canadian girlfriend. At the age of 19, Etta married her 31 years old media personality girlfriend. Etta is the daughter of Jackie from another woman and not his wife.
Magic Johnson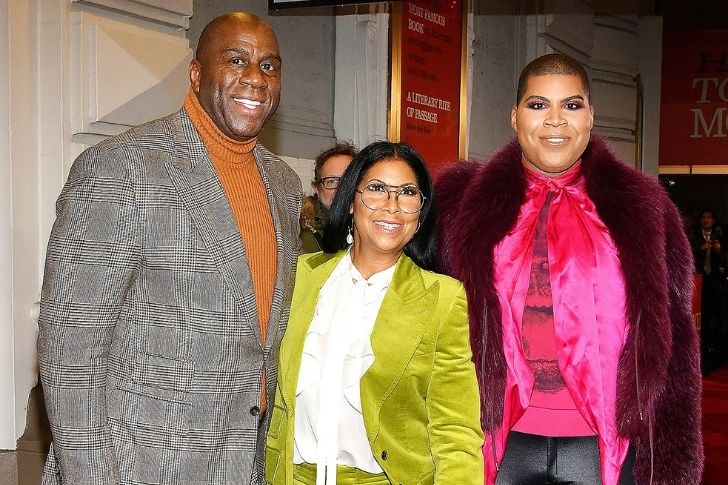 Magic Johnson is one of the most iconic athletes in the world. He has given us more entertainment in the world of sports than we ever deserve. His son, E.J., came out as gay years ago, and Magic has some things to say about his son's identity. The athlete's choice of words was pretty much neutral and warm especially coming from a parent. According to t E.J., he just doesn't care about the many people trolling and bullying him on social media about him giving shame to his legendary father. He is out and proud, and he has more reasons to be grateful for in life. Magic never fails to give credit for his son's strength and the strength of his family, for according to him, they dare to face things together that got them through this in the first place.
Marcia Gay Harden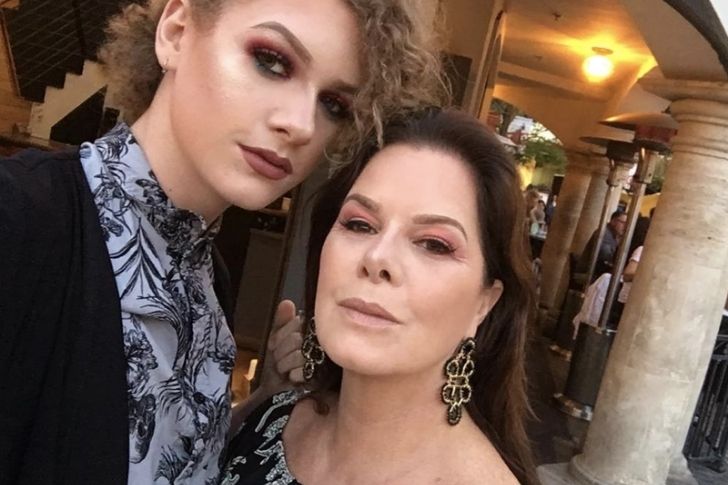 Marcia Gay Harden is an iconic celebrity and a very straightforward person. She portrayed the mother of Christian Grey in the famous 50 Shades of Grey trilogy. In real life, she is the mother to Hudson, who came out as gay years ago. Marcia admitted to the world that once a parent gives birth, they immediately assumed that their kid is straight and that the child will be straight for the rest of their life. Little did she know that it would eventually become the adventure of a lifetime.
Marcia and Hudson give each other compliments, credits, admiration, and a show of affection. The actress is fighting for LGBT rights every day, and she is fighting for it hard. We could say that her son influenced her, and it is a good thing since Marcia found her calling on what to do next after her career. She confessed that she had learned so much from the coming out of her son.
Marie Osmond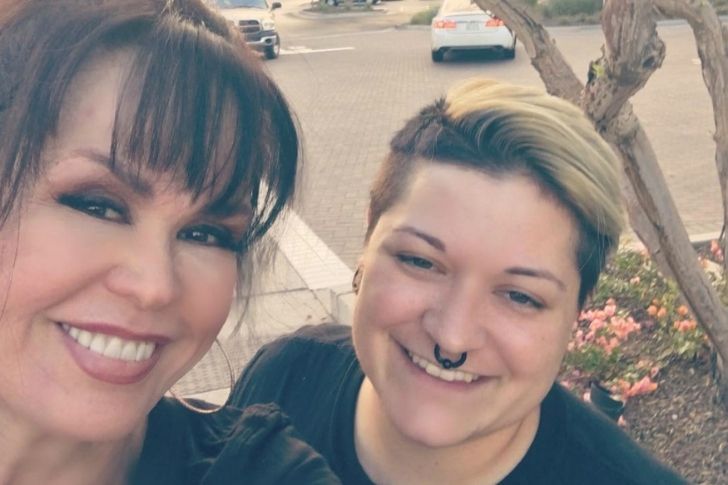 Marie Osmond grew up in a musical showbiz family. She first rose to fame along with her brother in a pop duo, and they have provided us with some of the best songs of all time. She continued her fame and success when she became a talk show host. Credits to her talent and charm, Marie doesn't seem to fade out from the headlines, especially since her son Michael Blosil had an exciting story, but we are here to talk about her daughter.
Marie created the famous line "So What if My Daughter is Gay?" The iconic singer and talk show host has been fighting for LGBT rights for years now. She revealed that she is very much influenced and inspired by her oldest daughter Jessica who came out as a lesbian. In 2013, Marie joined the community to fight for gay marriage rights. Jessica and her mom seem pretty close after all these years. The super mommy confessed that she always had a hunch about her daughter being different and unique from the very start.
Marlon Wayans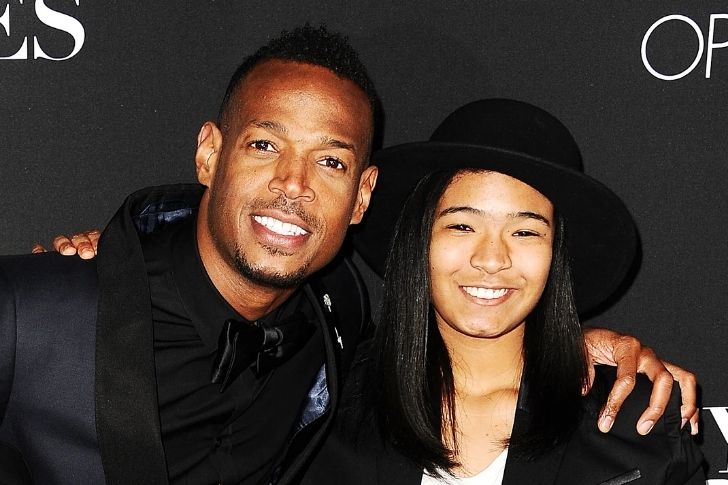 Marlon Wayans is a very successful comedian and actor. He and his brother also have investments in production, even providing us with some of the funniest films of all time. Amai Zackary Wayans is the daughter of the White Chicks actor. Marlon is such a lovable actor. He doesn't only do comedy and delivers his jokes so well; he is also very genuine when it comes to heartfelt and warm scenes. Marlon is a great actor and an even greater father, especially to his daughter Amai. The actor supports his daughter in every way, shape, and form he can manage ever since discovering that she is a lesbian. Marlon even made headlines not so long ago when he posted a message celebrating pride month, and he dedicated it to Amai. The actor mentioned that there is not one thing he would change about her baby girl. Amai came out as a lesbian to his dad first, before she came out to the rest of the world.
Mia Farrow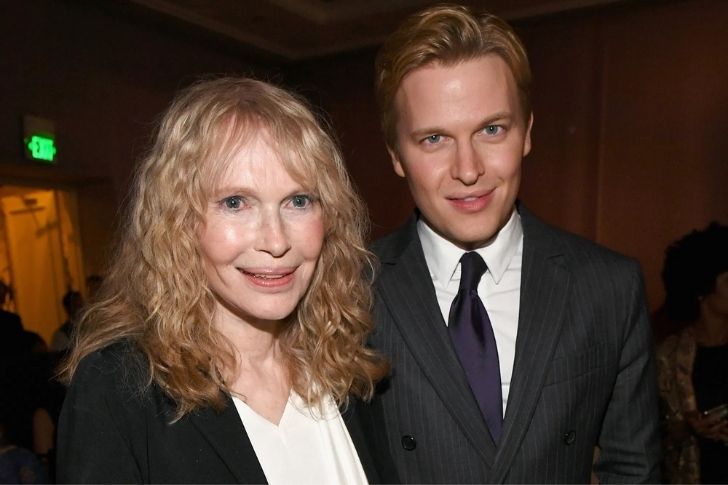 Mia Farrow is an award-winning model, actress, and activist. She is still very much beloved by many people even today. She declares that she is 76 years old, but seriously she doesn't even look 50. One of her many kids, Ronan Farrow, came out as a proud member of the LGBT community revealing that he was born in the wrong body and he really couldn't stay hidden inside of it anymore. He found enough courage to let everything out, and his mom couldn't have been more supportive. Out of all the effort, hard work, service, projects, and investments that Mia had to extend, she confirmed that one stood out. It is the love she has for Ronan.
According to some people, the 33 years young, extremely handsome journalist is too good to be true. Still, he is the most active investigative reporter of allegations of sexual abuse against film producer Harvey Weinstein. He admitted that he experienced firsthand how to be mistreated.
R. Kelly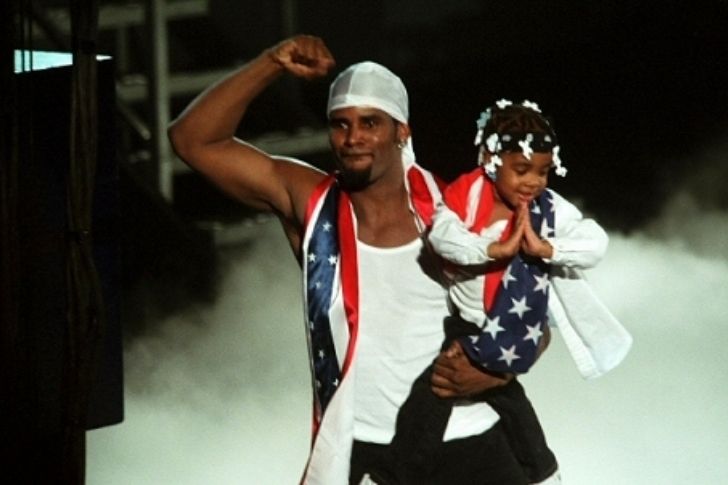 Kelly's middle child, Jay Kelly, officially came out as transgender in 2014. Though the two, reportedly, have a strained relationship, the famed rapper is still supportive of his child. The older Kelly said he didn't want to open up the issue by saying his daughter had become his son, not wanting to give the blogs credit for that. R said he only believed in the things he could see with his own eyes regarding his kid. Though R. Kelly heard a lot of things about this issue, the hitmaker knew it was not valid. He continued to say that the talk was not about him anymore but about his kid. Jay is now following his dad's footsteps, trying to make a name of his own in the music scene using the name JaahBaby. Jay is now about 21 years old and has beenidentified as a boy since he was six.
Sade Adu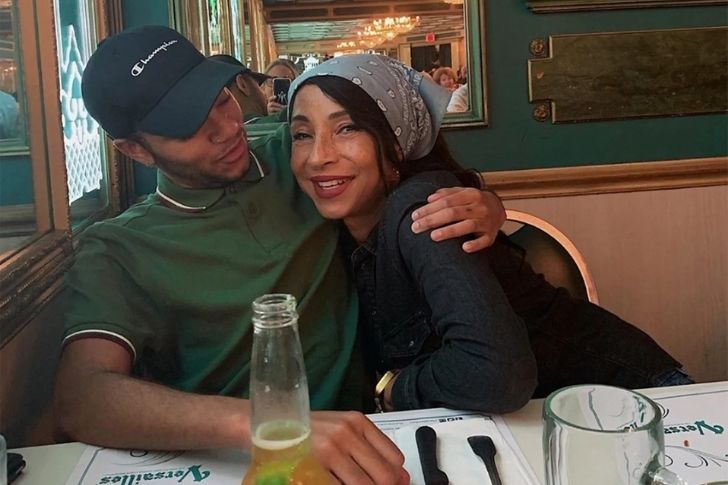 Sade Adu has supported her son, Izaak Theo Adu after he underwent gender reassignment surgery in 2019. The lucky child has nothing but good words for his mother after staying by his side for the past six months of recuperating. Izaak honored her mom in a post on Instagram, giving her credits for not leaving his side. He thanked Sade for fighting with him to complete the man he truly is. He also showed his heartfelt gratitude after his mom continuously encouraged her to get hard for the love she gave him and have the purest heart. Izaak confessed his love for Sade and called her the "queen of queens." Izaak, formerly known as Mickailia Ila, is Sade's son with her former music producer, Bob Morgan. He came out as transgender in 2016, and Sade had been warmly accepting ever since.
Sally Field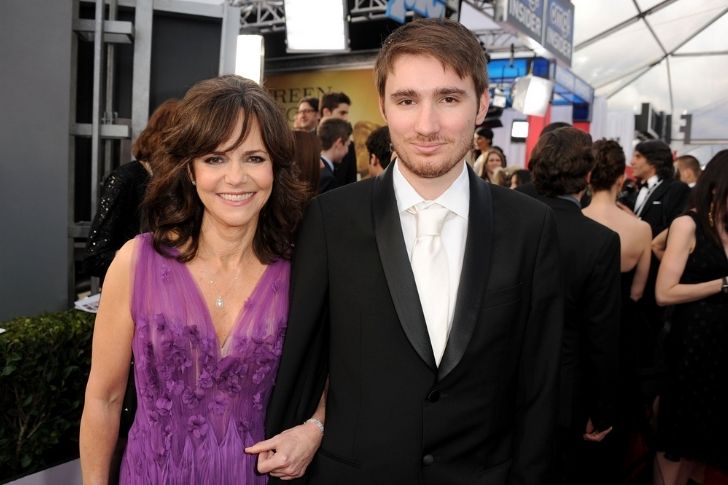 Sally Field hasn't only proven herself as a great actress but as the best mom, too. The 74-year-old star is the mom who all gay guys will wish to have. Why? She tried to openly talk about her son's, Samuel Greisman, sexuality by inviting him to see the Brokeback Mountain movie back when he was only 18 and asked him if there was something he wanted to tell her. Sam admitted he wasn't ready to talk to her mom about it yet, but he believed his family knew his sexuality.
They were only waiting for him to start the talk, but he would always put it off. They just started to accept him, so they gave credit to Sally as a mom for being a gay icon. Thankfully, Sam grew up with a very gay-supportive family, though he couldn't deny that he still felt anxious and stressed about it sometimes, knowing he had to deal with it.
Sting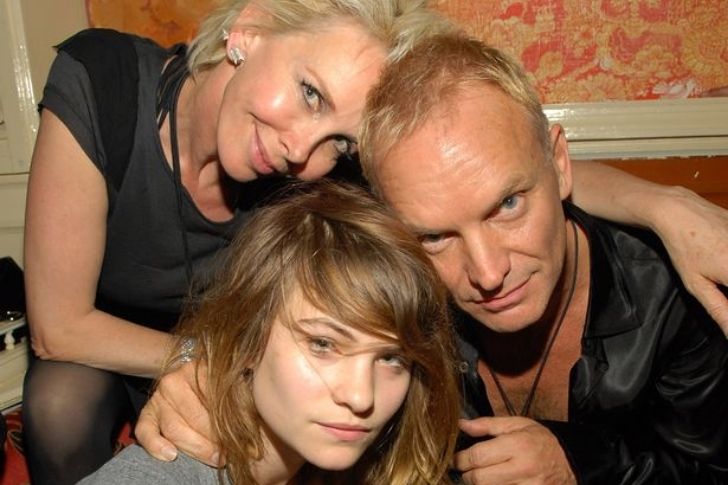 Before Sting's daughter, Eliot Sumner, shows the world that she is gay, her parents and friends already knew about it. Everything started when she told Evening Standard in 2015 that she had been dating a woman, who turned out to be the Austrian model, Lucie Von Alten, for two years then. The celebrity child revealed she didn't identify herself with a particular gender and didn't believe in any specifications, aside from calling herself a musician.
Talking about coming out, Sumner admitted she didn't formally do it because no one "had ever asked." She also didn't have to, knowing they already knew her natural sexuality. However, Sumner admitted it took her a while to figure out who she was, though she believed people should not feel any degree of pressure to have any label or tag on them. She just wanted everyone to be treated the same.
Vanessa Paradis and Johnny Depp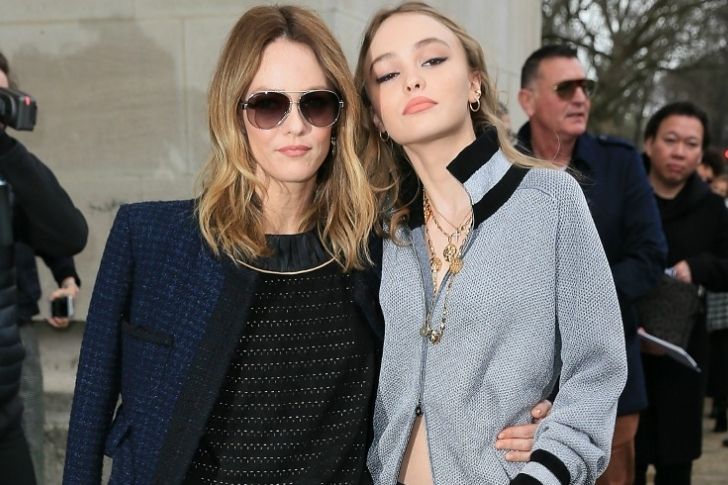 Ex-couple Vanessa Paradis and Johnny Depp's daughter, Lily-Rose Depp, was once rumored to be sexually fluid after supporting the Self Evident Truths campaign. The cause has been supporting sexual fluidity by featuring 100% straight people. When her father learned of her participation, the 57-year-old actor was even very proud of his child. Some people, however, saw this Lily-Rose's move as a way of coming out, but she cleared it wasn't what she was trying to do.
The 21-year-old actress-model, who follows in her dad's footsteps in the entertainment world, explained she just joined the cause to say people didn't have to label their sexuality. These days, many kids didn't put a label on their sexuality, which she found cool. By its looks, people missed the point of the participation she did with the campaign to a certain degree.
Vanna White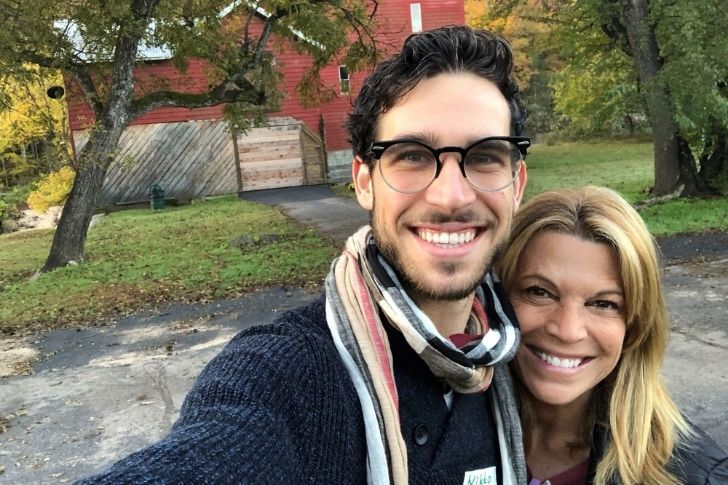 Vanna White's son, Nikko Santo Pietro, is still undecided about his sexual orientation, but he thinks he may be gay, and the Wheel of Fortune hostess has no problem about it. Her son introduced the Hare Krishna monk, Jaycee Akinsanya, who he was in 2013, to their family, as they explored gay relationship together, and it was a success. His partner himself found his mom and dad, George Santo Pietro, as beautiful people.
Nikko trusted that his parents had accepted his romance with Jaycee. The two even liked him. He called their relationship remarkable for being spiritual and extraordinary. They were close but not sexual to the full degree. Although he was yet to find out at the time if he was indeed gay, he was just happy that they were together, loving each other in every way possible.